During the '60s, pretty much everyone had that museum-like living room in their home that was off-limits, especially to kids. The "good furniture" in the living room was upholstered in clear plastic. I am painfully reminded to this very day of being stuck to that furniture, especially in the sweltering summer months. Whenever I'd plop down on the plastic–encased couch, I'd forget how I would eventually have to face standing up, screaming as my skin broke the suction from it like a tight seal on a mason jar.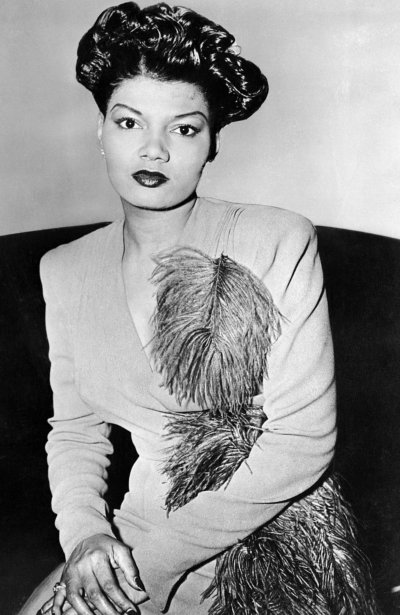 The centerpiece of the living room was the coffee table. My mother would position her monthly magazines just so–Ebony, Time, Life–on the dust-free table. Those magazines gave me a glimpse into the lives of our Black celebrities. I remember the first time I saw Pearl Bailey; she reminded me so much of my grandmother, Francis Gleaton. Both Pearl and my grandmother were statuesque, possessed radiant smiles, and flawless complexions.
I never saw Pearl on the big screen or on Broadway but remember her wonderful performances on the small screen when she guest-starred on countless TV shows. Pearl Bailey was talented, ballsy; she exuded confidence, strength, and defied expectations. She was a rare talent—actress, singer, author, humanitarian—who built a varied career that lasted some sixty years, and we will never forget her.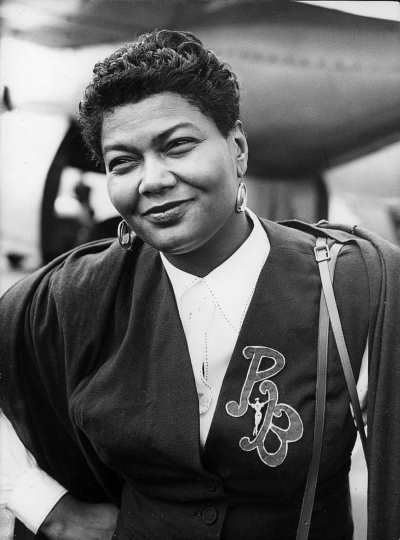 Pearl Mae Bailey was born in Newport News, Virginia, on March 29, 1918, to Joseph James and Ella Mae Ricks Bailey. Her father was a Pentecostal preacher, and she grew up singing and dancing in his church.  Pearl made her singing debut at age 15 after her brother Bill, who was pursuing a tap-dancing career, convinced her to enter an amateur contest at the Pearl Theater in Philadelphia. The talented teen won the competition. The prize was a two-week $75 gig. Unfortunately, the theater closed, so Pearl was never paid.
Pearl made the decision to leave high school to pursue the arts. She became active in the vaudeville circuit, first performing in Black Philadelphia nightclubs. But she soon made her way to the Big Apple and began working regularly at nightclub venues around the city. Pearl entered an amateur night competition at Harlem's famed Apollo Theater that would cement her dreams of being a performer. Word of Pearl's talent spread, and soon, she transitioned from performing in nightclubs to showcasing her talents on Broadway stages.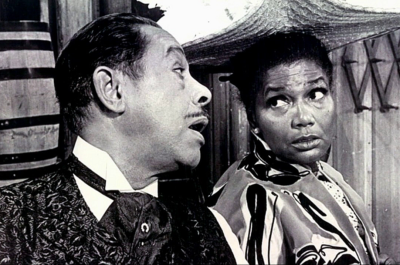 In 1944, during Pearl's solo stint at New York City's Village Vanguard, a club owner told her she needed to engage more with the audience. The manager's critique helped create her stage persona. During her stage performances, Pearl began interacting with audience members, making them laugh, and just engaging them to their delight. Pearl made her Broadway debut in a 1946 production of St. Louis Woman, where her stand-out performance resulted in her winning the Donaldson Award for Best Newcomer on Broadway. She went on to perform in a number of other Broadway shows over the next several decades, most notably in the all-Black production of Hello, Dolly! co-starring her friend, musician Cab Calloway. Pearl won a Tony Award in 1967 for her role as matchmaker Dolly Levi.
The statuesque performer also developed a successful film and television career in addition to her work on stage, working with everyone from Dorothy Dandridge to Sidney Poitier and even hosting her own TV variety show: The Pearl Bailey Show from January 1971 to May 1971.
Pearl also appeared in such notable films as Carmen Jones (1954), St. Louis Blues (1958), and Porgy and Bess (1959).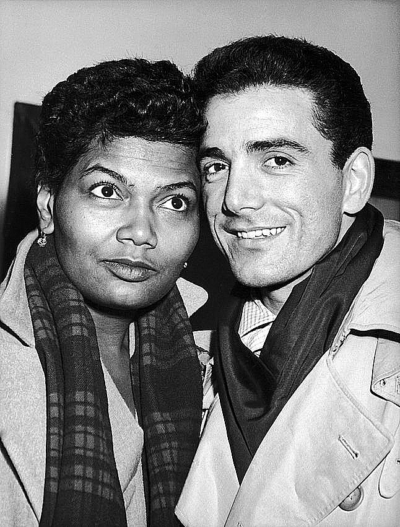 In a 2017 interview, Guy Johnson, son of the late poet/writer Maya Angelou gave an emotional interview to the PBS Emmy Award-winning documentary series, American Masters. Guy explained how his single mother, a struggling actress, auditioned to play Pearl Bailey's understudy in Hello, Dolly!.
"For my mother, it would have meant living continuously in New York without leaving me for at least a year," said Johnson, 72. "And it was regular money."
According to her son, Maya Angelou was not given the role even though both the show's director and producer loved her performance. Johnson goes on to state, "But Pearl Bailey came back and said, 'Oh no — I ain't gonna have this big old ugly girl be my understudy.'" Guy said Pearl's decision destroyed Maya. "There are very few times in my life, I remember my mother crying," he said. "Because this meant she had to go back on the road and find other work. It was devastating because I knew all the sacrifices my mother made to keep me."
Both ladies would meet again years later after Maya achieved a great measure of fame with her book, I Know Why the Caged Bird Sings. When Pearl was being honored with a Lifetime Achievement Award, she requested that Maya present it to her. Guy stated how Maya agreed to present Pearl with the award but never mentioned the incident that had hurt her to the core.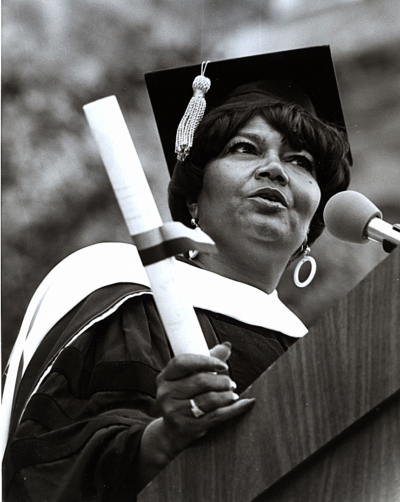 Pearl was married briefly to John Randolph Pinkett (1948 -1952). During her divorce proceedings, Pearl accused John of physical abuse and of interfering with her career. In 1952, Pearl married Louis Bellson, Jr., a white jazz drummer who was eight years her junior. The couple married during a time when interracial marriages in the U.S. were taboo. Bellson would become Pearl's musical director. The couple eventually adopted two children and would remain together for 38 years until her death.
During the 70s, besides appearing on countless TV shows, Pearl did voiceovers for cartoons like Tubby the Tuba and The Fox and the Hound. She also triumphantly returned to Broadway in 1975 to again play matchmaker Dolly Levi in Hello, Dolly! to sold-out audiences.
A lifelong Republican, Pearl was active in humanitarian work and fought for human rights. She served as a Goodwill Ambassador to the United Nations under three different administrations, and in 1970 Richard Nixon appointed her "America's Ambassador of Love." She also toured with the USO for nearly 50 years. In 1988, Pearl received the Presidential Medal of Freedom from President Ronald Reagan.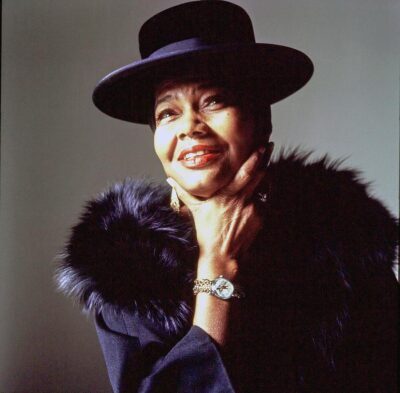 In her later years, Pearl authored several books: Forty American Biographies (1964), The Raw Pearl (1968), Talking to Myself (1971), Pearl's Kitchen (1973), Duey's Tale (1975), Hurry Up America, and Spit (1976), and Between You and Me (1989). In 1986, she won a Daytime Emmy Award for her portrayal as a fairy godmother in the ABC-TV Afterschool Special, Cindy Eller: A Modern Fairy Tale.
Even though Pearl had dropped out of school, education was still nevertheless important to her. Pearl's proudest personal achievement was going back to school during her sixties to complete her education. She earned a degree in theology from Georgetown University in 1985 at age 67.
Pearl Bailey died at Thomas Jefferson University Hospital in Philadelphia on August 17, 1990; she was 72 years old. She had a history of heart ailments and had undergone knee replacement. At her funeral, longtime friend Cab Calloway, who was also a pallbearer, said his dear friend Pearl "was love, pure and simple."
Pearl left behind a powerful legacy as both an artist and an activist.