Anna Maria Horsford is one name that is hard to forget. She has been acting since the 70s and truly captured our hearts as Sherman Hemsley's daughter, Thelma Frye, in the 80s comedy, Amen. Thelma was smart, unshakably outspoken, relatable in many ways, and boy, we lived for the romantic chase mostly initiated by her toward the Rev., co-star Clifton Davis, whom she eventually snagged and married.
We also adored Anna Maria as Dee Baxter, the security guard on the 90s sitcom, The Wayans Bros. The best friend of Shawn and Marlon Wayans on the show; she was strong, opinionated, take-charge, but you could always see her softer side.
Anna Maria went on to give solid performances on such shows as Rhythm & Blues (Veronica Washington), Method & Red (Dorothea), The Shield (ADA Beth Encardi), Reed Between the Lines (Helen Wilson), and The Bold and the Beautiful (Vivienne Avant). As of late, Anna Maria can be seen playing Roberta, the mom of co-star Tracy Morgan's character on the hit show The Last O.G.
Besides her lengthy television credits, Anna Maria's film career has spanned over forty years as well. She is best remembered for her role as Betty Jones in the laugh-out-loud classic comedy films Friday and Friday After Next. Anna also played Eileen, a sociopath we couldn't help but love in the Tyler Perry film A Madea Christmas.
Anna Maria was born in Harlem to Lillian and Victor Horsford. Victor, who was born in the Dominican Republic, earned a living as a real estate broker. Lillian was a stay-at-home-mom who emigrated from Antigua and Barbuda. Anna Maria's upbringing was a happy one. As a matter of fact, to this very day, she is grateful and proud she came from a two-parent household where there was love to spare.
An interesting tidbit about Anna Maria is that her father was a Garveyite (following the "back-to-Africa" teachings of political activist Marcus Garvey). He actually journeyed to Africa and lived in Liberia for five years. According to Anna Maria, "He clearly taught us to love being Black and to not be ashamed of being Black.
Being in front of a camera was not Anna Maria's first gig. She actually cut her teeth behind the scenes as a producer for the late 60s/early 70s WNET (PBS) variety show Soul!. Anna Maria then appeared on the famed game show, To Tell the Truth, where she was an imposter for Laura Livingston, one of the first female military police.
It seems the twice Emmy-nominated actress has not had a lull in her impressive and expansive career. Now, still beautiful, energetic, and feeling as empowered as ever, putting the brakes on her acting career is simply not in her repertoire.
Anna Maria shares her high-octane journey with 50BOLD, and we are here for it!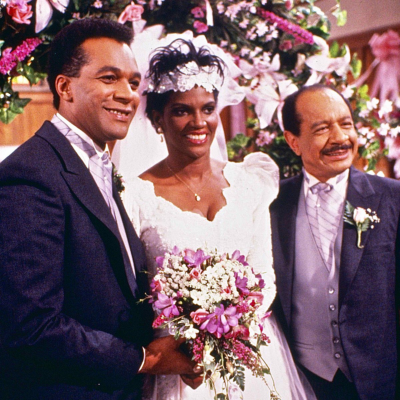 50BOLD: Tell me something, how are you dealing with this pandemic?
Anna: Well, this pandemic has brought about quiet.All is quiet! I think when you live by yourself quiet doesn't bother you as much, you know.
50BOLD: I can definitely relate.
Anna Maria: I'm glad not to be stuck in the house with someone I don't like because this seems to be an issue for many.
50BOLD: Yes, indeed, the divorce rate is at an all-time high nowadays.
Anna Maria: Yes, it is. (laughter) But it is interesting to see the whole world taking a time out. I think now is a good time to reflect. I played a game with myself in the first couple of weeks of this pandemic. I thought that if this is how the world will end, then I want to make sure I'm happy since everybody's going. Heaven and hell are going to be very crowded. So, I just had to keep still and do a report card on myself.
50BOLD: Understood and an interesting way to look at things. I also live alone, so I truly do understand.
Anna Maria: I am always busy, but this is a time when I can actually sit down for a minute. I live in a park-like setting. So, it's always pretty when I open my door. A lot of trees, birds, a few raccoons, squirrels. This time is just really a reflective period for me.
50BOLD: Well, I am a huge fan and have loved your work for so many years. When I was trying to do research on you, I stumbled across your age. What are you doing to defy aging? Is it the water you're drinking or what? You can't be 72!
Anna Maria: Age is all about attitude. I don't really have an anti-aging secret except that I look at life as a child sometimes. So, if I'm around kids, for example, I become one of them. I've never smoked. I don't drink. I've never done drugs. I believe a lot of that recreational stuff might help speed up the aging process.
I went to a funeral back in New York City last year, and all of my contemporaries walked in with canes and walkers! I thought to myself, "Oh God, what happened?" I'm not telling you that my knees don't hurt when running up and down some stairs! Now, I don't know if all of the ailments I saw in my contemporaries resulted from living in a cold climate! But, I am so grateful to God that I can still think! I don't have dementia—not that I know of yet. If I keep repeating myself, well, they say it is the first sign (laughter).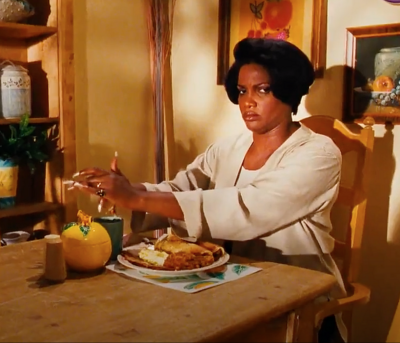 50BOLD: You are definitely blessed; age ain't catching up with you!  Now, you worked on the PBS variety show Soul!, what was the experience like for you?
Anna Maria: When I had returned from college in Stockholm, Sweden, I landed my first job as an office temp for Soul!. I got the job right after the riots. I ended up staying there for thirteen years, even though I was an actress and loved every moment. Ellis Haizlip was the first Black producer at WNET (PBS) and the show was America's first "Black Tonight Show." He thought I was smart and encouraged me to stay on. What was wild is that if you wanted to see a Black face on TV at the time, you had to watch Soul!. As a matter of fact, Soul! can now be seen on Amazon Prime.
50BOLD: The show sounds amazing, I will have to check it out.
Anna Maria: We had guests on the show like Dr. Betty Shabazz, Minister Farrakhan, the Delfonics. Back then, not many Black people were being featured on mainstream TV. The only guests we could not get were Motown acts because Berry Gordy didn't want them to be identified as simply Black acts. At the time, associating with anything too Black was perceived as a negative.
50BOLD: Well, we know better now for sure.
Anna Maria: YES! We DO know better now!
50BOLD: You come from a two-parent household which is not so commonplace in our community.
Anna Maria: I told someone the other day, I am a grown woman and still refer to my parents as Mommy and Daddy. Can you imagine being in your 60s and still having a parent or both parents? My parents were married for like 70 years. My father lived to be 100. And Mommy died at 90. She began having children later in life.
I remember when my father died; we were there for him. People talk about how they don't speak to their parents, which I have a real problem with. I believe most human beings do the best they can when it comes to parenting. Many times parents never tell their kids what they went through to survive.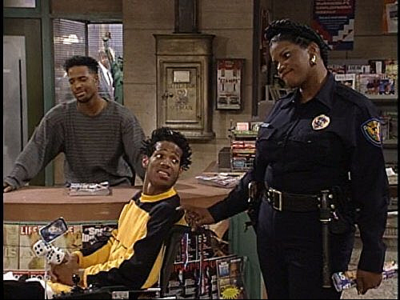 50BOLD: My siblings and I actually interviewed my parents and especially my father. The stories he shared of the KKK, his mom and of all they went through in trying to obtain a piece of land in South Carolina, just incredible!
Anna Maria: Unbelievable! How incredible it would be to have your relative's voices discussing their lives on a recording some 50 years from now? Amazing! You know what I'm saying?
50BOLD: You've acted in so many parts throughout the years. I had no idea you were such a well-rounded actor.
Anna Maria: Well, Amen was my first comedic role.
50BOLD: You are truly an icon. Do you know why you are an icon? When people can say the name Thelma, Dee or Miss Jones in the Friday films, they know that you, Ms. Anna Maria Horsford, portrayed those roles!
I actually watched a little of The Bold and the Beautiful and there was one scene where you found out your husband had been cheating. When he went to touch you, you yelled, your reaction sent chills through my entire body. 
Anna Maria: Well, thank you, thank you! The Bold and the Beautiful was so interesting because it was offered to me on my way to the airport. When I got the role, I didn't think I was a soap opera person, but then again, I was on The Guiding Light some 30 years prior.
I received an Emmy nomination for my role in The Bold and the Beautiful. I played the mother of a transgender child. We received so many letters from the parents of gay children. They would write in with comments like, 'I wasn't able to accept my child until I watched your  show.' Sometimes TV shows can be so life-changing.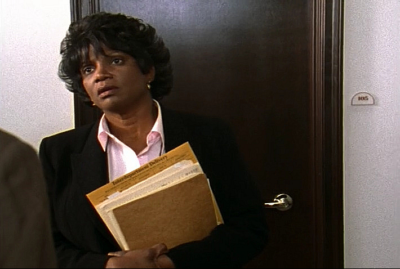 50BOLD: When you're an actor, a true actor, and you possess the innate ability to breathe life into a character, well, it's a gift.
Anna Maria: I'm from Harlem, so in the community I grew up in, we had respect for people, and there were various characters in the neighborhood. When playing a role, you have to ask yourself what happened in someone's life to make them who they are? As actors, it's our responsibility to breathe life into a character. I feel there is no excuse for not doing your homework when playing a role as a performer. An actor has to research the character they are portraying.
50BOLD: Understood! As far as comedy is concerned, I was always guaranteed a hearty laugh when you appeared in a sitcom.
Anna Maria: Did you enjoy Thelma?
50BOLD: Thelma was the absolute best! I LOVED everything about her!
Anna Maria: When I won the role of Thelma and Sherman said something about twelve men having dropped her. Well, I thought, what was wrong with those twelve men? The producer asked me, 'Well, why do you think there was nothing wrong with Thelma?'
I said there was nothing wrong with Thelma because she had a father who loved her. She lived in a house. She had a church community that supported and loved her. So, the twelve men dumped Thelma because she did not sleep with them. She was not one of those fast women. And that's when I became the oldest living virgin in Pennsylvania! (laughter)
50BOLD: Many of your roles have given me life! You were in a 1992 film, Murder Without Motive: The Edmund Perry Story, which eerily speaks to what is going on today surrounding the deaths of Black men at the hands of police.
Anna Maria: Thank you! I can't tell you what comments like yours does to my heart. Murder Without Motive: The Edmund Perry Story was the tragic story of someone I went to school with whose 17-year-old honor student son got shot by a white policeman. I played the role of Edmund's mother, Veronica Perry. The boy had just graduated from a top prep school and then came home to Harlem for a time before starting college.
The white plainclothes policeman claimed the boy was trying to rob him. We'll never know what really happened. I mean, he was accepted to five colleges; it was just the saddest thing. What was a young white off-duty cop doing on the basketball court in Harlem?
50BOLD: When acting, do you find yourself making suggestions with regards to the characters you are portraying?
Anna Maria: When you grow up with a conscience, God makes you responsible for what you do. There was this one scene I had to play where I was supposed to be talking about a man in front of my father. I said, "No, no, no! No Black woman, no matter how old, will discuss sex in front of their father!" The director said, "Well, wait a minute, you're in your 30s!" I said, "It doesn't make a difference how old I am; we as Black women do not talk about sex in front of our fathers!" I explained how fathers think of their daughters as virgins, even after they've had children! So, the director laughed.
I was in another scene that involved a food fight. Again, I let the director know how Black people don't fight with food. The director also wanted us to stand on furniture. I told him we don't stand on furniture because our parents paid for it on a layaway plan! So, we do not stand on couches! (laughter)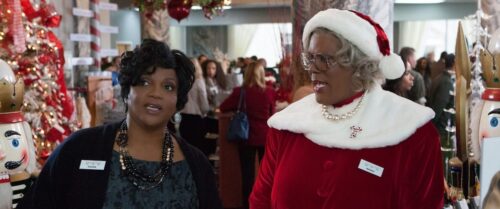 50BOLD: And don't forget that plastic on top of the furniture! (laughter)
Anna Maria: You know what, dealing with us is a learning experience for many directors. And I don't win all the time when I make suggestions, but I am clear on who I am. Part of my responsibility as an actor, especially as someone who had parents who lived a long time, is that I never wanted to embarrass them.
50BOLD: And growing up my mother used to say to us all, "If you ever get in trouble and wind up in jail, just forget you had a mother named Betty Wilson!" (laughter) And I have actually tried to live my life doing the right things because I couldn't see my mother disowning me! I have four other siblings and not one of us have been behind bars!
Anna Maria: Right! My parents just wanted to raise good people. We didn't have to become president, go to college, or become millionaires. All they wanted was to raise good people. And what they stressed to us was the shame we'd bring them if we wound up in jail or pregnant, which is why I was so old and still a virgin. Oh Lord, I would die, drop dead, before summoning up the courage to go home to announce to them, 'Guess what? I'm pregnant!' Oh, Lord!
50BOLD: Well, as far as my mother, Miss Betty, she is an exemplary mom. There are so many things my mom did to keep us on track. We grew up in Brooklyn projects. Yet, we did so many things that other people in the projects didn't do like go to museums and plays.
Anna Maria: When I was 18 and told my mom I wanted to go to Scandinavia, she didn't say no. She waited until the night before I left to say, "Anna, you don't know anyone there. What if something happens to you?" I told her, "I'll make sure you get the body back!"
Well, why didn't mom say something before my trip that could have changed my mind about leaving? But once you said something in my house, you had to follow through with it. She said, "If you want to see the world, that's on you." I always said I wanted to see it all, and she never said, "NO!"
I would save my money, put $40 away, and spend $10. I did not depend on anyone else to make my dreams come true; I made my dreams happen.
50BOLD: We both come from a two-parent household. Well, my father was the disciplinarian. All my father had to do was just look at us and we turned into soldiers.
Anna Maria: Yes! A two-parent family! We didn't know or appreciate the value of having a two-parent household at the time. You had two people whose standards you had to live up to.
50BOLD: You've worked with some great performers throughout the years like our beloved Sherman Hemsley.
Anna Maria: Oh, Sherman…. One of the quietest, most introverted people in the world!
50BOLD: Really? I would never think he was introverted! He was REALLY a good actor then!
Anna Maria: Well, Sherman's grandmother was a Pentecostal minister. So, he came from a single-parent household. He was raised by his mom and grandmother. And he told me they went to church seven days a week. So, he was really rooted in the church. I guess the  characters inside of him didn't surface until he worked at the post office. And the interesting part is that God doesn't take your talent away. He'll save it until you get the nerve to display it.
50BOLD: I would be remiss if I didn't ask about working with Clifton Davis. You were definitely the envy of every Black woman because he was such a heartthrob back then. Did you ever develop a crush on him?
Anna Maria: I never had a crush on Clifton because I knew he was going with the singer Melba Moore when she did the show Purlie on Broadway. Clifton had also lived with a friend of mine. One day, my friend came to visit me at PBS and was singing the blues. She told me Clifton had broken up with her because he was moving in with Melba.
So, when I began working with Clifton, I didn't tell him any of the stories I knew about him. I knew better then to try and like him. Plus, I had a nice boyfriend at the time.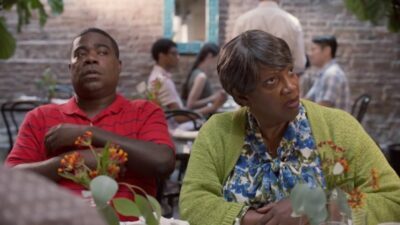 50BOLD: Like the saying goes, some things are better left unsaid.
Anne Maria: Yes, some things are better left unsaid, but we are still the best of friends. The best of friends. When Clifton's dad died, I went to the service, and his mother said, "Your father-in-law is gone. Your father-in-law is gone." And people who attended the service treated me as if I was Clifton's wife.
Clifton and his wife celebrated an anniversary in Vegas, and I attended. When they announced me, his wife said, "Anna, I want people to think that I love him as much as you do." She said, "People are happy to see you with him than with me. I said, "No, that's not true!" She said, "Anna, it's true!"
Clifton and I really have such a great appreciation and respect for one another. I adore him.
50BOLD: You had such great chemistry together.
Anne Maria: Clifton is a good human being. When Sherman died, he was living in New Mexico with the family of his manager. Clifton called me and said, "Anna, would you go and help them bury him." And of course, I went to New Mexico.
The entire situation involving the burial was a mess because of some distant family member. Sherman was an only child. And when it comes to money, everyone comes out of the woodwork. Anyway, this family member popped up; there was talk of selling pictures of the corpse to the Enquirer. Well, in the end, I was blocked from burying the man.
I learned from a close friend of Sherman's, how much he loved me. Sherman didn't talk much. We had respect for one another, but he was a man of few words. He would buy you gifts. He'd come in on a Monday and say, "Here, take that! You like that? You want that?" And I'd thank him. So, everyone has their own way of being.
50BOLD: You've also worked with Tracy Morgan in The Last O.G., he has got to be hilarious 24-7.
Anna Maria: Tracy is hilarious; I call him my special child. You know how a parent has one child who is special? Let me tell you something about Tracy Morgan; he is brilliant. He is brilliant!
Tracy reminds me of Sherman in a way; he doesn't have a filter. Tracy will tell you whatever he is thinking without hesitation. He always says to me, "Anna, you know we're on the same vibratory level." I'd say, "We are?" He'd say, "Yes, we have high vibrations." We'd also have deep conversations about the development of the characters on the show, you know what I mean?
50BOLD: Tiffany Haddish also co-stars on the O.G. show. Thoughts about Tiffany?
Anna Maria: I love Tiffany and have such great respect for her. On the show, she plays my ex-daughter-in-law. She really is in high demand and I'm so happy for her; she deserves all good things to come.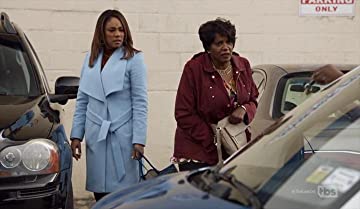 50BOLD: Do you have a favorite Bible verse?
Anna Maria: "Be still and know that I am God."  I realize that if you listen to what you say you believe in, it will bring you back into focus no matter what depressive state you are in at the time.
50BOLD: You have such a unique voice. Have you ever tried singing?
Anna Maria: No, I can't sing. My voice is so distinguishable. Anytime I open my mouth people turn around and say, "I know who you are!" And I think, 'Goddog!' My voice hits the nervous system!
50BOLD: Nobody says "Daddy" like you do.
Anna Maria: "DADDY!" Whenever women come up to me they say, "Daddy!"
50BOLD: What a joy to be a daddy's girl. So many in our community don't have the privilege of being the love of their father's life and this is so sad.
Anna Maria: Amen was so endearing to so many because viewers saw a grown woman who adored her father, and the love was truly reciprocated.
50BOLD: You were also a good girl and showed young ladies, they didn't have to be fast to get the prize.
Anna Maria: You don't have to give a man three children first.
50BOLD: What's coming down the pipe for Anna Maria? Is there like an autobiography?
Anna Maria: I have a movie coming up that I'm supposed to shoot in Atlanta called Family Vacation. We were to start filming in March but then the pandemic hit. The film is still scheduled and stars Lil Rel Howery, the comedian. I'm playing the role of a mother.
50BOLD: What was it like working with Tyler Perry?
Anna Maria: Tyler was very interesting. Tyler would send me a bouquet of the most beautiful flowers every few days; they were incredible arrangements. Let me say this, Tyler has a true appreciation for our culture and thank God. I just wish he would open up the doors and let some other people work with him.
50BOLD: Well, you do see the same actors in his productions all the time.
Anna Maria: He was very nice, and very respectful to me. He also works very quickly. Tyler feels that more and faster is better.
You know, he doesn't want to do the Madea character anymore. I don't understand why he wants to put her away to be honest; she is wonderful.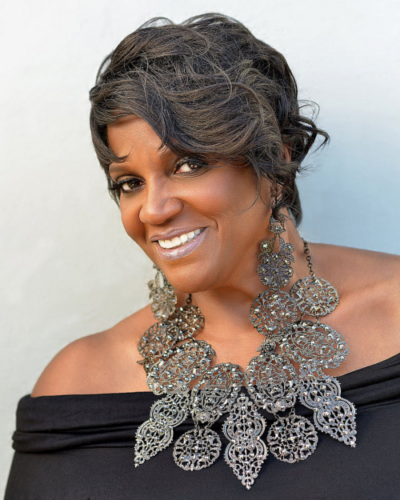 50BOLD: I have loved every minute of this interview–thank you so much! Where can we find you on social media?
Anna Maria: On Instagram, @annamariahorsford, and on Facebook.