Jazz icon Ramsey Lewis got his start in the Daddy-O, finger snappin' 50s and is still holding it down musically 60-plus years later. The master keyboardist has successfully straddled the boundary between pop and R&B.
Lewis was born in Chicago, a place he still calls home. He is the only male child of three siblings. At age 4, Lewis began taking piano lessons, and his single exposure to jazz was through his father's record collection of greats like Duke Ellington, Art Tatum, and Meade "Lux" Lewis. Lewis, who was already an accomplished gospel pianist by age 15, was approached by a fellow church musician, Wallace Burton, who asked him to join his band. Burton also helped Lewis learn the fundamentals of jazz.
In 1956, while in his early twenties, Lewis formed his first trio with bassist Eldee Young and drummer Isaac 'Redd' Holt. The group released a debut album, Ramsey Lewis & His Gentle-men of Swing.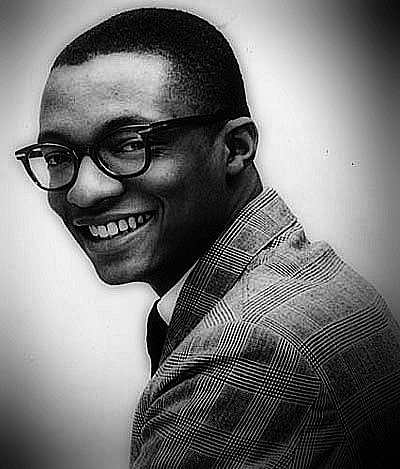 The Ramsey Lewis Trio's first hit, The "In" Crowd (1965), launched Lewis as a chart star. The record went gold and earned him a Grammy Award for Best Jazz Performance. Ironically, the success of the act served to break up the ensemble in the summer of '66. Lewis then brought in bassist Cleveland Eaton and session drummer Maurice White of Earth, Wind & Fire fame. The musician continued to produce such well-received recordings as Wade in the Water (1966), Hang on Sloopy (1966) and Daytripper (1966).
In 1969 musical renaissance man, White left the trio and eventually formed the band Earth, Wind & Fire. However, White and Lewis remained friends and in 1974, they collaborated on the certified gold masterpiece album Sun Goddess. The work was a revolutionary work of pure unbridled jazz-funk. The album was touted as innovative, groundbreaking, and quickly became a crossover hit charting at No. 1 on the Billboard R&B and jazz album charts. Even the album's cover is memorable to this very day. The beautiful artistic creation is a depiction of an explosion of golden rays emanating from a model's face. The album was Lewis' first experimentation with electronic keyboards. The cut's hauntingly captivating melody included the vocals of Earth, Wind & Fire's Philip Bailey.
Lewis has been both a radio and television personality, interviewing great jazz artists like Chick Corea, Lonnie Liston Smith, Pat Metheny, and Tony Bennett. Currently, he listens to nearly 20,000 songs on his iPod; featuring jazz, classical, R&B, blues, rock 'n' roll and even the oral art of spoken word.
Lewis is an NEA Jazz Masters recipient, the National Endowment of the Arts highest honor that this nation bestows on jazz artists. Lewis has collaborated with numerous artists including Nancy Wilson, Dr. Billy Taylor, Grover Washington, Jr., Earl Klugh, Dave Koz and London's Philharmonic Orchestra for the album, A Classic Encounter.
Lewis has seven children from his first marriage, 14 grandkids and two great-grandkids. The three-time Grammy Award winner and Recording Academy Governor's Award recipient will be celebrating his 85th birthday on May 27. And after recording 80 albums, Lewis made the decision to retire two years ago. When the clock strikes 5:00 pm on any given day, you'll find the ambassador for jazz typically relaxing at home with his wife Janet of 30 years. At this stage in life, Lewis is quite content sipping on his favorite wine while reflecting on a life that has been good to him.
The handsome octogenarian recently stepped out of retirement for a live stream concert that will benefit the MusiCares COVID-19 Relief Fund established to help those in the music community affected by the pandemic. Lewis shared with 50BOLD some fascinating insights about his musical legacy.
50BOLD: What was the Ramsey household like when you were growing up? You began playing piano at age 4?
Lewis: I began piano lessons at four. I wasn't actually sitting down playing at four. The story is at four years old my parents told my sister who was seven: "Lucille, you are going to start taking piano lessons." I heard that and I had to learn piano as well. If I got a chance to do most of the things she got to do, I felt pretty good.
Both my sister and I took lessons and after a while, the piano teacher informed my parents that Lucille's talent was maybe somewhere else. The teacher went on to state, "But little Ramsey, I think he should stick with it." It broke my heart that Lucille got to quit. I didn't like the piano's practice part, I just wanted to play it. When Lucille quit, I told my parents, "Oh, great, I can quit!" They said, "No, you have to stay with it!" So, this is how my piano playing got started.
50BOLD: You formed The Ramsey Lewis Trio in the 50s. During the 60s, I remember your mega hit records like The "In" Crowd, Hang on Sloopy, and Wade in the Water. A couple of your members then left the group.
Lewis: We started recording in the 50s. The "In" Crowd album was our 11th or 12th album. We wanted to do a live album because we thought it would be fun. While we were working on the album, we were looking for a fun song. While in a Washington DC restaurant, a waitress asked what we were doing. We told her we needed one more song for our album and wanted it to be fun. She asked, if we had heard Dobie Gray's The "In" Crowd? Eldee and Redd had heard the song but I hadn't. The server mentioned that the song was on their jukebox. We played it and I thought it was fine, a fun song. Our album needed a fun song because the cuts were serious.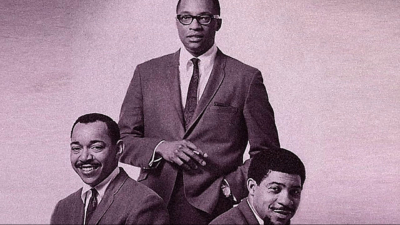 We recorded The "In" Crowd live at a D.C. jazz club. We played our set and when we were almost through Redd looked over at me and mentioned how we hadn't played that new song yet. The performance venue was where Coltrane and all the solid jazz people played.
During some of the sets, some very hardcore jazz people were sitting there looking very serious and checking us out. But when we played The "In" Crowd, the audience's positive reactions are what you hear on the record.
50BOLD: I love the song and remember hearing the audience clapping and cheering. I know Maurice White was a member of your trio before he founded Earth, Wind & Fire, correct?
Lewis: Yeah, Maurice joined the trio after Redd left.
50BOLD: What was it like working with him?
Lewis: Maurice was a soft-spoken fellow. When we gave him a drum solo, he had his cymbals set so that most people could not see him. I'd say, "Reece, you've got to fix your cymbals so that people can see you when you take a solo!" He'd reply, "Oh, oh, okay." At one of our rehearsals, he brought along this instrument. I asked, "What is that?" He said the instrument was a kalimba. I asked if he was going to use it during his solo. He said, "Yeah." During his solo Reece would put his sticks down, pick up the kalimba and begin playing it. People went wild. But his cymbals prevented people from seeing him.
I put a microphone at the front of the stage so that Reece would have to walk up to the microphone and play the kalimba. He would ask, "Do I have to?" And I'd say, "Yeah, man!" When he played the kalimba people went wild and this was all he needed!
50BOLD: I never thought Maurice White was shy, I can't believe you're saying this about him!
Lewis: He was more soft-spoken than shy. But, he was also a little on the shy side.
50BOLD: Was the Sun Goddess album your first collaboration with Maurice?
Lewis: Yeah.
50BOLD: The album was such a masterpiece!
Lewis: During the early 70s Reece (who was then with Earth Wind & Fire) called me and said, "Hey Ramsey, I have this song for you. It's going to be bigger than The "In" Crowd!" I said, "Reece, come on man. Give me a break!" He said, "No, no, it's going to be a big hit!" He was in New York City at the time he called and Earth, Wind & Fire had just sold out Madison Square Garden. He said, "If you want, Philip Bailey and the guys, we will meet you back in Chicago and I'll show you this tune. We will play with you together on this tune."
Back at the Chicago studio, we spent about three days on this one song. I asked Reece, "What are you going to call it?" He said the name of the song was Hot Dawgit. As everyone in the studio began to pack up Reece said, "Wait, wait, I got this other little tune and it's just 16 bars, a nice melody (the Sun Goddess track).
Initially, for the Sun Goddess album, we put out the Hot Dawgit track. The disc jockeys played the song for about two weeks, maybe three and then they stopped playing it. But the album was still selling. We wondered why the album was still moving when the Hot Dawgit single stopped getting airplay? People were somehow listening to and loving the Sun Goddess track. We'd hear how people kept asking for the album with the song Sun Goddess on it. And of course, Sun Goddess went on to become a very huge hit for us.
50BOLD: So would you say you switched from pop to jazz, or was it the other way around?
Lewis: Here's what's up. I've always played jazz. Now, when jazz becomes popular like Cannonball Adderley's Mercy, Mercy, Mercy!, people start commenting, "Oh, that's pop. That's a pop song." But I was playing the same way in the 50s, that I did in the 60s, that I did in the 70s. You called me a jazz artist in the 50s, and a pop artist in the 60s, I don't know!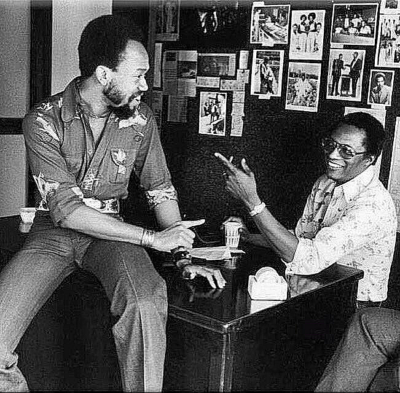 50BOLD: Mr. Lewis, you have worked and performed with many jazz greats. What jazz performer, living or deceased, would you have loved to work with and why?
Lewis: I just enjoy artists and I let it go at that. As we are speaking right now, I have almost 20,000 songs on my iPod. I can't remember ever saying to myself how I wish I could have worked with one particular artist. Life is, what it is.
50BOLD: In 1990 and in 2006, you were a radio personality. You hosted two jazz programs out of Chicago. In 2006 you ventured into television and hosted the very memorable syndicated program Legends of Jazz that featured jazz greats. It was the first weekly network television jazz show in 40 years. You stuck to the musical genre that you love and got to talk shop with leading jazz musicians. How good was life back then?
Lewis: It was a wonderful experience! First on radio, I had to convince the owners that they were playing a little too much smooth jazz. They fought me at first. I said try playing an artist like Oscar Peterson or someone like him, and eventually my request was met. They noticed that the audience did not complain. In fact, people called in asking about the artists featured on the show.
On radio you are playing records, but as a television host, I got to interview all of the great jazz artists. We would talk and then I would ask them to play something for me. It was just such a thrilling experience. I was helping to promote and grow this music we call jazz.
50BOLD: You mentioned smooth jazz, I just wanted to know what your opinion is of the smooth jazz genre?
Lewis: Well, it needed help. They didn't want to take any chances. They kept it at a certain groove level almost like pabulum. At first the station fought me. Pretty soon, they let me add more straight-ahead jazz with the smooth jazz. And it was a great thing. I was able to bring in the straight-ahead jazz guys and interview them, this was a great move.
50BOLD: You've interviewed artists like Chick Corea, Dave Brubeck, Lonnie Liston Smith, Pat Metheny, and Tony Bennett. I know you recorded with Nancy Wilson, was she ever a guest on your show?
Lewis: No, she never appeared on my show. Of course we toured together. Yeah, we had the same manager, John Levy. As my career grew I needed management. John Levy was Nancy's manager. I contacted him and said, "John, I need management, man." He said, "Let me see what I can do." I signed up with John and he already had Nancy as a client.
50BOLD: How many albums did you work on with Nancy Wilson?
Lewis: I think it was three (The Two of Us, Meant to Be, and Simple Pleasure).
50BOLD: Who does Ramsey Lewis listen to when he wants to chill out?
Lewis: Well, as I've stated before, I have nearly 20,000 songs on my iPod, mostly jazz and classical music. I also have R&B, blues, rock 'n' roll, and spoken word.
50BOLD: Wow, your musical tastes run the gamut! On a personal note, you have seven children from your first marriage, 14 grandkids, and two great-grandkids. I'm sure they keep you busy. Are any of your children in the music business, or are there any musical prodigies?
Lewis: Well, my youngest son Bobby is into religious music and is about to do an album. He can sing, Lord have mercy, can he sing! Yeah, Bobby Lewis. He's going to be a musical, somebody to certainly reckon with!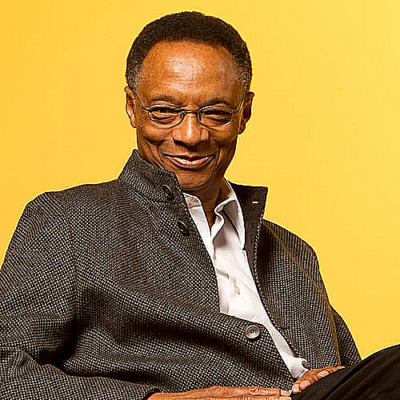 50BOLD: I know you recently did a special live stream from your home. How did this event come about and what prompted you to perform publicly again?
Lewis: I have been retired for two years. I was playing the piano and got to this one song that felt good to me. I was working it, over playing it, having fun with it. The song is called The Wind by Russ Freeman. I stopped playing the song because my wife startled me. She was standing about five feet from me with her cell phone out. She had been recording me. She asked about the song. My wife is an artist and had been in her studio when she heard the song. When I was playing, something about the song made her want to come and watch me. Well, she sent the recording to my manager and he got all excited. He called a couple of other people, and the suggestion was that I hold a concert in my home. I said, "Really?" So, here we are.
50BOLD: Did you perform solo?
Lewis: Yeah, it was just me on my piano and in my house.
50BOLD: Mr. Lewis, how would you like to be remembered?
Lewis: The fact that I did do unto others, as I would have liked them to do unto me. I treated everyone fairly. I live and let live. I love my kids, my wife, my grandkids, my great-grandkids, my neighbors. My life has always been all about love.