When disco suddenly exploded in the 70s across America, it ruled the airwaves. Performers like Donna Summer, Grace Jones, and Gloria Gaynor promised escapism and release through songs that returned dancing to the forefront.
Disco ultimately secured mainstream acceptance through the success of such TV shows as Solid Gold, Dance Fever, and movies like Saturday Night Fever. I remember the first time I watched Sylvester on American Bandstand sing his hit song You Make Me Feel (Mighty Real). I was glued to my TV screen as I sat in awe of this flamboyant man with his falsetto voice and boundless explosive energy. The great Martha Wash and Izora Armstead aka Two Tons O' Fun sang background for the performer. It was the first time this, then tween, had seen an openly Black, gay, performer on TV.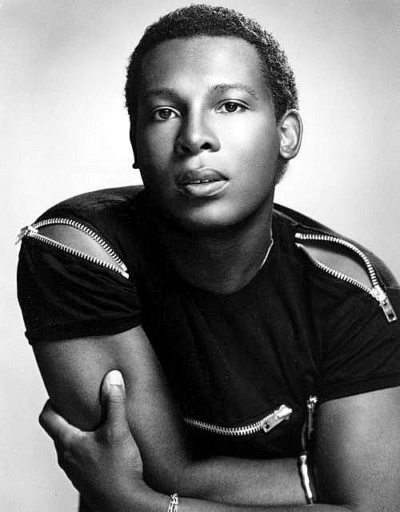 Back in the 70s being an openly gay Black man was not acceptable because homophobia was/is so very rampant especially in our community. We have sustained a culture to this very day where Black men are not allowed to show human qualities that may illustrate them as anything but masculine. Many Black folks bristle when they are subjected to a display of flamboyance by a Black man. Sylvester was not afraid to be over-the-top which endeared him to his fans.
"Sometimes, folks make us feel strange, but we're not strange. And those folks – they'll just have to catch up."
Sylvester James, Jr. was born on September 6, 1947, in Los Angeles California to a middle-class family. He grew up singing in a Pentecostal church in his Watts neighborhood. Letha Weaver, Sylvester's mother, who had been abandoned by her husband, raised her three sons in the Pentecostal church. She was a devout Christian who recognized her precocious son's vocal gifts. By age 3, Sylvester was singing gospel songs in front of the church congregation. He performed songs with such stirring emotion that he remained front and center throughout the years in his church choir.
It was evident from early on that Sylvester preferred to play with dolls, dress up in girls' clothing, and wear high heels. Letha tried desperately to rid her son of his feminine ways but was unsuccessful. At age 8, Sylvester was sexually molested by the church organ player and had to be hospitalized. Unfortunately, the congregants treated Sylvester and his molester with the same amount of disdain. A few years after the attack, Sylvester decided to leave the oppressive confines of the church that had long ridiculed him for being effeminate.
The conflict and tension that grew between Sylvester and Letha were overwhelming. At age 13, he went to live with his grandmother who was more accepting of his feminine ways. When Sylvester was 15-years-old, however, he ran away to live with friends and began living an openly gay lifestyle. He celebrated his newfound freedom by dressing in full feminine attire. Transvestitism was illegal in California, but Sylvester risked suffering severe consequences from police officers or, worse yet, from anti-gay vigilantes.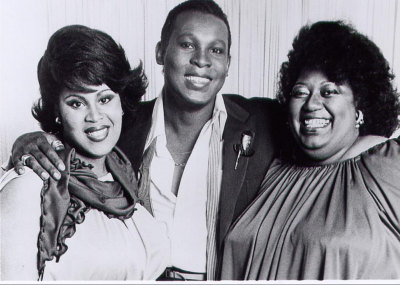 In the late 60s, Sylvester became a member of the Disquotays, a band of Black teenage drag queens, a musical sorority of the fierce and fabulous. When the group was not performing, they paraded the streets in drag and threw wild raucous parties. Sylvester did manage to balance schooling and performing, eventually earning a high school diploma. He graduated sporting a beehive wig and blue chiffon dress.
After The Disquotays broke up, Sylvester moved to San Francisco and joined, The Cockettes, a group of hippie radicals who dressed in drag and whose celebrity fans included Truman Capote and Gloria Vanderbilt. He explored his love of blues and jazz and even claimed, on stage, to be Billie Holiday's cousin, but the performance was so outrageous that crowds came to concerts more for the theatrics than the music.
It wasn't long before Sylvester started his own band 'Sylvester and the Hot Band' flanked by two drag queens sporting full neckbeards. He signed a recording contract with Harvey Fuqua for Fantasy Records. The drag queens were replaced by backup singers Izora Rhodes and Martha Wash, the Two Tons O' Fun (They went on to record the gay men's anthem — It's Raining Men — as the Weather Girls.). Sylvester once said of his background singers whom he adored, "I was just not into those skinny Black girl singers who would 'oooooh' and 'aaaaah,' " Sylvester recalls. "I wanted some big bitches who could wail."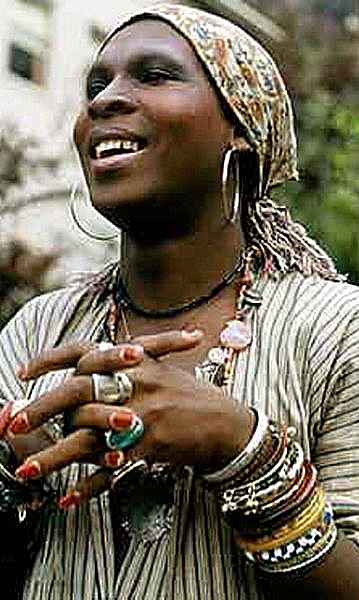 For both Blacks and gays, the new disco nightlife was a frontier where identity and sexuality could be explored within a protective arena. But for straight white America, which already had such institu­tions, disco translated into mainstream escapist entertainment. Sylvester, who identified as gay, performed wearing flamboyant clothing, makeup, stiletto heels, tiaras, and an assortment of outrageous wigs. Many who met him often assumed he was female because of his look, falsetto voice, and the way in which he sashayed across the stage.
Sylvester's first solo album Sylvester (1977) had moderate success. It was followed by the disco album Step II (1978) which contained the hit singles You Make me Feel (Mighty Real) and Dance (Disco Heat) which went gold. The songs were mega hits in the US and abroad, earning him the title 'Queen of Disco' and making him one of the biggest uncategorized artists of the late 70s and early 80s. Sylvester was touring worldwide and made appearances on the popular TV shows of the times like The Merv Griffin Show, The Dinah Shore Show, and American Bandstand. He also appeared on The Late Show starring Joan Rivers where she asked him "How does your family feel about you being a drag queen?"  He answered, "I'm not a drag queen, I'm Sylvester!" He had finally arrived in the lap of mainstream America, stilet­to heels and all!
The demise of disco or the "Disco Sucks" era was a result of homophobia and racism. Disco was viewed as gay, Latin, and Black, it drove folks to the dance floor and rockers hated it. It was at this point that Sylvester made the decision to pull away from the genre; he recorded four more albums which included a live one. When the disco market crashed, Fantasy Records panicked. They wanted to push Sylvester in the direction of Black male vocalists like Teddy Pendergrass.
In 1981, Sylvester produced his next album on Megatone Records, it was a small San Francisco company that was founded by his friend Patrick Cowley, and Marty Blecman. He released All I Need in 1982 which was influenced by the New Wave music scene. Sylvester's single Do Ya Wanna Funk became one of the biggest dance hits of '82 and gave him a needed career boost. Cowley began getting sick with all kinds of ailments and there was no clear explanation as to what was going on. Cowley's death became one of the first publicized as resulting from AIDS. "At the end, he really got bitter," Sylvester was quoted as saying. "The doctors didn't know any­thing —  he died of some kind of pneumonia."
After losing his friend, Sylvester kept his musical collaborations to a minimum. He helped write, produce, and mix three albums for Megatone, the local disco in­die, and because they were recorded cheaply, all turned a profit. The Two Tons O' Fun ladies left Sylvester to record as a duo. In 1986, Warner Bros. licensed Mutual Attraction, which includ­ed the Black radio and club hit Someone Like You, then signed the singer.
Sylvester had a preference for white effeminate men and his final lover, architect Rick Cranmer, whom he referred to as his husband, died from complications of AIDS in 1987. The pair shared a house in the San Francisco hills. Sylvester became an advocate for AIDS. He performed at benefit concerts raising money for those who were sick and who had been rejected by their families. The singer was never tested for HIV — he told friends there was no point because he knew he had the virus. Within a few months after Rick's passing, Sylvester's own health began to deteriorate.
As Sylvester's health spiraled downward, he began planning his own funeral, once telling a dear friend, "I wanna be buried in a pearl-colored casket. Don't bury me in a white casket, 'cause I don't wanna look like I'm lyin' in a white refrigerator!"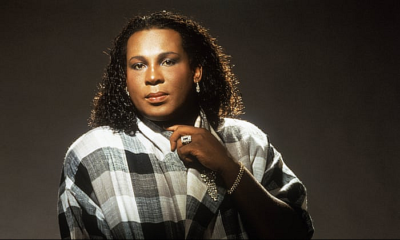 A few months before his death, Sylvester participated in a Gay Freedom Day parade in San Francisco. He was emaciated, weak, and rode in a wheelchair. Sylvester didn't want to hide, he wanted the crowds to see him. Sylvester died on December 16, 1988, at the age of 41. He had previously made peace with his mother, Letha. Sylvester made sure to champion the gay community even after his death. In Sylvester's will, he left his share of future royalties from "You Make Me Feel (Mighty Real)" to two San Francisco nonprofits: the AIDS Emergency Fund and the meals program, Project Open Hand.
Sylvester died in debt. It took years for his estate to climb out but the continued success of his music has led to substantial amounts of money being paid out to the groups which help feed and provide needed services, and advocacy to those battling HIV/AIDS.
I adore Sylvester's powerful rendition of the Patti LaBelle timeless classic, You Are My Friend. The song will definitely bring tears to your eyes.