The discothèques of the 70s were places where folks wanted to dance, dance, dance, and blot out everything but their bodies and the beat. Exclusive clubs such as New York City's Studio 54 drew celeb A-listers and brought with it open drug use, on-site sex, pulsating rhythms, and ecstatic, nonstop, all-night dancing under flashing strobe lights.
Club goers mastered dances such as the Hustle (and its many variations, including the Latin Hustle and New York Hustle), the Bump, and the YMCA. The disco scene was funk with a bow tie. If you still reminisce about those good old disco days, then After Dark, Birth of the Disco Party by Noel Hankin will take you back. He sets the record straight as to who really started the disco craze in this country. This is even a good read for the "Disco Sucks" crew. As a self-proclaimed "Disco Queen" and a native New Yorker, I have fond memories of the era reignited by this work.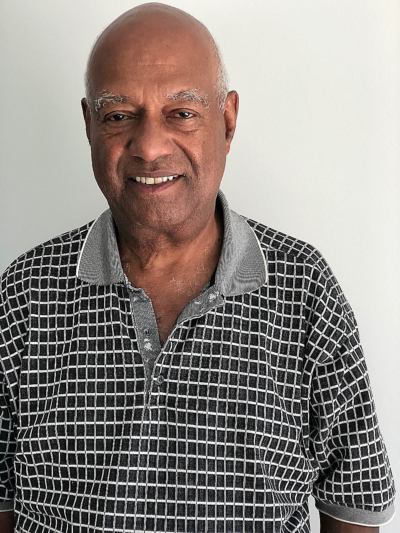 Sashaying John Travolta and the soft-rock-turned-disco group, the Bee Gees, helped "whiten" the appeal of disco in America. But disco had been hot for several years in Black, Latino, and gay communities of several major U.S. cities, such as New York, Washington, D.C., Philadelphia, and San Francisco.
During the late 60s, Hankin and twelve of his Black college chums got together to form a group called The Best of Friends, Inc. (TBOF). The young men learned to successfully monetize their love of dance, music, and clubbing by building a network of popular discos in the New York City area. By 1969, the group had whittled down to eight men–Charles "Danny" Berry, Tony Cooper, Harry Felder, Wayne Scarbrough, Andre Smith, Charles "CP" Perry, Fred Dantzler, and Hankin.
The experiences offered at each of the TBOF clubs were certifiably creative; they truly ignited that Disco Inferno craze that the Trammps and other musicians sang about. The Jamaican-born, New York City-raised Hankin, who is now retired and living in East Hampton, New York, documents the magical disco era with stories of his own involvement peppered with research and citations.
I first met Hankin this past August at his disco-themed book signing in Sag Harbor, a summer enclave that is a traditional favorite of the Black artsy and well-to-do scene. Hankin brought along copies of his tome, which quickly sold out. People operating on CP time like me had to order our copies from Hankin or on Amazon.com, as the demand had far exceeded the supply at the event.
At the book-signing event, hungry souls chowed down on tasty soul finger food, sipped throwback cocktails, marveled at a Hustle dance demonstration, and enjoyed timeless disco classics played by a DJ. Near the entrance of the event, held in the front yard of a Black historical museum, sat the affable author, busy autographing copies of his book. Hankin said he timed the publishing date of his book to commemorate the 50th anniversary of the group's first disco dance promotion held at the club, Ginza.
Hankin's book is a detailed and fascinating tale of how young, Black, and entrepreneurial pioneers began throwing their famous parties. As the dances grew in popularity, the TBOF model evolved from the men renting nights at existing dance halls to creating their own discotheques. These Black-owned disco hot spots sprang up in Brooklyn, mid-town Manhattan, and Queens.
The group's most well-known disco was Leviticus, which, as Hankin writes, was frequented by mid-town Buppies (Black Urban Professionals), big-time mobsters like heroin kingpin Nicky Barnes, politicians, and pimps. The clubs sometimes featured performers like Stevie Wonder, and the rich and famous popped in to see what was happening. A few armed robberies also occurred, but not often as TBOF maintained strict security policies. People felt comfortable visiting the clubs, which according to Hankin, was crucial to their club's success.
The other TBOF discos were Lucifer's, Justine's (where I used to party), Brandi's, and Bogard's. The disco owners sought a professional clientele that was achieved via selective advertising but soon, the word spread about the clubs, and crowds clamored to get into them. Hankin writes…
"What we didn't realize is that a large number of people who had service or blue-collar jobs also wanted to be a part of our scene, so they dressed up in their finest to come to our events. It was often difficult to tell who was a corporate type versus who was simply dressing the part."
TBOF DJs perfected the art of using two turntables to extend a single recording. People would become so enraptured by the music that they'd dance nonstop while dripping with sweat. The masterful DJs would then slow down the song's tempo so the thirsty crowd could rush to the bar and spend their money on refreshments.
Reading Noel's tome, I was quickly transported back to my experiences at discos. I especially enjoyed after-work clubs like at New York City's Bentley's. There, I danced to my heart's delight but still managed to get home before midnight to get a good night's rest, so I could make it to work the next day. For me, there is something compelling and present-moment about dancing. Moving on the dance floor always gives me a sweet, total body high, especially if I'm not competing with other dancers in a contest a-la Soul Train line.
This book celebrates the power of Black brotherhood, the entrepreneurial spirit, and ambitions realized. At its height, the TBOF organization was a multi-million dollar enterprise.
After Dark, Birth of the Disco Party impressed and enlightened me; it was a truly enjoyable read. Hankin, who is now in his 70s, and his attention to detail really painted a vivid view of the discos and dancers gyrating on the TBOF trademark black and white tile floors. The first few chapters were slow-moving, as the reader is introduced to how the guys met each other, the high schools they attended, etc. But Hankin's storytelling magic takes perfect form when he delves into the dancing era of disco.
Interestingly, the book also touches upon the "disco sucks" cohorts that included rockers, racists, homophobes, and others, who successfully helped to bring about the demise of the glorious era. As with every musical genre, disco eventually ran its course. "Disco played out based on demand," said Hankin.
Although the great era of disco came to an end, the music still survives. In-demand DJs like D'Nice and Felix Hernandez have become sensations playing timeless oldies. D'Nice has a wildly popular Club Quarantine "old school" mix on Instagram. While Felix Hernandez hosts a radio music program, oldies dances, and cruises. Derivatives of disco include house music, club music, techno, etc. I love any party featuring hits from the 60s-80s.
At a recent Felix Hernandez "Rhythm Review" dance event in New York City, I spotted a senior woman with a portable oxygen tank strapped around her waist as she shamelessly cavorted with men all night waiting to dance with her. Boy, that woman could still boogie down!
Long live disco!