Referring to Ray Parker Jr. as a musical genius might be a bit of an understatement. Parker has written and performed on hundreds of top 25 hits even before his famed Ghostbusters hit.
Parker was already an extremely sought-after session player for top musical acts with Similac still on his breath. The multi-instrumentalist and pop culture icon has produced and performed with crème de la crème artists such as Diana Ross, Stevie Wonder, Chaka Khan, Barry White, Marvin Gaye, Aretha Franklin, Bobby Womack, Tina Turner, Gladys Knight, Patti LaBelle, The Temptations, The Carpenters, Nancy Wilson, The Supremes; the list is absolutely endless.
As if his production musical contributions weren't enough, Parker then went on to form his own successful R&B group, Raydio. The performers recorded such legendary chart-toppers as Jack and Jill, You Can't Change That, Two Places At The Same Time, and A Woman Needs Love (Just Like You Do).
When Raydio parted in 1981, Parker went solo and continued to crank out stellar hits that reached the top of the charts such as The Other Woman, Ghostbusters, I Still Can't Get Over Loving You, and Jamie. The 1984 film Ghostbusters which spooked its way into cinemas was a horror-comedy, about a group of scientists turned spook-catchers. Parker wrote the film's theme song and earned himself an Academy Award nomination for Best Original Song and a Grammy Award for Best Pop Instrumental Performance.
Parker's gifted writing talents include gems like Mr. Telephone Man (New Edition), Shake It Up Tonight (Cheryl Lynn), I Found Love (Deniece Williams) and You Got the Love (Chaka Khan and Rufus).
When people in decades and centuries to come talk about the history of music, they will talk about Ray Parker Jr.–an amazing songwriter, producer, performer, and genuine musical force of nature. Parker's talent is truly immeasurable and we are honored to feature him in 50BOLD.com.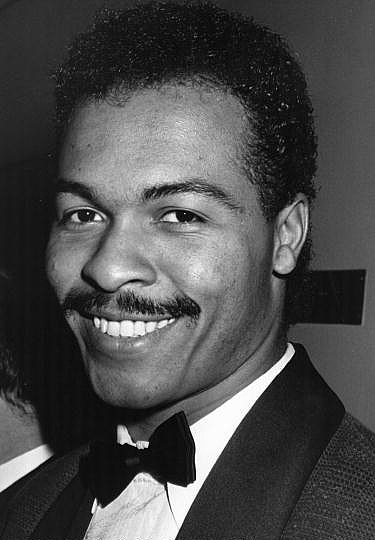 50BOLD: Your interest in music began at a young age, while you were still in elementary school. Were you prodded into getting musical or did it come naturally for you?
RAY: No, I had to work at my music. I actually grew up playing the clarinet and saxophone.
50BOLD: Was there anyone in your family who was gifted musically? 
RAY:  I was the first one in my family to play an instrument, the guitar at age 11, and now my younger brother plays too. So, I guess I was the one who brought the musical thing out in the family.
50BOLD: During your teens, you were part of the  Hamilton Bohannan band. How old were you when you joined the performers?
RAY: I was about 14-years-old when I joined Detroit's Twenty Grand nightclub's house band lead by Hamilton Bohannon. When the band toured, I joined them.
50BOLD: You were allowed to perform music at a nightclub at age fourteen?
RAY: They let me play at the clubs when I was thirteen!
50BOLD: Wow, incredible!
RAY: The club owners were nice about letting me play with the band as long as I didn't drink alcohol or anything like that. There were adults present everywhere.
50BOLD: Were you in fact discovered by the R&B group, The Spinners? They were a Detroit group as well. Were they wowed by your guitar-playing skills? 
RAY: I wouldn't say I was discovered by The Spinners because I had to audition for them. My best friend, who played drums, and I had to audition for the group. Billy Henderson (The Spinners), I'll never forget him, was looking for some band members. Billy looked at me and my friend, who was older than me, and thought, we were a little young. Billy had a chart for the song Fascinating Rhythm and it was kind of hard to read. He said, "If you can read that chart, that means you can play our stuff."
50BOLD: So, you learned how to read music on your own?
RAY: No, I learned how to read music in elementary school.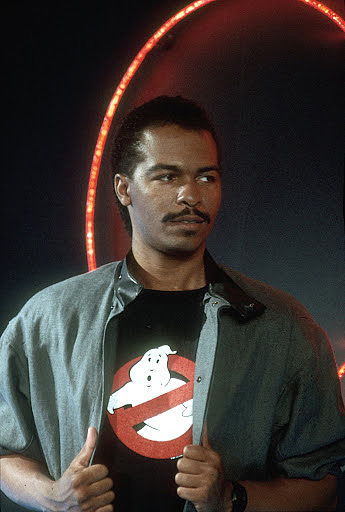 50BOLD: Really? You had music classes in school so early on?
RAY: I've had music classes since first grade; Mr. Kirby was my teacher and he taught me everything I needed to know – reading music, chords, and other stuff.
50BOLD: And what elementary school taught you music so early?
RAY: I went to Angel Elementary School in Detroit.
50BOLD: Angel Elementary School, that's a west side school, right? I'm from Detroit, east side (laughs).
Ray. Yeah, the school is on the west side.
50BOLD: You actually wrote songs with the great R&B singer, Marvin Gaye. What was the experience like working with such a talent? Was he easy to work with?
RAY: Marvin Gaye was very easy to work with; he was so nice. I learned a lot by just watching him and his creative process. I was 16 at the time and pretty mesmerized by him while working at the same time. I had a great time. I ended up playing on several of his recordings.
50BOLD: Were you working at Motown at the time?
RAY: Yeah, Marvin was with Motown and the experience of working with him was a lot of fun.
50BOLD: Is there one particular memory of working with Marvin Gaye that sticks out? Any story you can share of a time you spent working with the performer?
RAY: Well, believe it or not, If you remember the pimped-out blue Cadillac that's in the movie Super Fly, Marvin had one just like it, but burgundy. We were at a studio in Detroit one day, and I was the youngest one there. Some of the guys wanted to smoke a joint, but Marvin felt like I shouldn't be there because I was so young. So, he threw me the keys to his Cadillac and I went for a ride in it for a few hours. I rolled up past my high school and blew the horn so they could all see me. I looked so cool!
50BOLD: LOVE IT! You also did session work with the legendary writing producing team of Holland-Dozier-Holland, and you were still a teen. 
RAY: Holland-Dozier-Holland had left Motown and started their own recording label Hot Wax and Invictus Records. They had a roster of performers like Chairmen of the Board, Freda Payne, and the Honey Cone. So, I wanted to get in there; it was a whole new company with no talent. So, when I got hired to do session work for the labels, I became the house guitar player which was really a lot of fun.
50BOLD: You mentioned the Honey Cone. I remember their mega-hit Want Ads, it was everybody's jam! Is this one of your first recordings with the label because the song was really hot.
RAY: Oh yeah! It wasn't one of the first recordings I played on while there, but it was one of the best. I really loved Want Ads!
50BOLD: How old were you when you worked on Want Ads?
RAY: Like sixteen, seventeen.
50BOLD: Wow, you were doing so much and at such a young age!
Ray: Yeah.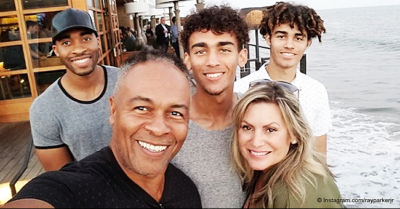 50BOLD: Now, let's talk Stevie Wonder. You were a musician on the Talking Book album. Do you have a great Stevie Wonder story? What was it like working with the great Stevie Wonder?
RAY: We can talk about Stevie Wonder for days. (laughs) First of all, I think he's the musical genius of the century! And even though I dropped out of college, I feel as if I graduated college from Wonder University. So yeah, Stevie taught me how to write songs. He taught me about travel and got me to actually leave my hometown of Detroit. Yeah, the first time I ever left Detroit was when I was with Stevie Wonder. So, I left to go on tour with Stevie. I played on the stuff he was producing for other artists. Let me tell you what a musical experience it was working with Stevie!
50BOLD: Where did you first travel to with Stevie?
RAY: San Francisco! We were recording with Crosby, Stills, Nash, & Young. I don't remember the song, but we were recording some music for them.
50BOLD: You have got quite an amazing resume. You have touched the hem of so many greats. How about Barry White. You did some work with Barry. What was his creative process like?
RAY: Barry was one of the nicest guys in the world. I ended up working with him on a song. We co-wrote the song You See the Trouble With Me on his Let the Music Play album that sold millions. If you look at the recording's label it states that the song was written by Barry White and Ray Parker Jr. I was only 19 at the time. We shared a 50/50 credit. He didn't have to put one of my songs on his recording; he was just being nice.
50BOLD: I am SO impressed that you co-wrote a song with Barry because I am such a fan! Let's chat about your group Raydio. You recorded some of my favorite jams: Jack and Jill, You Can't Change That, A Woman Needs Love. How did the formation of Raydio come about?
RAY: Well, Raydio consisted of a bunch of friends of mine from Detroit. So, I was making an album and actually playing most of the instruments for it myself because I didn't have any money. So, when it came time to put the vocals on the album, I needed some help. So, I gathered a bunch of my friends from high school and a couple from LA, and we just put together a group called Raydio.
50BOLD: Were you still living in Detroit?
RAY: No, I was living in LA at the time Raydio came together.
50BOLD: You went solo in 1981 and wrote so many more classics like Ghostbusters. What was it like going solo and then becoming such a star and so quickly? 
RAY: Well, first of all, I was a little nervous going solo. At the beginning of my career, I wasn't really a singer, I was just a musician. So, I had to train my voice, learn how to develop it, so that I could sing. It was all such a growing process, that's why, I think, the first couple of albums just say Raydio. And then the albums stated, Ray Parker Jr. featuring Raydio, or Raydio featuring Ray Parker Jr. Finally, the record producer, Clive Davis just insisted on just calling it all, Ray Parker Jr.
50BOLD: Was that strange for you? Did you expect that to happen? Were you comfortable at first?
RAY: At first, I was uncomfortable. And it's hard for me to say did I expect it to happen. I was trying to cut hit records but you never know if it's going to happen or not. You never know if it's your turn or not. So it's always a pleasant surprise, it's always a blessing. It actually transpires the way you thought it should.
50BOLD: You also worked with Deniece Williams, we all love Niecy!
RAY: When I played with Stevie Wonder, Deniece Williams was a singer in the band as well.
50BOLD: That's right! Deniece and Minnie Riperton were background singers for Stevie.
Ray: That's where I first met Denise. She was singing background for Stevie Wonder while I was playing in the band.
50BOLD: You've really worked with some phenomenal talents! And what about Diana Ross?
RAY: Well, she's the queen. Diana Ross is very classy. She used to try to produce herself. There were different recordings she wanted to produce. I was her guitar player. Sometimes there would be just me and Diana in the studio. She'd be overdubbing the guitar parts.  I remember her asking me to produce a couple of songs for her for a big recording session in New York. I'll never forget, Diana bought me a plane ticket. I sat right next to her and we went to New York together. So, I was the only musician from LA that she took with her to NY.
50BOLD: AHHHmazing! You are definitely gifted with movie star looks and you've done some acting. Do you plan to pursue acting again?
RAY: No! I've done some acting early on in my career. I don't like getting up at 2:00 or 3:00 in the morning, then putting on makeup at 4:00 am. And then you don't even get to read your part until 1:00 pm in the afternoon. And then they change the makeup four or five times, it's a lot. Acting is not as glamorous as I thought it was going to be. I like having control. When you make music, you can control it yourself.
50BOLD:  On a more personal note, you have four handsome boys. You've been married for nearly thirty years to your wife Elaine. Please share with our readers your recipe for marital success because nowadays, this is so rare. 
RAY: You know a lot of people think it's interesting, especially in Hollywood, to be married for such a long time. My wife treats me like a king, and I treat her like a queen. And we never break that kind of bond. We've never even argued or spent a day apart. I treat my wife with love and respect and I let her know that I'm excited about her. She does the same for me.
50BOLD: What a beautiful formula for love! You come from an era of great music! What about the younger musicians that are out here now? How do you feel about these young artists and about what's going on with music today?  
RAY: Some of the music is good. I'm glad we got out of that gangster rap period of the 90s which was probably the first time I turned my radio off! Could not take those  'kill ya mama,' 'kill the police' lyrics! I didn't like those kinds of violent lyrics. So, I'm glad that type of music went away. And now, these young people are back to writing songs. So I think the new kids have got a lot to offer, musically. I listen to the radio a lot and I hear different things that I like now.
50BOLD: You've had such an interesting life, is there a possible autobiography in the works?
RAY: Yeah but to make a book interesting you have got to tell the truth! A lot of people are still alive who'd be in my book. I don't know if they'd want to be mentioned. [laughs) But yeah, I think I will get around to writing a book one day; it's just a lot of work. I'd probably have to hire somebody to write it and I would just do the talking.
50BOLD: What are you up to these days? Things are still kind of shut down because of COVID-19.  Are you performing?
Ray: I'm not really performing. Well, that's not true. I'm performing in Zurich, Switzerland in a few weeks, so I'll be heading there. I'm also recording a new album and nearly done with it. I have a new film coming out as well, Who You Gonna Call? A Portrait of Ray Parker Jr.
50BOLD: Really?
Ray: It's a biographical documentary that is not as detailed as a book I'd write but it's not too bad (laughs). There are no release plans as of yet. It will make its world premiere at the Zurich Film Festival. (NOTE, POST INTERVIEW: The documentary premiered in Zurich last month.)
50BOLD: Well, I can't wait to see the film! What makes you happy these days and puts a smile on your face? 
RAY: The actual truth is that I smile anytime anyone recognizes me! I feel very blessed that I get to do what I love doing for a living. And so I'm happy just about all of the time. Now, I'm not happy if my foot or something else on my body hurts! (laughs) Chances are, if you see me walking down the street I'm smiling.