It was the 70s; my siblings and I could not wait for Saturday to arrive. We would hurry up and finish cleaning the house so that we could plop down in front of our TV set to watch the 'hippest dance show on television,' Soul Train.
Don Cornelius, who was Soul Train's creator and host, was the epitome of suave. The show was a cultural phenomenon that began broadcasting nationally in '71 and end in 2006, becoming one of the longest-running syndicated programs in American television history.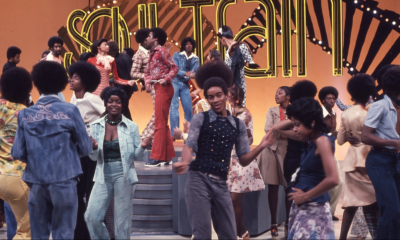 When we heard that Soul Train theme song, Get On Board by TSOP, begin, it was on and poppin'! I'm sure we weren't the only ones trying to emulate those groovy and super bad dance moves of the Soul Train dancers.
In my household, we crowned my sister Charlotte, the dancing queen of Belvidere, on Detroit's east side. She could bust some moves with artistic skills like Crystal McCarey, pop & lock like Charles Washington, and robot like Patricia "Madam Butterfly" Davis. Poor little old me, I had to sit on the sidelines because I could not dance a lick! Whenever I tried to bust even a slight move, I'd hear the following chorus, "Judyth Ann, you know you can't dance a lick, so sit down!"
On Mondays, when I arrived at school, my friend Millie Thomas aka Slim Goodie would put on a show for us kids. She'd do the popular Soul Train dance moves as we all watched with envy. She especially loved lifting her long legs a la Damita Jo Freeman, one of the star dancers, and she did so with such absolute ease! Soul Train was the IT show of the times and a surefire conversation starter at school come Monday!
Tyrone Proctor was another Soul Train favorite. He and his partner Sharon Hill would take front and center showcasing, the latest dance moves, funky outfits of the times, and giant bouncy fros. Even though the program featured crème de la crème celebs of the times like The Spinners, Stevie Wonder, Gladys Knight & the Pips, and DeBarge, the true stars of Soul Train were the dancers.
Oh, how we were mesmerized by those dancers!
Those Soul Train creatives were everything! I'd take my allowance and buy Right On! Magazine, where the dancers were often featured. I'd carefully rip the pages out of the magazine and tape my faves to my bedroom wall. Yes, I crushed on Tyrone Proctor. So, when I recently decided to look him up, I was saddened and shocked to learn, he had passed away last year at age 66-years-young of a heart attack.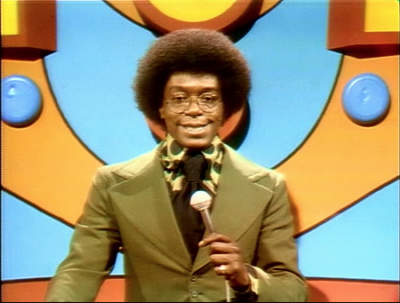 Tyrone "the bone" Proctor was born in 1955 in Philadelphia. As a child, he'd dance with his cousins in his aunt's basement. Tyrone's sister, Debra Burnett, was quoted in the L.A. Times after his death stating:
"He had no rhythm; he tried to keep up. But after some tips from family and regular dancing at a popular city spot — Wagner's Ballroom — the next thing we knew, we were like, oh my God, this boy can dance. He choreographed his high school drama department's version of Hello Dolly and was voted best dancer his senior year at Olney High School."
Upon graduating high school in '72 at age 17, Tyrone moved to Los Angeles, determined to become an original dancer on Soul Train. He was able to make it onto the show's set by sneaking into the lot in the back of a truck. Tyrone's distinctive dance style was an immediate hit with the show's fans. He also managed to capture Don Cornelius' eye, who personally selected him in '73 to join his "Don Cornelius & The Soul Train Gang Presents" stadium tour, where he earned the nickname 'The Bone' because of his very slim physique.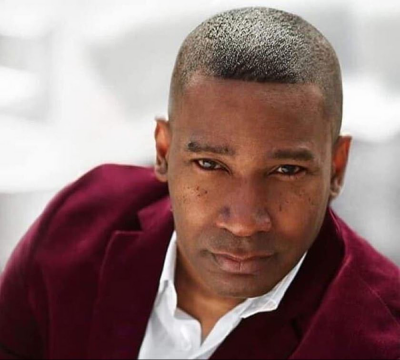 Tyrone became famous for his signature "waacking" dance. The dance style, popularized by African Americans and Latinos, originated underground at gay-disco clubs of the early 70s. The dance received its name from the English word waack, which means waving arms. Tyrone's flamboyance on the dance floor along, with partner Sharon's skills, made them standouts on Soul Train.
In 1975, Tyrone and Sharon entered a dance contest sponsored by American Bandstand, a Saturday afternoon dance program on a major network hosted by Dick Clark. It was the white version of Soul Train except with dancers who lacked rhythm. I can vividly remember voting via mail for Tyrone and Sharon, hoping they would win the contest, and thankfully, they did!
Wanting to go further in his dance career, Tyrone, along with Jody Watley (of the group Shalamar), Jeffrey Daniels, Kirkland Breaux, and Cleveland Moses, formed a dance troupe called "The Outrageous Waack Dancers." And they toured for a while, exhibiting their fierce and fabulous dance moves.
It was not easy living in his truth as a gay man, especially in the 70s, so Tyrone initially kept his homosexuality a secret. After leaving Soul Train, he moved to NYC in the early 80s and was fueled by the city's LGBTQ community. Tyrone had finally found the courage to come out as a proud gay man and to speak freely about his homosexuality. He also helped form the music group Breed in Motion, and some admirers still refer to him as the 'Grandmother of Vogue.'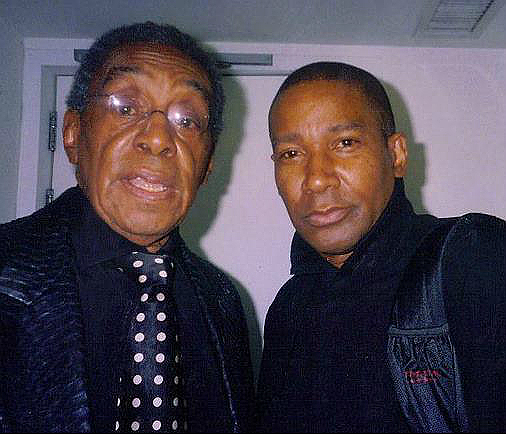 Tyrone went on to become a very in-demand choreographer working with such recording artists as The Isley Brothers, Keith Sweat, Levert, Jody Watley, and Johnny Kemp. The performer's stellar body of work garnered him a Best Choreographer nomination in 1989 at the MTV Awards.
Traveling worldwide as a teacher, Tyrone continued to spread the knowledge and history of waacking until his untimely death.
After Tyrone's passing, longtime friend and former Shalamar member Jeffrey Daniels wrote the following message on his Facebook page:
It is with a very heavy heart that I announce that my brother in dance, love, and life has passed away. We have to celebrate the wonderful life that Tyrone "the Bone" Proctor, the waack doctor lived. One of the most legendary Soul Train dancers of all time. He was the person who first walked me into the Soul Train TV studio and has been one of the biggest influences in my life and career. He has touched so many people around the world with his talent and crazy sense of humor. I've known him since I was 17 years old and can't imagine this world without him… I love you, big brother.
Tyrone, we pray you continue your dance in glory…
Watch a few of Tyrone's famous dance moves…