If you're truly old school then you'd definitely remember the anticipation you felt while waiting every Saturday morning to hear the theme music from the "hippest trip on television"… Soul Train. Folks young and old would gather around their TV set and just savor the performances of our favorite seventies R&B/Funk/Pop artists as many lip-synced their way into our hearts. How many of us also stumbled across our living room floors trying to imitate many of those famed Soul Train dancers? One breakout star, in particular, Damita Jo Freeman, kept our eyes riveted on her every graceful move. Controlled, yet fluid, and oh so very limber, Damita Jo performed for the cameras like no other and her fuel was the outta sight music of the times.
Viewers would quickly spot the quintessential robot dancer, Damita Jo. She sported typical seventies garb–Afro, mini-skirts or hot pants. The dancer literally took charge of both the stage and dance floor, high kicking those perfectly shaped legs to high heaven and gyrating/strutting, as if she were devoid of a skeletal system.
The year 1972 is a memorable one for Damita Jo fans. It was the first time she was suddenly pulled onstage to dance by R&B singer Joe Tex as he performed his classic number one hit, "I Gotcha."  The unrehearsed solo dance became an instant Soul Train classic moment captured in time. The way in which Damita Jo strutted her stuff onstage, she actually stole the spotlight from the hit singer. The event also catapulted her right into becoming one of the Soul Train featured dancers. The Godfather of Soul himself, James Brown, even singled out Damita Jo to dance beside him as he performed his classic "Superbad." She once again mesmerized the TV viewing audience, sealing her spot in Soul Train history.
After leaving the famed dance show in 1979, Damita Jo turned to acting but never abandoned her gift for the dance. Reportedly, she is credited as being the one who taught the 'King of Pop,' Michael Jackson, how to perform his trademark "moonwalk." Damita Jo continued to work as a choreographer for such classic TV shows as "That's My Mama," "Dionne and Friends" and "Sister Sister." As far as acting credentials, Damita Jo co-starred alongside Goldie Hawn in the hit film, "Private Benjamin." She was also cast as Private Jackie Sims in the television adaptation of the film. The Palestine, Texas-born performer appeared in a few films throughout the years, the final one being the 1988 cult-classic, "Bad Dreams."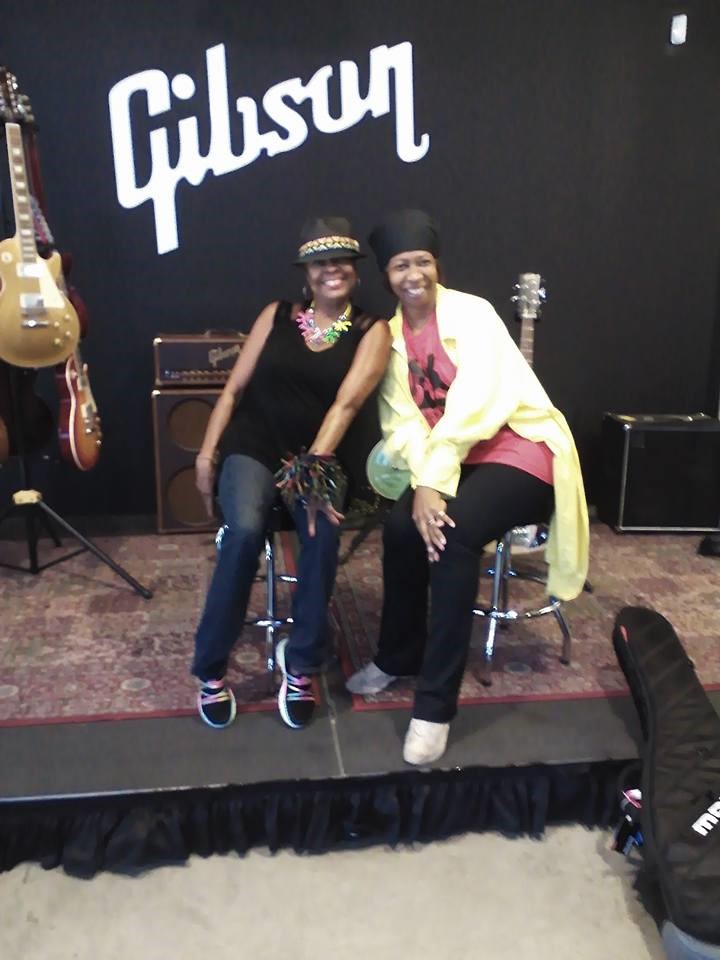 In a recent interview with "I Love Old School Music," Damita Jo discussed the death of Don Cornelius, the famed host of Soul Train who passed away in 2012 and how instrumental he was in helping to build her career.  She also credits Dick Clark, who also passed away in 2012 and was the host of American Bandstand, a popular show that featured musical acts and dancers. "Don opened up many doors. He opened doors that gave me an opportunity to help make dreams happen. Dick Clark gave me the tools once Don opened the door for me, I applaud them both."
So what is Damita Jo Freeman doing these days?
Now at age 64, Damita Jo is currently working on and writing children's books. No way could we ever forget her on Soul Train. Beautiful rhythmic movements, elegant high kicks, perfectly picked Afro bobbing up and down as she strutted her stuff, and all topped with a grin of confidence from here-to-there. Damita Jo knew she was a bad mama jama, and we wholeheartedly agree!
We still love you gurl!