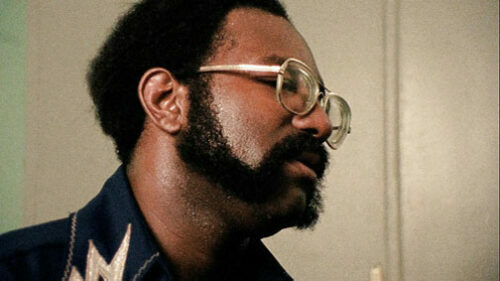 A few weeks ago on Mother's Day weekend, I was walking down the street, and suddenly I heard these beautiful lyrics blaring from a vintage Chevy. These simple lines brought tears to my eyes as I remembered my mother…
Early one Sunday morning
Breakfast was on the table
There was no time to eat
She said to me, "Boy, hurry to Sunday school"
Filled with her load of glory
We learned the Holy story
She'll always have her dreams
Despite the things this troubled world can bring
Oh, Sadie
Don't you know we love you
Sweet Sadie
Place no one above you
Sweet Sadie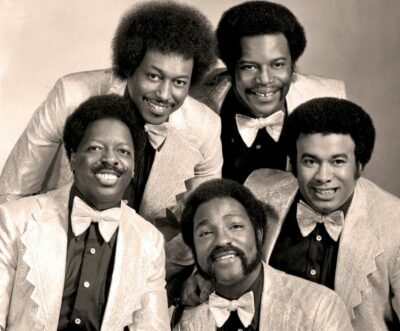 The forever-classic song Sadie by the Spinners featured the great lead vocalist Philippé Wynne whose distinctive voice is still considered to be one of the best of his era even decades after his death.
Philippé Wynne was born on April 3, 1942, in Detroit, Michigan to DeGree Walker and Annie Wynn who divorced just five years after his birth. After the couple parted, Philippé and his three siblings were placed in the New Orphan Asylum for Colored Children in Cincinnati because his father, the custodial parent, traveled frequently. Philippé's mother left her children to be with a man who lived in Detroit. In a 1981 interview with the Cincinnati Enquirer, Philippé revealed how he never quite got past the pain he felt after being sent to an orphanage: 
"I guess the hardest part to take was being there and knowing that both of your parents were still alive."
In 1956, Philippé and his brother Michael could no longer stand being institutionalized at the orphanage and devised a plan to run away from it. The plan was successful, and the young teens eventually made their way to the "Motor City," Detroit, where they looked for their mother. Little did Philippé know, the singing group that would put his name on the map musically, The Spinners, had formed in a Detroit suburb just a year after his arrival to the city.
The brothers decided to form a gospel group, The Walker Singers, but their success was fleeting. Philippé chose to use his mother's surname professionally but added an 'e' at the end of it when he switched musical gears from gospel to R&B. The young performer who was gifted vocally joined The Pacesetters in 1968 that was headed by the "Buddha of Bass," Bootsy Collins. Philippé then joined James Brown's group The JB's.
In 1970, The Spinners then led by G.C. Cameron (Philippé's cousin) released It's a Shame written by Stevie Wonder and Syreeta Wright. The song climbed to #14 on Billboard's Hot 100 list.  The group finished out their contract with Motown and moved to Atlantic Records at the suggestion of the "Queen of Soul," Aretha Franklin.
Due to contractual obligations, G.C. was unable to leave Motown and suggested that his cousin Philippé Wynne be his replacement. So in 1971, Philippé became a member of The Spinners where his productions provided the perfect framework for his distinctive and brilliant vocalizing talents. Even though Philippé became one of the three lead vocalists in the group (along with Henry Fambrough, and Bobby Smith), he would soon take center stage.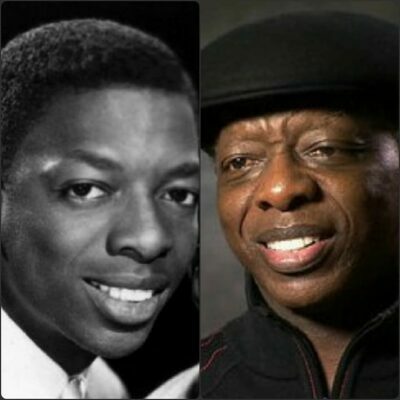 The '70s was indeed a golden era for The Spinners who under the musical guidance of hit-maker Thom Bell became one of the greatest R&B groups of the time. The performer's first top ten hit and million-copy seller was the Smith led, I'll be Around in 1972 which was actually the B-side offering of their first single, How Could I Let You Get Away.
The year 1973 was a banner one for The Spinners as they cranked out hit after hit–Could It Be I'm Falling in Love (a million seller), followed by One of a Kind (Love Affair), and Ghetto Child. The Philly sound continued with their follow-up album in 1974 titled, Mighty Love that produced three top 20 hits–I'm Coming Home, Love Don't Love Nobody and a duet with Dionne Warwick, Then Came You that climbed to #1 on the Billboard Hot 100 chart. Over the next few couple of years, the vocalists kept producing chart-toppers–They Just Can't Stop It (The Games People Play) and Philippé's most memorable lead hit, The Rubberband Man. 
Reportedly, Philippé had quite a massive ego and could be difficult at times. The singer's band members always knew deep down that his stint as a Spinner would just be a stepping stone towards bigger self-serving career moves. Interestingly, Philippé did not sing lead on many of the group's hits, but he gained much attention as an ad-libber or the "bring it home guy." Even though the vocalist got his fair share of the spotlight, he yearned for more.  It's been said that he actually wanted to change the group's name from The Spinners to Philippé Wynne and The Spinners. Unfortunately, Philippé's ego grew way too big for the group, so he made the decision to leave them in 1977 to pursue a solo career. The move actually put the kibosh on what had been a stellar singing career.
Alan Thicke, who later became a respected actor and who was also the father of R&B crooner Robin Thicke, managed Philippé. Leaving a hit-making group turned out to be a bad move for the singer. Philippé released two albums that were commercial failures and eventually wound up singing background for George Clinton's Parliament-Funkadelic band. He can be heard ad-libbing on the funkmeister's monster hit, (Not Just) Knee Deep.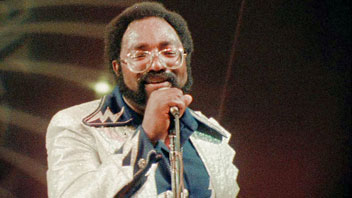 On July 13, 1984, while performing at a nightclub in Oakland, California, Philippé suffered a heart attack and died the very next day; he was only 43-years-old. At the time of his death, he was divorced from Ava LeFlor; the couple had two sons. Both of Philippé's sons died tragically years after their father's untimely death. In 1999, Philippé's son Alvarez was only 24-years-old when he was murdered in a Compton drive-by. In 2001, son Emmanuel, 28, drowned in Daytona, Florida while trying to save a man whose car had careened into a pond. Emmanuel was posthumously awarded the Carnegie Medal months after his death for his bravery.
The Spinners were never able to achieve the peak commercial success they once enjoyed with songwriter Thom Bell at the helm and Philippé as one of the lead vocalists.  Now, there is only one original Spinners member left, Fambrough, who at age 81, still occasionally performs on the "oldies but goodies" circuit across America.
No one would argue that Philippé Wynne's vocals bore the mark of originality and distinction. It had a special resonance that is so recognizable; it was perfection, old-school emotion at its best, and a true salve for the soul.
We miss you Philippé….