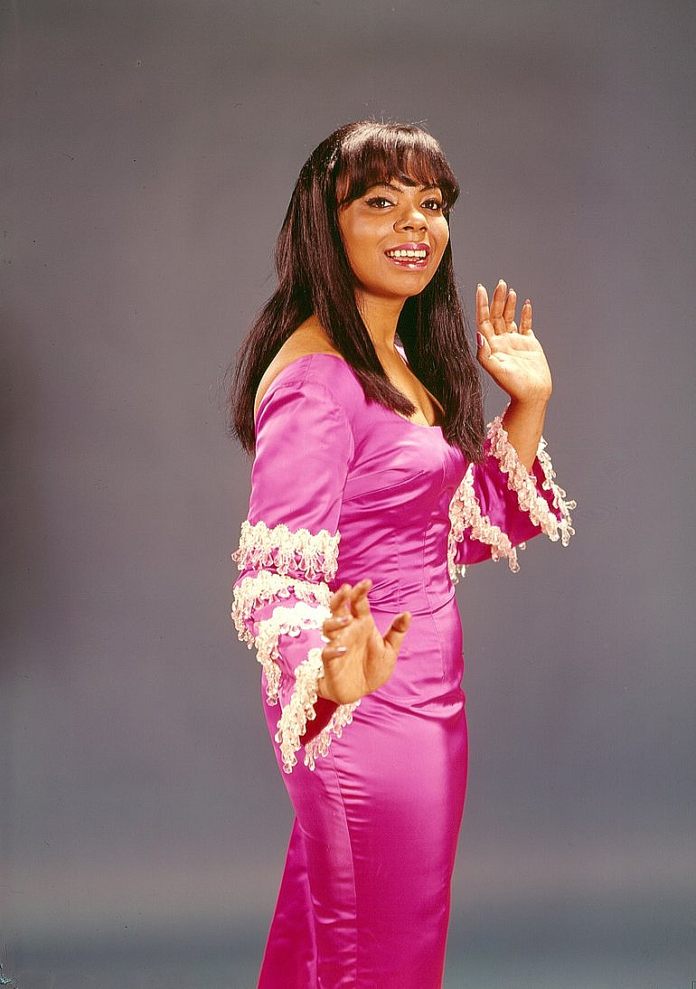 When you remember all the early female mega talents signed to Berry Gordy's Motown Records in the early 60s, Diana Ross and Martha Reeves immediately come to mind as the label's first divas of the magical musical era. However, the honor should actually go to Mary Wells, one of the label's first female stellars.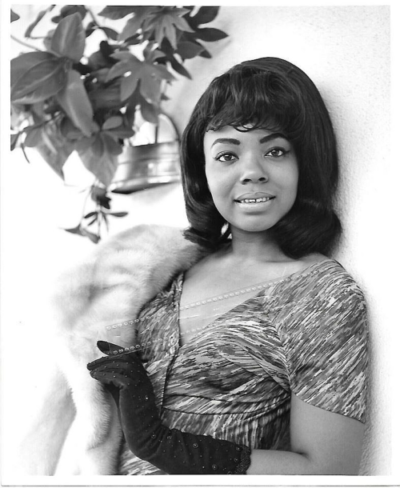 Wells, who was considered 'The Queen of Motown,' recorded worldwide chart-breaking hits like, My Guy, Two Lovers, and You Beat Me to the Punch. The songstress with the warm and sultry voice became an iconic star while still just a mere teen, but stardom came at an exorbitant price that led her down a path of self-destruction.
Mary Esther Wells was born on May 13, 1943, in Detroit, Michigan, to parents Arthur and Geneva Campbell Wells, who already had two sons. Wells' parents eventuality separated, and her mother turned to domestic work to support her three children. As a toddler, Wells, who was diagnosed with spinal meningitis, suffered partial temporary paralysis, partial blindness in one eye, and a loss of hearing.
At age ten, Wells was faced with yet another health issue, tuberculosis. Thankfully, she eventually bounced back and began singing in local nightclubs. Times were tough for the Wells clan who lived in the rundown, predominantly Black section of Detroit referred to as Black Bottom. In addition to landing singing gigs and going to school, Wells would lend her struggling mother a hand by helping her with housekeeping jobs she would secure to make ends meet.
In 1960, Wells managed to graduate high school at age 17 and a few weeks later married R&B-blues singer, conductor, and dancer Herman Lewis Griffin from Selma, Alabama. At first, Wells set her sights on pursuing science as a career but when she heard about Motown's magic touch with their recording artists, she wanted to be part of their hit-making machine.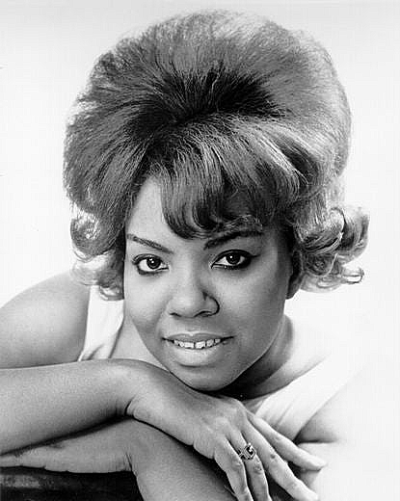 Wells admired the likes of such Motown performers as Jackie Wilson, and the Miracles. So, not long after graduating, she approached Tamla Records founder Berry Gordy at Detroit's Twenty Grand club with a song she had intended for Wilson to record. Gordy, instead, asked Wells to sing the song for him. The recording giant was so impressed by Wells' singing voice and the song Bye Bye Baby, that he signed her. She went on to record the cut which was released as a single in 1960. The song made it to the #8 spot on the R & B charts, then later crossed over to the pop singles chart where it peaked at #45.
Mary Wells would become the first Motown female artist to have a Top 40 pop single, I Don't Want to Take a Chance, released in June 1961; it hit the #33 spot. In the fall of that year, Wells released her first album and third single Strange Love, which failed to chart.
Gordy decided to pair Wells with Smokey Robinson, who produced the 1962 hit, The One Who Really Loves You. The recording landed at the #2 spot on the R&B charts, and #8 on Billboard's Hot 100. The singer's next recording, Two Lovers, charted heavily as well; more than one million copies were sold, earning her a gold disc.
In 1963, Wells' marriage to Griffin was failing and a point of contention was that he had pressed her to have two abortions. Griffin, who was Wells' manager, also urged her to leave Motown. He thought she could get a much better deal by signing with a major label.
In 1964, Wells struck gold with yet another Smokey production that became her biggest hit, My Guy. The crossover recording soared to the #1 spot in the U.S., reached #5 in the UK, and became a hit in many other countries. Wells became the talk of the town in Great Britain and so naturally, she caught the eyes and ears of the country's then-favorite rock band, The Beatles. The English bandmates asked Wells to tour with them throughout Europe. She became the first Motown artist to perform in the United Kingdom. After touring with the Beatles, Wells recorded an album called Love Songs to the Beatles.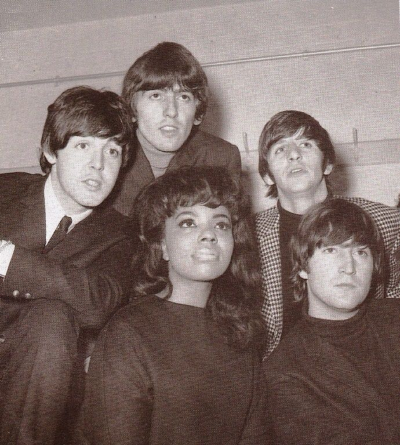 At age of 21, Wells quit Motown after a lawsuit ruled that a contract she had signed as a minor no longer applied. Motown lost the first superstar it had. Wells scored ten pop hits in three and a half years, and when she left Motown, she had just had her biggest yet. The young woman known for her showy blond wigs, and eye-catching stage gowns had become a sex symbol for many young fans. The loss hit Motown hard, and the company battled to hold onto her. But Wells lost out too: the agreement that freed her from Motown not only cost her the label's production and promotional muscle, it deprived her of royalties from sales of her old material.
Wells went on to sign a $200,000 deal with 20th Century Fox who promised her both a singing and movie career that never materialized. Under the contract, Wells' career floundered, there were rumors that Gordy had discouraged radio stations from playing her music. Wells released five songs with the label and only one made the Top 40, Use your Head.  She also never appeared in a film.
In 1965, she signed with Atco, a subsidiary of Atlantic Records. Wells also suffered a relapse from her childhood TB, which put her out of action for weeks. She finally had a hit a year later, Dear Lover, which reached the R&B Top 10. Towards the end of her Atco tenure, Wells had control over her material, and the same applied at Jubilee, the label she later joined.
In 1967, Wells married Cecil Womack and the marriage produced three children. She then later began an affair with her brother-in-law, Curtis Womack. The year 1977 brought about a few life-changing episodes. She divorced Cecil and moved in with Curtis; the common law marriage relationship produced a child. When Cecil formed Womack and Womack with Sam Cooke's daughter Linda, Wells sang backup on their 1983 Love Wars album.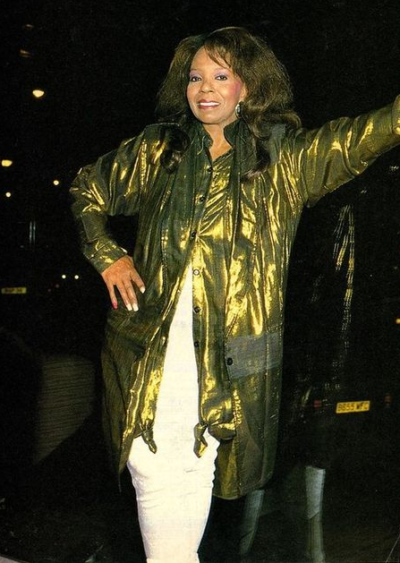 In 1978, Wells, who also suffered from depression, began using drugs as a form of escapism, her drugs of choice were heroin and cocaine. Eventually, the mild-mannered performer also began using methadone to control her cravings. Wells' last tour would be in 1989 where she shared the marquis with Martha and the Vandellas. A year later, she completed a drug rehab program. But sadly, in 1992, Wells was diagnosed with cancer of the larynx after being a two-pack-a-day smoker for most of her adult life. She had been diagnosed after her voice failed while recording for the retro-soul label Nightmare. She also lost her home in Los Angeles when she was unable to pay rent.
With no health insurance, Wells' celebrity friends gathered to help pay her hospital bills. Over $150,000 was raised by friends such as Rod Stewart, Bruce Springsteen, Phil Collins, Diana Ross, Bonnie Raitt, the Temptations, and Elton John. The funds helped pay her medical bills and living expenses. Wells was no longer able to sing and could only speak in a whisper because of the ravages of the disease.
In 1991, she began radiation treatment, had a tracheotomy, and even traveled to Washington D.C. to testify in front of a Congressional Committee concerning funding for cancer research.
Wells appeared on the acclaimed Motown 25: Yesterday, Today, Forever televised special in 1983 and was given an honorary award from the Rhythm and Blues Foundation.
On July 26, 1992, Wells lost her cancer battle and passed away; she was only 49 years old. Smokey Robinson delivered the eulogy at her funeral.
After Wells' death, she was posthumously inducted into the Grammy Hall of Fame in 1999. In 2006, she was also inducted into the Michigan Rock & Roll Legends Hall of Fame; her biggest hit, My Guy, was voted a Legendary Michigan Song in 2009.