Afros were hot in the late 60s and early 70s and the bigger, the better. The bold hairstyle was an unapologetic symbol of Black power and pride. Every Saturday we'd be glued to our television sets in anticipation of watching 'the hippest trip in America,' Soul Train. The first time I saw Billy Preston was on Soul Train. I was mesmerized by not only his musical and vocal gifts but by his towering fro! As Billy played the piano his massive fro bounced and down with such wild abandon. He also flashed that big, warm, gap-toothed smile, as he belted out his '73 hit, Will it Go Round in Circles. Billy was one of the most highly regarded session keyboardists of his generation, and he died much too soon.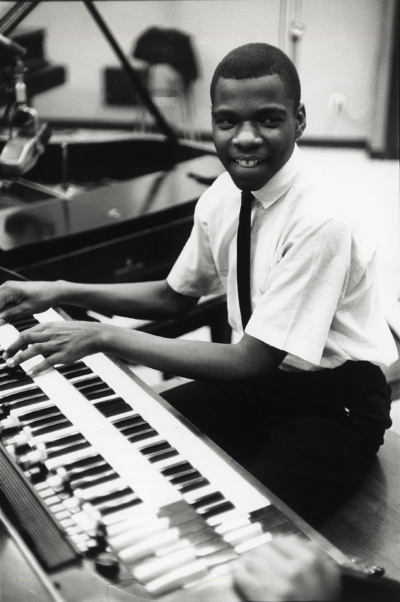 William Everett Preston was born on September 9, 1946 in Houston, Texas. When Billy's parents divorced, his mother relocated the family to Los Angeles. He was a musical child prodigy, who had never taken a music lesson in his life. Even though Billy's mother was an organist, he taught himself to play the piano by age three and then the organ by age six. By the time Billy was 10-years-old, his musical talents were in demand. He played organ for gospel singing great, Mahalia Jackson. By age eleven, he would make his first television appearance on Nat King Cole's TV show where he wowed the audience with his organ playing and singing. Billy also dipped his toes into acting appearing in the 1958 film St. Louis Blues starring Eartha Kitt and Pearl Bailey. He was cast as the young WC Handy in the film.
Billy basically stuck to playing gospel music during the earlier part of the 60s. He'd often perform in evangelical tent revivals and record pioneering soul-gospel sides with Allen Preston, James Cleveland and Andre Crouch. In 1962, Billy was introduced to playing secular music when he joined rock and roll great Little Richard's band as an organist. While touring in Germany, the performer met the then unknown Beatles for the first time. Soulful crooner, Sam Cooke was also on the tour. When the performers returned to the States, Sam had Billy play on his recordings.
Billy's earlier albums were never hits. In 1967 Ray Charles hired Billy to play in his band. He then met the Beatles again in 1969 during the tension-filled session for the "Let it Be' album in which George Harrison abruptly left to attend a Ray Charles Concert. George spotted Billy playing and invited him back to the tension-filled session he had escaped from temporarily. Billy's presence added a comforting factor to the session. Preston's organ break on the 1969 number one Get Back found him receiving a label credit – the only time the Beatles ever shared it. Billy's contributions to the Beatles band resulted in an invitation from John Lennon for him to become the "Fifth Beatle." Paul McCartney, however, reportedly disagreed with John's offer to Billy because the band was close to splitting.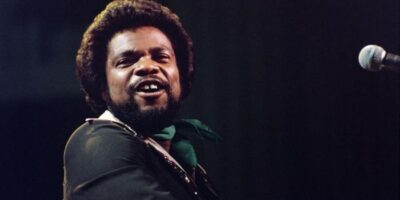 The Beatles signed Billy to their Apple label. Preston scored a British number 11 hit with That's The Way God Planned It. An album of the same title was released on Apple. In the US in 1971 he scored a number 23 R&B hit with his cover of Harrison's My Sweet Lord. Both singles were produced by Harrison and Preston performed at Harrison's famed Concert For Bangladesh while guesting on solo albums by Harrison, Lennon and Ringo Starr. George and Billy would continued to maintain close ties with one another until George's death in 2001.
In 1972, Billy inked a deal with A&M Records and topped the US R&B charts with a funky clavinet instrumental, Outa-Space, which also won him a Grammy for "best pop instrumental performance." The next few years he would release hits such as Will it Go Round in Circles, followed by Nothing from Nothing and Space Race.

Billy's career soared. He joined the Rolling Stones for several early 70s sessions, touring with them in 1973 as both support act and sideman before falling out with them over money. Billy also co-wrote You Are So Beautiful To Me, the Joe Cocker 1974 hit version.
The mid-seventies also brought about a cocaine addiction for Billy.
Billy left A&M and signed with Motown in 1978, where his international hit duet with Syreeta Wright With You I'm Born Again climbed to the number 4 spot a year later on the US charts. He also appeared in the film Sgt. Pepper's Lonely Hearts Club Band based on the Beatle's album of the same title.
The 1980's proved to be disastrous for Billy's career, now plagued by alcohol and cocaine addictions, he left Motown, and went back to doing session work for Luther Vandross, Whitney Houston, and Patti LaBelle. Reportedly, according to friends, Billy had been battling childhood demons of being sexually abused at age 9. Billy reportedly informed his mother about the abuse, and it fell on deaf ears. The musician was later sexually abused again by a preacher.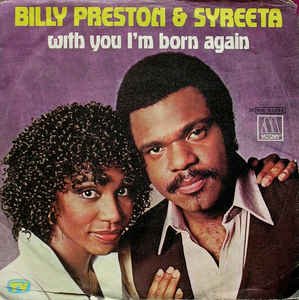 Billy would slip further into drugs and alcohol after stumbling upon his fiancée model-actress, Kathy Silvia in the bed with friend and fellow musician, Sly Stone. Kathy was the same woman whom Sly would later marry in 1974 during a sold-out performance at NYC's Madison Square Garden. Many of Billy's friends thought that the incident sent him spiraling out of control and pushed him in the direction of abusing both crack and alcohol.
Billy's homosexuality was also well-known in the entertainment world, but he kept it a secret from the public. Being raised in the church he was taught that homosexuality is a sin. Billy chose not to go public with his sexuality until shortly before his death.
In the 90s, Billy's life hit the skids. The addictions that plagued him were compounded by legal problems. He was arrested on morals charges; in 1992 he was given a suspended sentence on drugs and assault charges and ordered to undertake nine months drug rehabilitation; in 1997 he was sentenced to three years imprisonment on drug charges; in 1998, he pleaded guilty to insurance fraud and agreed to testify against other defendants in an alleged scam that netted about $1 million.
Billy was given a kidney transplant in 2005, and afterwards, he would still continue to use the drugs. Years of drug abuse had culminated in malignant hypertension and pericarditis. The stellar talent lapsed into a coma on November 21, 2005 that would end with his passing on June 6, 2006 in Scottsdale, Arizona.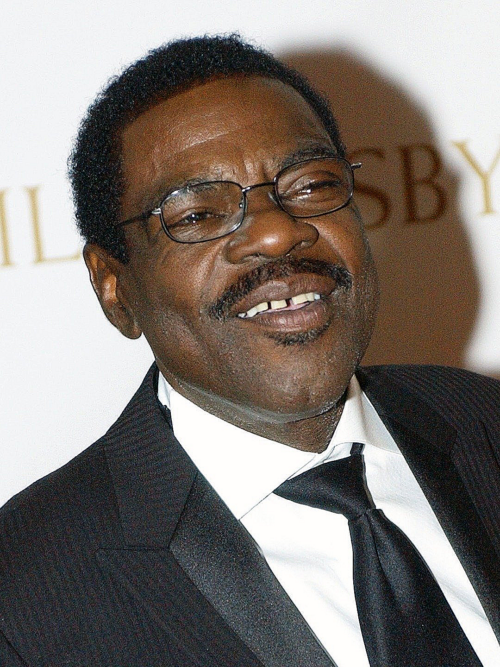 A battle over Billy's estate ensued even before he had even permanently closed his eyes that was spearheaded by his sister Rodena. In her petition, Rodena told the court Billy was in a near coma, was unable to attend to his own business affairs and was virtually being held captive by his new business manager, Joyce Moore, and her husband, Samuel Moore. Preston's friends and family finally reached a tentative agreement over the remains of his estate in May 2015, eight years after his death.