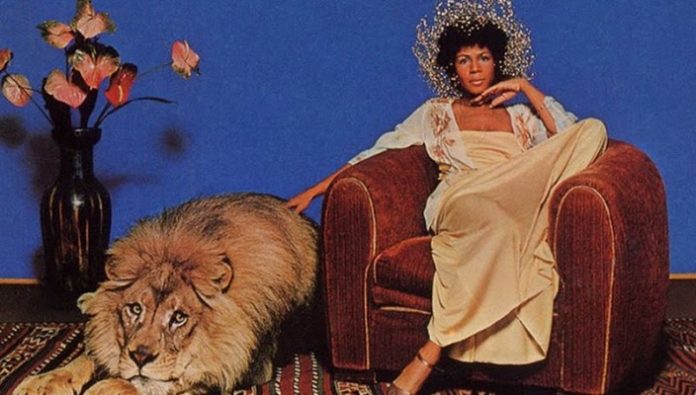 As a young teenager growing up in the Motor City, Detroit, during the 70's my earliest musical influences came straight out of Motown. The Jackson 5, The Temptations and Gladys Knight & The Pips were just a few of the artists whose soulful sounds were played on the stereo. We had stacks of 45's, cassette and 8-track tapes of albums that had been purchased by my Motown-music-loving mom. As I moved into my teen years, the sounds that would boom out of my eldest brother Mark's room suddenly eclipsed my mother's musical influences. Mark's music ran the gamut of his eclectic taste, from jazz to rock to R&B.
Mark had a quasi-bachelor pad in our upstairs attic that was totally off limits to us. The room was decorated in early Sears, Roebuck & Co. and amongst his most prized possessions was his portable record player and albums that were housed in milk crates. Just as soon as Mark would leave the house, I would sneak into his forbidden man cave, and stealthily peruse his music collection. It was in that room that I discovered the musical magic of Sly and the Family Stone, Earth Wind and Fire, Elton John, Steely Dan, Chicago, Peter Frampton, as well as countless other incredible artists.
I vividly remember one hot summer day back in 1974, as I was at it, yet again, thumbing through Mark's LP's, I spotted a new addition. The album cover featured a nearly naked, beautiful, young Black woman sporting a perfectly coiffed fro and denim overalls as she held a melting ice cream cone. The image was riveting, to say the least. I couldn't wait to play the album. When I placed it on the turntable, the voice I heard was both ethereal and haunting, and this was my initial introduction to the unique brilliance of Minnie Riperton's music. The album was appropriately titled Perfect Angel, and Minnie's five-octave vocal range just blew me away.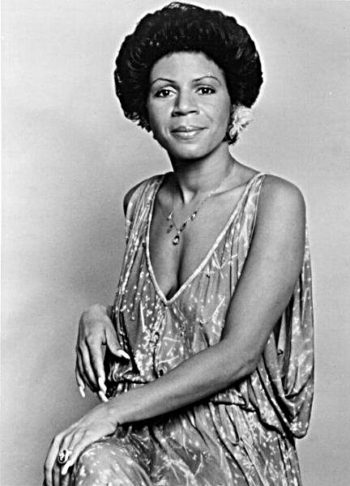 Minnie was born Minnie Julia Riperton on November 8, 1947 on the south side of Chicago and was the youngest of eight children. As a child, her artistic talents were spotted early excelling in both ballet and dance. As a teenager, Minnie became the lead singer of the all-girl group called Gem when she became affiliated with Chess Records. She took a secretarial job at Chess but was also on call as a background vocalist for many of label's artists such as Ramsey Lewis, Chuck Berry, Bo Diddley, Etta James and Muddy Waters to name a few.
Riperton eventually ventured out further in her musical career and eventually secured a spot as the lead singer for Rotary Connection, an experimental rock-soul group from 1967 to 1971. The group recorded six albums, and it was during this time that she met, and fell in love with Richard Rudolph, a white songwriter and producer. The couple collaborated on a solo debut album for Minnie entitled Come Into My Garden, but it received only moderate success.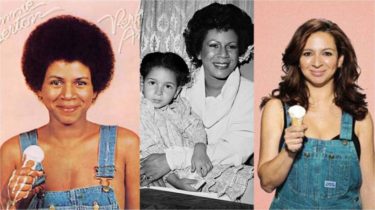 Minnie and Richard married in 1969 and had their first child, Marc that same year. Three years later she gave birth to daughter Maya Rudolph, who is now a highly regarded comedic actress. Minnie and Richard moved to Los Angeles where she became a backup singer for Stevie Wonder's group Wonderlove. It was as his background singer that Minnie performed the haunting vocals for Creepin one of my favorite Stevie Wonder songs. When Minnie wasn't touring, she and her husband worked on completing their second album, Perfect Angel, with Wonder acting as a co-producer and the composer of the title song. Since Wonder was under contract with Motown, he had to use a pseudonym to avoid being recognized. He used the name El Toro Negro, and the production company was called Scorbu Productions.
Minnie's second album went gold and her chart-soaring single Lovin' You was the featured song that was ironically, originally written as a lullaby to appease Maya. Perfect Angel was followed by 1975's Adventures in Paradise that featured the gem Inside My Love.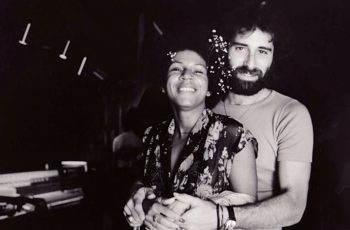 Minnie was working on her fourth solo album when she was diagnosed with breast cancer in 1976 which publicly revealed on the famed The Tonight Show with comedian Flip Wilson subbing for host Johnny Carson. Even though Minnie underwent a radical mastectomy, the cancer had spread to her lymphatic system. She became an advocate for breast cancer and was one of the first celebrities to openly discuss the disease and help bring awareness about it to the forefront. In 1977 President Jimmy Carter presented Minnie with "The American Cancer Society's Courage Award, an organization that she later chaired.
In 1978 she signed a new record contract with Capitol Records and began working on what would be her last album entitled Minnie that contained the timeless classics Memory Lane, and Lover and Friend. After fighting a courageous battle with breast cancer, Minnie passed away on July 12, 1979 at the young age of 31. The entire R & B world mourned the loss of this incredible songstress. A year after her death Capitol Records released an album entitled Love Lives Forever. The album included celebrity guest vocals by Peabo Bryson, Michael Jackson, George Benson, Roberta Flack, and of course, Stevie Wonder.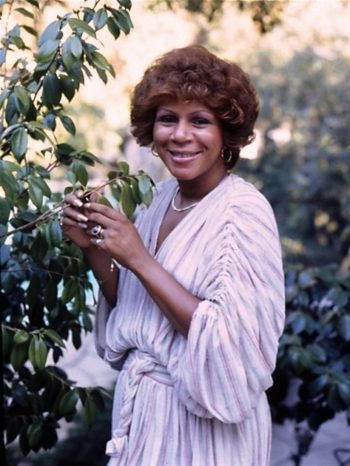 Minnie's legendary but short-lived career, amazing vocal range and awe-inspiring "whistle register pitch" has continued to resonate with fans decades after her death. In 2017 her album, Perfect Angel was re-released with the backing of its original producer, Stevie Wonder.
One of my favorite Minnie Riperton songs to this very day, Give Me Time from her Love Lives Forever album always brings me to tears. In the song, Minnie begs for more time, "I need you to give me time to show what you mean to me," these are words that speak to my soul. The song's beautiful harmonica accompaniment by Stevie Wonder makes me grieve for the loss of her very young life. She was a woman barely into her thirties who left behind two very young children.
I recently spotted a young woman with baby's breath in her hair. She immediately reminded me of the Adventures in Paradise album cover where Minnie is dressed in a regal white gown and is wearing a crown of baby's breath in her hair as she sits next to a lion. I felt a rush of sadness…
Minnie Riperton truly epitomized how a voice is used as an instrument. Those of us who truly loved and appreciated the gift she gave to this world will forever miss her.
Here is the magic that Minnie created with her gift