Who doesn't remember grooving to the soulful ballads and foot stomping beats of the Chi-Lites' (For God's Sake) Give More Power to the People, Oh Girl, The Coldest Day of My Life, A Letter To Myself, Toby, Stoned Out of My Mind, Have You Seen Her?. These legendary and timeless cuts still have us singing along even to this day.
The group's founder and leader, Marshall Thompson is the last remaining original bandmate. The other members have transitioned on to receive their heavenly wings: Eugene Record, Robert "Squirrel" Lester and Creadel "Red" Jones. The four friends came together on Chicago's South Side in 1959, yep, during the conked hair and pompadour era. The performers originally named themselves the Hi-Lites, however, when they discovered there was another group with the same name, they added a "C" in front of the "H" to form the word "Chi" which is short for Chicago. Marshall had always been the group's driving force and this helped place them in a position where their musical peers admired them.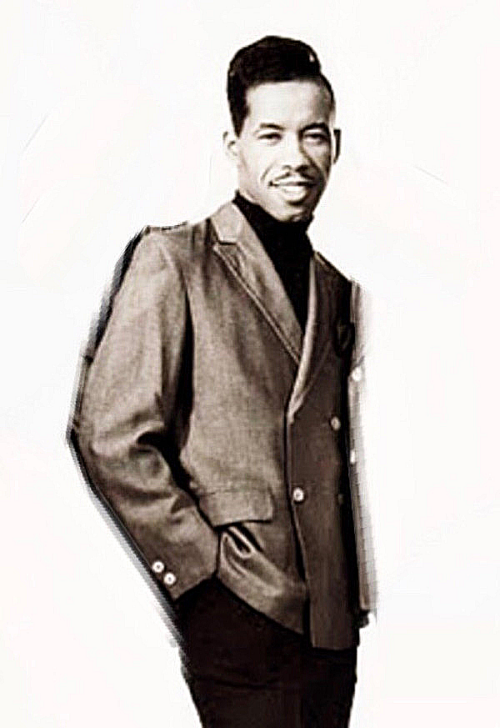 The Chi-Lites' biggest hit was Oh Girl. The 1972 smash gained national exposure when the group performed the song on The Flip Wilson Show. After their appearance, the recording catapulted to become an instant crossover hit, storming up the R&B and pop charts. Last year, Broadcast Music, Inc. (BMI) ranked Oh Girl as the number 36 song of the 20th century.
The second tenor has throughout his over 50-year career experienced just as many lows as highs. Besides having to permanently bid farewell to his beloved Windy City bandmates, he also lost his wife Constance, whom he adored, in a tragic accident. The year was 1997, while returning home from a concert in Pennsylvania; the group members were involved in an automobile accident. Marshall's wife was ejected from the vehicle; she died from her injuries.
A few years ago, Marshall was on a Soul Train cruise where he was scheduled to perform when he suddenly suffered a stroke. Despite a few setbacks, physical therapy and an unbeatable will to keep going put Marshall on the road back to recovery where he is able to perform these days.
The Chi-Lites music is still very much appreciated today by young recording artists who have sampled their timeless creations. In 2004, the Chi-Lites received a Grammy Award for their work on Beyoncé Knowles' song, Crazy in Love, which won the Best R&B Song award.
Marshall has kept himself pretty busy over recent years. He is still performing with a remixed version of the Chi-Lites. He also penned an autobiography, Last Man Standing: Legendary Chi-Lite, where he openly revealed how he and his group members managed to survive in an industry that has a dark and all-consuming side. Marshall also went back to the studio to record his latest offering, Low Key (The Remix). The recording is gaining momentum and making folks git ta steppin' especially in his hometown of Chicago where the swing dance was popularized.
Recently, 50BOLD connected with the "last man standing" Marshall Thompson to reminiscence about his stellar musical journey.
50BOLD: Mr. Thompson, you hail from the South Side of Chicago, what was your family household like?
Marshall: Everybody in my family was musically inclined. My father played with Joe Williams and Redd Foxx; he was a keyboardist. He also played with the Henry Red Alvin Band and performed at such venues as the Apollo Theater and The Cotton Club.
50BOLD: The Chi-Lites had some creative dance moves. Were you the group's choreographer?
Marshall: I was the choreographer and leader of the group. I actually started the group.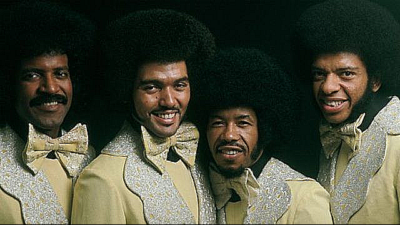 50BOLD: Do you have a natural gift for dancing or did you receive formal training?
Marshall: I come from a dancing family, Peck and Peck. They were like the Nicholas Brothers. My uncle was a part of the Peck and Peck team as a drummer. He was one of the top drummers in Chicago, this is how I got to play drums with Gladys Knight and The Pips.
50BOLD: How long did you play drums for Gladys Knight?
Marshall: I worked with Gladys for a week or two and then I left. I then went to work for the R&B singer Major Lance and we traveled all over the country.
50BOLD: You said you founded the Chi-Lites, so you brought together all of the members?
Marshall: No, we started off as two different groups, The Desideros. and The Chanteurs. We then merged together to form the Chi-Lites when I ended my tour with Major Lance.
50BOLD: We have interviewed numerous R&B group members and sometimes the comradery is just not there. Did you get along with your bandmates?
Marshall: Yes! I was with them for 60 years!
50BOLD: Were there any incidents of serious rivalry particularly when the hits kept coming?
Marshall: We had different guys join the group throughout the years because some left. Eugene Record wanted to go solo so that he could sing gospel. I couldn't stop him from singing gospel. I would have had nothing but bad luck if I tried to do so! (laughter)
50BOLD: (laughter) Too funny!
Marshall: I was not going to go against God when he is our Creator! I told Eugene to do what he needed to do. And I would still do what I needed to do.
50BOLD: Now, were there any beefs between the Chi-Lites and other popular R&B groups back them?
Marshall: You had the Impressions, The Dells, The Spaniels, The Flamingos, we had quite a number of top groups in Chicago.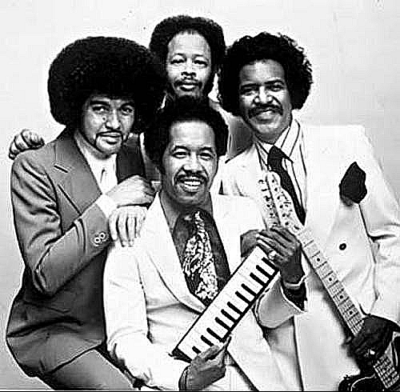 50BOLD: Did all you guys get along?
Marshall: Sure! We were all friendly!
50BOLD: Really?
Marshall: Really! We were all friends! The mighty, mighty Dells, I just spoke with them the other day.
50BOLD: I know you experienced a tragic loss when your wife Constance died in a 1997 car accident.
Marshall: Absolutely.
50BOLD: What advice would you give to someone who has experienced the unexpected loss of a loved one?
Marshall: Well, you have to pray to get through something tragic because it helps but it is all in God's hands. I made my wife the manager of the group you know. As time goes on, I have still never forgotten it. But I understand that I have to move on until it is my time.
50BOLD: Yes, that is so true. Now, Mr. Thompson you have recorded so many songs which one best describes the soundtrack of your life?
Marshall: That's How Long (I'll Love You) describes the soundtrack of my life because the song says a lot. It talks about how much you can love a person. How much you can love people. It's not just about a lady, it's about people which is why Jay-Z sampled it for one of his records.
50BOLD: And Beyoncé sampled a Chi-Lites tune for her Crazy in Love song.
Marshall: She performed Crazy in Love and I played congas on the record, that was a great song for her. We sold about 2,000 copies when we recorded it back in the day. When her version came out, it sold about 30 million copies. (laughter)
50BOLD: Wow, you received a Grammy for Beyoncé version, right?
Marshall: We received six Grammys for the Beyoncé version!
50BOLD: Last year you stated that you'd be retiring after 60 years in the business. Is this still in the stars?
Marshall: I'm actually retired but doing special dates right now. And I have a new record out entitled Low Key. So now, I am receiving calls to perform.
50BOLD: Really!
Marshall: I'm not going to wear myself out, I'm just going to do spot shows.
50BOLD: Mr. Thompson, how did you get the name "The Godfather of Vocal Groups?"
Marshall: Many of the major R&B groups gave me the title. On a 70s Soul Jam tour, groups like the Stylistics, the Dramatics and such, gave me the name because I made sure that the artists got paid their worth! I'm the one who helped them navigate the system, guided them through the registration process with the Sound Exchange (a global premier digital performance rights organization). Now they are all set as far as getting paid.
50BOLD: It's funny that you are advising them on how to get paid. Where are their managers?
Marshall: Most of the managers have their own way of getting their money. (laughter)
50BOLD: I hear you! In a few of your songs there is a spoken word intro as in the recording Have You Seen Her?. How did the idea for the intro come about?
Marshall: Those spoken intros are the experiences of Eugene Record's life.
50BOLD: Did Eugene Record do all of the songwriting?
Marshall: He was the group's songwriter. I was the group's driving force. I made sure we had a place to go. I made sure we had a place to work.
50BOLD: Your acute business sense, is it natural?
Marshall: It came naturally to me after being on the road with Major Lance and Gladys Knight.
50BOLD: How long were you with Major?
Marshall: I was with Major for about two years before I signed with Brunswick Records.
50BOLD: I know Major Lance's daughter Keisha Lance Bottoms is the Mayor of Atlanta now.
Marshall: Oh, yes!
50BOLD: Are you in touch with her?
Marshall: I speak with her practically every week.
50BOLD: Mr. Thompson, you are the last Chi-Lites member standing. Last Man Standing is the name of your book.
Marshall: Yes.
50BOLD: When did you write the book?
 Marshall: I wrote it about two years ago.
50BOLD: So were you friends with all the original bandmembers until they passed away?
Marshall: We remained friends all the way from high school until they each passed away.
50BOLD: You guys didn't have any kind of rivalry?
Marshall: We didn't have time for rivalries. We had the best management in the business. Our management also handled Sammy Davis, Jr., Aretha Franklin, and Ray Charles.
50BOLD: What recording did you hate and why?
Marshall: The song that I hated went to number one, the biggest record we ever had and that was Oh, Girl.
50BOLD: Why didn't you like it?
Marshall: I thought it crossed way too over to pop. I played the harmonica on the recording. It was a crossover record and I thought we couldn't do any pop records. I thought we had to strictly be an R&B group but appearing on The Flip Wilson Show changed this perception.
50BOLD: Was appearing on The Flip Wilson Show your first national exposure?
Marshall: Yes! Once we hit that show and performed Oh, Girl, the recording shot up the charts to number one.
50BOLD: BMI ranked Oh Girl the number 36th song of the century. How impressive! And speaking of impressive, the Chi-Lites have traveled all over the world.
Marshall: Yes, we have a lot of wonderful memories. We've performed all over the world, throughout the U.S., the Philippines, France, Germany, Australia, Greenland, Guam and so on.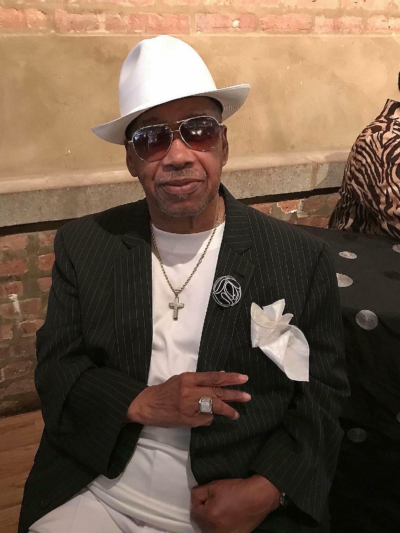 50BOLD: Mr. Thompson, what do you think of R&B music of today? Are you a fan?
Marshall: So many performers are sampling our music like Fantasia, Paul Wall, K. Michelle, and I like what they've done.
As long as these performers keep our lyrics right and respectful, they are going to have smashes. We have forty albums that musicians can dig into and sample.
50BOLD: Forty albums? Whoa! What are you singing about on your new song Low Key?
Marshall: Oh, I am singing about just keeping it low key.
50BOLD: How long did it take to produce Low Key?
Marshall: About four days.
50BOLD: I know you had a stroke in February 2014 and it occurred while on the Soul Train Cruise?
Marshall: Yes, it did.
50BOLD: Did you fall? What happened?
Marshall: I was sitting down, eating, and that was it – Bang!
50BOLD: You fell over?
Marshall: I just slumped in my chair.
50BOLD: Really.
Marshall: Yep.
50BOLD: How has recovery been since then?
Marshall: I had a great recovery. It's been over 5 years. Now, I'm on stage still doing my thing and receiving standing ovations.
50BOLD: And you wear some pretty fly hats on stage. You really know how to wear a hat!
Marshall: Yes, that's my style, hats!
50BOLD: So who puts together your wardrobe now?
Marshall: The same guy in Chicago who had always done my tailoring.
50BOLD: Was he doing it back in the day?
Marshall: I've never changed my tailor.
50BOLD: Oh stop, are you serious? (laughter)
Marshall: I never changed my tailor. They are kind of high in price now. (laughs)
50BOLD: Mr. Thompson are you married?
Marshall: Oh, yes. I've been married for nearly 19 years to Tara Thompson.
50BOLD: How did you meet your wife?
Marshall: We met during a rehearsal; she is a singer.
50BOLD: You probably laid it on her with your smooth talking self!  BTW, were you wearing a hat when you met her? (laughter)
Marshall: I always have a hat on. I wear a hat to bed. (laughter)
50BOLD: Does she sing with the new Chi-Lites now?
Marshall: Yes.
50BOLD: All of the time?
 Marshall: All the time.
50BOLD: Do you have any children?
Marshall: Yes, quite a few. I have 15 children, 36 grandchildren and 29 great grandchildren.
50BOLD: So your dynasty is set. Are you still based in Chicago?
 Marshall: It certainly is and yes, I am still based in Chicago.
50BOLD: When Marshall Thompson looks in the mirror what does he see?
 Marshall: When I look in the mirror, I see a good man.
50BOLD: How would you like to be remembered?
 Marshall: My legacy speaks for itself. Two number one hits, 29 Top Ten hits, and now the number 36th record of all time. My history has made itself. It is so hard to get a number one hit record.
50BOLD: Yes, you are blessed with staying power. If you could live your professional life over, what career pitfall would you have avoided?
Marshall: I would do the same things. Nothing would change. Every direction God has ever led me to take, I have followed.
50BOLD: Your voice is still so very strong. I interviewed Dionne Warwick and we talked about how the quality of Frank Sinatra's voice in his later years was nothing like it was earlier.
Marshall: You have to understand, I never drank, I never smoked, I never used dope. I never did anything but eat sweet potato pie and ice cream.
50BOLD: (laughs) Are you serious?
Marshall: That's the truth!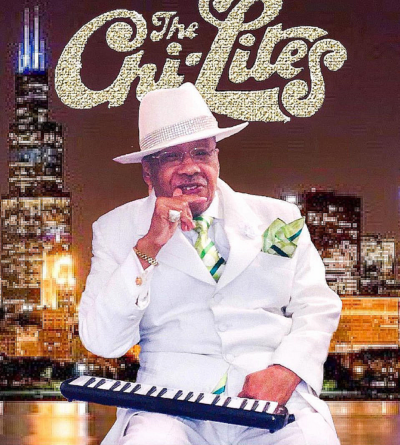 50BOLD: Your voice has certainly sustained the test of time.
 Marshall: When I had the stroke the doctors were trying to find out if I had taken any drugs or anything. Many entertainers go down that drug path. They said they couldn't find anything in me but sweets! (laughter)
50BOLD: When you had your stroke did you have to go through physical therapy?
Marshall: Oh, yes, I had about six weeks of physical therapy.
50BOLD: Were some parts of your body paralyzed?
Marshall: I'm still paralyzed on my left side.
50BOLD: And you have not let this stop you. I love your attitude! Some people in your situation would be feeling so depressed. You're like a light that shines and shines.
Marshall: No, no, I'm still here! No need to feel depressed! I love laughing and making people laugh! And I believe in staying positive, strong. I wrote a song called Hold Onto Your Dream. Dreams are the wings of the mind; you can make them happen only if you believe in yourself and I did.