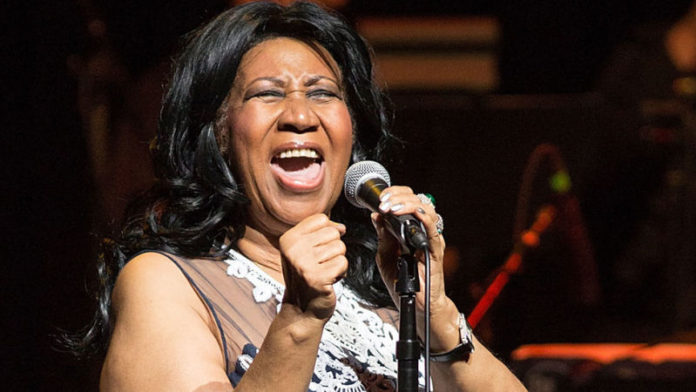 "The Queen of Soul," Aretha Franklin passed away on August 16 at age 76 from pancreatic cancer. The legendary performer whose musical career spanned over six decades had a phenomenal talent that was unmatched. Aretha had an iconic vocal instrument that caused chills and inspired awe whenever she'd perform a song. Besides her roof-lifting performances, Aretha was an icon for feminism and civil rights. As the most charted female in history with over 100 singles hitting the U.S. Billboard chart, Aretha was undoubtedly one of the most influential and bestselling musical artists of our time having sold more than 75 million records worldwide. Even though there have been countless articles written about Aretha, there might be a few things you did not know about the performer.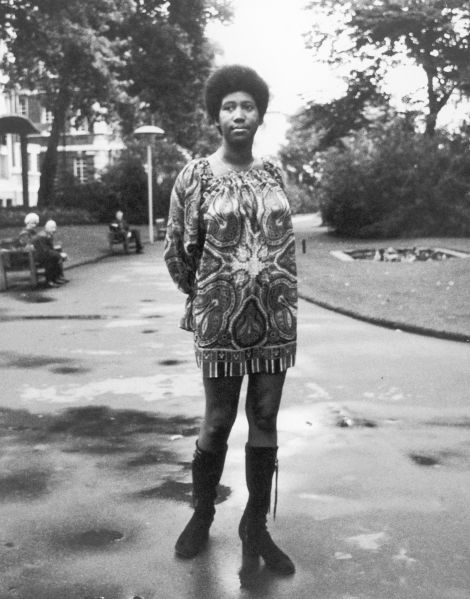 She was a musical prodigy. Aretha was born with a musical soul and learned to play the piano by ear as a very young child. She also began singing gospel professionally at age 12 was managed by her father, Clarence "C.L." Franklin. Aretha was only 15 when she signed her first recording contract and released her first album Songs of Faith with JVB Records. At age 16, Aretha went on tour with Dr. Martin Luther King, Jr. and when he was assassinated in 1968, she sang at his funeral.
Aretha began her secular music career in 1961 releasing the album Aretha: With the Ray Bryant Combo. The album featured her first single to chart the Billboard Hot 100, Won't be Long that also peaked at number 7 on the R&B chart.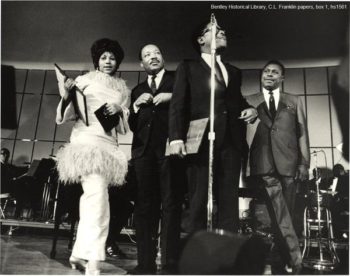 The songstress with the commanding vocal quality was dubbed the "Queen of Soul" in 1967 during a performance at a South side Chicago theater. After Aretha had performed her set at the theater, when radio DJ Pervis Spann took the stage to announce that she should be crowned the "Queen of Soul."
Aretha had a special place in her heart for Chicago.  She loved the Windy City's upscale Tiffany's and did most of her Christmas shopping in town.  Aretha also enjoyed spending a few moments of quiet time at the city's Buckingham Fountain to just contemplatively stare at the water.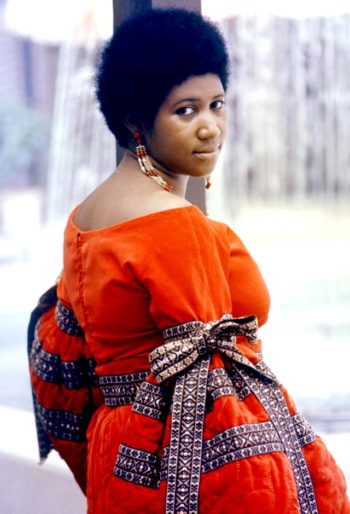 Aretha's iconic hit, Respect was more than just an ordinary song, it became a rallying cry for African Americans, gender equality and for anyone who felt they were being treated as less than.
The singer's life was no cakewalk. Aretha was relatable; she dealt with the life blows that so many of us experience. She lost her mother at a young age, gave birth at age 12 and had two children by age 18, battled alcoholism and smoking, suffered domestic abuse, experienced tumultuous love affairs that did not last, struggled with reported bouts of depression and experienced financial woes.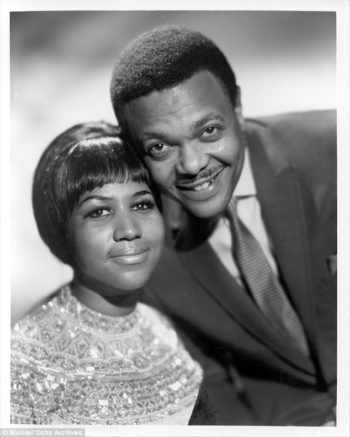 Clarence "C.L." Franklin was shot in 1979 after a shootout with burglars in his home. After one burglar shot Franklin, rupturing his femoral artery, Franklin went into a five-year coma and died in 1984.
In 1970, activist, scholar and communist, Angela Davis was being held in a New York prison for her connection to a California courtroom escape attempt that left four people dead following a police shoot-out. Davis, who was 26-years-old at the time was later found not guilty of all charges. Aretha told Jet Magazine in an interview that she was ready to post Davis' bond "whether it was $100,000 or $250,000."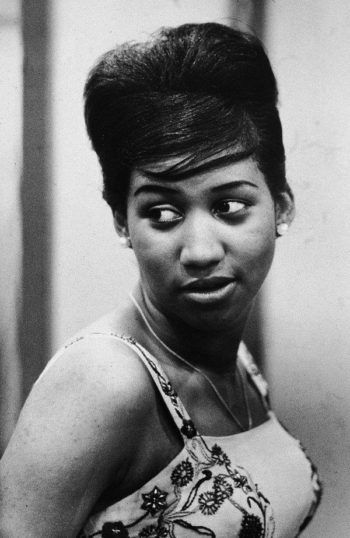 The singer went on to state…"Angela Davis must go free. Black people will be free. I've been locked up for disturbing the peace in Detroit and I know you got to disturb the peace when you can't get no peace. Jail is hell to be in. I'm going to see her free if there is any justice in our courts, not because I believe in communism, but because she's a Black woman and she wants freedom for Black people. I have the money; I got it from Black people—they've made me financially able to have it—and I want to use it in ways that will help our people."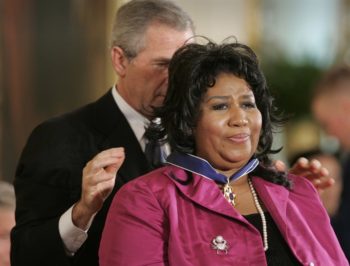 She has received more accolades than you could ever imagine. Aretha won 18 Grammy Awards and was nominated 44 times! She was awarded three American Music Awards and three NAACP Image and Vanguard Awards. She was nominated for a Critic's Choice Award, Golden Globe, and two MTV Video Music Awards. The fierce force of nature was also honored by the John F. Kennedy Center for the Performing Arts, received a National Medal of Arts and was the recipient of the Presidential Medal of Freedom in 2005 presented to her by President George W. Bush.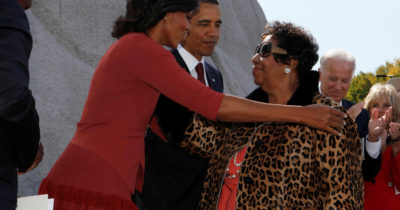 Aretha has been inducted into numerous Halls of Fame. Besides having a star on the Hollywood Walk of Fame, the soulful trailblazer was inducted into the Apollo Theater Legends Hall of Fame, the UK Music Hall of Fame and the GMA Gospel Music Hall of Fame. She also broke ground as the first woman to be inducted into the Rock and Roll Hall of Fame.
This is why we love her!