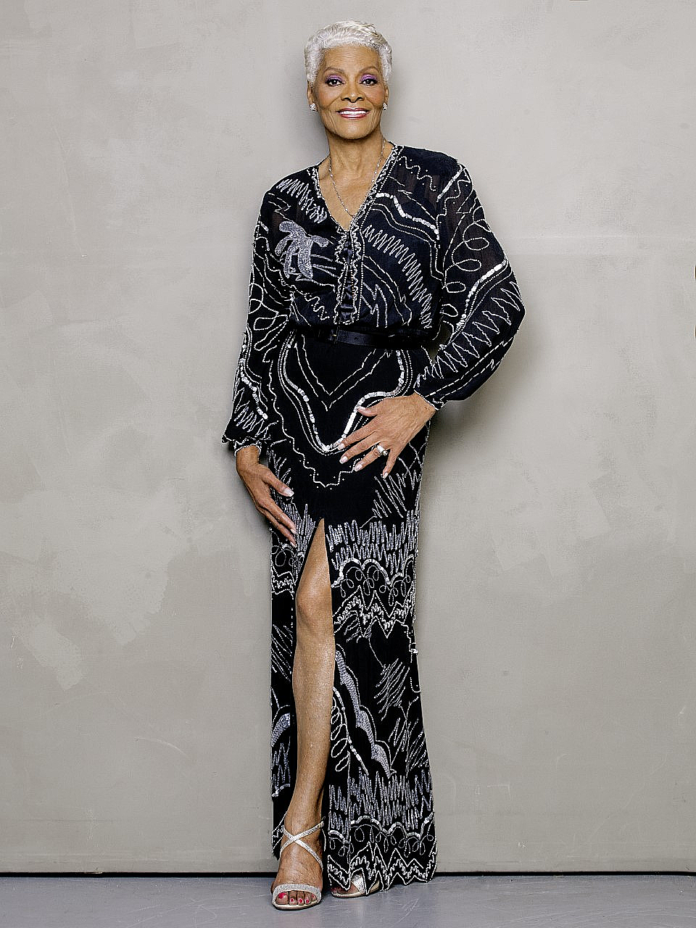 Dionne Warwick is a vocal virtuoso whose career longevity can be attributed to an unwavering path built on a body of music that one never tires of listening to. Dionne has a very tailored sound. The songstress has a voice that is airy with delicate jazz-like inflections that make us sway to tunes that puts us in a mellow mood. Many of the performer's classic cuts like Do You Know the Way to San Jose, Walk On By, What the World Needs Now Is Love, Message to Michael, I'll Never Love This Way Again, A House Is Not a Home, and Don't Make Me Over truly makes us want to find a hairbrush to sing into!
Dionne has had an over a six-decade career. She's charted 56 hits in the Billboard Top 100, won five Grammy Awards and has sold over 75 million singles and 25 million albums worldwide.
A New Jersey native, Marie Dionne Warrick, was born in East Orange and grew up in the gospel world. Dionne's dad, Mancel, promoted gospel groups, and mom Lee, managed the gospel group The Drinkard Singers. The quartet's original members comprised of Dionne's aunts and uncles included songstress Cissy Houston, Whitney's mom.
As a teenager, Dionne started a music trio, The Gospelaires, that included her sister Dee Dee. The group won an amateur contest at Harlem's famed Apollo Theater. They also sang background for recording artists like Dinah Washington, Chuck Jackson, and Solomon Burke.
Upon graduating high school in 1959, Dionne won a music scholarship to The Hartt School, a performing arts conservatory for music, dance, and theater that is now a part of the University of Hartford located in Connecticut. Dionne worked her way through college singing background for recording sessions in New York City and while doing so, she met composer/songwriter Burt Bacharach and lyricist Hal David who encouraged her to sing on their demos.
In 1962, Bacharach gave a demo to a record label owner who loved Dionne's voice. The exec immediately signed Dionne to her Scepter Records label, and the hit-making trio of Bacharach, David, and Warwick was born. The trio of stellar talents went on to make recording history.
In 1963, Dionne released her first single, Don't Make Me Over. The recording became a hit the following year on both the R&B and Pop charts. A typo on the recording spelled her actual last name Warrick as Warwick. Dionne interpreted surname error as a positive omen and thereby kept the spelling of Warwick. In 1964, the Bacharach/David team propelled Dionne's career, and she wound up with two Top 10 singles–Anyone Who Had a Heart and Walk On By–the latter being her first No. 1 R&B hit.
In 1968, Dionne continued on her meteoric rise to record hits such as Do You Know the Way to San Jose that earned her a Grammy Award first. The same year, Dionne made herstory as the first African American woman to perform for Britain's Queen Elizabeth.
In 1985, one of the biggest selling songs of her career was the Grammy Award-winning That's What Friends Are For, a collaboration with her dear friends Stevie Wonder, Gladys Knight, and Elton John.
The singer also brought her musical talent and compelling personality to TV. She has hosted such shows as Solid Gold, The Soul Train Awards, and even starred in her own talk/music show in 1990, Dionne and Friends. Dionne is also an author and wrote her autobiography, My Life, as I See It and even co-wrote a children's book, Say a Little Prayer.
This year Dionne recorded her 36th album, She's Back, which was produced by her son Damon Elliott known for his works with Destiny's Child, Pink, and Christina Aguilera.
Dionne has also gifted us this holiday season with the release of her latest CD, Dionne Warwick & The Voices of Christmas. The album features duets with such artists as Johnny Mathis, Dianna Reeves, and The Oak Ridge Boys.
Dionne has had a banner year of achievements from earning the Lifetime Achievement Grammy Award to having a Top 3 album with She's Back. Currently, she has a residency at Cleopatra's Barge at Caesars Palace in Las Vegas until March of next year.
Building a lasting international music career on her own terms, Dionne is an artist who has managed her life Dionne's way. She is a woman who knows her own mind and makes no excuses for it. For example, when Dionne appeared on Celebrity Apprentice in 2011, she will forever be remembered for implicating herself in that now-famous boardroom scene with Trump and the other celebrity participants. Dionne actually offered Trump her own verbal pink slip. Trump, who was slightly taken aback, responded, "You can't fire yourself." The soon-to-be eliminated legend curtly responded, "Yes, I can. I just did."
Tune into a recent chat with the iconic Dionne Warwick and 50BOLD as she shared her thoughts and reasons for her staying power.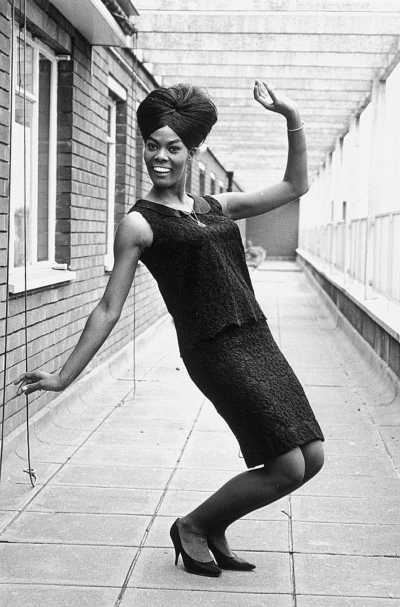 50BOLD: Was Dionne Warwick always destined to sing, or were you encouraged to go in this direction? And what was your childhood like?
Dionne: I guess I was destined to sing. I come from a singing family, and the apple did not fall far from the tree.
50BOLD: Did you have a good childhood?
Dionne: Absolutely! I had wonderful parents, a brother and a sister. I loved them all and they loved me in return. I also had a host of cousins, aunts and uncles; I come from a wonderful family!
50BOLD: I know you began singing gospel, what made you turn the corner to take your musical path in another direction?
Dionne: I didn't make that decision myself. I was singing background mostly and making demonstration (demos) records during my college years. I was fortunate enough to meet two men named Burt Bacharach and Hal David. I performed most of their music in the form of demonstration (demo) records that also helped put me through school. Florence Greenberg, who owned Scepter Records, didn't want the song, she wanted a voice, and that was me. And the rest is history.
50BOLD: So, Bacharach and David really liked your sound.
Dionne: Yes, they encouraged me to do more demonstration records involving their partnership and one thing led to another.
50BOLD: Now, one of my favorite songs, I Say a Little Prayer. That became your fourth top hit in 1967, and it earned you a Grammy nomination. Is it true that you didn't like the song at first? (laughs) You thought the song was dumb, right?
Dionne: No, I disliked Do You Know the Way to San Jose. I usually didn't sing songs with "whoa, whoa" in it. I didn't want to sing it. It was one of those songs that Hal felt strongly about being very close to San Jose. I really felt the recording was someone else's song. I recorded songs like Walk On By about the heart, and then Hal created a song with "whoa, whoa" in it! I recorded the song because of my love for Hal, who was such a wonderful man. I miss him terribly…. And, as it turned out, the song gave me my first Grammy.
50BOLD: You musically collaborated with so many luminaries like Johnny Mathis, Gladys Knight, The Spinners, Kashif, Luther Vandross, Jeffrey Osborne, and the list goes on and on. Do you have a favorite artist whom you've worked with?
Dionne: No. They were all of my favorites, and we were all friends.
50BOLD: Who haven't you worked with but would like to do so?
Dionne: I am going to get this done before it is all over! Earth, Wind and Fire is my favorite group of all times, and I would like to work with them!
50BOLD: I love them as well!
Dionne: We always say that we've got to get into the studio, you know, it all just comes down to scheduling.
50BOLD: I would love to hear that collaboration! Shifting gears, I watched when you appeared on Celebrity Apprentice back in 2011. What was that experience like and what are your thoughts on working with Trump?
Dionne: I don't think anybody worked with him. (laughs)
50BOLD: (laughs) Too funny!
Dionne: I appeared on the show because I was free at the time. But as the weeks went by, I asked myself, 'What are you doing here? This is not my thing at all!' So I ended up firing myself!
50BOLD: Yes, you did fire yourself!
Dionne: Yes, I fired myself! Trump was having a fit behind the desk. He said, "You can't fire yourself." And I responded, 'Yes, I can, and I just did!' (laughs)
50BOLD: (laughs) You did not mince words! Did you have to return to the show because the fired participants must reappear near the end to help with the remaining tasks?
Dionne: No.
50BOLD: Oh, yes, you were done!
Dionne: Absolutely! There was just too much rhetoric going on. The process was not like what I thought it would be. I was not going to ruin my 50-year career for no reason!
50BOLD: I got you! Now, do you have anything to say about Trump now, or you would rather not?
Dionne: (laughs) What can I say?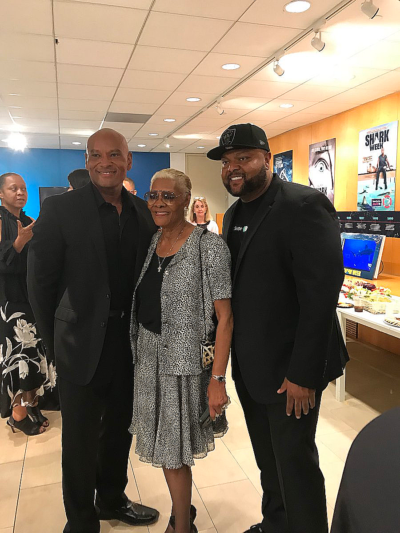 50BOLD: Now, your sons David and Damon, I know they are singers/songwriters/music producers; what would they say about working with mom? Is it difficult, or a piece of cake to work with you?
Dionne: It's easy. First of all, they are my loves. They both honed their crafts very, very well, and so it's easy to work with them.
50BOLD: Oh, that's great! I remember when you married your husband, actor Bill Elliott. He was quite handsome, and you married him twice, right?
Dionne: Yeah, can't do with and can't do without. (laughs)
50BOLD: (laughs) That's funny! Now, which of your songs would you choose as the soundtrack of your life?
Dionne: Wow, I don't know. I have so many truly incredible songs. It would depend on what I was doing at a particular point in time but each one of my songs could be a soundtrack for my life.
50BOLD: Your body of work has so many songs that are literally emotional power kegs, can you name a song that takes you to a happy place, and one that makes tears stream down your face?
Dionne: Wow! There are so many songs that I have been fortunate enough to record and perform. I don't have a favorite song. I'm like everybody else. Sometimes I get up on the wrong side of the bed, and a song will stimulate and bring me out of the melancholy.
50BOLD: I know you have a Las Vegas residency at Cleopatra Barge at Caesar's Palace that is running from now to March 1. Are you sampling from one of your recent albums She's Back that was produced by your son Damon?
Dionne: Yes. And while I'm here, I will sing cuts from my recently released Christmas album as well.
50BOLD: Your Christmas CD, Dionne Warwick & the Voices of Christmas was executive produced by your son Damon. You also collaborated with such phenomenal talents as Johnny Mathis, Michael McDonald, Andra Day and Boys II Men's member Wanya Morris. Wow!
Dionne: Yes, it was wonderful collaborating with such talents. Absolutely thrilling! I had the best time.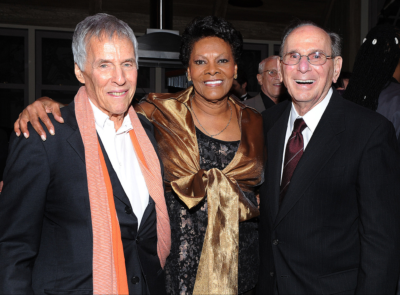 50BOLD: Were the artists actually present when you recorded the duets?
Dionne: Yes, the artist should be present when a duet is performed.
50BOLD: I remember when Frank Sinatra recorded his series of duets CDs, the singers weren't present.
Dionne: Well, that was Frank's MO. He felt he had to do, what he had to do and then, get on out of there! I feel very, very privileged to be able to say that I am one of the few people Frank Sinatra actually sang a duet with in person, live.
50BOLD: Really?
Dionne: Frank and I sang together on my TV show Solid Gold.
50BOLD: Oh, do you remember which song you sang together?
Dionne: You and Me (We Wanted It All)
50BOLD: Yes, I love both you and Sinatra. Regarding your Christmas album, I read how you and country singer John Rich, whom you met while on your Celebrity Apprentice stint, collaborated musically. You met John when you were contestants on Celebrity Apprentice. For your Christmas album, John brought in The Oak Ridge Boys and a few other Nashville artists to record with you.
Dionne: Yes, he did.
50BOLD: It must have been quite an interesting experience working with country singers because you have not gone this route musically.
Dionne: I have not sung what is considered to be country music. But I don't categorize music. Music is just music, the same eight notes.
50BOLD: I like what you've just stated about music. Your body of work just brings back such joyful memories for me: Anyone Who Had a Heart, Message to Michael, Promises, Promises; A House is Not a Home, The Look of Love, Alfie, I Say a Little Prayer, This Girl's in Love with You, I'll Never Fall in Love Again….Wow, your body of work is just absolutely incredible!
Dionne: Yes, I've been a very, very blessed lady. That's all I can say.
50BOLD: Will Ms. Dionne Warwick ever put down the mic? Hmmm, I don't think so!
Dionne: Oh, yes, she will! I will put down the mic when singing becomes a job, I don't want to work, the pleasure is gone, and when vocally, I'm not able to do the very best I can.
50BOLD: Now, you're blessed, but speaking of Frank Sinatra when he reached a certain age, his voice was gone.
Dionne: And you know, Frank's lifestyle had a lot to do with it.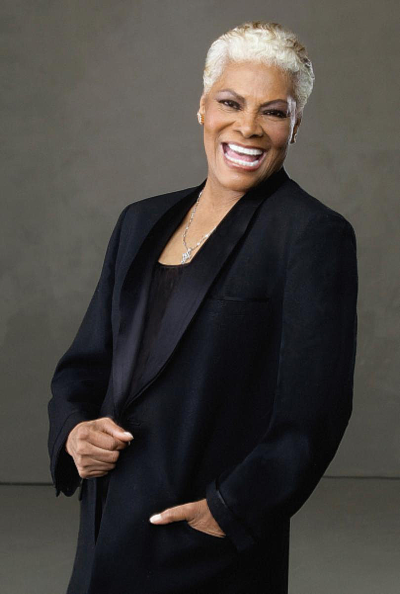 50BOLD: You look so good and manage to stay in shape, do you watch what you eat and exercise?
Dionne: I eat everything that I want to eat. I do all the things I'm not supposed to do. I drink tons of coffee. I'm a smoker. I smoke cigarettes. But I do know my limitations.
50BOLD: I like that! Now, if the clocks were turned back, what advice would a younger Dionne Warwick give to a more seasoned Dionne Warwick about getting into a musical career?
Dionne: I went to college because I wanted to teach. I have a lot to offer our youngsters about music. That's why I attended The Hartt School in Hartford, Connecticut.
50BOLD: Did you finish there?
Dionne: Yes.
50BOLD: What one motto do you live by?
Dionne: If you can think it. You can do it!
50BOLD: Yes! You appear to stay positive.
Dionne: Absolutely!
50BOLD: What do you treasure most?
Dionne: I treasure my children and my grandbabies.
50BOLD: How many grandkids do you have?
Dionne: I have seven grandbabies, five girls and two boys. They range in age from 6 to 26.
50BOLD: You are truly blessed; Thanksgiving must be really nice.
Dionne: I enjoy all of the holidays with my family, Thanksgiving, Christmas, all of them. Every day is very special to me.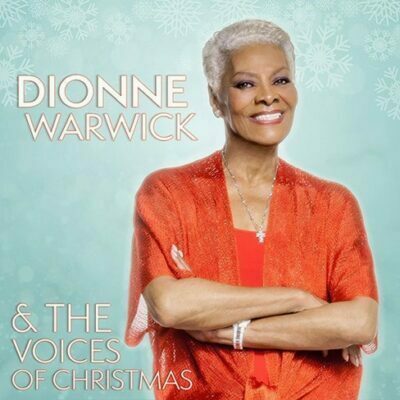 50BOLD: Getting back to Dionne Warwick and the Voices of Christmas, will you be promoting it?
Dionne: Yes, I will be. I will be on the road in December, promoting the CD and doing Christmas shows. I'm thrilled about this CD, I really am.
50BOLD: Are all of the songs on the CD duets?
Dionne: No, not all of the songs on the CD are duets. I sing Silent Night and The First Noel solo.
50BOLD: I can't wait to listen to the album. How long did it take to complete the album because you performed duets in person with so many singers?
Dionne: I actually think the CD is blessed because everything with the duet partners fell into place. They all just happened to be in town at the time we needed them to record the CD. So, this latest work was supposed to happen.
50BOLD: It sounds like you have a masterpiece on your hands.
Dionne: I think so. I really do!
50BOLD: Growing up, which singers did you admire?
Dionne: I admired my musical family, first of all, my aunts, uncles, mom, and dad.
50BOLD: Ms. Warwick, how would you like to be remembered?
Dionne: Wow! I don't give that much thought (laughs). Anyone who knows me knows that I am, who I am, at all times. I can't be anyone else. And I think my musical legacy speaks for itself.