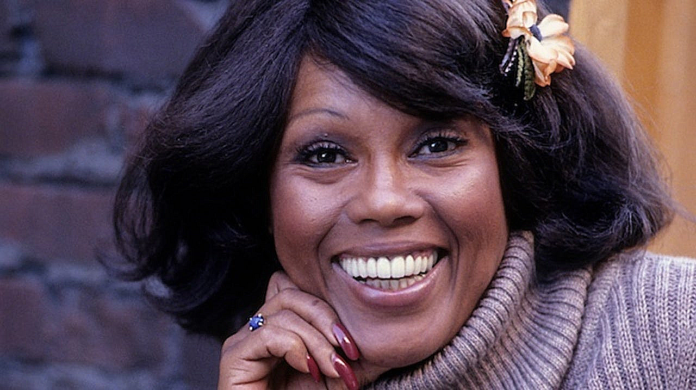 In 1974, America was introduced to television's "first series about a real ghetto family," Good Times. The series told the story of the proud, morally correct, close-knit Evans family (Esther Rolle, John Amos, Jimmie Walker, BernNadette Stanis, and Ralph Carter), as they endured Chicago's inner-city life in a low-income housing project. The show peppered serious political and social issues with comedy and within the confines of a half-hour. Every single episode illustrated how a family managed to survive poverty, layoffs, rip-offs, and every punch to the gut life threw their way.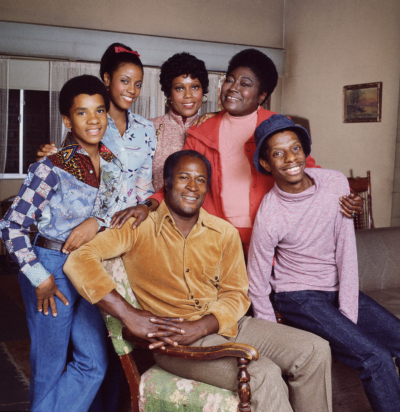 Good Times, which ran for six seasons, was a hit for CBS. There was one non-Evans, sassy cast member, Willona Woods played by actress Ja'Net DuBois, who succeeded in also stealing our hearts. The vivacious and chatty neighbor was always dropping by to spill some tea with her bestie Florida Evans (Esther Rolle). The stylish and very single boutique salesperson would sashay into the Evan's home, dressed to the nines from head to toe. We loved watching Willona walk her walk, and talk her talk every week.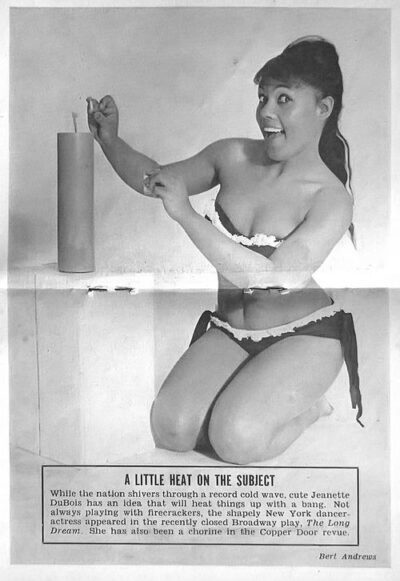 A little known trivia fact, Ja'Net appeared in Jet Magazine as its Centerfold of the Week on March 24, 1960. 
Sadly, on February 17, 2020, the world was shocked to learn of Ja'Net's sudden passing. She reportedly died in her sleep at her Glendale, California home; she was 87 years old. A death certificate, however, released earlier this month states that the actress died of cardiac arrest. To her family's surprise, the autopsy revealed she suffered from peripheral vascular disease and chronic kidney disease for years. Hypertension was also confirmed to be a contributing factor to her death.
We remember this television, and film legend, who reminded us of that favorite auntie, you know, the one who brings the funny and the fire to every gathering.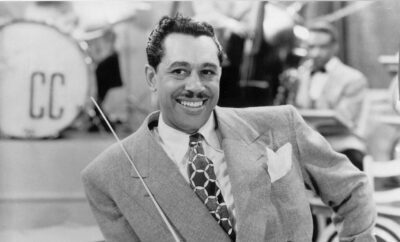 Jeanette DuBois was born in Philadelphia but raised in Amityville, New York. There are some discrepancies about Ja'Net's age, and many news outlets listed her as age 74 at the time of her passing. We, however, unearthed a legal government document signed by Ja'Net back in 1959 that lists her birthday as August 5, 1932. Another shocking revelation that also came to light as per the performer's death certificate was the true nature of Ja'Net's parentage. The document claims that the legendary musician Cab Calloway was in fact her father. Gordon DuBois is listed as Ja'Net's biological father in every biographical source.
According to the Calloway estate who has responded to the claim, "While we have a great appreciation for Ja'Net DuBois' long and successful career, the Calloway Estate has nothing to add to this single document that has numerous mistakes and no verification." The estate also added they would be open to talking to the DuBois family if they could provide "compelling facts" to substantiate their claim of parentage.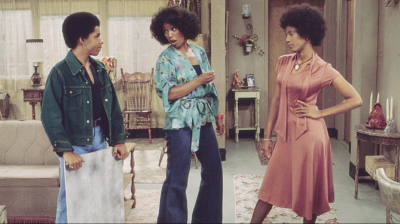 Ja'Net married Sajit Krishna Gupta in 1950, but they later parted. The union produced four children Provat Gupta, Ranji Gupta, Kesha Gupta-Fields, and Raj Kristo Gupta who died in 1986 after a bout with cancer. As far as Ja'Net's love life, it is rumored that she was romantically involved with the powerful dramatic actor Brock Peters who would later gain fame for his role as Tom Morgan in the 1962 film To Kill a Mockingbird.
The witty performer began her acting career in 1963 on Broadway in a play called Golden Boy with Sammy Davis, Jr. and Louis Gossett.  Ja'Net also had a role in Lorraine Hansberry's Broadway production of A Raisin in the Sun. The aspiring actress took her talents from the stage to the small screen where she appeared on the soap opera Love of Life, where she played Loretta Allen from 1970 until 1972.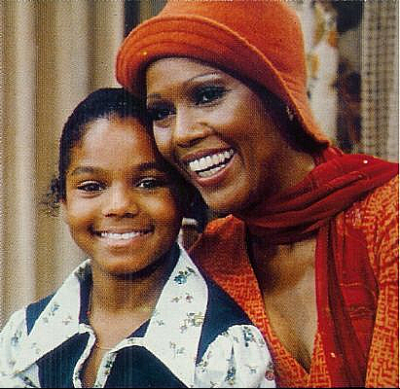 Appearing in the 1970 film, Diary of a Mad Housewife was Ja'Net's motion picture debut.  The role that would ultimately change the course of her career was when she appeared in the Lanford Wilson play, The Hot L Baltimore in Los Angeles. Famed TV producer Norman Lear was in the audience when he zeroed in on Ja'Net. He would later cast her as the Willona Woods character on his then-upcoming sitcom Good Times.
Ja'Net remained with the sitcom until the very end, even after two of the show's stars, Esther and John, left.  Besides acting, Ja'Net had some other talents. She co-wrote and sang the catchy theme song, Movin' On Up, for The Jeffersons sitcom, a tune that remained with the show for its eleven season run. The song has remained a favorite for decades.
After Good Times ended, Ja'Net would guest star on such hit TV shows as The Love Boat, The Facts of Life, A Different World, Kojack, and The Wayans Bros. The performer's film acting credits include Basic Instinct, Next Friday, I'm Gonna Git You Sucka, and Charlie's Angels: Full Throttle. Ja'Net was also the recipient of two Emmy Awards in 1999 and 2001 for her voiceover as Mrs. Avery on Eddie Murphy's animated Black sitcom, The PJs. She would also go on to appear in R&B songstress Janet Jackson's Control video in 1987, where she once again played her mother. Jackson portrayed the character, Penny Gordon, on Good Times. She was abused by her mother, and Willona winds up adopting her.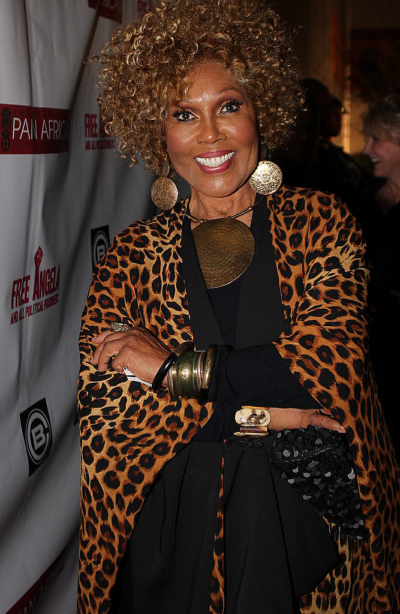 As late as December of last year, Ja'Net appeared with the rest of the remaining Good Times cast members at a live reboot of the show. The role of Willona Woods was played by comedic actress Tiffany Haddish. Ja'Net's last appearance with her former castmates would be on February 1, of this year at the Los Angeles Marriott for a meet and greet with her beloved fans.
After her passing many tributes were posted in her honor, the one resonates the most would be a social media tribute posted by Ja'Net's TV daughter Janet Jackson:
"I am so very saddened to hear my longtime friend Ja'Net DuBois has passed away," Jackson wrote alongside a carousel of pictures of herself with the late star. "I saw first hand how she broke stereotypes and changed the landscape for Black women in entertainment. I'm grateful in recent years, I had a chance to see her and create more lasting memories. I pray for comfort for all her family and friends. Thank you Ja'Net, I'll miss you."
Willona Woods, we too will miss you…rest in power!