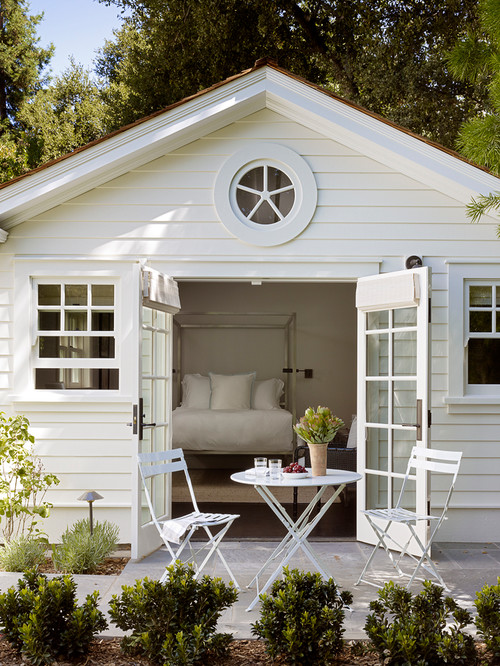 If your home is short on space, why not turn an outdoor shed into a private guest or escape domain? It seems to be a growing trend; folks are repurposing utility sheds to create outdoor spaces that feel relaxed and cozy. Converting these sheds into tricked-out spaces to play, entertain, and work in — complete with drywall, paint, furnishings, and even utilities can provide a perfect getaway for friends and family right in your backyard.
Permits: Before you take on the project of repurposing a shed, make sure to check with your city or town for the right permits you'll need in order to proceed with your plan. Your local government office will advise you on the right permits you'll need to create your onsite oasis and what requirements need to be met. Zillow offers great insight and references for legal considerations and other implications for an accessory dwelling unit (ADU).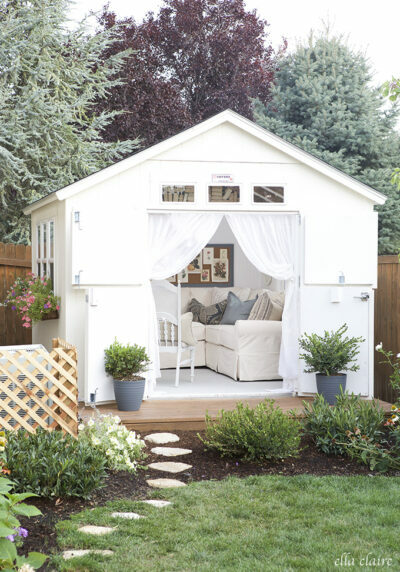 Electricity: You'll need to install electrical features in your outdoor space.  According to experts, wiring a livable shed is not as difficult as you may think. You just need some pre-planning, a little know-how, and a weekend or two of your time.  Check out how to run power to the outdoors. But if teaching yourself wiring know-how intimidates you, you have a couple of options. You could hire a licensed electrician. Or, you could purchase a shed with the wiring already installed.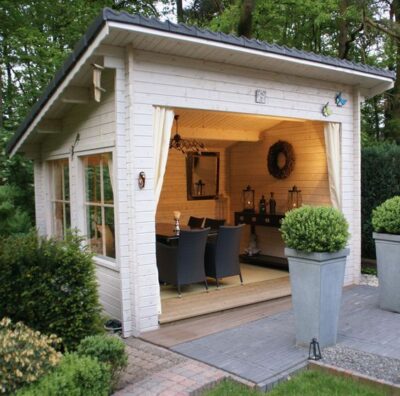 Plumbing: If you'd prefer not to have your guests running back and forth, to and from your bathroom, then you'll need to install plumbing in the livable shed. However, this presents a much greater task. Installing plumbing may affect permits, renovation prices, and take up significant space in your shed. According to Houselogic, be sure to fully equip your building for its immediate use and, at the very least, rough-in possible amenities for the future. While it's a great additive, understand the implications of indoor plumbing before deciding to include it in your livable shed.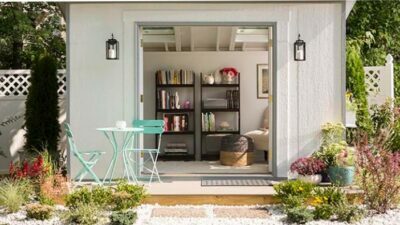 Value: Will these vamped-up outbuildings add value to your property? A shed's resale value is limited, in part, because they are considered "outbuildings" or "accessory structures." According to the American National Standards Institute's appraising standards, used in most parts of the country, these detached spaces — and even beautifully appointed guest houses — are not calculated into a home's "general floor area" of finished square footage. However, realtor Diane Taillon in Ephraim, Wis., believes a livable shed can increase a home's desirability — if framed as the spectacular boon it is. "It definitely, in my opinion, helps sell homes. It's an amenity that is so attractive," she says.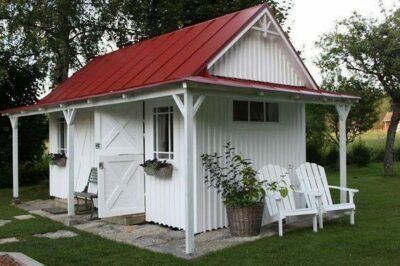 Climate suitability: If you live in a cold climate, you will need a pitched roof, insulation, a heating source, and double-pane windows to keep from getting frostbite.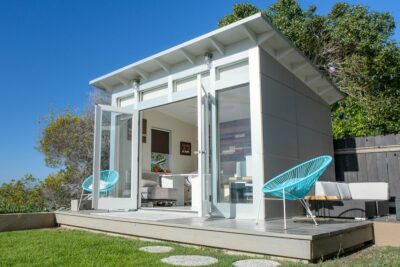 Costs: The national average cost to build a new livable shed on your property can range from $17 to $24 per square foot for new shed construction, or from $1,500 to $15,000 for a completed project. Costs can vary based on whether you get original construction or purchase a prefab kit and hire a pro to build it for you. The livable shed costs are usually driven up when you add plumbing, drywall, insulation, foundation and flooring, permits, and electricity. If you decide to take on a livable shed project yourself, you will wind up saving quite a bit of money.