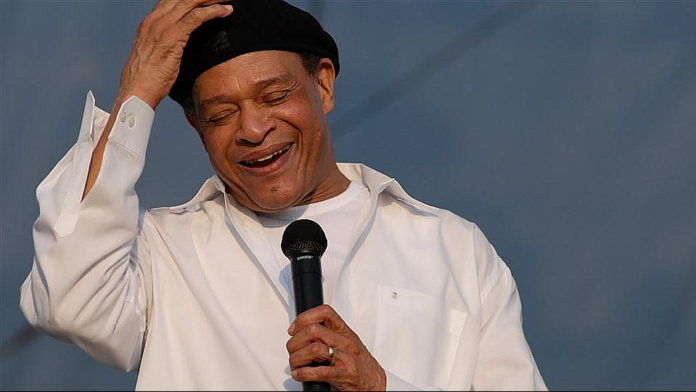 The year was 1976. I remember watching guest host Wolfman Jack on the late-night musical variety show, The Midnight Special. Jack introduced a singer who took on the task of performing his rendition of the Elton John hit, Your Song. I vividly remember being captivated by the performer's mellifluous voice whose elongated fingers air-played instruments as he sang. He was his tall, lean and moved ever so sensuously; the man exuded an ultra cool self-confidence. My 16-year-old brain at the time was trying to decide whether the performer's style was reminiscent of jazz, pop, or some refreshing form of R&B. The singer, was none other than Al Jarreau. After experiencing the man's acrobatic musical vocalese, I was instantly hooked. Suffice it to say, listening to Al do his thing, marked the beginning of my love affair with this melodic magician.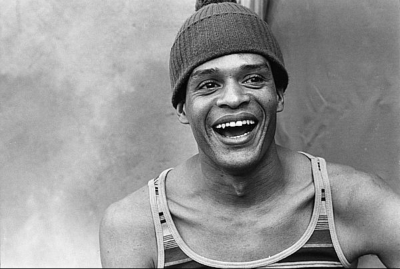 Al was born Alwin Lopez Jarreau on March 12, 1940, in Milwaukee, Wisconsin; he was the fifth of six siblings. Music ran through Al's bloodline; both his parents sang, and his mother also played piano for the church choir. At age 4, Al was already a church choir member.
On the academic front, Al valued education. He earned a bachelor's degree in psychology from Ripon College not far from his hometown. Al then secured a master's degree in vocational rehabilitation from the University of Iowa. Armed with two degrees and ready to make his mark in the world, Al moved to San Francisco and there, he found work as a rehabilitation counselor for people with disabilities.
It was now the late 60s, Al managed to hold down his day job, and at night worked at various clubs that included regular gigs with a trio led by keyboardist, composer extraordinaire, and longtime friend, George Duke. Al soon realized that music was what he wanted to focus on, so he left his job as a counselor to pursue a musical career path.
Al quickly made a name for himself and even branched out to New York City. He had caught the entertainment industry's attention by this time and wound up on popular television shows that were hosted by the likes of such stellars as Johnny Carson, Merv Griffin, and Dinah Shore. Al also became a regular at the famed L.A. comedy venue, The Improv, where he teamed up with guitarist Julio Martinez. The duo would perform at the club between acts for such acclaimed comedians as John Belushi, David Brenner, and Jimmy Walker.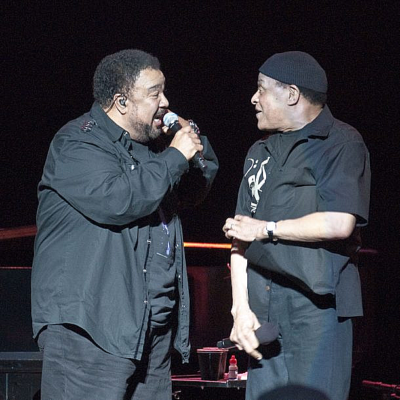 In 1968, Al actually recorded his first album, 1965, under the Bainbridge label, but it got shelved. The album was later released in 1982 after Al tried unsuccessfully to stop it from coming out; some critics consider the work to be one of his greatest.
In 1975, after Al had finished a club gig, he was approached by a Warner Bros. Records  talent scout and signed with the company thereafter. Al's 1975 debut album, We Got By, received critical acclaim across the globe. Critics compared the young singer to the likes of Billy Eckstein and Johnny Mathis. The album won the prestigious Echo Award, the German version of the Grammy.
In 1976, Al's follow-up album, Glow, where he incorporated a little pop in addition to jazz, was released and reached the Top 50 on the U.S. album charts. In 1978, Look to the Rainbow: Live in Europe hit the shelves, and on this work, Al tackled a mix of cover songs as well as his own emotive originals. The double album earned the vocalist his first Grammy Award for Best Jazz Vocal Performance. He began to tour relentlessly worldwide and acquired the nickname "the Acrobat of Scat."
Al's fourth album, All Fly Home, was released in 1978 to even more accolades and a second Grammy for Best Jazz Vocalist. It was followed by really innovative pieces like the 1980s This Time, and the million-seller, Breakin' Away that gifted him with two more Grammy's and the mega-hit R&B single, We're In This Love Together. Al was one of the rare artists to have won Grammy's in the three categories of Jazz, Pop, and R&B.
In 1986, Al continued to top stateside charts in 1987 and even became a weekly welcomed guest in America's living rooms. He, along with iconic producer Nile Rogers, wrote the Grammy-nominated theme song for the hit television series Moonlighting starring Bruce Willis and Cybill Shepherd.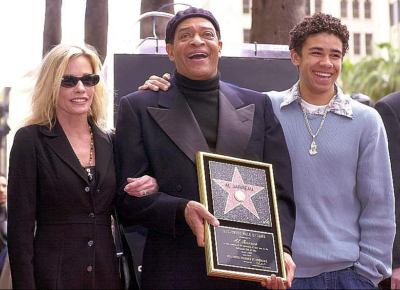 Al signed with Verve Records in 1998 he and record producer Paul Brown went to work with blinders on and together, they created magic–2000's Tomorrow Today, and 2002's All I Got. In 2004, Al paired up with record exec extraordinaire, Tommy LiPuma for Accentuate the Positive. Next, Al recorded, Givin' It Up, with George Benson which was released in 2006; it was nominated for three Grammy Awards — each one for a different song.
The seven Grammy Award winner's stellar career was not without criticism. The vocalist whose native and nimble bending, twisting and scatting vocals that did crossover into commercial pop, and R&B, prompted harsh criticism from the jazz police who deemed him not to be a true jazz singer, a sell-out, a maker of pop mush.
As one of the hardest working vocalists in show biz, Al became a frequent live performer into his seventies. He was hospitalized in 2010 and forced to cancel concert dates but resumed touring upon leaving the hospital. In February 2017, an announcement was posted on Al's website stating that the singer had been hospitalized for exhaustion in Los Angeles, that he was canceling upcoming scheduled tour dates, and in fact, that he would be retiring entirely from touring in the future.
Al died the morning of February 12 at age 76, just hours before the 59th Annual Grammy Awards ceremony was to begin. The cause of death was respiratory failure. Al was survived by his wife former actress Susan Player and son Ryan.
Al Jarreau, thank you for the distinctive vocal talents you gifted to this world!