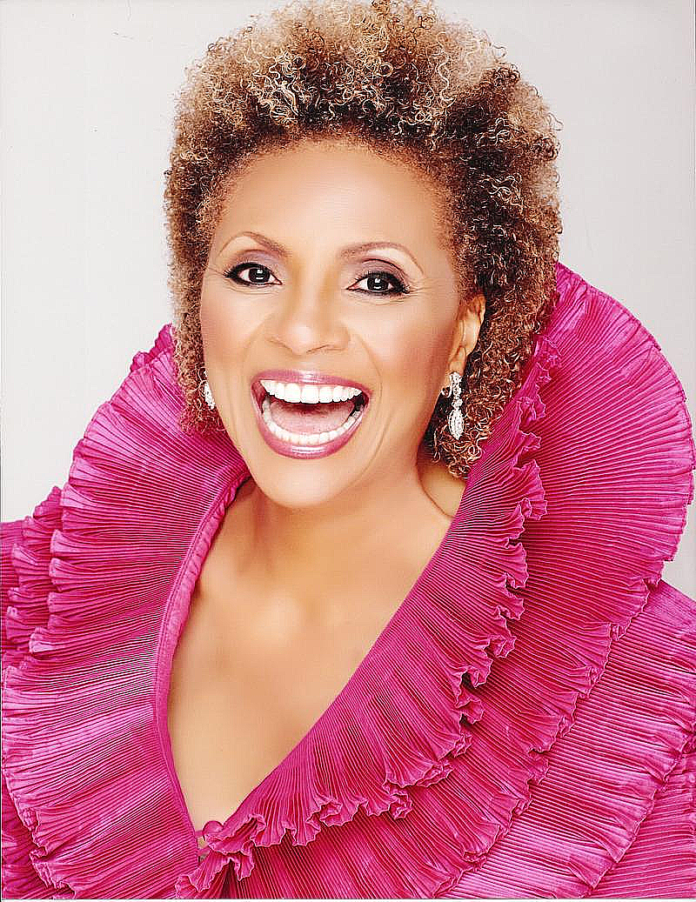 Even after entertaining us for over 50 years, Leslie Uggams will forever be remembered for her dramatic role as Kizzy in the historical TV dramatization, Roots: The Saga of an American Family. The 70s series was unique in that it retold in historical exactitude, what the institution of slavery did to one family that endured and survived it. Thirty million Americans watched this country's greatest disgrace play out over eight days, and Leslie, who gained worldwide recognition for her poignant portrayal, will forever be a part of this historical phenomenon. The role earned Leslie a Golden Globe Award and Emmy Award nominations.
The talented and strikingly beautiful actress/singer has had an enviable career. She actually got her start at the age of 6 when she appeared on the famed Apollo Theater stage as an opening act, wowing audiences each week with her melodic vocals. At age 9, the Harlem born performer auditioned for the TV comedy series, Beulah, starring Ethel Waters and landed the role as her niece. When she turned sweet 16, Leslie was discovered by famed music producer/conductor and Maestro of Singalong, Mitch Miller. She then earned a highly coveted spot as a regular on Mitch's mega-hit show, Sing Along with Mitch, and was the only African American to be featured.
After appearing on a laundry list of TV programs, Leslie finally landed her own variety show in 1969, The Leslie Uggams Show. Having her very own weekly show was a major coup for a Black woman in the 60s. She then went on to do episodic TV, and in 1979, Leslie starred in the memorable miniseries, Backstairs at the White House.  Leslie's role as Lillian Rogers Parks, a White House domestic, earned her yet another Emmy Award nomination for Best Actress.
Broadway beckoned in 1967, and Leslie answered, appearing in the memorable show, Hallelujah, Baby! that resulted in her first Tony Award win for Best Actress in a musical. Several shows later, in 2001, Leslie received a Tony Award nomination for Best Actress in a Play for her starring role in August Wilson's King Hedley II.
Leslie has a number of noteworthy screen credits, Black Girl ('72), Sugar Hill ('94), and who can forget her portrayal of Blind Al in the film Deadpool ('06). Leslie was so convincing in her character role that many fans thought she was actually blind.
As a songstress, Leslie has recorded ten solo albums to date. She has shared the stage with such diverse and esteemed recording artists as Sammy Davis, Jr., Frank Sinatra, Ella Fitzgerald and Dinah Washington, just to name a few.
But wait, Leslie's fan base does not end with just the 50-plus set. Appearances on more recent highly-rated TV shows such as The Good Wife, Nurse Jackie, and of course, Empire has garnered her a much younger fan base. In her role as Leah Walker on Empire, she so convincingly played the bipolar mother of Terrence Howard's character, Lucious Lyon.
The versatile star has truly lived her bucket list—records, stage, the big and little screen, and even cabaret. Now, the seemingly ageless Leslie Uggams, reflects about her past, and celebrates her here and now with 50BOLD.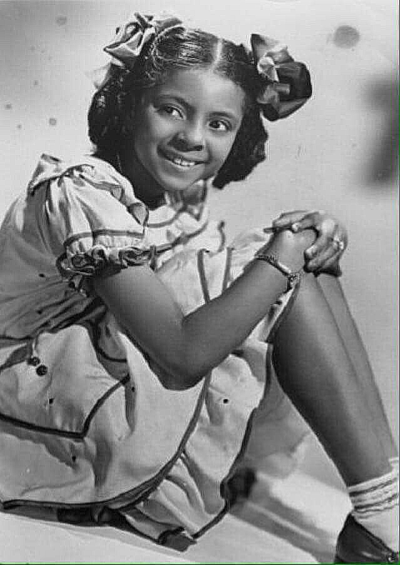 50BOLD: You've had an amazingly exciting career. According to my notes you began working in show business as a very young child around age 6. Was show business a natural calling for you; something you knew you wanted to do?
Leslie: Well, I was a ham at a very young age. My mother said I was singing at around age 3. At the time I was growing up, there were a lot of kid shows. Television was new. And so somehow, as a very young child, I wound up getting this acting part with Ethel Waters. Acting wasn't a chore and of course, Ms. Waters made it even more special because she was a wonderful lady to my mother and I. So, I've always liked performing.
50BOLD: You appeared in the iconic Black TV film, Sugar Hill starring Wesley Snipes and I remember your role as Doris Holly. What was it like working with Wesley?
Leslie: I loved working with Wesley! And in fact, Wesley was responsible for telling me about a college that my son wound up going to, so he was just wonderful.
50BOLD: Now you've graced, of course, the Broadway stage, you've done films and episodic TV. But you also have a historical achievement as one of the few Black women to have hosted your own weekly network variety show back in 1969. What was the experience like?
Leslie: Well, my mother use to say to me, 'You look around one corner and it comes around the other!' And this is how my variety show came about because I had a thing with CBS to develop a situation comedy kind of show. And I was talking to different people about doing something for me. And then one night, my agency reps announced, 'You have a TV show!' And I'm thinking what does this mean? And the reps said, 'You're going to replace The Smothers Brothers Comedy Hour.'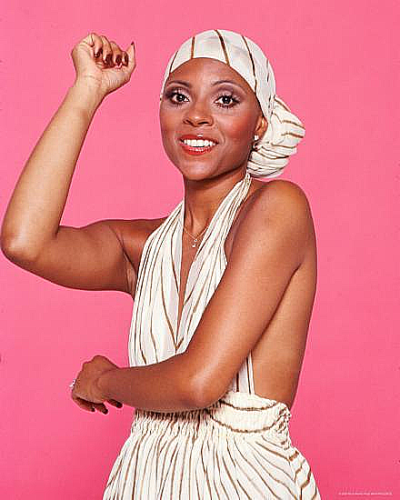 50BOLD: WOW!
Leslie: And of course, I was kind of shocked and kind of happy at the same time. The Smothers Brothers Comedy Hour was a huge hit at the time, but they also talked about political things.
50BOLD: Those brothers did get very political on the show.
Leslie: And the Smothers Brothers also had guests in their show who were controversial and so finally CBS, the network that the show was on, decided they had had enough. And so I was The Smothers Brothers Comedy Hour replacement. And looking back, I thought, 'Oh yeah, put a Black woman on as a replacement and then no one can really criticize the move,' you know.
50BOLD: The year 1969 was really a turbulent time.
Leslie: Yes, yes! But as far as doing my show, I had a ball! I also made sure I had a Black cameraman. My dancers were interracial and Donald McKayle, the show's choreographer was also Black. So we spread it around (Blackness) which was the way I wanted to do it. So I was very proud of my show. And of course, I brought some great Black guests on the show like Sly and the Family Stone and the Temptations. It was just a fabulous time.
50BOLD: How wonderful!
Leslie: But my show had a short run, you know, and this was so very disappointing. Eventually, we found out that the network had plans in the works to eventually run the variety show, Hee Haw.
50BOLD: I guess they were trying to appease the country part of America.
Leslie: Could be. I just think my show was better than what the network execs thought it was going to be because we had great ratings. But the network execs decided what they decided. At the time my show ended, it really broke my heart. But I got over it! [laughs]
50BOLD: Boy, did you get over it! Just a quick question relative to the topic of your show, did you receive any negative backlash or threats during the time that it ran?
Leslie: No! When I was a regular on the TV show, Sing Along with Mitch, however, I did receive negativity. My variety show received only positive responses. It was a really wonderful experience.
50BOLD: Now did I read somewhere that John Amos of Good Times fame was one of your writers?
Leslie: Yes, yes, it was one of John's first major jobs.
50BOLD: Impressive!
Leslie: So you know, we worked together again when he played my dad in Roots.
50BOLD: Are you still in contact with John Amos now?
Leslie: Oh yes! Well you know, we usually have a cast reunion every 5 years or so.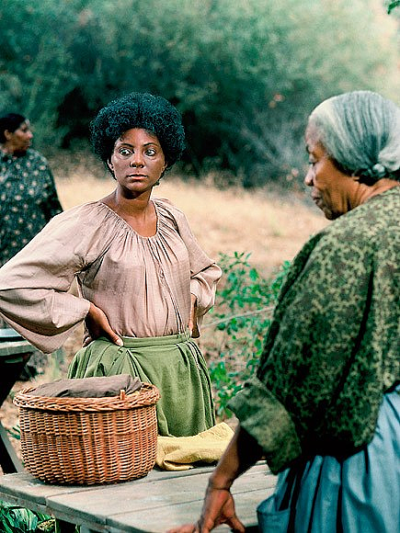 50BOLD: You have a cast reunion with Roots or your variety show?
Leslie: We have a Roots cast reunion. So the cast members get to see each other usually when there's a Roots anniversary event and we're doing publicity. So John and I keep up. He loves to go fishing, so he and my husband get to discuss stuff like that.
50BOLD: How nice! You know, it's funny, when you make those kinds of relationships, you just watch them grow.
Leslie: Roots wound up being so groundbreaking. Who knew it was going to be such a part of history?
50BOLD: You've been described as having crossover appeal. What are your thoughts on this?
Leslie: Well, first of all, when I finally got to be on television's Sing Along with Mitch, there weren't a lot of us on that show. So back then, Black audiences were happy to see someone who looked like them on TV. [laughs] It was one of those things. I'm sure many Black viewers, including members of my own family, would call each other up to report, 'She's on, she's on,' meaning that I was appearing on the show. You know, it was big back then to see a person of color on a TV show. So yes, Mitch's show gave me an opportunity because basically, I was the chocolate one on the show. [laughs]
50BOLD: Do you remember Jet magazine?
Leslie: Oh honey, yes!
50BOLD: Back in the heyday of Jet magazine, there was a back-page feature simply called "Television." It was a no-frills rundown of nearly every Black person who would be appearing on prime-time TV over the coming week, just their names, which show and what time.
Leslie: Absolutely, I remember it. Jet magazine was always in our house. Jet, Ebony and there was another magazine called Our World and Sepia.
50BOLD: That's exactly right because if you were Black and you didn't have one or all of those magazines in your house, then guess what…
Leslie: You were not part of the community. [laughs] And let me tell you something, there was a lot of controversy going on behind-the-scenes that I didn't even know about because Mitch kept it all from me. But later on I found out how the sponsors and the networks were trying to limit my appearances like they use to do with Lena Horne back in the day when she appeared in certain movies.
50BOLD: For much of Lena's screen acting career, she was mainly relegated to appearing in brief musical numbers in movies. And most of the time, her appearances were separated and totally unrelated to the rest of the film.
Leslie: The South wouldn't accept Mitch's show. And each time the execs came up with a new plan Mitch Miller would say, 'No, no, no!' Of course, we became a smash hit and the next thing we knew, those southerners changed their mind and accepted the show; they allowed it to be shown in the South. So to answer your question, yes, I was a crossover talent.
50BOLD: And it didn't bother you in the least to be considered a crossover talent?
Leslie: There weren't many of us who were considered crossover talents at the time, so I was not bothered at all.
50BOLD: Early on in my radio career, as part of our ballads, blues and big bands format, one of the things we played was Sing Along With Mitch tunes. I was young at the time and would oftentimes think, 'Oh, I hope I don't have to play these songs again!'
Leslie: Well, it was really a family kind of show, the audiences just loved the songs.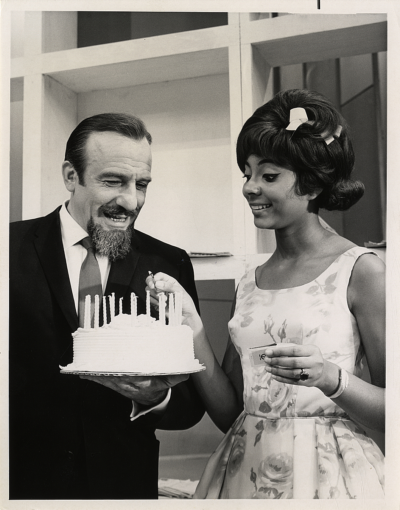 50BOLD: I know but I just thought I'd throw it out there. [laughs]
Leslie: No, I get it! [laughs]
50BOLD: What was it like maneuvering and working in Hollywood back during those Mitch days?
Leslie: Kind of strange because a lot of times I was asked why do you want to do this, you sing? Back then, you were expected to do one thing and one thing only. And I'd say, no listen, I can also act. I've studied acting since I was 8-years-old. As a matter of fact, the actor Sal Mineo and I took classes together.
50BOLD: You took acting classes with Sal Mineo?
Leslie: Oh yes! We used to go to an acting class together. So I started preparing myself very early. I have taken acting classes off and on during my lifetime.
50BOLD: Wow! So we've discussed Roots and your variety show. I came across some info about you winning an Emmy Award for hosting a game show. Is this true?
Leslie: Hello! The famed game show host Peter Marshall and I cohosted an afternoon game show called Fantasy. When I got wind of the nomination, I spoke to Peter who said, I was not going to win an Emmy for the show. So at the time, the company wouldn't fly you to New York City to attend the Emmys, so you had to fly yourself. So we figured, oh, it wasn't going to happen, no Emmy win. And the next thing I knew, I had won for Outstanding Host in a Variety Series. [laughs] The following year in 1984, I was nominated again for the very same category.
50BOLD: What a great story!
Leslie: And that Emmy win was BIG! And I'm telling you, the award was big because little chocolate me won that damn Emmy!
50BOLD: It's funny when you think about it, you may very well be the first African American woman to win an Emmy Award for hosting a game show.
Leslie: I know, I am one of the first African Americans to win an Emmy for hosting a game show.
50BOLD: Yes because for years, African Americans did not host game shows.
Leslie:  No! Our show was a variety program and had a little bit of everything. Contestants could play games and win money, but I was singing as well. I have to tell you a quick funny story. I was doing something at The Kennedy Center and there were a bunch of other celebrities there as well. Melissa Etheridge was at the event; I just love her! Melissa peeked out of her dressing room and said, 'Oh God, I love you so much.' And then she looked at me and said, 'Do you remember me?' Well, I didn't know what she was referring to at the time. She then said, 'You introduced me on your show Fantasy.' And I responded, 'That was you?' Well, a lot of people appeared on Fantasy. We had this Fantasy spotlight segment where we discovered quite a number of talented people. So along with Peter, I was doing a little bit of everything on the show.
50BOLD: You're so versatile with such a multifaceted career!
Leslie: Yes, I am a Gemini, indeed. [laughs]
50BOLD: And a Democrat by the way.
Leslie: Yes!
50BOLD: I won't get political.
Leslie: Oh please! I'm so stressed, so stressed!
50BOLD: Let's get back to the fantasy world and discuss the Fox-TV hit show, Empire. Your character on Empire was Leah Walker, the bipolar mother of Lucious Lyon played by actor Terrance Howard. Let's talk about the role. Where did you draw from to get that perfect characterization? You were so believable in your portrayal of Leah, and so very strong!
Leslie: Well, I have a niece who not so long ago found out she was bipolar. So, I got to see some of the highs and lows of the illness. My niece is now doing very well. But it's heartbreaking when you have a member of your family struggling with the illness because they're trying to cope, and you're trying to cope with it as well. I observed what my nephew and his wife went through in trying to deal with their bipolar child and so I was able to draw a little from their situation.
50BOLD: It is sad when family members go through such tough situations; mental illness is such a cross to bear.
Leslie: The person is going through the illness but the family is also affected because they feel helpless. As a family member, you don't know what to do and it's so hard. But in Leah's case, she takes the illness to another level, she's evil, plus bipolar! [laughs]
50BOLD: [laughs] Well, that's certainly a deadly combination!
Leslie: Oh yes, oh yes! Leah is so much fun to play. And what amazes me is that there are so many fans who love this character. I'm talking about young people. I was at a school with my daughter; we were picking up my granddaughter and standing outside talking. A school bus had pulled up to the school. Teenagers were leaving the school to get on the bus and all of a sudden, I hear these screams! And we're all looking around and everything and to see what was happening. One of the parents said to me, 'They're screaming for you! I said, for me?' And I went, 'Are you kidding me? WOW!' So the Leah character has so many fans. I think what everybody loves about Leah is that she tells it, like it is. I love the realness of the character.
50BOLD: So that Leah character is the evil side of you, huh! [laughs]
Leslie: Yeah, yeah. But it get worse! Well, she killed somebody that's why she's in the home.
50BOLD: So we're getting a little bit of a sneak preview of some future episodes, I like that.
Leslie: We shall see. Unfortunately, this is the last year of Empire and I'm so sad about it.
50BOLD: Yes, and the show had a rough year too with all of the stuff that went on in Chicago involving Jussie Smollett.
Leslie: Yeah, but I must say that when I returned to the set, everything was beautiful. But we all miss Jussie.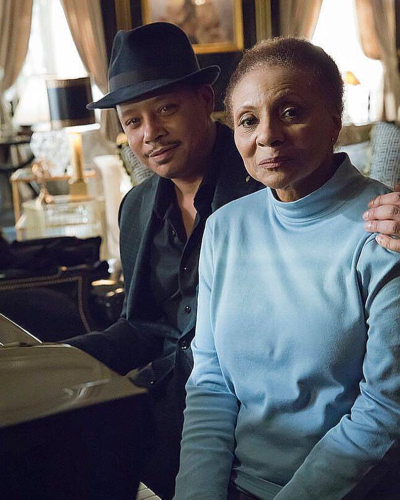 50BOLD: Yes, I know you must miss him. Now, you're a recent recipient of a Lifelong Achievement Award.
Leslie: It's the Sidney Poitier Lifelong Achievement Award and having Sidney's name in it makes the honor even more special.
50BOLD: Did you get a chance to work with the great Sidney Poitier over the years?
Leslie: Well, I know him and I almost made a movie with him, but didn't get the part. But anyway, I've known Sidney for years. I met Sidney when I was like 12 or 13 when I was supposed to appear on a local show but was replaced because I was too young for their sponsorship. Sidney and the artist who was involved in orchestrating the show were best friends and so this was the first time I got to meet him and his first wife Juanita Hardy. He was very complimentary to me. And over the years I'd see him at different events. And when James Earl Jones and I did On Golden Pond on Broadway, Sidney came to see the show. And again, he was very complimentary and told me that I was just wonderful in the play. And I was like 'Okay, he said I was wonderful, well, OKAY!"
50BOLD: And I guess you went through all kinds of emotions when you won that achievement award.
Leslie: Absolutely! The award ceremony was held at the National Black Theatre Festival in Winston-Salem, North Carolina. The organization puts on a number of amazing plays every two years. There are all these new playwrights introducing their works at the event and it's like a major cultural love fest. You get to see a week of various performances that run all day long, the works are just phenomenal. It is a guaranteed good time for all.
50BOLD: You are still ever SO beautiful! What regimen do you follow health-wise to keep in such fabulous shape?
Leslie: Not enough, [laughs] but I do try to live healthy. For a while, I was always at the gym. Now I get to the gym not as often as I should, but I do get there. I always watch what I eat. I also have a wonderful husband who when we first got married, he was into health and things like that, so we eat correctly.
50BOLD: And speaking of husband, you've actually been married for 54 years to Grahame Pratt.
Leslie: On October 16, we made our 54th anniversary.
50BOLD: Congratulations! You got married during a time when interracial marriages were still taboo.
Leslie: Oh yes, we did!
50BOLD:   What is your secret for keeping this long-term marriage?
Leslie: I always tell people that my husband and I were friends before we became lovers. And when we met, we'd have these great conversations; we were certainly on the same page. Grahame, who is Australian had never met an American, and especially, not a Black American. I was on an Australian tour with a few of the Mitch Miller performers. I wound up performing at a nightclub that Grahame frequented when I first met him. When he found out I was performing, he asked the owner if he was expected to follow a bouncing ball! [laughs] (Editorial Note: On the show Sing Along With Mitch, song lyrics were displayed for the viewing audience with a small white bouncing ball over each word.) When we were introduced, there was just something about Grahame. As time went on, we had a great time just being friends. And then, of course, we fell in love. Even after all these years, Grahame still makes me laugh. He's the funniest person I know. He's also a real man's man, very secure, and always knew what he was about. He never worried about becoming a Mr. Uggams. He is just Grahame Pratt; a great guy. People who meet Grahame just love him!
50BOLD: I interviewed performers Marilyn McCoo and Billy Davis a while ago and they said the very same thing about marriage. They are married for 50 years. They both agreed that to have a successful marriage, both parties have to truly like one another.
Leslie: It really makes a difference. I mean you can be married and be in love but if you don't like your partner, well, it might be a short run. [laughs]
50BOLD: I love it!!
Leslie: We just had a big family reunion in Australia. My daughter, son, granddaughter, husband and I, all went to Australia. We had the best time being together.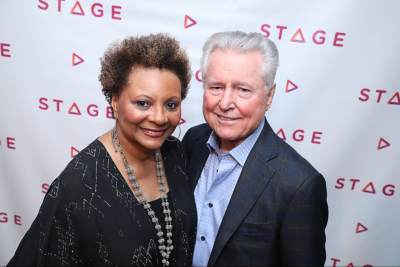 50BOLD: So glad you all enjoyed each other! Your resume spans all across the creative spectrum. Is there anything left on your bucket list you have not accomplished?
Leslie: I've done just about everything careerwise. I just love working! I love finding interesting characters and making them different than what you'd expect them to be. For instance, I can't tell you how many people have come up to me to say, how they could not believe I was the Blind Al character in the film Deadpool. Even a friend of mine told me how she had recognized my voice but wasn't sure it was me! All of a sudden, my friend saw the film credits at the end and was surprised to see that I did play Blind Al!
50BOLD: When I do these interviews, I always try to find a bit of a nugget. When I was researching your background, I came across Black Girl, a 1972 film you had appeared in that was directed by Ossie Davis.
Leslie: Oh yes!
50BOLD: What was it like working with the great Ossie Davis.
Leslie: Phenomenal! He was a wonderful director, and someone whom I looked up to as an actor. And Ruby Dee played my mother. You know, I mean, who can ask for better than this? Working on the film was a great experience overall. It was one of those low-budget films, there wasn't a lot of money, but it was a great experience.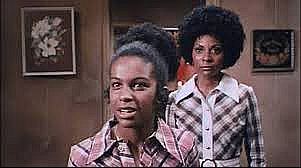 50BOLD: Wow. I don't know what I expected when I threw in the nugget but I got a lot more than I anticipated. The film came out during the Blaxploitation era. Do you remember this particular time in filmmaking?
Leslie: I remember the era very well! We were just a quiet little film that came out during this Blaxploitation period in filmmaking.
50BOLD: Is there anything else you'd like to share with our 50BOLDers?
Leslie: Well, you might get older age-wise, but this doesn't mean you have to act old. My mother was a getup and go kind of person until the day she left this earth. And young people loved her. You could invite my mother anywhere, and then you'd see like a group of people surrounding someone, and it would be my mom holding court! My mom was interesting, and so I believe in keeping yourself interesting. I read everything I can get my hands on because I want to know what's going on; I want to stay current. And besides, I think I'm 30-years-old in my head! [laughs]
Author Leon Goodman hosted the Lou Rawls Parade of Stars for several years. A retired human resources executive, he is currently an actor who has appeared on such TV shows as The Blacklist, Bull, Madam Secretary and HBO's Succession.  Connect with Leon on his Instagram page, @goodmanleon.