Far too many lights have been dimmed in our music community by the loss of such icons as Michael, Whitney, Prince; artists such as these met untimely deaths and their sudden passing were gut-punching moments we will never forget. Add to this list, the day when our talented, sexy, and oh-so-smooth, Marvin Gaye was shot to death by his own father.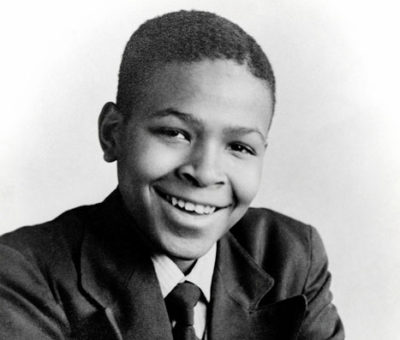 The date was April 1, 1984, I was riding in a car with a friend, and ironically, we were just a few blocks away from Motown's legendary Hitsville USA in Detroit where coincidentally, Marvin cut his teeth in the music business. Suddenly, news of the soulful singer's death was announced over the radio. We could not believe what we were hearing…"Marvin Gaye was pronounced dead…." We thought we had perhaps misunderstood the radio announcer because MARVIN COULD NOT BE DEAD! Not Marvin!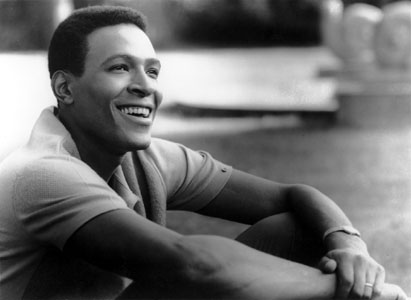 I vividly remember all of the surrounding cars slowing down as they approached the famed original Motown studio. Folks beeped their horns that sounded like screams. Our "Prince of Soul" had been taken from us and he had been shot and killed on the day before his 45th birthday.
Marvin Pentz Gay, Jr. was born April 2, 1939, in Washington D.C. to Alberta, and Marvin Gay, Sr.; he was the second of their four children. Marvin also had two half-siblings, each from relationships his parents had previously. Marvin Sr. was a Pentecostal preacher who was a firm believer in not sparing the rod when it came to child-rearing. He was a strict disciplinarian and his son Marvin, in particular, was constantly on the receiving end of his punishments. The abuse Marvin endured at the hands of his father would haunt him throughout his entire life.
Throughout his childhood, Marvin found solace in music. He began singing at the age of four at his father's church. As a matter of fact, the musical prodigy mastered playing the drums and piano at a young age. Marvin sang at church revivals but as he matured, he developed a love for R&B and doo-wop. The tense relationship Marvin had with his father often resulted in his being kicked out of the family home. At the age of 17, Marvin decided to drop out of high school, and enlist in the U.S. Air Force, but eight months later he was drummed out for being uncooperative and lazy. A military chaplain even declared that Marvin had "no value to the Air Force." Marvin was discharged from the military in June 1957 and a year later, joined a doo-wop group produced by Bo Diddley.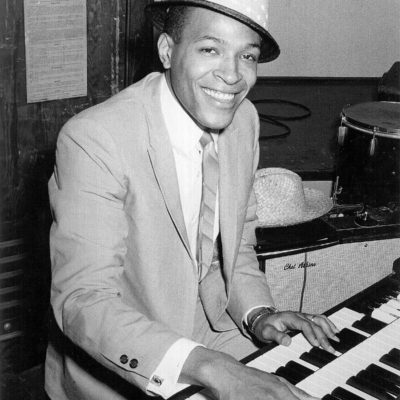 Songwriter, producer, and singer, Harvey Fuqua, who was the co-founder of the singing group, The Moonglows, hired The Marquees then renamed them The New Moonglows. Marvin traveled with Harvey and his group until they disbanded in 1960. Marvin then followed Harvey to Detroit where he signed with Tri-Phi Records as a session musician playing drums. He caught the eye of Motown founder Berry Gordy after singing at one of Gordy's famed holiday parties. Gordy pursued Marvin and eventually signed him to Motown's subsidiary Tamla Records. It was at this point that Marvin decided to add an 'e' to his last name; he had grown tired of being the brunt of jokes for many years. Marvin's sexuality was questioned continuously because of his last name, and he wanted to put the brakes on the teasing. Changing the spelling of his surname was also a way of distancing himself from his tyrannical father.
Marvin released his first single in 1961 from his first album, The Soulful Moods of Marvin Gaye. The album, however, was a commercial failure, so he continued as a session artist for such groups as The Miracles and The Marvelettes. In 1962, Marvin scored big as co-writer for The Marvelettes' hit song, Beechwood-4-5789, which was followed a few months later by his own first solo smash, Stubborn Kind of Fellow. Marvin's first top ten single Pride and Joy was released in 1963, and during the same year, he married Berry's sister Anna.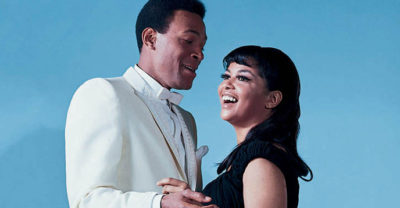 In 1964 he performed, Together, his first duet with songstress Mary Wells and this was followed by his next solo hit, How Sweet It Is (To Be Loved by You) written by the hit-making songwriting team of Holland-Dozier-Holland. During this time period, Marvin also wrote two hit singles for The Miracles, I'll be Doggone and Ain't that Peculiar.
Marvin would go on to record his most famous duets with the late great songstress Tammi Terrell which included, Ain't No Mountain High Enough, Your Precious Love, Ain't Nothing Like the Real Thing, and You're All I need to Get By. On October 14, 1967, Tammi collapsed in Marvin's arms while they were performing. She was later diagnosed with a malignant brain tumor. Meanwhile, Marvin was cranking out hit after hit. In 1968, he released his iconic and first number one hit single, I Heard It Through the Grapevine, it was recorded in a few months before Gladys Knight's version. The chart-topper was followed by two other subsequent smashes, Too Busy Thinking About My Baby and That's the Way Love is. In 1970, just three years after Tammi was diagnosed with the tumor; she passed away after eight unsuccessful surgeries. She was only 24-years-old. Tammi's death caused Marvin to plunge into a depression.
Not long after Tammi's death, Marvin had become disillusioned with the music business and actually attempted a career as a professional football player for the Detroit Lions. He was later convinced that the possibility of injuries could affect his voice, so he doused his dream.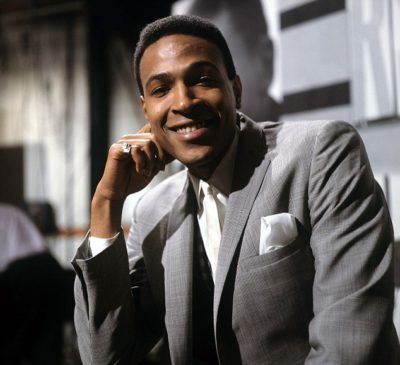 On June 1, 1970, Marvin returned to Motown and recorded the song, What's Going On which was inspired by Four Tops member Renaldo "Obie" Benson who experienced a police brutality incident at an anti-war rally in Berkeley, California. After hearing the recording, Gordy refused to issue a release date because he feared the song would be way too political for nationwide airplay. When Marvin was informed of Gordy's decision, he went on strike and refused to record any more songs. Marvin's protest worked, the song was released in 1971 and reached number one on the R & B charts within a month. Soon after, Marvin went to work on the What's Going On album which took ten days; it became his first million-copy selling album and launched two more hits, Mercy Mercy Me (The Ecology) and Inner City Blues. The album also garnered two Grammy Award nominations and several other accolades.
In 1971, Marvin signed a million dollar new deal with Motown that was unprecedented for any Black recording artist at the time. The following year, he scored the soundtrack for the film Trouble Man and on the heels of its success, he and Anna moved to L.A. Marvin's next album release was 1973's Let's Get it On and the title track produced his second number one smash single. The album is and is still a timeless classic that was infused with sheer sexuality.
The album, Marvin Gaye Live and the release of its single, Distant Lover, sealed Marvin's reputation as a master of live performances. In the meantime, his marriage to Anna was ending, and he was left with hefty alimony payments. Marvin's depression had resurfaced, and he was now battling an addiction to cocaine. He left these shores and moved across the pond to London, trying to escape an IRS debt of over $4 million in back taxes.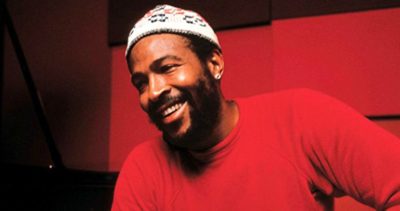 The sexy crooner also wanted out of his Motown contract after the company released an album that was compiled of previously unreleased songs. In 1981, Marvin moved to Belgium where he felt energized because he had managed to kick his drug addiction and return to his roots in the church.
On March 23, 1982, the CBS recording label bought out Marvin's contract with Motown for a reported cool $2 million, and under their Columbia subsidiary, he released his 1982 album, Midnight Love that included his sensuous single and biggest career hit, Sexual Healing. The album gave him his first two Grammys, an American Music Award and a Soul Train Music Award.
Unfortunately, Marvin's cocaine addiction resurfaced, and his two-year marriage to second wife Janis Hunter, whom he had two children with, Nona and Frankie, ended in 1979. Marvin's life was slowly spiraling out of control. Marvin embarked on his Sexual Healing tour in 1983 and returned to California where he moved into the home he purchased for his parents and where they still resided. The volatile relationship he had with his abusive father had never been resolved. Marvin's drug use stroked his paranoia and his father's alcohol infused rages made for a household that was beyond toxic.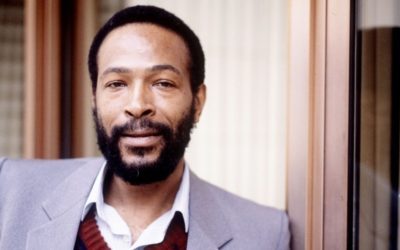 On the morning of Sunday, April 1, 1984, Marvin's father was distraught over not being able to find an insurance policy. Marvin Sr. turned his anger and frustration towards his wife whom he had accused of losing the policy. Marvin tried to intervene on behalf of his mom and confronted his father. He reportedly struck Marvin Sr. several times, but his mother was eventually able to separate two seething men. Marvin Sr. went to his bedroom and grabbed the handgun that ironically, Marvin had purchased for him as a Christmas gift the previous year. Marvin Sr. approached his son and shot him. The bullet perforated Marvin's lung, heart, diaphragm, liver, stomach and left kidney. As Marvin slid off the bed and slumped forward in a sitting position his father moved closer and fired another bullet at point-blank range; it went into his left shoulder and exited from his back.
The authorities were called onto the scene. Marvin's brother Frankie, who lived next door in a guesthouse, arrived at the home, Marvin was still alive. He was only able to groan as Frankie cradled his head and tried to comfort him. Marvin was taken to a nearby hospital where physicians worked for five minutes in the emergency room to restore his heartbeat before declaring him dead. Alberta Gay, Marvin's half-sister, apparently believed that her brother effectively killed himself. She has publicly stated that Marvin intentionally infuriated Marvin Sr., "That made me know that he wanted his daddy to kill him. To me, his father didn't kill him. Marvin committed suicide."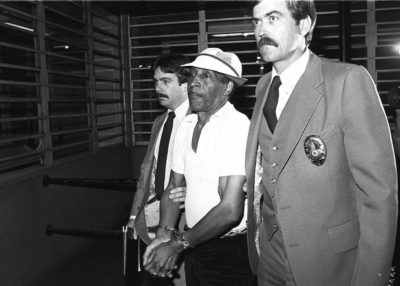 The following day after Marvin's murder would have been his 45th birthday. Marvin's passing shocked the entire world because his death was not only brutal but tragic. Marvin Sr., who was diagnosed with a brain tumor after the shooting, was later sentenced to a six-year sentence with probation; he died in a California retirement home 14 years after killing his son. Alberta filed for a dissolution of her marriage to Marvin Sr. two months after the shooting on the grounds that he had murdered her son; she died of cancer three years later.
Marvin Gaye constantly reinvented himself musically, and each time, he broke ground by creating music that will remain with us forever. Marvin's untimely death was met with profound sadness all over the globe, and here we are some 35 years later still trying to figure out… what's going on?
FYI…The United States Postal Service (U.S.P.S.) will issue a Marvin Gaye commemorative stamp on April 2, 2019.  
Marvin, you will always be our sexy "Prince of Soul."