History-maker Ophelia DeVore was one of the first African-American models in the U.S., and owner of the legendary Grace Del Marco Modeling Agency and The Ophelia DeVore School of Self-Development and Modeling.
DeVore pioneered the "Black is Beautiful" movement, two famous institutions, provided lessons in modeling, etiquette, poise and posture, ballet, speech and self-presentation (including grooming lessons in hair styling, applying makeup and dressing in flattering/appropriate clothing) and supported the social and professional aspirations of tens of thousands of illustrious students such as Diahann Carroll, Cicely Tyson, Richard Roundtree, Gail Fisher, Susan Taylor, Gil Noble and Faith Evans.
DeVore was born on August 22, 1922 in Edgefield, S.C. She was one of ten children. DeVore's parents were of German, French, Native American and African-American heritage. She attended segregated schools in the South until 1933 when she was sent to New York City to live with an aunt. She managed to earn a high school diploma from the Big Apple's prestigious and highly competitive Hunter College High School and went on to major in mathematics at New York University.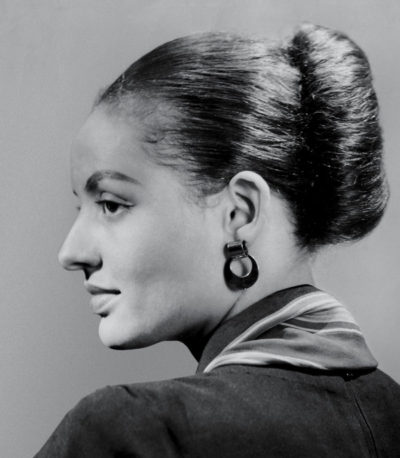 In 1938, DeVore caught the modeling bug after friends and family urged her to try her hand at it, particularly since she had a background in dance. At the time, Blacks were depicted very stereotypically in print media and DeVore decided to make it her mission to change the unflattering images.
In 1938, DeVore began taking on small hair care modeling jobs because these were the only ones being offered to Black models at the time, and the assignments were few and far in between. At age 16, DeVore decided that she needed more formal training in order to become a better and perhaps more employable model, so she enrolled at New York City's Vogue School of Modeling, which did not serve a Black clientele at the time.
When it was enrollment time, school officials did not know that DeVore was a Black woman, so she was able to pass and perfect her modeling skills. DeVore, who always considered herself to be Black, did not feel the need to broadcast her race to the school's admins because she knew what the outcome would be. Modeling was in its infancy stages during the mid-forties and DeVore wanted to jump on this new vehicle and use it to eventually help to propel her people, so mum had to be the word.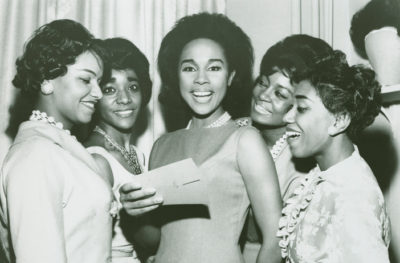 After completing modeling school, DeVore got wind that a new Black magazine, Ebony, was in need of models, so she decided to pay them a call. The young model then began working for Ebony exclusively. After being called for a few assignments, DeVore then truly began to see how Black women were not being recognized in mainstream media for their beauty and she felt compelled to change this racist way of thinking.
In 1946 with the help of four friends, DeVore opened Grace del Marco Modeling Agency and in 1948, she created the Ophelia DeVore School of Self-Development and Modeling. Besides creating opportunities to showcase African-Americans in magazines, on the runway and at pageants and fashion shows, DeVore started marketing to non-white audiences.
As part of this project, she produced a mega promotional campaign for the Johnson & Johnson corporation that launched the career of supermodel Helen Williams. In 1955, DeVore and her models made history as hosts of ABC's weekly television show, "Spotlight on Harlem."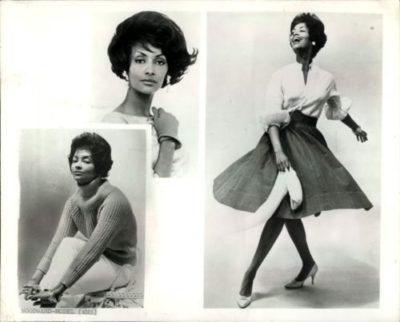 It was the first television program in New York City that was produced by and for African-Americans. She made history again in 1959 and in 1960 when two of her clients, Cecilia Cooper and LaJeune Hundley, were the first Americans, Black or White, to win titles at the Cannes Film Festival.
DeVore continued to make history and alter the way the beauty industry viewed Black women throughout the years. She once sued Life Magazine after it published a story in 1969 on Black models for which she was interviewed; the resulting article cited white-owned agencies instead. Devore also created a makeup line for women of color and developed and produced the first beauty pageant for Black women here in the U.S. She was the owner and publisher of The Columbus Times, based in Columbus, Ga., and a founder of The Black Press Archives at Howard University, a repository for Black newspapers.
DeVore was a true legend.  She received over 200 awards and was bestowed with the prestigious honor of being named as one of 75 women included in photographer Brian Lanker's 1989 book, I Dream a World: Portraits of Black Women Who Changed America.
DeVore passed away on February 28, 2014 at age 93 from stroke complications. All five of her children were from first husband Harold Carter, a firefighter. The marriage ended in divorce. In 1968 she married Vernon Mitchell, the publisher of The Columbus Times in Columbus, Georgia. Mitchell died four years after marrying DeVore.
Before her death, DeVore was interviewed by a newspaper and was quoted as saying, "I wanted America to know that beauty isn't just white," and she surely worked hard to make this statement a reality!