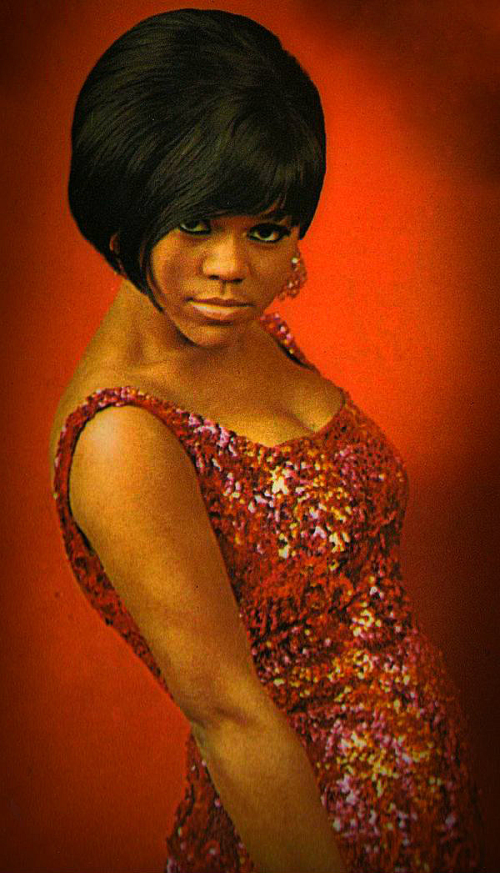 Back during the 1960s, CBS-TV's The Ed Sullivan Show was a Sunday evening institution. My family would gather front-and-center around the TV set in anticipation of who would be appearing on the program. The year was 1964, and on one particular Sunday, African-American were glued to their sets to watch one of the most popular girl groups of the decade, The Supremes. I remember as if it were only yesterday, they performed their hit, Come See About Me. We all fell in love with the group's impressive talent, infectious charm, and total appeal.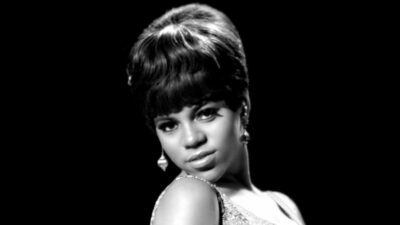 The Supremes were stunning, extremely well-coiffed and wore spangled gowns that mesmerized audiences, but most importantly, they were Black! The group consisted of Diana Ross, Mary Wilson, and Florence Ballard. The trio was Motown Record's premiere act. It was Florence who actually founded the most successful female vocal group in history. Ironically, however, Florence's life would turn into a tumultuous and heartbreaking story that would end in tragedy.
Florence Glenda Ballard was born on June 30, 1943, in Detroit, Michigan. She was the 9th of 15 children to mother Lurlee, and dad, Jesse. Like many Black men who migrated from the south to large industrial cities in search of work that paid better wages, Jesse moved his family to Detroit where he secured a job at General Motors on the assembly line. He was also an amateur musician who introduced music and singing to his daughter. The extremely large family moved from various neighborhoods around the city before finally settling in the Brewster-Douglas Projects when Florence was 15-years-old. Sadly, a year later, Jesse passed away.
Florence was nicknamed "Blondie" because of her naturally light, almost blonde hair and attended Northeastern High School. The spunky teen met Mary Wilson after competing against her at several local talent shows, and they became friends. In 1959, Florence, who was performing at yet another talent show was spotted by a talent scout named Milton Jenkins who was looking to recruit young women for a female quartet version of the group the Primes (later to become the Temptations). Florence recommended Mary to Milton, who in turn, recruited her neighbor, Diane Earle (later known as Diana Ross). Betty McGlown completed the original lineup, and the newly formed sister group became known as The Primettes. (McGlown would leave the group in 1962 and was replaced by Barbara Martin. When Martin also quit the group, Florence, Mary, and Diane decided it would remain a trio.)
In the summer of 1960, Florence was leaving a sock hop and accepted a ride from Reggie Harding, a boy whom she thought she recognized as a local high school basketball player. Instead of driving Florence home, the boy took her to a deserted parking lot and forced himself on her at knifepoint. The brutal rape traumatized the young girl for the rest of her life. Overnight Florence's persona transformed from outgoing and sassy, to introverted and guarded.
The Primettes never really agreed upon a lead singer so they would all take turns stepping out in front to take command of the microphone. After performing at various local venues, they tried auditioning at the famed Motown Records but got turned down. The label's founder Berry Gordy advised the group to finish high school first and then try auditioning again. The young women took Gordy's advice and in 1961, upon graduating, they headed back to Motown where they were signed to the label but not without a group name change first. The Primettes became The Supremes, a name that was selected by Florence.
The group struggled creatively as they released numerous singles that just never charted. Before the release of their debut album, Barbara Martin left the group and they remained a trio. Although Florence had a booming and stirring vocal ability, she never sang lead again on another released 45 single for the group. In 1963, Gordy named Diane, who was then being referred to as Diana Ross, the lead singer of The Supremes. Gordy's decision bothered Florence immensely. She did, however, sing lead parts throughout her Supremes career on several album tracks.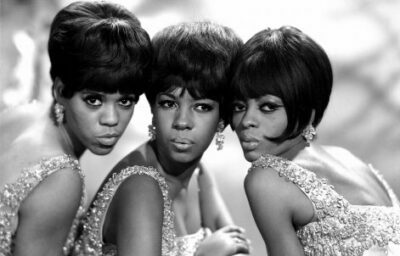 In 1964, The Supremes released, Where Did Our Love Go which was their first #1 hit on the Billboard charts. The Dozier-Holland tune was originally written for The Marvelettes. The hit was followed by a string of chart-toppers for The Supremes–Baby Love, Come See About Me, Stop in the Name of Love, Back in My Arms Again; the group was on a successful ride that seemed endless.
The women became a worldwide phenomenon, cultural icons. The Supremes were style trendsetters, commandeering red carpets everywhere. The riveting stage wardrobe of the trio was a major expense but well worth it. The ladies injected chic sophistication to the R&B world with their style, which also eclipsed most of their white counterparts on the concert stages. Lavish outfits with beading and thousands of sequins could cost between $1,000-$2,000 dollars each in the 1960s which was very extravagant in those days. The women were meticulously styled by Gordy and his associates to appeal to the broadest possible audience.
Behind-the-scenes, there was tension brewing. For two years Florence had been performing her showstopper version of the Barbra Streisand song People which had become her signature song. On one particular night, Florence was unable to perform the song, and Diana was given the opportunity to sing it. After Diana's performance, Gordy decided to make it "Diana's song." The move only increased the tension between Florence and Diana. As the Motown boss sought to make Diana the star of The Supremes, Florence's resentment towards him intensified.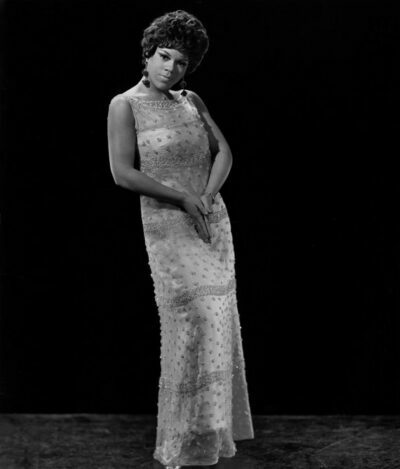 As Florence became more disillusioned with the group, her drinking increased, she began missing shows and also struggled with her weight. She was oftentimes unable to fit into the tiny designer costumes that were created for the group.
Alcoholism caused Florence's life to spiral out of control. She missed concerts or showed up drunk before scheduled performances. Yet Florence was unaware that Gordy had secretly flown in Cindy Birdsong who was a member of Patti LaBelle and the Bluebelles as a back up for her. He would even stoop to stashing Cindy in a hotel until he was assured Florence was in a state where she could perform.
Florence's last performance with the iconic trio took place in Las Vegas in June 1967, with Gordy bringing in vocalist Cindy as a replacement. By August of the same year, the Detroit Free Press reported that Florence was taking a leave of absence from The Supremes to recover from "exhaustion." In reality, Gordy had kicked her out of the group.
The week before marrying a Motown chauffeur named Thomas Chapman in February 1968 (who also became her manager), Florence was released from her Motown contract and given a one-time payment of  $139,804.94 for her six-year stint with The Supremes. She was not granted song royalties, forbidden to perform any of her songs with The Supremes and could not even mention her association with Motown for promotional use.
In March of 1968, Florence signed with ABC Records and produced two singles, It Doesn't Matter How I Say It (It's What I Say That Matters) and Love Ain't Love, that failed to chart; she was dropped from the label in 1970. In October of 1968, Florence gave birth to twin girls Michelle and Nicole Chapman. In 1971, Florence had a third child, Lisa, and Thomas also left her later that year which caused her home to go into foreclosure. Florence's financial woes worsened because she refused to return to the stage. With three young girls at home and no income, she eventually had to file for welfare and move in with her sister. Florence was also unsuccessful in a lawsuit against Motown for royalty payments.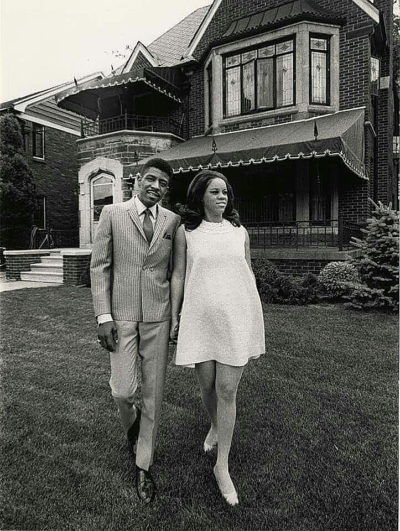 In 1974, Mary asked Florence to rejoin The Supremes with Birdsong, and new member Sherrie Payne. Florence refused to sing, stating that she no longer wanted to do so. She was still drinking heavily. Florence's dire financial circumstances were leaked to the press, and there was a public backlash blaming Diana for her impoverished circumstances.
It was during this time that she decided to enter a rehabilitation facility at Henry Ford Hospital, where she stayed for six weeks. In 1975 Florence's former attorney's office settled an insurance dispute with her. The settlement allowed her to purchase a small home for herself and her three children. She also gave her first performance in five years at the Henry Ford Auditorium on June 25, 1975.
The now former Supreme's life took an upswing turn after the media reported her situation. Florence began receiving performance offers, was booked for several television and magazine interviews, and began exploring ways to revive her career. The young mom also reunited with her estranged husband despite the ongoing rumors of domestic abuse in the marriage. On February 21, 1976, Florence was checked into Mount Carmel Hospital complaining of numbness in her extremities. The songstress died the next day of a blood clot on one of her coronary arteries according to examiners; she was only 32-years-old.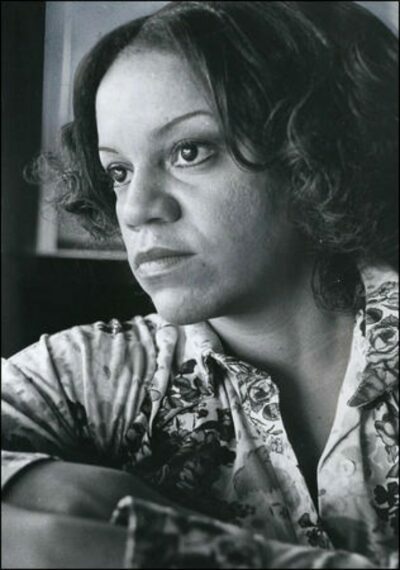 Florence's untimely death at such a young age shocked the country, and there was an outpouring of grief. Many fans blamed Diana Ross as well as Motown for contributing to Florence's early demise. The funeral was held in Detroit at New Bethel Baptist Church and was officiated by Aretha Franklin's father, the Rev. C.L. Franklin. There were over 3,000 attendees. When Diana Ross emerged from a limousine outside of the church sporting a full-length sable coat, she was greeted by boos from the massive sea of onlookers.
It was through Florence's genius that The Supremes ever came to be. She helped to create Motown magic and was a very integral part of a regal dynasty that we will forever hold dear in our hearts.
Florence, you are still loved and never forgotten…
Diana vs. Florence/People…