Songs from the past that are attached to a particular time can certainly trigger powerful emotions; this is an experience shared by everyone. Music can bring back special moments in our lives. Whenever I hear the following lyrics, it's as if I've stepped into a time machine. I am suddenly a 9-year-old child in my hometown of Detroit as Edwin Starr's 1969 monster hit, Twenty-Five Miles, plays loudly on my family's Zenith stereo in the living room:
Hey hey uh huh huh huh huh oh 
Uh huh huh huh huh huh yeah
It's twenty five miles from home
Girl, my feet are hurting mighty bad
Now I've been walking a three day, and two lonely nights
You know that I'm mighty mad
But I got a woman waiting for me
That's gonna make this trip worthwhile
You see she's got the kind of lovin' and a kissing
A make a man go stone wild
So I got to keep on walkin'
I got to walk on, oh ho ho
I, I, I, I'm so tired
But I just can't lose my stride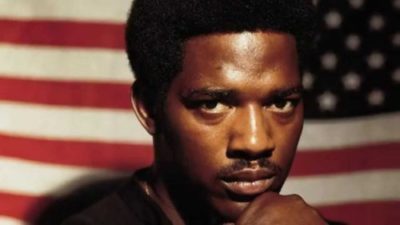 Soulful vocalist Edwin Starr was born Charles Edwin Hatcher on January 21, 1942 in Nashville, Tennessee. The Starrs decided to pack up and leave the country music capital to plant roots in Cleveland, Ohio where Edwin was raised.
While in high school, Edwin, who had aspirations of becoming a singer, formed a doo-wop quintet called the FutureTones. The young performers made their way around town, singing at various talent shows throughout their town and coming away with top prizes. By the time 1960 came around, Edwin's dreams of becoming a singer were temporarily placed on hold because Uncle Sam came a-calling. He was drafted and remained in the military for two years which put a damper on his ambitions.
When Edwin returned home, he tried to revive his singing career with the group he had formed, but unfortunately, he could not get the momentum going again. In 1963, Edwin became a featured vocalist for William Ballard Doggett, who created one of rock's greatest instrumental tracks, Honky Tonk. Two years after joining Bill Doggett's group, Edwin wrote a spy-themed single, Agent Double O-Soul, a song that fit perfectly with the trend of spy films. The single made it to the top 10 R&B charts. Edwin even made an appearance in a short film with actor Sean Connery who played the famed British spy James Bond.
Edwin, who had relocated to Detroit, soon signed with the Ric Tic Records but not long after, Motown's head honcho, Berry Gordy bought out the label and took over their roster of performers. In 1969, Edwin's first international success under the Motown label, Twenty-Five Miles which he co-wrote with Johnny Bristol and Harvey Fuqua, climbed to number six on both the Hot 100 and R&B charts.
In 1970, the song War was written by Norman Whitfield and Barrett Strong for the Temptations' Psychedelic Shack album. War was released as a single with the leads sung by Temptations members, Paul Williams, and Dennis Edwards. Gordy was extremely hesitant about releasing the passionate and aggressive anti-war song on the Temptations album for fear of offending their strong middle America fan base (white folks). It was then decided by Whitfield to pass the controversial song onto Edwin.
War would forever remain Edwin's signature song. 
The song would sell over 3 million copies and become a national anthem for the anti-war movement. The song hit Number one on both the Billboard and Top 100 charts. It was one of the first anti-war songs that transitioned to the pop charts. The song catapulted Edwin's career, and he became a staunch and very vocal supporter of the anti-war movement.
By the early 70s, Edwin's star began to fade, he attributed it to a lack of promotion by the Motown label. In 1974, Edwin handled the soundtrack for the 1974 Blaxploitation film, Hell Up in Harlem. The movie was a sequel to the hit film Black Caesar. In 1975, Edwin and Motown parted company but he recorded Who's Right or Wrong before he left.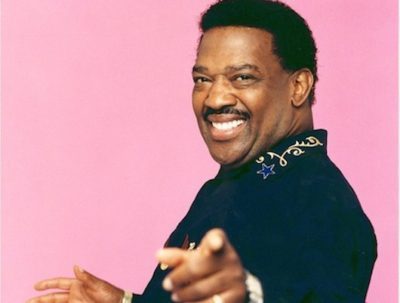 During the 70s disco era, Edwin continued to record for smaller labels and eventually settled down with 20th Century Records in 1978. He joined in the disco craze and recorded his hit single Contact in 1979 and H.A.P.P.Y. Radio. Edwin remained with the 20th Century label until 1980.
In 1983, the Grammy Award nominee moved across the pond to England. During this time, singer Bruce Springsteen also came out with his own rock rendition of the song War and included the counterculture cut on his live 1975-1985 box set. The single was also used as a protest for the war in Iraq.
Over the next few decades, Edwin was an important contributor to the British soul scene known as the "Northern Soul Circuit." In the 1990s and 2000s, Edwin continued to record and perform, and appeared on collaborations with other fellow recording artists.
On April 2, 2002, Edwin was found dead of a heart attack in his Chilwell, Nottinghamshire residence. He was 61. During a historical era of political discontent and divisiveness in America, Edwin will always be remembered for his powerful anthemic protest song and for taking a brave and vocal stance against the futility of war.