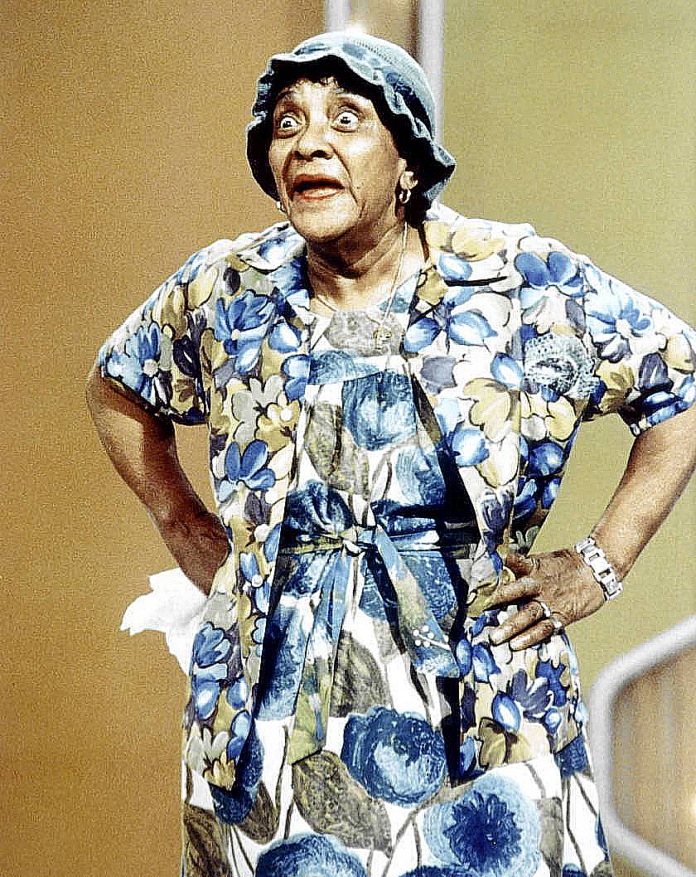 Amazon Prime TV's hit show, The Marvelous Mrs. Maisel recently featured comedienne Wanda Sykes portraying the original Queen of Comedy, Jackie 'Moms' Mabley. After watching the episode, sadly, I realized I knew very little about the late African American comedic genius.
Moms had a striking stage persona where she sported a frumpy and garish housecoat, droopy knee-hi's, a floppy hat, and oversized turned-over shoes. She had bulging eyes, a chin that jutted out, a toothless smile, and spoke in a raspy tone. Moms kept her audiences in stitches as she delivered jokes that were raunchy and took delight in poking fun at ugly and old men.
The woman who once told a reporter she had gotten into show business as a teenager because she was pretty and didn't want to become a prostitute was born Loretta Mary Aiken in Brevard, North Carolina in 1897. The great-granddaughter of a slave was one of 16 children born to James Aiken and Mary Smith. Mom's childhood was a tragic one, her father was an entrepreneur and a volunteer fireman who was killed by an exploding fire engine. Moms mother was killed on Christmas Day by a hit-and-run driver just a few years after her father's death.
Tragedy just seemed to plague Moms. She was raped at age 11 by a Black man, then two years later was violated again by a white sheriff. The heinous crimes resulted in unwanted pregnancies. Moms wound up giving both her children up for adoption.
Moms' grandmother encouraged her to run away from home when she was only 14. The tween found herself in Cleveland, Ohio where she joined the Black vaudeville scene as an all-around entertainer. Moms was discovered by the dance team of Butterbeans & Suzie who took her to New York City in the mid-20s, where she made her debut at a famed Harlem nightclub, Connie's Inn. She later became a favorite at the Cotton Club in Harlem and at Club Harlem in Atlantic City where she appeared with such big names as Louis Armstrong, Cab Calloway, and Count Basie.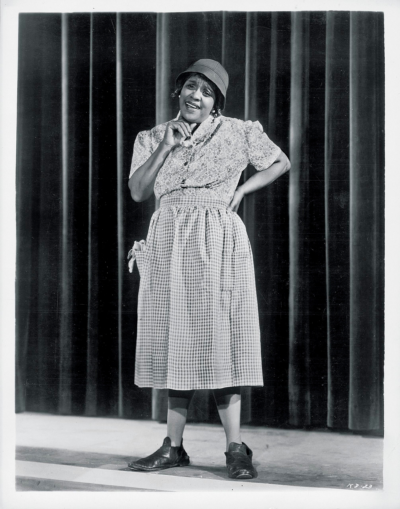 A name change was a natural move for Moms who sought to do so for her stage persona. She adopted the name, Jackie Mabley, from a man named Jack Mabley, to whom she was briefly engaged. She'd often joke about the relationship by saying how it didn't last but the name certainly did. The performer earned the nickname Moms because she was maternal in nature.
At age 27, Moms came out as a gay woman often performing in men's tailored suits and including lesbian jokes as part of her show. She wasn't the only popular female performer in the 20s and 30s who embraced their sexuality, jazz stellars Ma Rainey and Bessie Smith were also equally open about their sexual preferences.
Norma Miller, a dancer, choreographer, actor, and fellow comedienne talked about Mabley in a 2013 HBO documentary film directed by Whoopi Goldberg entitled, Moms Mabley: I Got Somethin' to Tell You. "She and I shared a dressing room for two weeks — she and I and her girlfriend," Miller said. "She was real. I mean she was Moms on stage but when she walked off that stage she was Mr. Moms," said Miller. "And there was no question about it." Added Miller, "We never called Moms a homosexual. That word never fit her. We never called her gay. We called her Mr. Moms."
In the early 30s, Moms broke into motion pictures, appearing first in the 1929 movie, Boarding House Blues, which was also distributed under the title Jazz Heaven. In 1933, the film production company United Artists hired her for a part in Emperor Jones.
Moms also became the first comedienne to be invited to Harlem's Apollo Theater where she was a featured performer who peppered her stand-up routines with song and dance. As a matter of fact, Moms still holds the record for single-act appearances at the famed performance venue. On stage, Moms developed a rep for being raunchy, and the all-Black audiences ate it up. At the height of her career, Moms would bank a whopping $10,000 per week from her Apollo gig.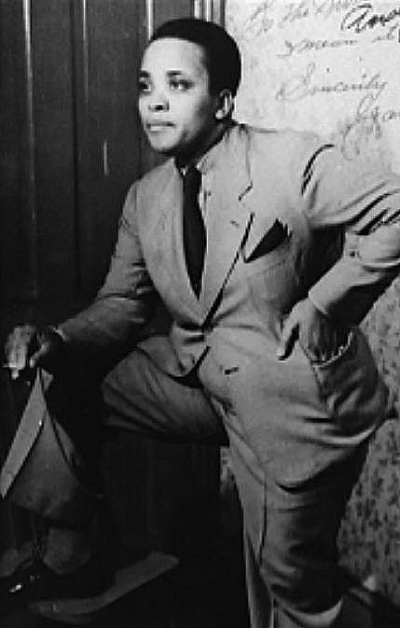 "Any time you see me with my arms around an old man, I'm holding him for the police."

 "Ain't nothin' an ol' man can do but bring me a message from a young one."

 

"My husband was so ugly, he used to stand outside the doctor's office and make people sick."


 

"It's no disgrace to be old but damn if it isn't inconvenient."


 

"Love is like playing checkers. You have to know which man to move."



By the 50s, Moms decided to drastically change what she had typically worn on stage and began sporting her trademark hausfrau look, and also during this time, blue comedy albums were gaining popularity. The party vinyls were typically not sold out in the open at record stores but kept hidden under counters due to obscenity laws. Moms brand of comedy was bawdy blue humor and she was not by her lonesome. She shared those hidden counter shelves with comedy giants like Redd Foxx, Rudy Ray Moore, LaWanda Page, and Skillet & Leroy.
Moms released her first comedy album in 1960, The Funniest Woman in the World, which sold over a million copies and was certified gold.  In 1966, Moms' LP Now Hear This, became a stag party hit. She would go on to eventually record twenty comedy albums throughout her long and enviable career.
The turbulent 60s was a time of civil rights unrest for Blacks in this country. Moms seized the opportunity to use her comedic performances to covertly protest racial and gender inequality in this country. She used the platforms of the stage and comedy recordings to criticize the marginalization of African Americans and the exploitation of women and did so for integrated audiences.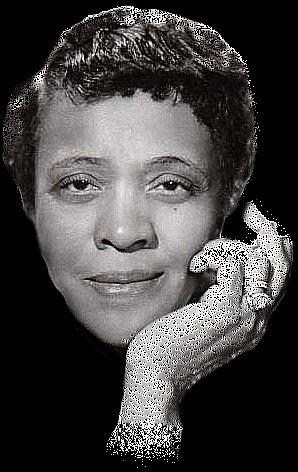 "The Funniest Woman in the World" came to be accepted by white audiences. Moms made club concert and television appearances on the popular programs at the time of such celebrities as the Smothers Brothers, Bill Cosby, Mike Douglas, and Flip Wilson where she successfully mediated her most subversive messages of protest through humor and song. And speaking of song, at age 75, Moms became the oldest living person ever to have a U.S. Top 40 hit when her recording, Abraham, Martin, and John hit #35 in 1969.
In 1974 while filming her final film Amazing Grace, Moms suffered a heart attack, was given a pacemaker, and returned to finish the film.  During the same year, Moms' second husband, Ernest Scherer, a New York businessman, passed away. They had been separated for 20 years but maintained a loving friendship. They had three daughters and one son, six grandchildren, and seven great-grandchildren. Moms lived with her youngest daughter, Bonnie, in a mansion in Hartsdale, New York.
On May 23, 1975, Moms passed away from heart failure; she was 81.