In the 70s, television was dominated by the creative powerhouse, writer/producer Norman Lear, whose groundbreaking sitcoms dominated the airways–All in the Family, Maude, Good Times, and Sanford and Son. They all had super catchy theme songs that are still imprinted on our brains some 50 years later.
The Sanford and Son theme song is undoubtedly up there with the most famous TV show themes of all time—is there anyone who doesn't know it? Quincy Jones wrote the instrumental tune, and upon hearing the song today, it summons vivid memories of my childhood.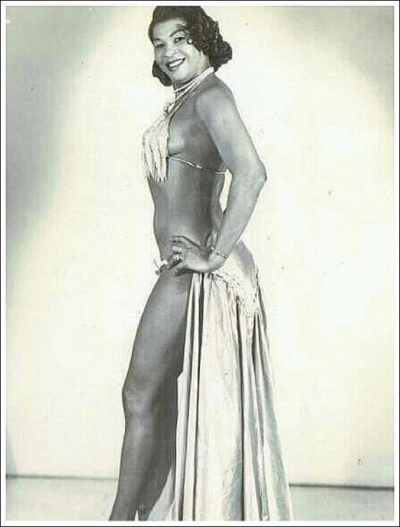 Each week, we all eagerly watched the zany junkyard antics of Fred Sanford, played by Redd Foxx, along with his "dummy" son Lamont portrayed by Demond Wilson. And then, there was Fred's motley crew of lovable misfits who appeared on the show throughout the years. But out of all the supporting characters who riled up our beloved curmudgeon Fred, sister-in-law Aunt Esther, played by LaWanda Page, stood out.
Introduced in season two, Aunt Esther was a loveable, loud, crotchety, Bible-thumping, holy roller. The tall and imposing figure of a woman was determined to save the soul of the "fish-eyed fool" husband of her deceased sister, Elizabeth. And we loved every minute of Fred and Esther's battles.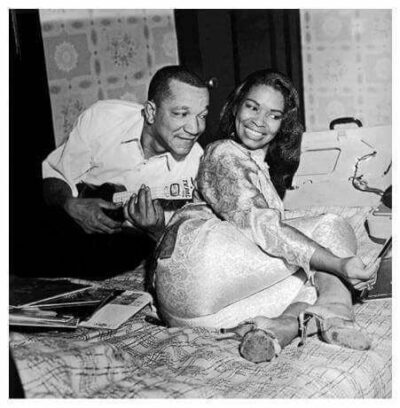 LaWanda Page was born Alberta Peal on October 19, 1920, in Cleveland, Ohio. She was, however, raised in St. Louis, Missouri. LaWanda would begin her career as a dancer and chorus girl at the age of 15. The young performer, who was billed as "The Bronze Goddess of Fire," added a fire-eating bit to her act when working in small nightclubs. She would eventually travel the chitlin' circuit throughout the Midwest during the era of segregation and gradually added skits and stand-up comedy to her act.
During the early years of LaWanda's career, she'd find herself sharing the stage with such notable comedians as Richard Pryor and Redd Foxx, whom she had known since her school days in St. Louis. During the 60s, LaWanda moved to Los Angeles and joined the comedy group Skillet, Leroy, & Company.
The comedy album phenomenon of the 1960s brought comics into American homes in a variety of different ways. Albums were the only way that raunchier comedians like Redd Foxx and LaWanda could reach a broader audience. "Party records"—records of blue material cultivated a vast nationwide audience.
LaWanda recorded several live blue material comedy albums for Laff Records in the late 60s and early 70s. She also continued to play comedy clubs traveling back and forth to St. Louis and Los Angeles. When LaWanda's mother took ill, she had decided to move back to the Midwest to care for her when her friend Redd Foxx came a-calling.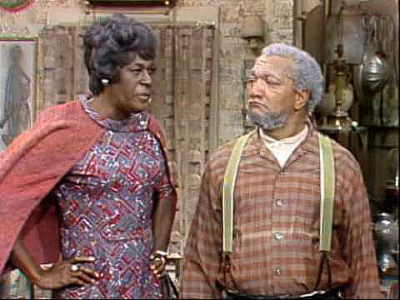 The year was 1973, LaWanda was in her 50s when Foxx encouraged her to join him on his popular sitcom Sanford & Son. The show was based on the British hit series, Steptoe and Son. The first actress to appear on the show as one of Fred's sisters-in-law was the great actress Beah Richards, who left after just one season. LaWanda decided to join her friend on his hit show.
The character of Aunt Esther became an instant hit. Lawanda became a scene-stealer. Audiences loved Esther and Fred's verbal battles and howled when she'd use catchy phrases like"watch it sucka!" or "you heathen." Esther was a tough cookie, and she'd not only try to dominate Fred but also her poor submissive husband Woodrow, played by actor Raymond Allen, who also portrayed "Ned the Wino" on the sitcom Good Times.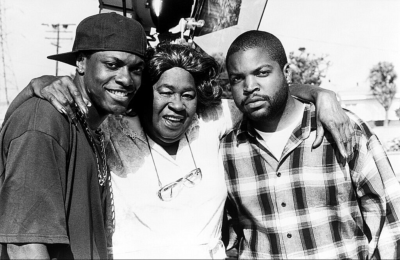 LaWanda remained a cast member on Sanford & Son until the show ended in 1977. She reprised the role in two short-lived spin-offs, The Sanford Arms also in 1977 and Foxx's own Sanford in 1980. LaWanda also made guest appearances on Foxx's variety show, The Redd Foxx Comedy Hour the same year.
Just an aside, there is also a rumor floating about that actress Lynn Hamilton, who played Fred's girlfriend, Donna, on the show, is LaWanda's real life sister; this is fake news.
Throughout the 70s and 80s, LaWanda continued making cameo appearances on such hit TV shows as The Love Boat, Family Matters, Amen, Diff'rent Strokes, and Martin. She is remembered for stealing the opener in the 1995 Ice Cube cult film, Friday.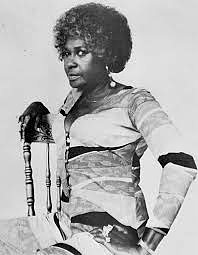 The actress would appear on several tracks of drag performer RuPaul's debut album Supermodel of the World. LaWanda made television commercials, including a well-received one for the Atlanta-based Church's Fried Chicken, where she introduced the signature phrase, "Gotta Love It."
As far as LaWanda's personal life, she was married three times. She first married at age 14, then became a widow five years later. LaWanda would joke that "she outlived all those suckas," referring to all three husbands.
LaWanda died on September 14, 2002, in Los Angeles of complications from diabetes; she was 81. She had a daughter, Clara Johnson, an evangelist, who passed away in 2006.