The 1959 remake of Imitation of Life will always be a classic film for many and for especially African Americans. However, real film buffs like myself will always ask the question, "Have you seen the 1934 version of the film?" In the original movie, the beautiful and talented actress Fredi Washington took on the role of Peola, the light-skinned Black daughter of a mammy-like housekeeper, Delilah, played by Louise Beavers. Unlike her movie role, in real life, even though Fredi could pass for white, she refused to distance herself from her Blackness and even went on to become a very vocal activist for African American performers.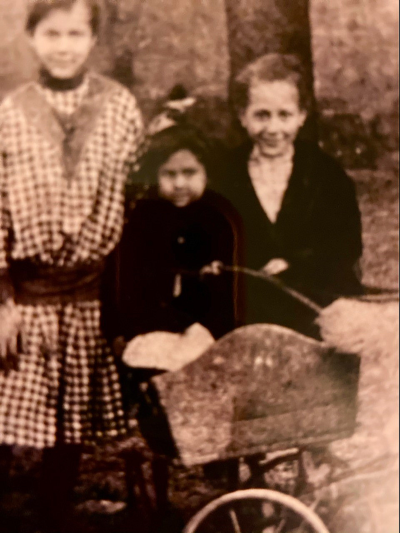 Fredi was born Frederika Carolyn Washington on December 23, 1903, in Savannah Georgia. Fredi's father Robert Washington was a postal worker and her mother, Harriet, was a homemaker. She was one of five siblings sisters Isabel, Rosebud, and brothers Robert (Bubba), and Alonzo. Fredi had a lithe physique and was light-skinned with green eyes. She could have easily passed for white.
Fredi lost her mother at age eleven, and she and her sister Isabel were sent to live at a convent for orphaned Black and Indian children in Pennsylvania. At age 16, the young beauty moved to New York City to live with a grandmother and aunt, and having taken an interest in acting, she studied at the Christophe School of Languages and the Egri School of Dramatic Writing.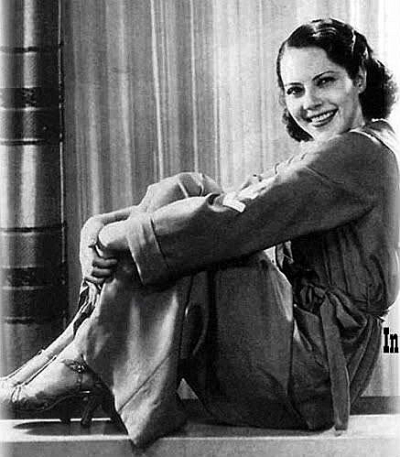 In order to make ends meet, Fredi worked as a clerk at a dress company, and as a bookkeeper at a record company. While at the record company, Fredi heard of an audition for the first Black Broadway musical, Shuffle Along (1921), by the famed Black team of ragtime composer Eubie Blake and singer lyricist and band-leader Noble Sissle. Fredi was hired on the spot as a dancer in the chorus line. She toured with the show for four years working alongside the great Josephine Baker, and distinguished Paul Robeson. The ingenue was given a salary of $35.00 per week which she used to support her family.
Despite some early success in New York, Fredi found a lack of opportunity for Black performers. She decided to try her luck in Europe with her dance partner, Al Moiret. She continued to appear on stage and on screen for the next couple of years. Fredi worked hard to make her mark as a respected dramatic actress which for her meant refusing to play subservient mammy roles typically given to Black actresses at the time.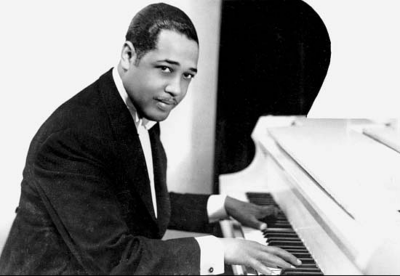 In the late 20s, Fredi would appear in a short sound film Black and Tan Fantasy alongside famed Black orchestra leader Duke Ellington with whom she would have a passionate love affair, and who is said to be the love of her life. Fredi walked out on her relationship with Duke after realizing he would not leave his wife. Fredi, however, continued touring with the Ellington band in the 30s as they traveled through the segregated South. The performer's light skin afforded her opportunities that helped her bandmates like being able to purchase things for them at retailers where Blacks were not allowed.
Hollywood executives urged Fredi to pass for white so that she could land work and become a huge star; she absolutely refused. In 1933, Fredi would once again be teamed up with actor Paul Robeson in the 1933 film Emperor Jones. Since Fredi's skin was so light, it was darkened or "dipped" for the film so that audiences wouldn't become enraged thinking they were watching a white woman interacting with a Black man on the screen. The same skin darkening process was also used for Lena Horne.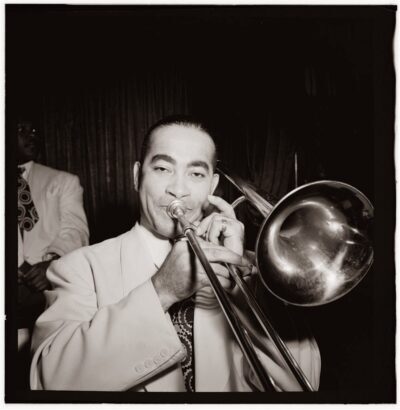 In 1933, Fredi married Lawrence Brown, a trombonist in Ellington's band. Brown was so handsome folks nicknamed him 'The Black Valentino.' The pair divorced after fifteen years of marriage.
Fredi's best-known role was for her stellar performance in Imitation of Life co-starring Claudette Colbert and Beavers. In the tearjerker, she struggled with her racial identity, longed to be white, and even tried to pass as a white woman while heartlessly casting her Black mother aside. Once again Fredi's complexion had to be darkened for the melodrama.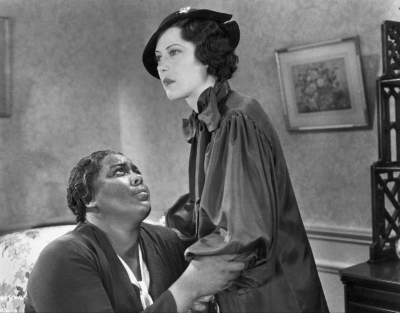 Meanwhile, behind the scenes, beginning in 1934, with the authority to evaluate and censor films, the Production Code Administration (PCA) upheld the standards of the Motion Picture Production Code (the Code), which regulated the entire film-making process. Even with the censors' approval, the film incited varying local reactions over the portrayals of African American stereotypes and miscegenation (race-mixing). By late July 1934, the PCA still considered Imitation of Life a "dangerous" film. The PCA felt that the film ultimately challenged the clause against depictions of miscegenation in films, and although the film did not depict it, the subject matter alone could be grounds to not approve the film.
Many historians and film scholars point to the tragic ending of the film as the reason why it ultimately passed the censors. At the end of the film, Peola returns to attend her mother's lavish funeral (Delilah's final wish). In this emotional ending, Peola comes to realize her mother's devotion and loyalty to her too late. Historian and author, Donald Bogle, contends that Peola "weeping by her mother's casket was Hollywood's slick way of finally humiliating her, its way of finally making the character who had run away with herself, conform to the remorseful mulatto type." It was in Peola's final acceptance of her mother and her Blackness that gave the PCA the ability to pass the film.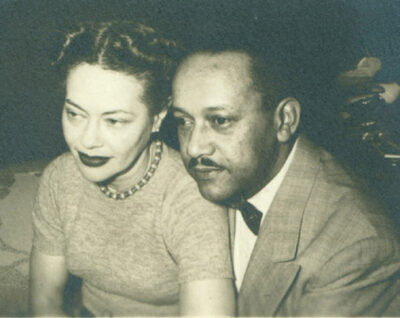 Finally, after the film was released, audiences complained that Fredi was actually trying to pass for white. The actress lashed out at her critics during an interview stating:
"You see I'm a mighty proud gal, and I can't for the life of me, find any valid reason why anyone should lie about their origin or anything else for that matter. Frankly, I do not ascribe to the stupid theory of white supremacy and to try to hide the fact that I am a Negro for economic or any other reasons. If I do, I would be agreeing to be a Negro makes me inferior and that I have swallowed whole hog all of the propaganda dished out by our fascist-minded white citizens."
After appearing in Imitation of Life, Fredi went on to do the film One Mile from Heaven with Bill Robinson (1937), and the play Mamba's Daughter with Ethel Waters and Georgette Harvey (1939). She also appeared in the all-Black Broadway production of Lysistrata in 1946.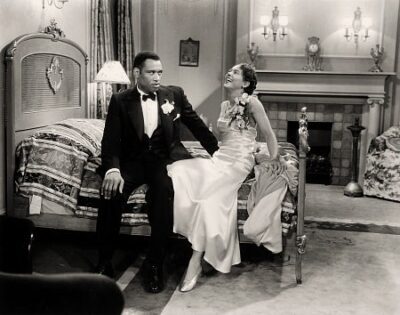 Sadly, as time progressed the acting roles offered to Fredi were few and far between. The talented performer felt as though her craft's pickings were practically nonexistent for her because she was too light for Black films. In white films, the subservient roles typically went to darker complexioned actors. Embracing her Black roots and refusing to play many roles, Fredi's acting days were numbered.
Fredi had always been vocal when it came to defending her race. In the 30s, she actively participated in the boycott campaigns and the picket lines organized on 125th Street by her brother-in-law, the Reverend Adam Clayton Powell Jr. (who had married her sister Isabel), to force Harlem stores, utility companies and bus lines to hire Blacks. In 1938, she was a co-founder and subsequently executive director of the Negro Actors Guild, an organization which included among its officers Duke Ellington, Louis Amstrong, Ethel Waters, Paul Robeson, and Adam Clayton Powell Jr.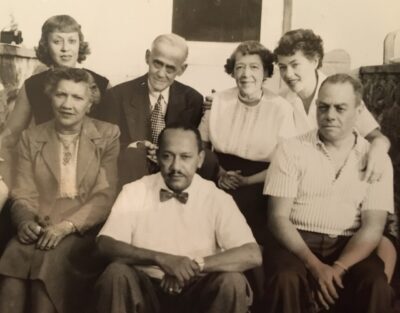 Fredi also wrote a regular feature Headlines and Footlights (1944) and Fredi Speaks for The People's Voice, a weekly paper founded by Adam Clayton Powell Jr. in 1938. In the 40s and 50s, she actively participated in the Cultural Division of the National Negro Congress and the Committee for the Negro in the Arts, two organizations dedicated to the equality of opportunity for Black artists and the eradication of racial stereotypes in all forms of American culture.
In 1952, Fredi married her second husband Dr. Anthony Bell, a Connecticut dentist. The couple moved to Greenwich, Connecticut. Fredi never had children.
Fredi never made it to the top like her contemporaries Ethel Waters, Josephine Baker, and Nina Mae McKinney because she didn't look "Black" enough. She retired from films but appeared on episodes of the famed 50s radio show The Goldbergs. She continued to speak out against injustices toward African Americans throughout the remainder of her life. Just to keep busy, Fredi also landed a job as a salesperson at the popular chic retailer Bloomingdales from 1959 until 1980.
Fredi Washington died of pneumonia following a stroke in Stamford, Connecticut on June 28, 1994. She was 90 years old.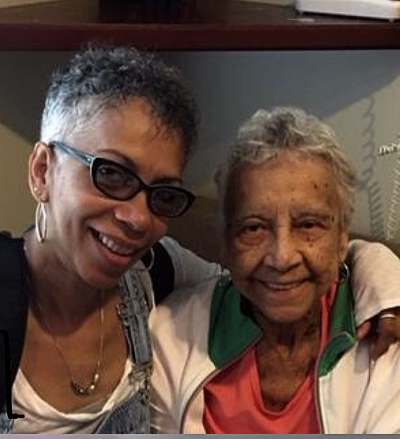 In writing this tribute to the talented and beautiful Fredi Washington, I consulted with my dear sisterfriend, Leslie Codrington, who is Fredi's grand-niece. She shared stories of her aunt Fredi, and also of her aunt Isabel, who was the more vivacious sibling. Leslie also revealed how all of aunt Fredi's siblings called her "The General" because as the eldest, she didn't put up with nonsense. She was, however, very loving and was always willing to share of herself. One of Leslie's fondest memories of her aunt that puts a smile on her face even now is how she'd always buy her the prettiest and daintiest underwear from Bloomingdale's.