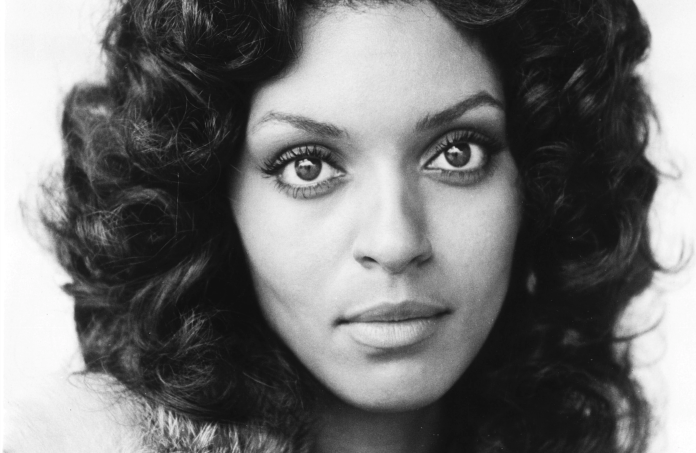 I recently watched an episode of a documentary based on the glamorous life of Hollywood screen legends Paul Newman and Joanne Woodward. The program featured film footage from the '50s and '60s of the pair and other fellow actors at the famed Actor's Studio in NYC, a unique theater workshop where members gather together to work on their craft. Well, why was I not surprised when I did not spot one Black actor? Not seeing African American actors at the legendary studio was a vivid reminder of how we were largely marginalized into playing one-dimensional roles such as servants or supplying comic relief to a plot.
Yet, despite the widespread discrimination in Hollywood, there was a rising tide in the'70s that ushered in a new wave of African American talents on the big screen. Movie studios woke up and smelled the cash. It is undeniable that the blaxploitation era of the '70s was merely a commercial impulse to get as many Afros in the theater as humanly possible.  Blaxploitation movies were made by Black filmmakers with Black actors for Black audiences. These films provided the first on-screen opportunities for audiences to see Black characters presented as heroes taking down white villains.
Detractors of the Blaxploitation genre considered the film movement harmful, mainly for perpetuating and furthering stereotypes. Despite the negatives surrounding the blaxploitation era of filmmaking, the explosion of these films established a cinematic voice for a community and a generation that had been severely muzzled in mainstream cinema up to that point.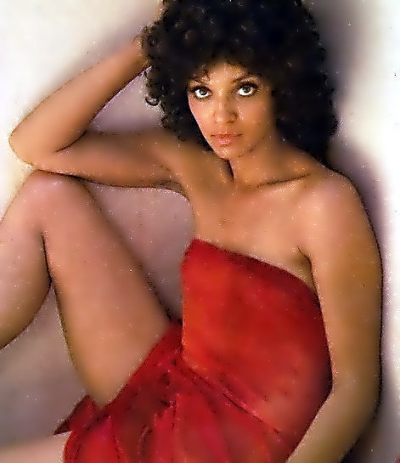 One of the most memorable icons of the blaxploitation era was Vonetta McGee–strong, beautiful, and sexy. I saw my first blaxploitation film, Blacula, in 1972, starring William Marshall, Thalmus Rasuala, Denise Nicholas, Ketty Lester, and of course, Vonetta. I will never forget that one scene where Vonetta was so resplendent in her African attire as she portrayed the vampire's unsuspecting girlfriend. Lawrence Vonetta McGee was born on January 14, 1945, in San Francisco, California, to parents Lawrence and Alma McGee. Vonetta graduated from San Francisco Polytechnic High School in 1962, then enrolled at San Francisco State University as a pre-law student. She caught the acting bug after becoming involved in community theater and dropped out of college to pursue it.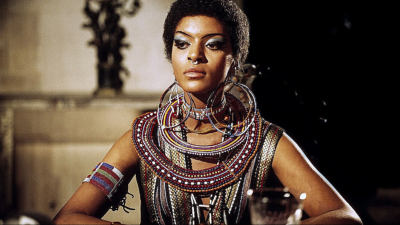 Vonetta moved to Italy in the '60s, where she found work at Cinecittà Studios. The actresses' first film, Il Grande Silenzio/The Great Silence (1968), was a spaghetti western directed by Sergio Corbucco. The performer also appeared in the Italian comedy, Faustina (1968), directed by Luigi Magni, which was actually her first released film. Vonetta's talent captured the eye of the legendary actor Sidney Poitier, who insisted she return to the US to appear with him in the crime drama, The Lost Man (1969). She also starred as the Negress in John Huston's espionage thriller, The Kremlin Letter (1970).
In 1972, Vonetta was cast as the star in what would be her first blaxploitation film, Melinda, co-starring Calvin Lockhart. Vonetta went on to appear in a string of other blaxploitation films–Blacula (1972), Hammer (1972), Shaft in Africa (1973), Detroit 9000 (1973), and Thomasine & Bushrod (1974), co-starring Max Julien. Max rose to pop-culture prominence for his role as the soft-spoken pimp Goldie in the 1973 film, The Mack. Vonetta and Max were the couple of the hour, two beautiful people who had a live-in love relationship from 1974 to 1977.
In 1975, Vonetta appeared with Clint Eastwood in the thriller The Eiger Sanction, where she and her co-star shared a passionate love scene that was still taboo at the time. The blaxploitation veteran appeared in various films after the famous era, yet her career never reached the stardom of her white counterparts.
Vonetta, who had always been open about her views on racism, disliked the term 'blaxploitation.' She was proud of the Black part, proud of the strong, take-charge characters she had played in the films, but did not consider them exploitative in any way. The Los Angeles Times reported how Vonetta referred to herself as "one of the lucky graduates of the Black-film genre." She pointed out how there was a difference between someone like Diana Ross and other potentially marketable Black actresses. "She has had the luxury of a studio behind her. This is where a lot of us fell short. We all needed a certain amount of protection, but we were on our own," said Vonetta.
Vonetta continued to work in both movies and television in the '80s and '90s. She went on to appear in the cult classic Repo Man (1984), which was a hit with audiences and marked her return to the big screen. She did guest spots on such classic TV shows as Starsky & Hutch, Diff'rent Strokes, Cagney & Lacey, Helltown, and Amen.
Sadly, Vonetta's career never surpassed the height she had achieved during the blaxploitation film era, which reportedly slaughtered the careers of so many African American actors who used the genre as a stepping stone to try and make strides in white Hollywood.
In 1986, Vonetta married actor Carl Lumbly who played her on-screen husband on Cagney & Lacey. The pair went on to have a son, Brandon, two years later. After giving birth, Vonetta's career slowed down considerably; she appeared in only four more films.
Vonetta McGee was beset by health problems in her later years. After being on life support for two days, the actress, who was known for her large and expressive eyes, passed away on July 10, 2010, of cardiac arrest in Berkeley, California; she was only 65 years old. Although McGee had been diagnosed with Hodgkin's lymphoma at age 17, her death was not related to the disease.