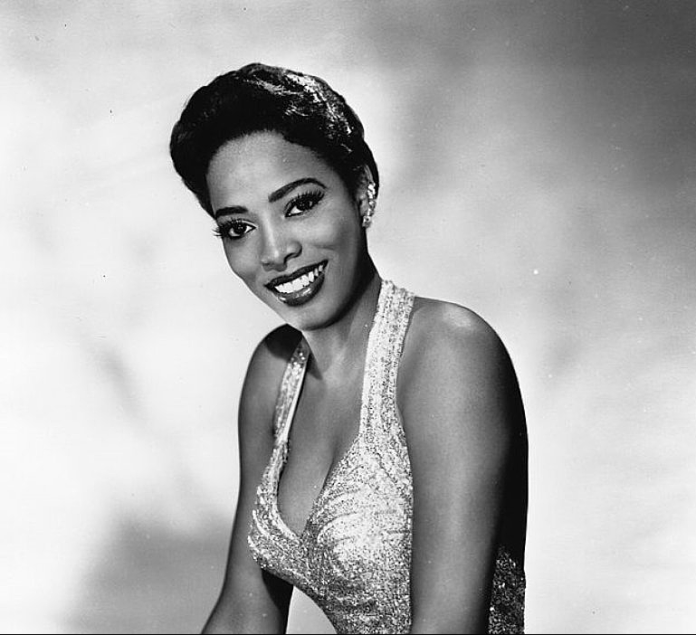 Actress and songstress extraordinaire Ketty Lester has had a life's journey that makes you sit up and take notice. The entertainer's enviable career spans film, TV, music, and the stage. We will never forget Ketty's riveting role as Hester Sue Terhune on the 80s hit TV show Little House on the Prairie. The performer was also a familiar face during the Black movie boom of the 70s in such films as Uptight, Uptown Saturday Night, and the horror cult classic, Blacula. We enjoyed Ketty's badass performance as Juanita Jones, the cab driver, who wasn't afraid to give Blacula a piece of her mind. And what about the frighteningly unforgettable scene after Juanita is bitten, becomes a vampire, and is seen running down a morgue's corridor towards a victim; many of us probably had nightmares for days after watching that scene!
Ketty, whose birth name was Revoyda Frierson, was born on August 16, 1934, in Hope, Arkansas, to parents who were farmers. Ketty's grandparents were slaves and sharecroppers who toiled in the Arkansas fields. She was one of 15 children in the Frierson household. Ketty's first creative love was singing, and as a child, she sang in a church choir. As Ketty matured, she dreamed of pursuing music instead of working in the Arkansas fields. And as fate would have it, she ultimately won a scholarship to Philander Smith College in Little Rock, Arkansas. 
Unfortunately, Ketty had to deal with a family obligation that led her to San Francisco, where she had to care for a couple of her siblings. She enrolled at a nursing school in the Golden Gate city, but dwindling finances forced her to seek employment as a singer to help make ends meet for herself and family. She joined theater groups, performance troops, and secured a singing gig at a popular nightclub. Thankfully, success eventually caught up with Ketty, and she got to tour Europe and South America with famed orchestra leader Cab Calloway.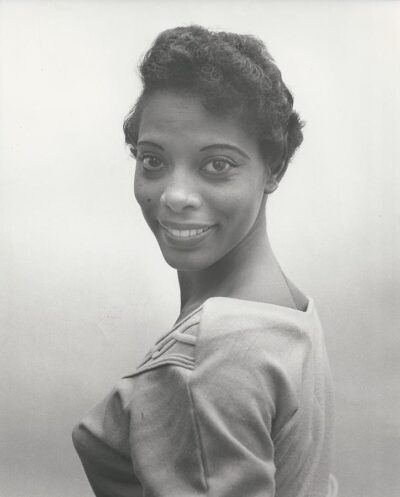 Upon Ketty's return to the States, she landed in California, where she managed to secure a recording contract with the Everest label. The record deal produced Ketty's first single, Queen for a Day. After a few introductions to producers and songwriters, it was recommended that she change her name, so, Ketty Lester was born. Ketty eventually inked a contract with Era Records, where she struck international gold with the 1962 recording Love Letters. The Grammy Award-nominated recording stayed on the U.S. and U.K. record charts for three years. The song reached #2 on the Billboard R&B chart and #4 on the U.K. singles chart, selling over one million copies. In 1991, Love Letters ranked 176th on the Songs of the Century list compiled by the Recording Industry Association of America (RIAA). The songstress, who had been compared to Dinah Washington and Nancy Wilson, made several recordings after her initial success, but they were not chart-toppers. By 1970, Ketty had decided to try her hand at acting.
Ketty went on to appear in movies, plays, and eventually, she did guest stints on several of our most beloved TV shows like That Girl, Happy Days, Sanford & Son, The Flip Wilson Show, and Love American Style. In addition, Ketty worked the TV commercials route and even became the familiar face of Wesson Oil. Ketty is honored to be the first African American woman on a daytime soap, Days of Our Lives, playing the role of Helen Grant from 1975 to 1977. She then went on to join the Little House on the Prairie cast as Hester Sue Terhune, a fan favorite, and remained with the show until it ended in 1983.
Ketty continued to work in films. In 1993, she appeared in the movie Street Knight. Those fans of the House Party series of films will remember her as Aunt Lucy in House Party 3 (1994). In 2012, she circled back to acting in movies to appear in Killing Them Softly with Brad Pitt.
The octogenarian has had a successful career as a creative and is now a lady of leisure. The still country girl at heart, chatted with 50BOLD about everything Ketty and she certainly did not bite her tongue!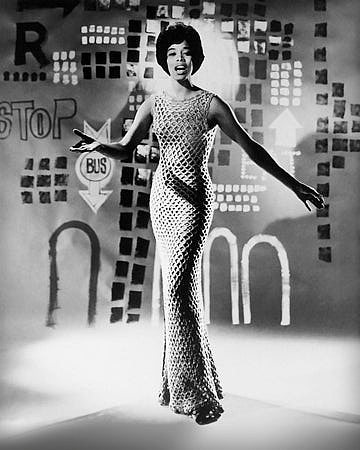 50BOLD: You are an actress and songstress. Did you come from a home where there were creative juices or were you the only one?
Ketty: My father was a great singer. And my mother sang as well. My brother Frank could sing better than I and he was also funny, a real comedian. My sister Bernice was also a good singer.
50BOLD: Is it true you came from a household with fifteen children?
Ketty: Yes, but all of them didn't live. My twin brothers died four days after birth. So, we were actually thirteen siblings who lived on a farm.
50BOLD: Wow, it appears you had a wonderful childhood filled with love and laughter.
Ketty: Well, in my book, Ketty Lester: A Memoir, the first chapter is called Happy Days because it focused on family as those were happy days for me. I loved living in the country with my family. We were always together in the house with my grandfather. I have a picture of my mother's father who was a slave. My grandfather's father was a slave owner and his mother was their Black cook. So, I have a picture of him and my mother who was the oldest of his children. Growing up, I had a wonderful life! In the country, we grew and raised everything we ate you know. The only thing we didn't produce was flour but we could make cornmeal.
50BOLD: I love farm living! You began your career as a singer and even won a music scholarship.
Ketty: My scholarship came from Philander Smith College in Arkansas. But I didn't go to Philander Smith because a few of my siblings were graduating at the same time. My sister Mattie and I graduated together. I always felt I had to take care of Mattie. So, when I received the scholarship, Mattie didn't get one so what was I going to do? I couldn't leave her. So, I went walking in the park and decided that Mattie and I would join the service. When World War II began, Uncle Sam was not readily accepting Blacks but Black women could still volunteer nonetheless.
My second oldest brother was always the one who told everyone what to do. Well, my mother called my brother to tell him of my plan. He did not want us to go into the service, so, he returned to Arkansas to get my sister Mattie and me.  My brother drove us all the way to San Francisco, California to live with my third oldest brother. San Francisco was the place where my sister I attended college.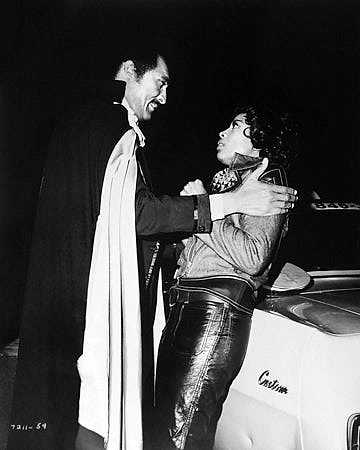 50BOLD: You definitely had a great family dynamic! Now, you were friends with Dr. Maya Angelou?
Ketty: I didn't finish school because we were living with my third oldest brother who had strict rules. If we did not abide by his laws, he threatened to put us out. (laughs) So, Mattie made a 'slight mistake' and I had to find a place for us to live. I needed to go out and work. I tried a shipyard because my father worked at one during World War II. I thought everybody knew my Daddy, (laughs) just to show you how stupid I was! So, I went to a shipyard, but they said I was too young. I tried other places but no luck.
The University of California in Berkeley would always put on a summer show. A university rep came to my school to meet with my choir director. I sang with the school choir. The rep asked my choir director if he had a singer who could work in his show during the summer. My choir director pointed at me. Well, I thought he was pointing at someone in the rear but he was pointing at me! I took the job and eventually got to meet the owners and manager of a club called the Purple Onion because they would always come to see shows at the university. At the time, I was studying to be a nurse. One of the club owners approached me to ask if I'd be interested in singing at his establishment. He gave me his card and I put it in my pocket.
I needed to find a place to live for Mattie and myself and could not find a good paying job. So, I wound up calling the club owner who had given me his card.  I only knew two songs at that time but he hired me. On my first night at the club, I shared the bill with the comedienne Phyllis Diller. We really didn't have many female comics back in those days. I think Phyllis was one of the first. So, I was the opening act at the club, Phyllis was the comedienne, and Dr. Maya Angelou was the headliner.  Yes, Maya Angelou!
50BOLD: WOW! Maya Angelou? Was she a singer?
KETTY:  Well, she sang!  Better yet, should I say, Maya tried to sing because she couldn't! (laughter)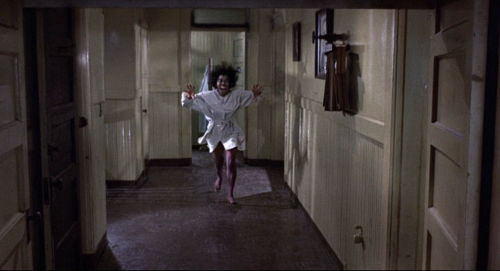 50BOLD: Oh, stop it! (laughs) Let's just say she was one of the best poets ever! (laughs)
Ketty:  Maya would say she was from Jamaica, make up these Jamaican songs, and sing them like she was from the island. I was so excited to meet Maya.  I had to meet her somehow. One night after a show, I went to Maya's room to introduce myself. I said 'Ms. Angelou, I'm Ketty and it's so nice to meet someone from a foreign country.' Maya laughed at me and said, 'Are you laughing at me, with me, or what? I'm from Arkansas just like you!'  I told her, 'No, you sang a Jamaican song. And I want to learn some of those songs!' But Maya said, 'Do you know where Camden is?' I said, 'Oh my goodness, Camden what?' She said, 'Camden, Arkansas.' I said, 'My goodness, Camden doesn't even have a railroad track.' After Maya and I met, we became the best of friends.
50BOLD: I love the story of how you met Dr. Angelou. It is just amazing and hilarious!
Ketty: Maya was my best friend. She was also my first friend in show business. When another Purple Onion opened here in Los Angeles, I was the opening act. Maya was actually the star. She paired me with a jazz trio and I performed with them. While in Los Angeles and working at the club, I began meeting famous celebrities like Lena Horne, Groucho Marx and Rosemary Clooney.
50BOLD: Your international 1962 hit song Love Letters went gold and sold over a million copies. Eventually, the album was Grammy-nominated for Best Solo Vocal Performance, Female. I'm sure you were in heaven at that time. Yet, it was the early 60s and a turbulent time for Blacks in this country. At the time, did you face any prejudice in the record industry as an artist?
Ketty: I did not face prejudice in the recording industry at the time, not really.
50BOLD: I know you worked with the great orchestra leader, Cab Calloway, but did you also sing with James Brown?
Ketty:  After Love Letters became a hit, I agreed to tour with James Brown of all people. Well, me and James (laughs)… I didn't know we were going on a tour bus. When I got on the bus, the bandmates were smoking pot and cigarettes—I did not do any of it. So, I told the bus driver to stop the bus and let me off. I got off of the bus in the woods of Alabama. It just so happened that James Brown had been following the tour bus; he was in a limousine.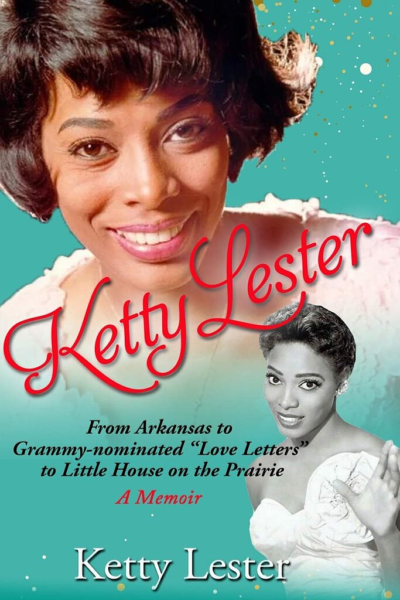 50BOLD: And James Brown had you on a tour bus with the pot smokers! Lord! (laughs)
Ketty:  And he had me on a bus with his bandmates smoking dope and stuff and I told them, 'Listen, can't y'all wait to do that stuff later!' They all laughed at me. Well, I told the bus driver, 'Stop the bus, I'm getting off!' I got off the bus and was thumbing a ride when this limousine pulled up to me. It was James Brown, who said, 'What are you doing out here?' I said, 'I'm trying to get a ride so that I can get a plane to New York.' James said, 'Ketty get in the car.' So, I got in the car. (laughs) I said, 'Listen Mr. Brown, I do not smoke. I do not drink. And I'm going to quit the show.' We were supposed to do a tour of 49 one-nighters. I did two nights. I just couldn't do the one-nighters. It was just too much riding on a bus. I had never been on a bus because where I come from, you walked or drove to wherever you wanted to go. My Daddy had a little old truck and I learned to drive it when I was a child.
50BOLD: You've been compared to people like Dinah Washington and Nancy Wilson. Did you ever get to work with them?
Ketty: No, I didn't work with Nancy or Dinah. I knew Nancy because she lived not too far from me. Before she got married, and when she was just starting out in her career, I knew her.
50BOLD: Blacula is one of my favorite films. I will never forget the scene where you are running down the corridor of a morgue. How did you summon that frightening energy?
Ketty:  I don't know! Blacula was my first horror movie. I was made up and very upset because they smeared some kind of grease on me, and my skin is very sensitive. William Cain, a Black man, directed that movie. Blacula was my first film where I had a big role. I was told what to do and went running down the corridor with these ugly teeth. Blacula was the ugliest movie I had ever made. And everywhere I go, I always hear 'I like Blacula!'  But in the film, I was truly, the ugliest woman in the world!
50BOLD:  Well, you were the flyest cab driver I had ever seen. And when you called Blacula, 'boy' well, everyone remembers that scene. 'You better get out the way, boy!'
Ketty: (laughs) And when Blacula, William Marshall, went to bite me, I thought he was going to kiss me! (laughs) 'You better get out the way boy!'
50BOLD: He was a kind of sex symbol back then.
KETTY: You know William was a Shakespearean Actor.  And yes, a ladies man.
50BOLD: Was he as debonair as he appeared to be all the time?
Ketty: He was so good looking.
50BOLD: You are a legend and BTW, I loved you in Sanford and Son; I still remember your role as Lamont's love interest.
Ketty:  You know Redd Foxx thought he could touch a woman anywhere. He tried to be slick once and patted me on the behind. I told him, 'Man, get your hand off my behind. What you are touching belongs to my husband and me; don't touch it!'
50BOLD: Well alright now, you put Redd Foxx in his place!
Ketty: When I put Redd in his place he told me, 'You're just country and crazy.' I replied, 'We all are!'
50BOLD: You were offered the TV role of Julia that was eventually given to Diahann Carroll. You turned down the job?
Ketty: No, I didn't turn down the Julia role. I was busy at that time appearing in the play A Raisin in the Sun and had received great reviews. Some producers came to see the play and asked if I would like to appear on the show for a couple of episodes. I told the producers how I would love to appear on the show but had to finish my obligation with the play first. So, I appeared in about three Julia episodes.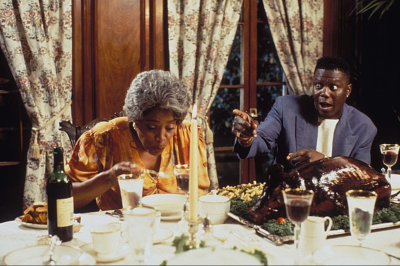 50BOLD: How well did you know Diahann Carroll?
Ketty: She was a very sweet person. I loved her.
50BOLD: She was loved by us all! You were the first at doing a few things in your expansive career.
Ketty: I was the first Black woman to appear in a daytime soap opera, Days of Our Lives, and the first to perform in the Ziegfeld Follies.
50BOLD: What was it like working with the great Bernie Mac? You both worked on the film House Party 3.
Ketty: I loved him, I loved him to death… Bernie Mac and I were just…it was just great working with him. He was such fun. Bernie said how he was going to do a series and wanted me to play his mother. I told him I would love to play the role of his mother. Bernie then got very sick and passed away…
50BOLD: Yes, Bernie's illness was so tragic; he was so young.
Ketty: I didn't know he was sick. I didn't know it!
50BOLD: Michael Landon and Little House on the Prairie, what was it like working with him?
Ketty: Perfect. I thought Michael Landon was one of the best directors. We met on a film he was directing called It's Good to Be Alive about former Brooklyn Dodger Roy Campanella. One day, I felt a seizure coming on during the filming but didn't have it right away. Michael and I got to talking and I was made to feel like I was a part of his life. I told him, 'I'm going to tell you something I haven't told anyone before' and revealed how I was an epileptic. Michael responded, 'Well, don't worry about it, I think I am too,' he said. (laughs)
Michael asked what he could do for me if I had a seizure and I told him to hold me. And I said, 'If you ask me my name and I tell you, then I'm alright.'  Well, I did have a seizure and when I came to, Michael asked me my name.  I said, 'Michael, I know my name!' (laughs) We laughed about it. Michael was clever and to me, he was one of the best, very loved by the Hollywood community.
50BOLD: You've had a very blessed career. Out of everything you've done, what was the most rewarding role for you?
Ketty: I would say my most rewarding role was as Hester Sue on Little House on the Prairie and as Juanita in the film Blacula.
50BOLD: You are a widow. How long were you married?
Ketty: Before my husband died, we were married 49 years. We could have made our 50th wedding anniversary had he lived. I found out later that I was his third wife and he never told me.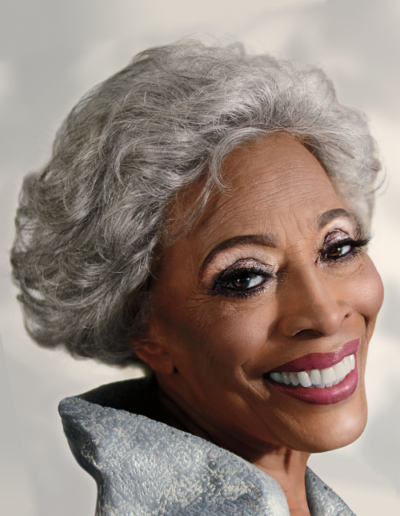 50BOLD: You've got to be kidding me!
Ketty: No, I am not!
50BOLD: Well, he saved the best for last!  How many children do you have?
Ketty: I have one son.
50BOLD: Ms. Lester, you're 87 years young, a true gift from the Almighty. You're healthy, your mind is so sharp, and your memory is phenomenal.  Do you have any advice for our 50BOLD readers on how to live their best life?
Ketty: I will say this, enjoy life while you have it because nobody is promised a tomorrow. You're only promised today because you are in the moment. So, enjoy every minute that you are given.