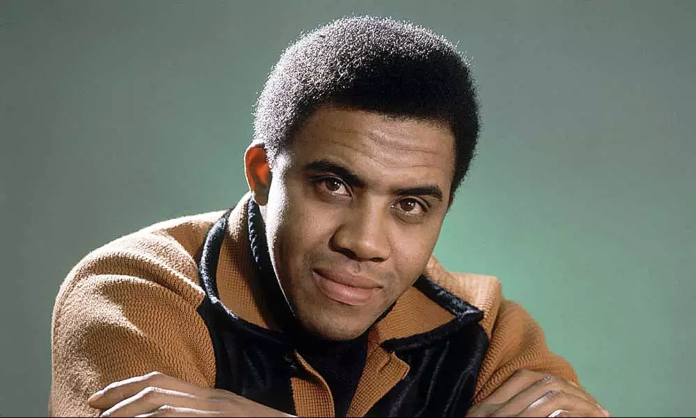 Many folks are recharging their batteries by getting into the groove of all that summer has to offer. I went on a short road trip recently with a friend and the Soul Town classics station on Sirius XM kept us singing and snapping our fingers the entire time. We listened to a 1966 song that I hadn't heard for decades, What Becomes of the Brokenhearted by Jimmy Ruffin. Jimmy was the older brother of David Ruffin, the lead singer of the famed Temptations group. Even though Jimmy was eclipsed by his brother's success, he was nevertheless an incredibly gifted singer.
Jimmy Lee Ruffin was born on May 7, 1936 in Collinsville, Mississippi. Jimmy's dad, Eli, was a sharecropper and preacher. Sadly, Ophelia, Jimmy's mother, died shortly after his birth. There were five siblings in total.
The Ruffin family was a musical one who sang gospel. Jimmy and his siblings went by the name of The Spiritual Trying Four. The brothers also appeared in the Dixie Nightingales, a gospel group.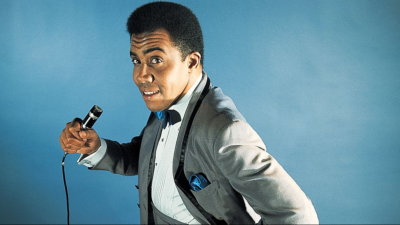 Jimmy moved to Detroit and secured a spot on the assembly line at the Ford Motor Company plant from 1962 until 1965. He also managed to sign a solo contract with Motown's Miracle label at Mary Wells' suggestion. Jimmy auditioned at Motown as a session singer, was hired, but then left, to serve time in the U.S. Army. While in the military, Jimmy sang in doo-wop groups entertaining the troops.
In 1964, Jimmy returned to Motown, where he was auditioned for a spot in The Temptations group. Jimmy was, however, more interested in pursuing a solo career. He wound up turning down the spot with The Temptations recommending his brother, David, instead. In the book Ain't too Proud to Beg by Mark Ribowsky, Temptations member, Otis Williams, recalls the Jimmy audition. "I had to let him down easy," said Otis, "I told him Jimmy, would love to have you, but you can't dance. You have flat feet."  
The song, What Becomes of the Brokenhearted was originally written for The Spinners, but Jimmy heard the song and insisted that he record it instead. The song was released as a single in the summer of 1966 becoming the biggest hit on his debut album Jimmy Ruffin Sings Top Ten. The song reached #7 on the Billboard Hot 100 and #6 on the R&B chart. It also reached #8 on the UK Singles Chart. Due to his overwhelming success, Jimmy resigned from his position at the Ford plant.
Jimmy released his second album Ruff 'N Ready in 1969. By this point, Jimmy's success on these shores took a dive, so he went in another direction, focusing his singing talents on the British market. Jimmy's songs, Farewell is a Lonely Sound, I'll Say Forever My Love, and It's Wonderful (To Be Loved By You), all made the UK top ten list over an eight-month span. Jimmy earned much adulation there as a live performer. And at the start of the 1970s, a British poll crowned him one of the world's finest singers–alongside Elvis Presley.
Meanwhile, Jimmy's younger brother, David, was kicked out of The Temptations group because of his volatile behavior and drug addiction, Jimmy and David teamed up to record their only album together, I Am My Brother's Keeper, which included the hit, He Ain't Heavy, He's My Brother, the album was reissued in 2010. Unfortunately, the pairing didn't turn out to be that fruitful.
Jimmy parted ways with Motown and began recording for the Polydor and Chess Labels. He also moved to Great Britain in the 80s.  In 1980, Jimmy released an album, Sunset, produced by Robin Gibb of the Bee Gees that contained the hit single, Hold On to My Love. Jimmy's popularity shot up once more. He collaborated with singer/songwriter Paul Weller on the song, Soul Deep (attributed to the Council Collective), a disc aimed at raising money for families of striking coal miners. In 1986, Jimmy sang on the synth-pop band Heaven 17's song, A Foolish Thing to Do and My Sensitivity, and recorded duets with Maxine Nightingale and Brenda Holloway.
Jimmy continued his love affair with Britain. During the 90s, he also branched out into radio work, and made the seven-part series Jimmy Ruffin's Sweet Soul Music for Radio 2. After David died of a cocaine overdose in 1991, Jimmy became a committed anti-drug campaigner.
A compilation of his hits, There Will Never Be Another You, was released in 2012, and Jimmy had reportedly been working on new songs for an album to mark his 77th birthday in 2013. He eventually moved back to the United States settling in Las Vegas.
Jimmy was hospitalized after a fall and passed away on November 17, 2014; he was 78 years old. After Jimmy's passing, his children Philicia and Jimmy Lee, Jr., released a statement to the press regarding their father… Jimmy Ruffin was a rare type of man who left his mark on the music industry. My family in its entirety is extremely upset over his death. He will truly be missed. We will treasure the many fond and wonderful memories we all have of him.