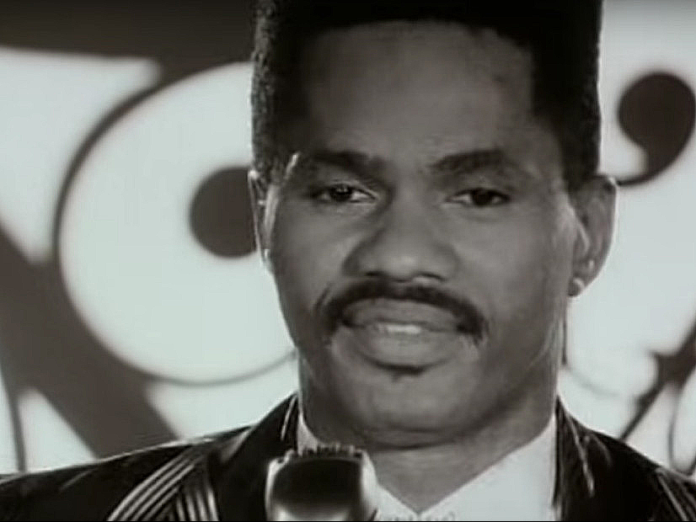 The first time I remember hearing house music was on Thanksgiving weekend in 1980. The boyfriend of a Hampton University classmate of mine, who hailed from the Big Apple, took a few of our friends and me to the Paradise Garage located in New York City's SOHO area. Going to the clubbing landmark was the first time we had visited a New York City semi-underground club.
The Paradise Garage attracted a mix of African-Americans, Latinos, punks, gays, and all in one substantial nonjudgmental space. Suffice it to say, as we surveyed the club, it was an instant culture shock; we all felt like hicks. We were entranced by the club's décor, lighting, fashions, raw sexuality, booming sound system, and of course, the magnificent dance music.
The music pulsated through the walls with steady beats that were unfamiliar to my ears. The endless sounds seemed to take control of everyone who entered the club. The music levitated all onto the dance floor, where euphoric dancers welcomed you with smiles, nods, and sweat. After we emerged from the Paradise Garage, the sun was beaming. We were sweaty, felt spent, and didn't really understand the significance of what we had experienced, but all we knew was that we had never felt so uninhibited while at the club.
The origins of house music can be traced back to the underground clubs in Chicago and New York City in the late 70s. One of the pioneers of this high-tempo form of dance music was none other than Colonel Abrams.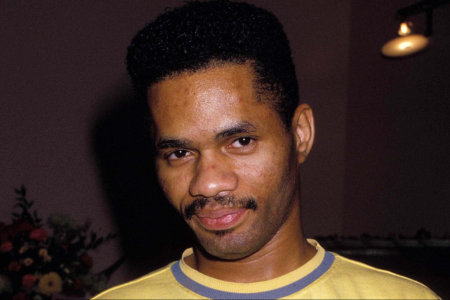 The singer's actual first name was Colonel. He was born on May 20, 1949, in Detroit, Michigan. Colonel's family later moved to the West Village in New York City. He began singing at age 10 and was inspired by the Motown sound and the melodies, street rhythms of New York City. In addition to singing, Colonel also played piano and guitar.
By the time Colonel was in his teens, he knew music would be his career path. He started his own band called The Disciples and managed to land a few local gigs. He went on to study music at Wayne State University but graduated from New York University. Another one of Colonel's early bands was Heavy Impact, where he played guitar and keyboards. Colonel performed in amateur shows in New York City like at Harlem's Apollo Theater and other places, singing only his original material.
In 1976, Colonel formed yet another band with his brother Morris called Conversative Manor. Later, the performer auditioned for a band called 94 East, a Minneapolis-based group that was under contract with Polydor Records. Ironically, the group's lead guitarist was a then-unknown Prince. With Colonel as the lead singer, the bandmates recorded Just Another Sucker in 1977 before Prince left to pursue a solo career. After the ill-fated group disbanded, Colonel joined the New Jersey band, Surprise Package.
Colonel began making a name for himself during the early 80s. He began peddling his mixed tapes, which were well-received, especially in the underground club scene. Colonel penned the modest 1984 hit, Leave the Message Behind the Door, but the follow-up single, Music Is The Answer, finally got him the attention he was seeking, and soon, it was deemed an international dance hit.
In 1985, Colonel signed with AMI. While at the recording company, he began working with Richard James Burgess who was hired to produce his self-titled album. The collaboration with Burgess produced his biggest seller Trapped which reached the top five in the UK Singles Chart and topped the U.S. Hot Dance Music/Club Play chart that year. By spring 1987, it was estimated that Trapped had sold five million copies worldwide.
Colonel followed up his 1985 monster hit with The Truth ('85), I'm Not Gonna Let You ('85), Speculation ('86), and Over and Over ('86); all fully established him as an international solo house music artist.
In 1987, Colonel released his fourth number-one U.S. dance hit, How Soon We Forget. He also released his second album in 1987, You And Me Equals Us. Sadly, Colonel's career in America never reached the level of success he had acquired in Europe. Colonel also excelled at ballads, using that solid baritone for his advantage on songs like Never Change from his first album, but it was the dance floor where his songs were most appreciated.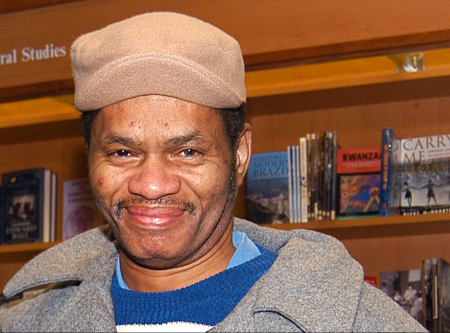 Colonel continued to record music into the turn of the 21st century, but none of the newer songs achieved the level of success of his earlier hits. He eventually fell on hard times, both financially and healthwise. Suffering from diabetes, he was unable to afford the insurance or medication to treat his illness. Reports also surfaced that Colonel was living on the streets of New York.
In 2015, Colonel's friends DJ John Welch and DJ Marshall Jefferson launched a crowdfunding campaign to encourage fans to send him money to help. Just one year later, on Thanksgiving day, November 24th, Colonel was found dead; he was only 67 years old.
Daughter-in-law Carla Abrams started a GoFundMe page to raise money for Colonel's burial.
Thank you Colonel Abrams for gifting us with your incredible body of music.