There's nothing like living your dream and Dana Dumas did just that when she opened her SugarJam The Southern Kitchen restaurant located in Scottsdale, Arizona. As the owner of the Scottsdale, Arizona eatery, Dumas serves up finger-lickin' southern deliciousness like such classics as baked macaroni and cheese, fried chicken, and catfish po'boy. She is also famous for yummylicious baked goodies that will make you salivate like red velvet cupcakes, bourbon pecan pie, and peach cobbler.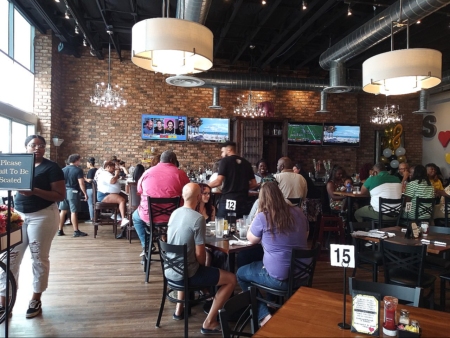 When my daughter Arinna and I visited Arizona on a recent vacation to see family, we were introduced to SugarJam by my niece, Dena. When my family members and I arrived at the eatery, we were immediately impressed by its overall festive vibe.
As I looked around SugarJam, I was so pleased to see many of my peers really enjoying themselves, loving the good eats and R&B sounds provided by DJ Biz International (on Sunday DJ Tiggz gets on the turntables). Biz certainly took me down Memory Lane with his awesome music selections which I complimented him on.
SugarJam has been named among the top 50 bakeries in the U.S. and after dining on their scrumptious offerings, I can see why. Dumas who is a total delight, and who stands as a testament that the American dream is alive and well, has shared her wonderful journey to now with 50BOLD.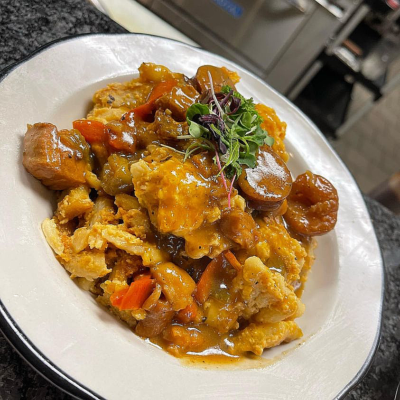 50BOLD:  What was your inspiration for opening SugarJam?
Dana: I enjoyed making my unique sugar cookies filled with jam for family affairs and friends' weddings from time to time. I was always being told I should start my own cookie business. But I was more focused on my corporate agenda.
I had my twin boys and realized how corporate life didn't respect me after the years and dedication I had put into making other people wealthy! I had always tinkered with entrepreneurship but never fully followed through with ideas for start-ups because I always had the safety net of a very comfortable income.
When my boys turned one, something sparked inside of me to do something for myself. So, I started my own cookie company. In December of 2011, I sold SugarJam cookies for the first time commercially at a farmer's market in downtown Phoenix.
50BOLD:  How did you come up with the name SugarJam, and what was business like when you first started out?
Dana: SugarJam is what my cookies are made out of–sugar cookies paired with specialty jams I use to make the cookie sandwiches. I was a licensed home baker and one of the first 500 people to receive an Arizona Cottage Food certificate that permitted me to make homemade products that are not potentially hazardous. Obtaining the certificate enabled me to be an at-home mom while creating my business.
In 2013, I converted my business from an at-home bakery to a licensed commercial bakery. I was then able to sublease my first chef-shared kitchen. This allowed my business to grow from farmer's markets to all kinds of shows and foodie events all around Arizona. In 2014, I eventually outgrew the chef-shared kitchen within 7 months.
My first brick-and-mortar location, SugarJam Bakeshop and Bistro, opened in North Scottsdale in September of 2014. The shop was located at a quaint office park with a courtyard in the Scottsdale Airpark. I also expanded my business to include a bakery trailer in a food trucker circle. I remained focused on growing my customer base.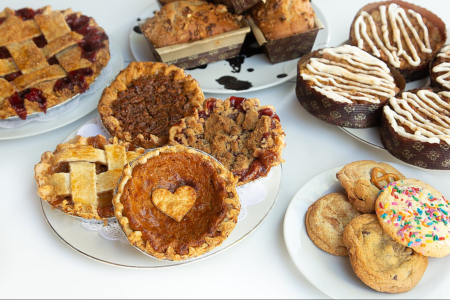 50BOLD: Talk about paying your dues–what a great beginning!
Dana: Over the years I expanded my menu to include more savory foods like applewood smoked pulled pork and smoked chopped brisket sandwiches, classic baked mac n cheese, and light breakfast items to eventually have a more well-rounded menu. I love to cook and bake!
Throughout the 6 1/2 years I was in business, I steadily gained a loyal customer base that was like family. All different demographics of people and age ranges. On December 31, 2020, I closed my first location. I was then in the midst of completing renovations on my 5,500+ square foot restaurant SugarJam The Southern Kitchen which was also in North Scottsdale.
My new restaurant would also feature southern flair foods, a bar, and a bakery with traditional baked goods including my popular fresh pies. SugarJam opened its doors on January 29, 2021. The restaurant is open Wednesday and Thursday from 11:00 am to 7:00 pm. On Fridays, we are open from 11:00 am to 10:00 pm. Our diners just love our DJs as they spin our most beloved old-school R&B and hip-hop classics on Saturday and Sunday from 9:00 am to 3:00 pm during our Brunch & Vibes.
We are a walk-in and reservation restaurant, but people are booking weekend reservations 3 to 4 weeks in advance just to obtain seating. The experience that our restaurant offers–music, food, a bakery, and friendly staff is a wonderful vibe like no other!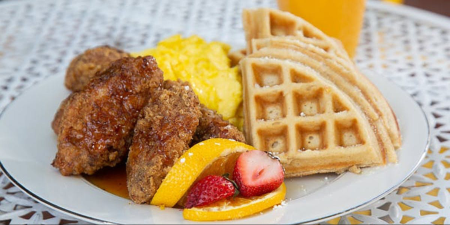 50BOLD:  How long have you been living in Arizona and where are you from originally?
Dana: I moved here in April of 2002 with my husband Brian. I was born in Manhattan and raised in Riverdale, NY. When I was a teen my parents moved to West Milford, NJ.
50BOLD:  How long have you been married, and how old are your children? 
Dana:  Brian and I have been married for 21 years and have 11-year-old fraternal twin boys.
50BOLD:  What made you decide to include DJs at your restaurant?
Dana:  The idea was discussed years ago at my first location but was too premature to put it into action at that time.
50BOLD:  Besides the Saturday and Sunday Brunches what other kinds of events does your restaurant offer?
Dana: We also have a DJ on Friday nights and offer Wine and Wing Wednesdays and Cookie Mania Thursdays.
50BOLD:  What makes your restaurant so popular and successful?
Dana:  My restaurant is authentically ME! I love my staff! We are SugarJam family inside and out. We are currently the only Black-owned business in North Scottsdale. My restaurant offers an entire cultural experience that includes unity, music, fun, community, and good southern food made by my staff and me. I am also a restaurant, bar, and bakery to boot. My entrepreneurial vision has evolved from being a farmer's market vendor to becoming a successful restaurateur!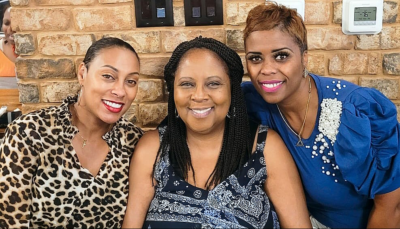 50BOLD:  What are your future plans for Sugar Jam?
Dana:  There are some expansion plans for SugarJam in early 2022. I am also contemplating adding yet another fun concept into our current mix.
For more information about SugarJam The Southern Kitchen visit their website–sjsouthernkitchen.com and check them out on Facebook