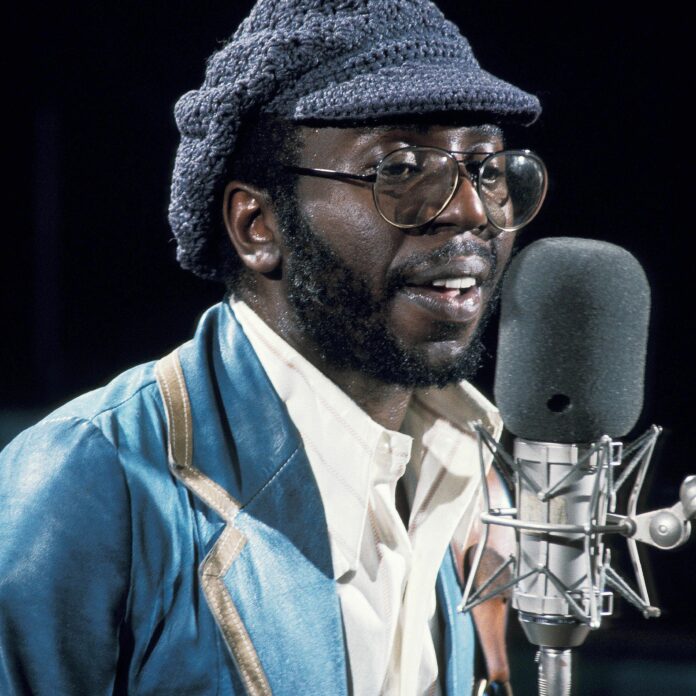 It was the summer of '72; I was 11-years-old. My oldest brother Mark and his crew of cools had seen the hottest blaxploitation film at the time, Super Fly. The movie was a must-see, and everyone bought its soundtrack because it was superbad! The album produced hit, after hit, after hit, and suddenly, I heard it playing on the record player in my very own living room. Mark had purchased the album and man, we played that vinyl over and over again until the needle started skipping! The genius behind all of those memorable and classic songs on the album was songwriter/producer, Curtis Mayfield.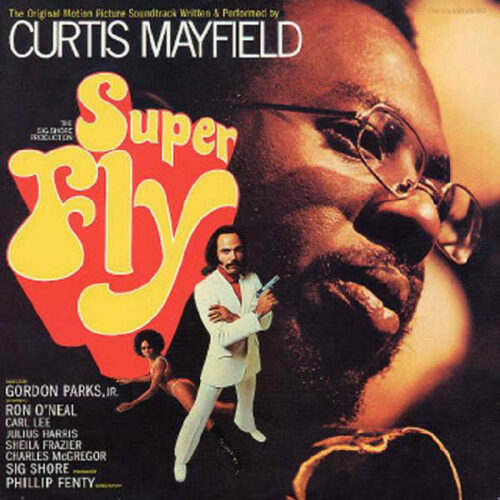 The singer-musician Curtis Lee Mayfield was born June 3, 1942, in Chicago, Illinois to Marion Washington and Kenneth Mayfield; he was one of eight children. When Mayfield was 5-years-old, Kenneth abandoned his family. Marion and her mother then moved the family into various city housing dwellings and eventually settled into the Cabrini-Green projects, a place that was riddled with gang violence, murders, robberies, and drug dealing.
Mayfield's grandmother was his first musical influence. She was a leader of the Traveling Soul Spiritual Church. Mayfield made his vocal debut as a member of a gospel group, the Northern Jubilee Singers. Even though Marion taught her son how to play the piano at an early age, his true love was the guitar. At age seven, Mayfield found a guitar in the closet and taught himself how to play it citing such early influences as blues legend, Muddy Waters and the Spanish virtuoso, Andreas Segovia. He later developed a highly individual sound, which emphasized the bass strings and electronic effects such as reverb and echo. Down the line, the musical prodigy would also learn to play drums and saxophone.
Mayfield dropped out of high school at age 14 after his sophomore year, seeking instead to pursue a musical career. In 1956, Mayfield joined a group called The Roosters that led by R&B singer, Jerry Butler, who he met at a gospel concert. The name of the group was eventually changed to The Impressions, and they were considered to be one of the first to genuinely showcase "the Chicago Soul" that had started in the late 50s. At age 16, Mayfield had his first hit in the American Top 20 chart with For Your Precious Love; he wrote the words, with Butler on lead vocal. Immediately after the hit, Butler decided to fly solo, so he left the group.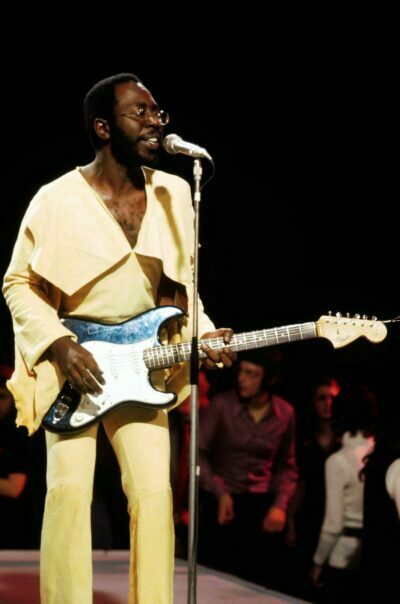 After Butler left The Impressions, Mayfield became their lead vocalist and his achingly expressive, high tenor that blended into falsetto vocal quality, made many take notice. In 1961 the group had their first hit, Gypsy Woman that became a Top 20 pop hit. This was followed by a remake of the standard gospel song, Amen that was used for the 1963 Sidney Poitier film, Lilies of the Field.
The racial climate of the 60s influenced R&B music. Whereas Berry Gordy, Jr. opted to play it safe musically to retain white crossover fans, artists like Mayfield wrote about the need for change in the Black community. In 1964, The Impressions released their biggest hit, Keep on Pushing, it was one of the first songs to reflect a time when racism was openly practiced and enshrined in law. The song was followed by People Get Ready, and both selections mirrored the civil rights messages by Dr. Martin Luther King, Jr.
In 1968, Mayfield's career took an entrepreneurial turn when he formed his own label, Curtom Records. He was now able to take control of the direction of his music, recording, and publishing. The Curtom stable of recording artists included The Staple Singers, The Five Stairsteps, Mavis Staples, and Linda Clifford. Mayfield's record company success proved that a Black man could be both successful as a musician and businessman.
In 1970, Mayfield left The Impressions to pursue a solo career. He also released his first album, Curtis, not long after his departure from the group. The record made the Top 20 list and was a critical success. The 70s was also the era of blaxploitation filmmaking. The release in 1971 of the movie, Shaft, with its iconic top-selling soundtrack by Issac Hayes, demonstrated how musical tastes in the Black community was moving toward a kind of political imperative.
In 1972, the film Super Fly was released starring the oh-so-fine, Ron O'Neal. The film's accompanying soundtrack by Mayfield sold as well as good coke. The album's songs were emotion-driven, impactful. Mayfield's lyrical power and emotive skills when he sang about pushers, dope fiends, and of the despair that permeated the ghettos across America touched the soul. Cuts like Pusherman, Little Child Runnin Wild and Freddie's Dead painted a frighteningly stark picture of an era rife with nodding junkies strung out on heroin and nodding on any street corner in our war-torn communities.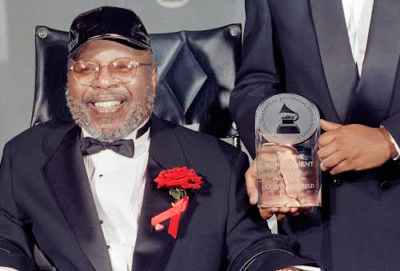 After the release of Super Fly, Mayfield became an even hotter musical commodity and was tapped to write and produce other film soundtracks where the vocals were sung by such artists as Gladys Knight & The Pips (Claudine), Aretha Franklin (Sparkle) and The Staples Singers (Let's Do it Again).
In 1980, Mayfield closed down his Chicago-based Curtom recording company to relocate to Atlanta with his wife and six children. He continued touring worldwide, and in 1990, he released Super Fly 1990.  In keeping with the times, the soundtrack contained hip-hop elements.
On August 13, 1990, while performing a sound check for a Brooklyn concert, a major rainstorm toppled lighting scaffolding onto Mayfield, and he was trapped under it. He survived, but his spine was crushed. The accident paralyzed him from the neck down. Mayfield's wife Altheida was once quoted as saying about her husband, "He broke his back, but not his spirit." Mayfield was inducted twice into the Rock and Roll Hall of Fame, first in 1991 as a member of The Impressions, and again in 1999 as a solo artist. He would perform again four years after his accident, and in 1996 release his last album, New World Order that contained the last of his great songs, Here but I'm Gone, a cut with another anti-drug message. By this time, Mayfield could only sing lying flat on his back because according to Altheida, his diaphragm could then provide sufficient flexibility and air.
After the accident, Mayfield's health took a downward spiral that included the amputation of his right leg from type 2 diabetes complications. He died on December 26, 1999; he was 57-years-young.
Mayfield was the indisputable forefather of radical soul music.  He sought to make music that would encourage and inspire, and he succeeded, oh yes, he succeeded!