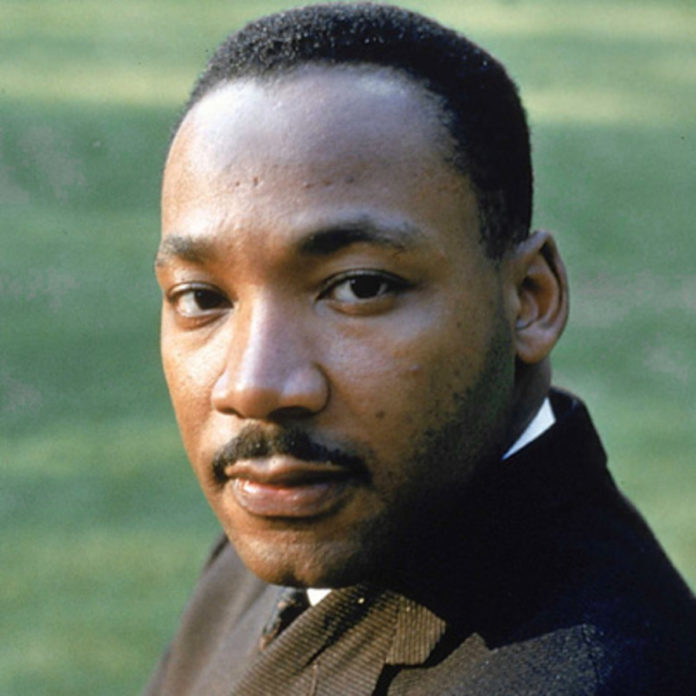 It is Black history month, a time for heralding the contributions and achievements made by African Americans in this country. One of our most cherished civil rights leaders, Dr. Martin Luther King, Jr. worked so tirelessly to combat the injustices of racism. Sure, there has been so much information printed about Dr. King and I bet you think you know him pretty well.   We've uncovered a few not-so-well-known tidbits about Dr. King that is sure to raise a brow or two:
After the peaceful 1963 March on Washington where King made his legendary "I Have a Dream" speech, the FBI continued to label him as a national security threat. William Sullivan, the then head of the FBI's domestic intelligence division, wrote in a 1963 memo:
"We must mark him now, if we have not done so before, as the most dangerous Negro of the future in this Nation from the standpoint of communism, the Negro, and national security."
The Nobel Peace Prize winner's birth name was Michael and his father changed his name to Martin when he was 5-years-old. King's father had traveled to Germany and was inspired by the Protestant Reformation leader Martin Luther.
He was a brilliant student who skipped grades nine and 12 before enrolling in 1944 at Morehouse College at the young age of 15! King's father and maternal grandfather also graduated from the Atlanta-based college. King was ordained before receiving his sociology degree at age 19 from the famed educational institution.
King managed to escape an assassination attempt ten years before he was killed.  On September 20, 1958, King was in Harlem signing copies of his new book, "Stride Toward Freedom," in Blumstein's department store when he was approached by Izola Ware Curry. The woman asked if he was Martin Luther King, Jr. After he said yes, Curry then said, "I've been looking for you for five years," and she plunged a seven-inch letter opener into his chest. The tip of the blade came to rest alongside his aorta, and King underwent hours of delicate emergency surgery. Surgeons later told King that just one sneeze could have punctured the aorta and killed him. He actually forgave his attacker.
King's mother was killed by a bullet. On June 30, 1974, as 69-year-old Alberta Williams King played the organ at a Sunday service inside Atlanta's famed Ebenezer Baptist Church. Marcus Wayne Chenault, Jr. rose from the front pew, drew two pistols and began to fire shots. One of the bullets struck and killed Mrs. King. The deranged gunman said that Christians were his enemy and that although he had received divine instructions to kill King's father, who was in the congregation, he killed King's mother instead because she was closer. The killer received a life sentence.
Distraught over the death of his grandmother, a heartbroken King jumped out of a second-story window at age 12.
Due to segregation in Alabama back in 1953, there were no hotel honeymoon suites available to African-Americans. So when King and Coretta Scott married they had to spend their wedding night in the back room of a funeral parlor.
King was a HUGE Star Trek fan! He so loved the then popular sci-fi TV show that when actress Nichelle Nichols (Uhura) thought about leaving, he actually persuaded her to stay on.
King's autopsy revealed that although he was only 39-years-old when he was killed, he had the heart of a 60-year-old man which physicians attributed to stress.
King is the only U.S. citizen who never held political office to have a national holiday named after him.