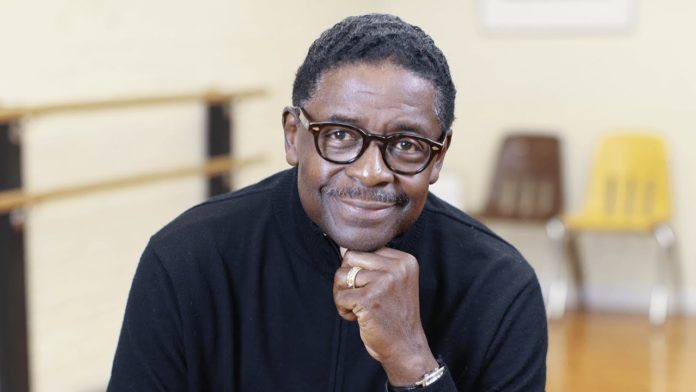 At 66-years-young, Gerald Alston's voice is still smooth, soulful and stirring as ever. The lead singer for the legendary R&B group, The Manhattans has been making women swoon with his ballads for 55 years and thankfully, putting the brakes on his career is nowhere in sight.
Alston joined the singing group in 1970 at the age of 19, after he was asked to replace lead singer George Smith who died as a result of a brain tumor. The Henderson, North Carolina native, was influential in keeping The Manhattans on the top of the R&B charts by singing lead on songs like Kiss and Say Goodbye, There's No Me Without You and the Grammy award-winning Shining Star. The legendary Manhattans recorded 45 chart hits on the Billboard National R&B Charts including twelve top ten R&B hits, sixteen of which reached the Billboard Hot 100 list.
Gerald's musical gene pool flows all through his family. Aunt, Shirley Alston Reeves was the former lead singer of the famed 60's, all-girl, doo-wop R&B group, The Shirelles.  Gerald's uncle, Johnny Fields, helped to form the five-time Grammy Award-winning gospel group the Five Blind Boys of Alabama.
Like many R&B artists, Gerald's roots began in the church. In 1970, he had an opportunity to sing with the gospel group the Soul Stirrers, where Sam Cooke once sang lead. However, Gerald's gospel career was short-lived; he decided to veer left in another musical direction, R&B.
After being The Manhattans signature golden tenor, Gerald tried going solo for eight years beginning in 1987.  He recorded five albums and ten solo singles including Slow Motion and Stay the Night before returning to his melodious group in 1995. In 2008 the debonaire crooner recorded a timeless tribute to pop balladeer Sam Cooke, Gerald Austin Sings Sam Cooke.
In addition to performing, Gerald is also quite the humanitarian.  As a member of Shriners International, he helps organize annual bus tours to historically Black colleges for young folks who would not have the opportunity to visit these schools. Orchestrating these bus outings are one of Gerald's proudest accomplishments because he values education and wants our young people to aspire to greatness.
Gerald Alston continues to mesmerize his audiences with elegance and sophistication.  He and The Manhattans maintain a demanding touring schedule, performing 35 weeks a year, that takes them all around the world.  Even though his life appears rather frenzied, life at home is not.  He's has been married to Edna Chew for 36 years and when the pair reunite after one of his tours, the time spent together is definitely enviable.
Gerald took a breather to converse with 50BOLD about his life and legacy.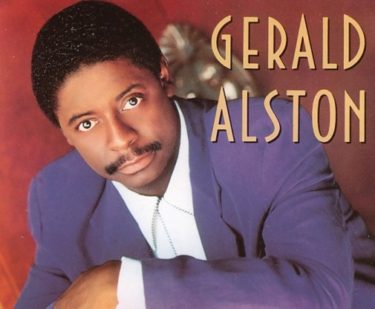 50BOLD:  How did you get discovered?
Gerald:  I met The Manhattans when I attended Kittrell Junior College in North Carolina. The school is no longer in existence.
Let me take you back a little bit.  In high school and junior high school, I had a group called Gerald Alston and The New Imperials. We were singing all over North Carolina on Fridays and Saturdays. On Sunday we became the Gospel Jubilee and sang in church.
When I graduated from high school, I started to go to Kittrell. One day, one of my professors asked me could The Manhattans use my sound system because they were performing at the college.
As I installed the system, I was singing while checking it out. The late Winifred "Blue" Lovett, the late Richie Taylor, Phillip Blood who was a substitute at that time for the lead singer and the group's manager heard me singing.  They all asked if I would I sing in the show and I did. A few days later, they asked me to become a member of the group. I found out that The Manhattans had already spoken to my mother and she had signed the contract. I became a Manhattan at age 19.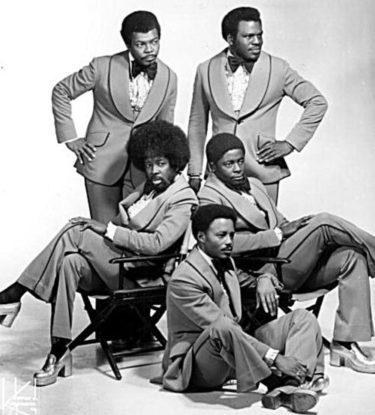 50BOLD:  What is your favorite Manhattan song and why?
Gerald:  My favorite Manhattan song is There is No Me Without You. It is a love song. The song's storyline tells that we can't make it in this world by ourselves and this is what the song is about. I couldn't exist, and my success couldn't be where it is today without my fans, without the press, without radio…everybody. Everyone had a part in my success as a Manhattan and this is why we are still here today.
50BOLD:  I'm old school, l love how back-in-the-day singing groups like The Temptations and The Manhattans had great dance moves that accompanied their songs, did you have a choreographer back then?
Gerald: Our choreographer was the late Cholly "Pop" Atkins. Pop choreographed our show, and he also worked with the O'Jays, Gladys Knight and the Pips, The Jacksons, and The Temptations. My wife, Edna is a dancer, so Pop made her the captain, and she would get us in shape. She was a Teddy Bear dancer with Teddy Pendergrass for years.
50BOLD:  Who handles the choreography now?
Gerald:  We handle our own choreography and Edna will come in and clean it up.
50BOLD:  Your website states you are going to Brazil, is the trip with your gospel group?
Gerald:  No, the Brazil trip is with The Manhattans. Yeah, we're going to Brazil, we're spending two days there. We have never performed as a group in Brazil. I went there as a solo artist, and it was great.
50BOLD:  Were you well received?
Gerald:  Yeah, well received.
50BOLD:  Brazilians speak Portuguese, but music is universal.
Gerald:  Universal and they definitely know what you are singing about!
50BOLD:  You are the only surviving member of the original Manhattans, right?
Gerald:  The original Manhattans were Blue Lovett, Kenneth Kelly, Edward "Sonny" Bivens, Richard Taylor and George Smith.  Smith passed away, and I replaced him.  Many people hadn't heard of The Manhattans until I started singing with the group. A lot of people think I am an original member of the group but I'm not.  Yes, all of them have passed away. The last three guys passed away within seventy days of each other. Sonny passed away on the 3rd of Dec, 2014. Blue passed on the 9th, then just a few weeks later Kenny passed away in January.
50BOLD:  Do you keep in touch with their family members, their wives, their children?
Gerald:  Oh, yeah. Definitely!
50BOLD:  Why did you return to The Manhattans after going solo for a few years?
Gerald:  I returned to the group because Al Goodman from Ray, Goodman and Brown, got together with me one day and said, "Gerald, you guys need to do a reunion!"  I called Blue, and he was fine with the reunion idea. Sonny didn't want to reunite because he had retired for health reasons. Kenny decided he couldn't leave his mother who was up in age.  So Blue and I found some other singers. It's so funny, I remember our first day at rehearsal, it was like Blue and I had never stopped singing together. Everything fell right into place.
50BOLD:  Do you think there will ever be great R&B music again or has electronics and Auto-Tunes ruined its chances?
Gerald:  There are many great singers, so I'm hoping that R&B will come back around. What we lost is the use of great musicians. We had a lot of great musicians, but we don't use them anymore. Everybody types on their computer, or their keyboard, then puts whatever instrumentation down and it's a song. I'm hoping and praying that true R&B makes a comeback.
50BOLD:  I really don't like the music of today.
Gerald:  Music today is too perfect. All the notes are right, even the vocals, when they have people sing, they can now tune the voices up to sound perfect. No song is perfect!
And when you have musical accompaniment, you get what they feel. When musicians like a song, you, as a performer, feel it. The little mistakes are what makes good things happen — the little inconsistencies.
50BOLD:  Do you have any current musical performer favorites?
Gerald:  I might be a little outdated when it comes to today's music because I don't listen to radio. Honestly, it is sad. There is no real decent programming. You hear the same thing every day, four hours a day.
I always liked Mary J., but she is getting to the point where many would consider her old school. I saw where she came from, where she is now and the girl is off-the-hook!  I also like listening to Jennifer Hudson, Jasmine Sullivan, Maxwell, and a few cuts by John Legend.
50BOLD:  Songstress Stephanie Mills said during an interview that the music industry is giving R&B music to white folks like Adele and Sam Smith, do you agree?
Gerald:  They are and it's our fault because when hip-hop was introduced this became our R&B music which is just not true. Everything has changed to the new R&B. And there is nobody singing real R&B. We're so busy rapping and this has turned another corner and didn't go back to real soulful singing.
So now you have Adele, Justin Timberlake, all these artists are singing soulful songs and they are considered R&B singers.  The Manhattans, Stephanie Mills, artists like us, we can't buy a song to put on the radio. No one will play it. We are old school; nobody wants to hear it.
50BOLD:  You grew up in the church and are performing gospel music today?
Gerald:  Well, I'm still performing. I did the Soul Train Tour Cruise this year, back in January. I put together a gospel show, and we had a wonderful time. I performed at the show, and so did Howard Hewitt, it was great.
50BOLD:  Is gospel separate from The Manhattans, you don't use the same singers?
Gerald:  When I performed at the gospel show we used backup singers out of Philadelphia:  Paula Holloway, Naa'emah Harper, and Lawrence Newton. The band was the Urban Guerilla Orchestra under the direction of Henry McMillian.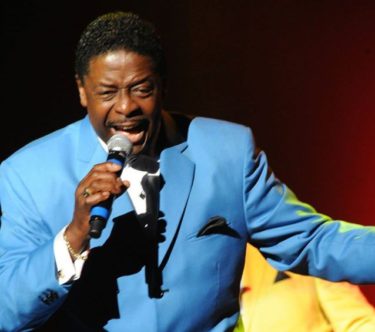 50BOLD:  Do you perform more Manhattans materials or gospel; is it balanced?
Gerald:  I never stopped singing gospel. I have always sung gospel. I was speaking with my keyboard player the other day; we are going to perform more gospel. I'm going to use my son at the performances and probably the same Philly singers.
50BOLD:  Your sons sing as well?
Gerald:  I have two sons who sing. My youngest son Calvin and my middle child Todd, both sing and they did so on my gospel album.  Yes, God is Real!  They did a wonderful job.
50BOLD:  You have another son who doesn't sing?
Gerald:  My oldest son, Kyle lives in Florida. He doesn't sing. My daughter, Donika does not sing either.
50BOLD:  Many of the performers back in the day got caught up in drugs, drinking, and other vices, how did you escape that scene?
Gerald:  Vices were out there when we began singing. I had a chance to dibble and dabble but there was a strong force that came over my life.  The hand of God showed me that I could do better and I was better!
I try my best to spread the word of God to all the young people in the business. I try to tell them that the drug thing is not happening and that they don't need it.  Taking drugs is only a death sentence.
50BOLD:  What well-known singers have you collaborated with over the years?
Gerald:  I collaborated musically with Brenda Russell, Regina Belle, Lori Peri – she sings with Anita Baker. We did the theme for one of the songs in the movie Do the Right Thing.
50BOLD:  Is it true that one day you'd like to collaborate with Aretha & Gladys?
Gerald:  Yes, I would love it. So far it hasn't come to fruition.
50BOLD:  Getting back to The Manhattans, are there any outstanding memories about the group that you'd like to share?
Gerald:  What stands out are quite a few things. We won a Grammy in 1980 for Shining Star. We were up against the Jacksons, Gladys Knight and the Pips, The Commodores, The Spinners and Roberta Flack with Donny Hathaway and we won!
50BOLD:  Wow, what a coup!
Gerald:  When we visited South Africa for the first time back in 1996, the trip was just unbelievable!
50BOLD:  Why do you say this?
Gerald:  In South Africa, we are superstars, all of our records have gone gold and platinum there. When we arrived at the airport, there were at least 2000 people in attendance. We were only supposed to do four days in South Africa and ended up staying fifteen days for sold out performances every single night.
We recorded a live album, Live in South Africa. We were given a check for the recording of the album.  When I took the check to the bank to cash it and convert it into American currency, the bank had to close because there were so many people seeking my autograph and wanting to take pictures.  Even the South African young children knew our songs, they knew our history because our music had been passed down.
The icing on the cake was when we found out that during apartheid, the music mostly played in homes came from The Manhattans and the Whispers.
50BOLD:  What's left on your bucket list?
Gerald:  One thing on my bucket list is to become a successful gospel singer. The gospel industry is very difficult to break into.
50BOLD:  I didn't know that?
Gerald: Very hard!  It's like a wall of jealousy. You couldn't make it as an R&B singer and now you're going to come over here and sing gospel. And gospel is the reason that I'm singing R&B.
50BOLD:  You have said that Sam Cooke was one of your inspirations. Can you elaborate? I know he started out in gospel music.
Gerald:  Yep, he did. He was one of the Soul Stirrers. – I never met him. Sam Cooke started singing at the same age that I did. The late L.C. Cooke, his brother, once told me how much we had in common. Sam made the difference in the gospel group Soul Stirrers with his vocals. I made the same difference with The Manhattans.
When I did the tribute album to Sam Cooke, I didn't try to sing like him, and this is what L.C. acknowledged. He told me, "I'm glad you didn't try to sing like him. You didn't try to out-sing him. You paid tribute to him with your own style."
50BOLD:  What advice would you offer to aspiring singers today?
Gerald:  First thing is to seek God first. If you are going to record and write songs, pen recordings that people can identify with and that will be around for a long time. And be true to what you are doing. I'll give you a good example, songs today that are written, you are not going to hear in a year, or two, or even five years from now. You listen to everything we've ever recorded, you go back and you can find it 55 years later. You can find the material.
I would also advise young singers to believe in themselves and to steer clear of drugs and alcohol.
50BOLD:  Is there anything else you would like to share with the 50BOLD audience?
Gerald:  On the 23rd of June, we're doing a giveback, a benefit called Concert for Causes that will raise funds so that children will be able to have their very own instruments, without school involvement.
My youngest son will be singing at the benefit that will be held at his alma mater, Morgan State University in Baltimore.  Howard Hewitt and Stylistics member, Russell Thompkins, Jr., will also be performing.
I am also working on some new material, for The Manhattans and just recorded a song with Harold Eban Brown; he was the lead singer for the Stylistics.  I will also be going back into the studio to record some gospel material.
50BOLD:  How would you like to be remembered?
Gerald:  I would like to be remembered as a true vocalist and someone who generously gave back to the community. God blessed me with this voice, so I hope to leave a legacy that upcoming artists and musicians will never forget.