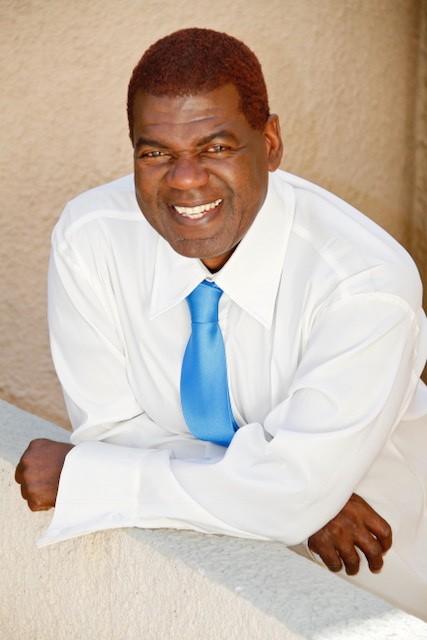 Do you long for those R&B back-in-the-day jams? It was a time when music had soul, meaning, and conveyed messages that stirred powerful emotions. The music of yesteryear could transport us to a place in our minds where worry was not welcome.
Remember, the Delphonics,'' La La Means I Love You, a love song so mellow it would make your heart skip a beat. Hot button socio-political issues at the time were addressed in songs like Edwin Starr's, War and Marvin Gaye's, What's Goin' On?  Oh and remember, the ultimate tryin'-to-be-grown, grind-in-your-Mama's basement, blue light party, slow song, Stay In My Corner by The Dells?
Sadly, music is now computerized for the most part and totally lacks authenticity.  R&B has been dying a slow death. R&B artists used to top the charts and now they're hardly visible on any. These performers barely receive any airplay on radio stations. Label bosses and radio can shoulder most of the blame for this dying form of music because they seem to want to promote crap over quality, they've allowed superficiality to reign supreme.
We recently caught up with the "Prophet of Soul," Howard Johnson, who in the early 80's had the phenomenal R&B chart-topper, So Fine. Howard got his first taste of musical success as the lead singer of the group Niteflyte, known for their R&B hit single, If You Want It. And few people know Howard actually sang three of the singing voices (J.T., Choirboy, and Flash) in Robert Townsend's 1991 memorable musical drama, The Five Heartbeats.
The Miami, Florida native is now a proud 61-years-old, married for 24 years to Judi Brooks-Johnson and has three daughters. Not only is Johnson a singer, but he's a songwriter, producer and yes, rodeo rider, who at times also loves singing country music. When he is not in the studio honing his craft, you can find him riding a horse on his sprawling Los Angeles ranch.
Howard, who is releasing his next album, Compelled, in the early part of 2018, gives 50BOLD his take on the current climate in the music industry. 
50BOLD: Would you say R&B is dead in the water?
Johnson: I wouldn't say it's dead. I would say that it's dying and is intentionally being slept on. Lalah Hathaway is making great music. Jill Scott is making great music. Musiq Soulchild is making great music. Maxwell is making great music. I'm making great music. What's always popular, isn't what's always right.
50BOLD: R&B songstress Stephanie Mills stated recently in an interview that the music industry has handed over R&B music to white artists like Adele and Sam Smith. Do you agree?
Johnson: Absolutely. Unequivocally. Totally. Justin Timberlake is the end-all of R&B music? Just because Robin Thicke sang a little something soulful like Marvin Gaye, all of a sudden, he was labeled an R&B performer? I can take you to any Baptist church on any given Sunday in South Central and your mind would absolutely explode listening to soulful sounds of R&B. So what you're trying to tell me is that the white guys are now R&B? Justin Timberlake, Robin Thicke, are they really R&B? Really? Well, I don't think so!
50BOLD: So what you're saying, in essence, is that the music industry is taking the dollars from us and giving it to white folks?
Johnson: Absolutely! Label bosses are doing so because it is more palatable. We have now got to take responsibility, step forward and take control of our music. The greatest business move I ever made was to have my own label. I actually make more money now by selling my music directly on my label than I did, when I had one of the biggest selling 12" inch records in the history of A&M Records. And by the way, I've yet to see a royalty for my hit, So Fine.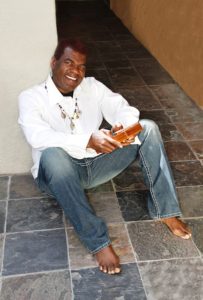 50BOLD: Oh, come on, you haven't seen one red cent as far as royalties?
Johnson: No! I've never seen a royalty check for that recording!
50BOLD: How can no royalty check for a monster hit, happen?
Johnson: (Laughs) That's the $64,000 question! I saw one of the top record executives from A&M Records a number of years ago. I actually saw him at a stoplight. I was in my Range Rover and ironically, he too was in a Range Rover. I put the window down and yelled out his name, "Jheryl Busby!" He replied, "Howard Johnson, how are you doing?" I responded with the following, "I'm good but I have a question for you, how many records did I sell?" Busby looked at me, then looked straight ahead. He looked in my direction again and stated, "You had one of the biggest selling 12-inch recordings in the history of A&M Records!" The man then pulled off. He was found dead six months later.
As a matter of fact, I contacted Recording Industry Association of America (RIAA) the trade organization that represents the recording industry and certifies gold and platinum records. They didn't have a record of my recording. They were never even given information about my 12-inch recording; they have no record of it.
50BOLD: Getting back to So Fine, produced by the legendary Kashif, why do you think the song was an instant hit?
Johnson: I tell people all the time, I think anybody, Keith Sweat, Johnny Kemp, if they had recorded So Fine, it would have been a hit because it was an iconic song. I was just in the right place at the right time. I was just blessed to be able to have the opportunity to record the song.
50BOLD: Insanity! The recording industry has really cheated so many artists out of getting their dues.
Johnson:  Yes! What is even crazier is that mega recording artists like the 'King of Rock & Roll,' Little Richard and so many other Black performers during this time period, never got to see any royalties.
50BOLD: Who has been your influences in the music world?
Johnson: Oh God, how much time do we have? Billy Eckstein, Frank Sinatra, Joe Williams, Ray Charles, Al Green, Steely Dan, Ronald Isley, E.J. Johnson from the group Enchantment (Johnson starts singing their R&B hit, Gloria). Oh my goodness, I can just go on and on. Leslie Wilson, New Birth's lead vocalist, singing Wildflower. I was influenced by gospel singers as well like The Blind Boys of Alabama. Crooners Sam Cooke, Bobby Womack, Luther Vandross. Love Steve Wonder. I liked Andy Williams too (Johnson bursts into a rendition of "Moon River"). I listened to all of these performers for many years. I'm like a sponge. I just soak it all up. You can feel the techniques they use in their vocals, and you can feel their energy.
50BOLD: What are your thoughts on old school music?
Johnson: You have got to understand the kind of music we grew up on. We cut our teeth on Motown and that music was phenomenal. I had a friend tell me a few years ago, 'We don't need any new music.' And I said, 'what do you mean?' He said, 'We can die just listening to Motown!'
50BOLD: I am going to give you a solid 'Amen' on that response. Motown music was the best of the best!
Johnson: YES! SO true! But you know, we do need that new blood and everything in life evolves. Unfortunately, music doesn't seem to be evolving into much of anything positive these days.
50BOLD: Bring us up to speed, what happened to you after you recorded your hit?
Johnson:  Ninety-five percent of my tours are in Europe because when Black music/performers were not accepted here, they found an audience in Europe. Recording artists went to Paris; recording artists went to Germany to find acceptance.
After I recorded, So Fine, all of a sudden, it just took off. I recorded a few albums after So fine, then I moved to Los Angeles and I wasn't getting any love. So I left the recording industry and went into the medical field. One day, a patient, who recognized me, came to my place of employment. She had been a vice president at Warner Bros. back in the day. Well, I sang a song for her and she cried, we talked, then eventually, we became good friends. She told me I was one of the greatest singers she had ever heard. Sadly, the woman died a few weeks later. Afterwards, I made the decision to resign from my career in the medical field and never looked back. As a matter of fact, I hit the stage again, my first show in Lyon, France six years ago.
I never had the opportunity to see Stevie Ray Vaughn, Buddy Holly, or Otis Redding in concert. I've heard that when these greats performed, it was as if, it was their last time. And guess what? One of those times was, in fact, their last time…. So, when you come to see Howard Johnson, I'm going to give my all with every single performance. I'm going to sing like it's my last time.