There is much to be said about the masterminds of the Mizell Brothers, Larry and Alphonso (Fonce) and of their immense contributions to the music industry. The Mizell family legacy goes back to a long line of achievers committed to excellence and these were the shoulders they stood on during their stellar career. One such relative was their great-uncle Andy Razaf, a prolific poet, composer and lyricist of timeless classics as "Ain't Misbehavin,'" and "Honeysuckle Rose." Razaf collaborated with a cavalcade of musical giants like Eubie Blake, Fats Waller, and Cab Calloway.
Larry and Fonce were no different in making great contributions to the music world by "revolutionizing the sound and shape of jazz-funk." Both men graduated from Howard University where Larry earned a degree in engineering and Fonce in music. Larry went on to work in the space program's Lunar Module for NASA and Fonce became part of Motown's hit-making production team called The Corporation. They wrote and produced various chart-toppers for the Jackson Five such as "I Want You Back," "ABC" and "Mama's Pearl."
Later the duo started their own company SkyHigh Productions that imbued sophistication and brilliance by implementing on their LPs "soaring horns, cosmic synths, celestial string arrangements and sublime rhythms."  Some of their production successes include Donald Byrd's debut album,"BlackByrd," that went on to become one of Billboard's top jazz albums of the year and even crossed over to their pop charts.
Sadly, Fonce died on July 5, 2011, at age 68 from heart failure.  He will always be remembered for his immeasurable influence and accomplishments in the music industry.
Here, Larry shares the Mizell Brother's musical legacy with 50BOLD.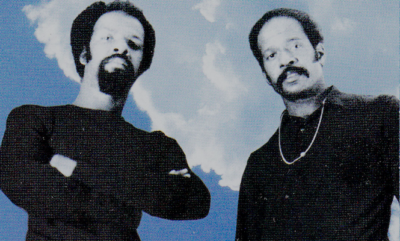 50BOLD: How did the Mizell Brothers get their start and land their first break?
Mizell: Our initial writing and recording production endeavors began in college at Howard University in Washington, D.C. where Fonce and I, along with Freddie Perren (classmate and friend since the 6th grade), and Toby Jackson (a Howard U classmate and friend), started a record label "Hog Records." It was during the mid-sixties when we recruited a local R&B singing group and decided to name them, "The Moments." Under Hog Records, they recorded our first and only release, "Baby I Want You" written by me and arranged by Fonce and Freddie. My brother and I took care of the creative and Toby handled the finance and business aspect of the imprint.
Our success under Hog Records fueled learning and consequently, invaluable experiences along the way which is why we opted to remain in the recording industry. Many years later The Moments would go on to become one of the most iconic R&B vocal groups of all time. Just an aside, vinyl collector's have commanded sums in excess of $2,500 for the group's original Hog Records recording of "Baby, I Want You".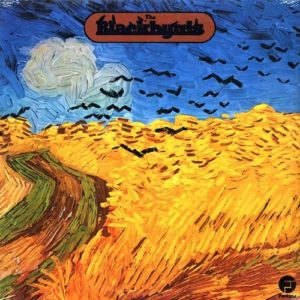 50BOLD: What were a few of the hits you produced?
Mizell: As the Mizell Brothers, we had success with our first project–producing, writing and arranging Donald Byrd's 1973 debut album, "BlackByrd," under our newly formed company SkyHigh Productions. The album went on to become one of Billboard's top jazz albums of the year and even crossed over to their pop charts. It actually holds the honor of being the biggest selling album in Blue Note Record's history and remained so for some 38 years. We also produced Byrd's "Street Lady." "Stepping Into Tomorrow," "Think Twice," "Places and Spaces," and "Dominoes."
I worked with jazz flutist Bobbi Humphrey and produced her landmark 1973 album, "Blacks and Blues." Famed R&B band L.T.D. with lead vocalist Jeffrey Osborne and the song I produced for them, "Love Ballad," did very well. Fonce and I produced A Taste of Honey's, "Boogie Oogie Oogie." The 1979 Grammy-winning song not only topped the pop, soul and disco charts but yielded the band a Platinum album. Over the years SkyHigh Productions completed 18 albums and numerous singles.
50BOLD: What was the most difficult work you've produced and why?
Mizell: We were fortunate because, after the success of BlackByrd, we were able to cherry-pick new projects. We worked with artists who represented all musical genres–pop, jazz, R&B, and gospel. Each came with their own unique set of challenges which kept things pretty interesting, to say the least. We, however, welcomed the diversity.  As producers, our strongest core characteristics were diplomacy and an instinct for knowing how to bring out the best in everyone involved in a project including musicians, engineers, and of course, the artist.
50BOLD: You worked on the Lunar Module for NASA.  How did this opportunity come about and what did it entail?
Mizell: Grumman Aircraft Engineering Corporation was the prime contractor for the NASA Apollo Lunar Excursion Module (LEM). I earned an engineering degree from Howard University in Washington D.C.   Upon graduating, I accepted a position as an electrical engineer at Grumman Aerospace in the microelectronics laboratory where I performed testing and reliability work on the module. I was fortunate in that the company also awarded me a masters degree fellowship at the NYU School of Engineering in New York City. Additionally, I was selected to present technical papers at the International Conference on Microelectronics in Munich, Germany in 1968 and 1970.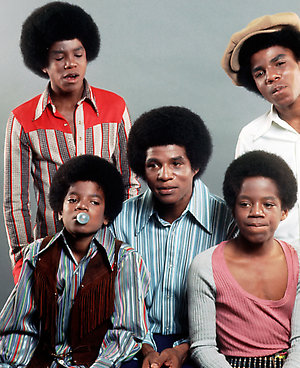 50BOLD: Fonce was a member of The Corporation at Motown, what exactly did this production team do?  Was it an exclusive team, crème de la crème team at Motown?  What hits did this team produce?  Did the team produce the highest number of hits of all time at Motown?
Mizell: The Corporation at Motown was a hit-making production/writing team that consisted of Motown founder Berry Gordy, Fonce, Freddie Perren and Deke Richards. They were responsible for all of The Jackson Five hits from 1969 to 1971 that made them global stars. The Motown hit machine churned out such Jackson Five platinum hits as "I Want You Back," "ABC," and "Mama's Pearl." They were also responsible for writing and producing "Bless You", the last hit by the trio Martha Reeves and the Vandellas before disbanding in 1972. Fonce and I also collaborated at Motown on songs by other musical powerhouses like Marvin Gaye, The Miracles, and Frankie Valli and the Four Seasons.
50BOLD: Both you and Fonce worked with Donald Byrd, what was this experience like?
Mizell: Fonce enrolled in a course Byrd was teaching at the time, they connected and later became friends. Some years later, Byrd came by our Hollywood home studio one evening. He was in town recording a straight-ahead jazz album for his next Blue Note release at musician Herb Alpert's studio. Byrd asked if we had any material for his session the following day. We were constantly working on new material and played "Flight Time" and one other tune for him. He liked them both.
Byrd was always on the lookout for something new. After presenting the new tunes to Byrd, we heard nothing back until seven months later when he then called to greenlight us working with him. In addition to the two songs we had presented to Byrd earlier, we went to work on the rest of the album which included the title song "BlackByrd."
Working with Byrd was fun. He gave us free rein and that really worked for us. The process with Byrd would serve as a model for much of our work. We would record the rhythm tracks and then Byrd would come in and lay down his solos.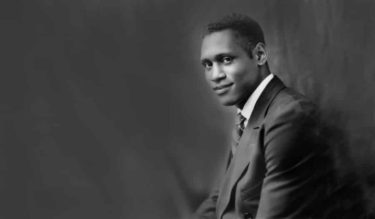 50BOLD: Did you have other producers at the time who served as your inspiration?
Mizell: We were inspired by our great-uncle, Andy Razaf, a prolific songwriter of over 800 songs spanning the 1920's to 1950's. He is an inductee in the Songwriters Hall of Fame and has had songs recorded by the likes of such vocalists as Fats Waller, Lena Horne, Frank Sinatra, Benny Goodman and so many countless others. There were also many inspiring music producers of the time like such greats as Sly Stone, Smokey Robinson, Holland-Dozier-Holland, Thom Bell, Gamble & Huff, and Creed Taylor just to name a few.
50BOLD: How did you and your brother Fonce work together on a musical project, what was your process?
Mizell: Initially we would brainstorm musical concepts, possible titles, and themes that might work. The most fun was to just start jamming and see what happens. Sometimes we would record piano/vocal ideas individually. Other times we might jam together on piano and drums, or piano and bass, then record spontaneous ideas. Many times we would just leave the tape recorder running the entire time.
50BOLD: What is distinctive about a Mizell production?
Mizell: Wow, a great question that is difficult to put into words…
We used the Moog and Arp synthesizers early on and throughout our productions. We sang background vocals on many of our records. We loved getting into a steady groove, heating it up, then switching it up. We had a Hollywood A-team of session players.
We added Fender Rhodes (electric piano) and Hohner D6 Clavinet (electrically amplified clavichord) during sessions as well. At times we even morphed into the Mizell Rhythm section with me on keys, Fonce on drums, and a musician on bass.
We always incorporated horns, string, bass and even harp music into our arrangements.
50BOLD: Do you have advice for young people who want to become music producers?
Mizell: If you want to become a music producer, tap into that inner passion and always seek individuality, secure knowledge and strive for excellence.