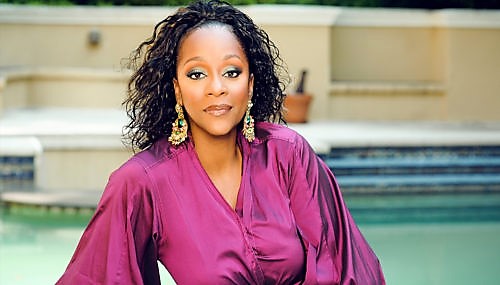 Regina Belle has one of the most memorable and distinctive voices in R&B. The beautiful and classy songstress etched herself into music herstory with such hits as Show Me the Way, Baby Come to Me, Make It Like It Was and If I Could. The Grammy Award winner who cranked out chart-topping hits in the late eighties through nineties is an Englewood, New Jersey girl who got her start in gospel at age 3, then gravitated to R&B during her childhood.
Regina was introduced to the R&B group, the Manhattans by a famous New York City radio personality and won the honor of working as their opening act on concert tours. Regina soon received the long-awaited break she longed for after releasing her debut album All By Myself in 1987 that was an instant smash. She was heralded as a young songstress with a pop-gospel vocal style. Regina's debut album was followed by Stay With Me, two years later which was certified gold and established her as an R&B mainstay.
After a couple of wildly successful duets with Johnny Mathis (Better Together) and Peabo Bryson (A Whole New World), Regina eventually sauntered over to singing jazz while still keeping a foot in R&B. So in 2004, Regina came out with a jazz standard album, Lazy Afternoon that was produced by musical innovator extraordinaire, George Duke. In 2008, Regina decided to return to her gospel roots to release a debut album, Love Forever Shines that featured guest vocals by Shirley Murdock and Melvin Williams of the gospel group, the Williams Brothers.
The mother of five, grandmother of two, and wife of former NBA player, now pastor, John Battle, found herself having to face the toughest battle of her life in 2009 when diagnosed with a brain tumor after suffering horrific headaches. She had to undergo emergency surgery but bled so much; doctors had to stop the procedure. The complex surgery was resumed some six months later. Even though the tumor was benign, the episode left Regina with loss of hearing in her left ear and occasional bouts of dizziness.
Remarkably, Regina is still able to continue her singing career despite her hearing loss.
Now the self-described, 55-year-old "walking miracle," who so proudly sports her gray hair is the First Lady at three Georgia churches whom she and her husband started, and is enjoying her recently appointed post as an AARP caregiver ambassador. Despite all of her obligations, family is Regina's number one priority as she so selflessly cares for her elderly parents and ailing brother.
The First Lady who revels in taking chances musically, sat down with 50BOLD to discuss many of the things that have led to her current happy place and state of total gratitude.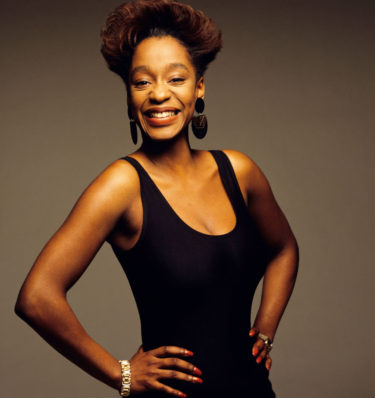 50BOLD: Let me just start by saying that I'm a huge fan. I had no idea what a superwoman you are, and I just marvel at how you juggle everything you do!
Regina: Well, thank you!
50BOLD: Did you sing your first solo at an Englewood, NJ church when you were only 8-years-old?
Regina: Yes I did!
50BOLD: When you attended Rutgers University in New Jersey, you became their jazz ensemble's first female vocalist, is this true?
Regina: I was their first jazz vocalist, but I think it's a little sad that in 1981 I had to be the first of anything at the school!
50BOLD: Ms. Belle, while in college did you know singing would be your destiny? Just in case things didn't work out with your intended musical career, did you have a backup plan?
Regina: I always knew singing was for me; Rutgers didn't bring this into focus for me. The vision of doing what I do actually began as a child. My mom said that as a child, I kind of spoke prophetically over my own life. One year, we were watching the Grammy Awards, and Patti LaBelle was on singing Lady Marmalade, and according to my mom, I said, "See mommy one day I'm going to be just like them. I'm going to be on TV just like them."  My singing career had always kind of been in the works pretty much my entire life. I knew I was going to sing.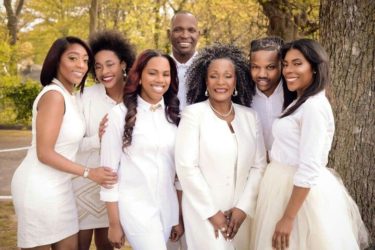 50BOLD: Yes, prophetic decrees are so powerful! Aside from Patti LaBelle, who were some of your musical influences?
Regina: Well growing up, one of my earliest musical influences was Pastor Shirley Caesar, who wasn't a pastor at the time; she was my everything! I studied Shirley Caeser!   The points at which she takes a breath while singing, I mimicked this. So Pastor Caesar had that much of an influence on me musically earlier in my life. My father used to listen to the blues performed by such greats as B.B. King, Muddy Waters, and Lightnin' Hopkins. My mom would listen to gospel music sung by such artists as the Caravans and the Soul Stirrers. So I had a really great musical foundation because listening to the various genres of music provided me with a good understanding of all types of music–gospel, spirituals, the blues, R&B, soul, and jazz. My early musical training was really, really plush. I had a lot going on and was like a sponge soaking in everything I learned.
50BOLD: Was the song God is Good actually written by your brother?
Regina: People ask me all the time, "Where did you find that old hymn because I can't find it." I tell them, "You won't find the song because my brother wrote it!" The song sounds so familiar when you hear it because it is just so reminiscent of all those old hymns, and spirituals we listened to as children. We used to listen to something called the long meter and the short meter hymn. So God is Good came out of the old meter hymns.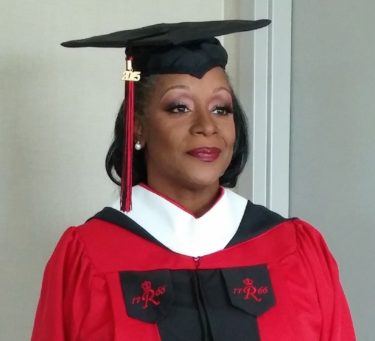 50BOLD: God is Good is a favorite gospel song of mine. "And then he put food on my table God is Good." What a great and inspirational song indeed and when you perform it, there is power in your words! 
Regina: Thank you! Just hearing you say these words means a lot to me. I set out to do right by my people and in terms of the music, I've always wanted to remain true to my gift. I never want to cheat people out of getting a good performance. So whether I'm performing before ten or ten thousand, folks are going to get my very best at all times. I don't hold anything back for any of my audiences; this has been a saving grace and huge blessing for me.
50BOLD:  I understand you are also a caregiver?
So in terms of being looked upon as this great person because I helped care for my ailing brother, it's just what I do. I would hope that even if I didn't have a brother, someone would take the time to care for me, as much as I would care for them. I'm certainly not looking for any accolades! I am just a caregiver for my brother who had a stroke and my parents who are 80-years-old each. When my mother broke her hip, I had to move in with them. Life is all about making lemonade out of lemons. I enjoy spending time with my parents because none of us knows how much time we have left. I enjoy being in my parent's company.
50BOLD: And speaking of caregiving, Ms. Belle, with ALL you do, how can you possibly squeeze anything else into your repertoire! You are also a spokesperson for the AARP organization?
Regina: Russell, I make it up as I go (laughter)! Being an AARP caregiving ambassador has really afforded me a huge amount of resources that I didn't even know I needed when I first signed on to be a representative for them. So this is huge for me, having the AARP connection and the network of resources that they provide for anyone who seeks help with regards to caregiving is an unbelievable helpful benefit. The caregiving resources AARP offers have been a blessing for my parents, brother and me!
50BOLD: I truly understand gratitude and stepping up ensure that everything runs smoothly. You've always given us great music and it's so appreciated. One of my favorite albums of all time is All by Myself which is your very first album.
Regina: As artists, we have a responsibility to speak to people's lives. And while we have the benefit of financial return, that can't be the end of the rainbow. At the end of the day, you've got to deposit something into people. Music is really such a powerful and healing tool, so it is important to me that I use it to help people come out of whatever it is they're going through in life.
50BOLD: And music definitely does impact lives. Now switching gears, you look phenomenal! Since our magazine's emphasis is on health with a side of beauty, what is your overall regimen for keeping it all together?
Regina: I really do try to eat right. I consume good things because so many of us are suffering from ailments like high blood pressure, diabetes and a host of different things. I also make sure to eat enough fruits and vegetables. I drink plenty of water and try to do those things that will implement good health. What I've also learned over these 31 years on this professional trek is to surround myself with positive people. Those folks who are negative, I cannot give them a front-row seat in my life. The people who are seated in the front row help me get to where I need to be, so that I can help someone else. This is also important, I make sure that I am present when it comes to things concerning my family because I've learned over the years that once you miss an important event, you can't get it back.
50BOLD: Thank you for that message regarding folks in the front row seat of your life! I'm sure a lot of people will get the message. I sure do! You were in the urban Christian film, The Walk, and you were wonderful in it! Any new projects in the works?
Regina: You know what, I'm so looking forward to a project involving a friend of mine, Beverly Jenkins, who is a historical and contemporary romance novelist. The film will have a romantic and historical angle and is centered around the first Black female doctor, first Black female mayor, and the like. I am a true history buff, especially, when it involves our history. Beverly kind of gave me a heads up that she's working on a movie and I told her that I would love to be in it. So right now she's securing funding. I'm really excited to have a part in Beverly's project. I hope that my participation in the film will be an extension of what I've done so far acting-wise, so that I can build on my skills, and maybe even make upgrades.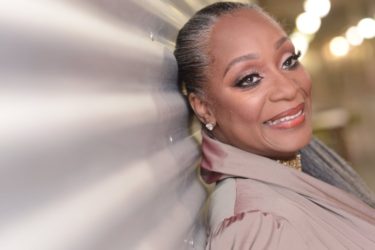 50BOLD: You certainly are a natural when it comes to acting.
Regina: And I'm playing a mother in Beverly's movie. It's so natural for me to play a mom since I have five children and four grandchildren.
50BOLD: I look forward to seeing the film and am positive, you will play your part well!
Regina: I'm really excited about it!
50BOLD: Regarding your career, who are your greatest inspirations?
I am hugely blessed to have great people in my life. Nancy Wilson has always been a mentor for me and my love for her is so deep, I couldn't even explain it if I tried. I call her my industry mother. Nancy and Winfred "Blue" Lovett (God rest his Soul) of the Manhattans, they really played a great role in being industry parents to me. Places where my mother and father could not go because they did not have the experience in the industry so to speak, Nancy and Blue took up the slack. Very early in my career when my first record was released, Nancy took an interest in me. She told me, "Everybody can take their clothes off, but everybody can't do it like Tina. And we only have one Tina. Here's what I want you to do. I want you to concentrate on being a lady. Integrity should never be for sale." And I remember Nancy's advice and I carry it with me everywhere I go. Nancy also said that I can sit on a stool, touch my knee and be as sexy as I want to be and yet, I haven't exposed any part of my body.
50BOLD: Everything in the music industry is so sex-centric. Our children are watching these artists and thinking that sex is the way to go in order to make it big. We need more role models who exemplify integrity, morality, and who don't need to flash skin in order to be the best at their craft. I SO applaud you!
Regina: You are so right. Once you give up your integrity, you can't get it back. Even when I minister and mentor young ladies, I tell them, if someone gives you a diamond they're expecting something in return. Ain't nothing free when it comes to diamonds! And so if we give part of ourselves away, we lessen our worth.
Now, I haven't done everything perfectly. I've had some blunders, said some stuff I probably shouldn't have, and done some things I shouldn't have but at the end of the day, my heart was always in the right place. The reputation I've built has people respecting me even before I get to meet them.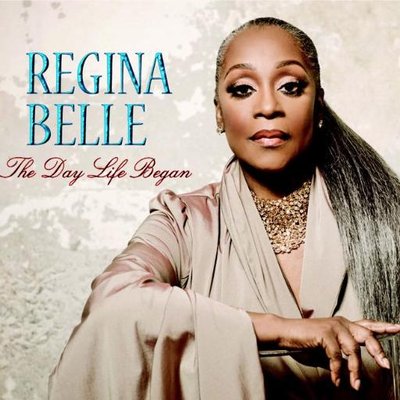 50BOLD: I read somewhere how much you value education, can you delve a little into this?
REGINA: Education is so very important to me.  As a matter of fact, I just left an elementary school where I was reading to children. A couple of members from my church are teachers, and teachers help to shape the world. And it's real important to me to aid teachers in whatever way I can. I was also just recently inducted into the African-American Alumni Alliance: Hall of Fame at Rutgers University, my alma mater. Believe it or not, I went back to Rutgers after 30 years. For me to be honored by my alma mater…I just can't even tell you what it means to me.
When I left college in 1985, I had to make a choice between career or finishing up college. I chose career. My decision to forgo college angered a lot of people in my family, especially my grandfather who's really the patriarch. In the end, I made a good choice obviously because of where I am now. Opting to obtain a degree from Rutgers at the time probably would not have brought me to this point. Despite my successes, I could still hear my grandfather whispering in my ear to finish what I started 30 years ago. So in 2015, I made the decision to go back to Rutgers. Finally, I was able to walk the stage as a graduate with the class of 2015, and I was probably the only one with a degree and AARP card! I received a bachelor of arts in history with a minor in music. So I believe in education. I also stand firmly on the fact that you should never stop learning; I don't care how old you get!
50BOLD: You're sending a message that should be received by all and it is so appreciated! You have truly walked the talk and are living your life like it's golden!
Regina: Russell, thank you so much because you have truly humbled me, it means a lot to know that what I do is being acknowledged. I don't take anything for granted, I am so grateful. People tell me they just love my music. You don't have to like my music. You don't have to love my music. And so when I hear that people appreciate what I do, I just can never take the compliments for granted. Thank you for having an appreciation for what it is I do; it makes me so happy and means the world to me.
Russell Wilson is a writer and interior designer who resides in Columbia, South Carolina.