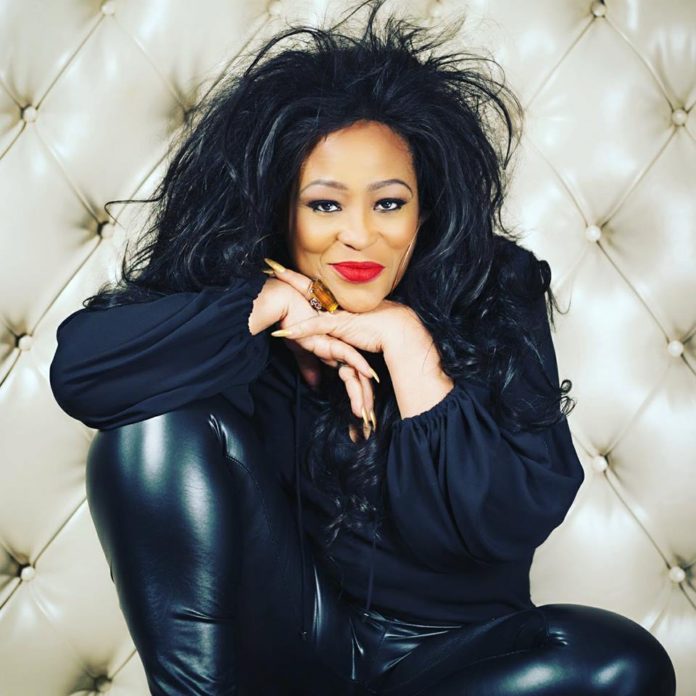 The late 80's to mid-90's was one of the greatest eras of R&B music for women as they stood front and center with their stirring voices, providing the soundtrack to our lives. Miki Howard with her undeniable vocals and soulful roar had one of the standout voices of the imperial period with such hits as Love Under New Management, Baby Be Mine, and That's What Love Is (duet with Gerald Levert). The Grammy Award-nominated, full-throated, R&B belter, whose many songs are tinged with melancholia, has led a life that is far from golden—drug abuse, child molestation, spousal abuse, and acrimonious label deals. Miki is tough; she is raw, she is a walking, talking, feisty lament of self-salvation.
Miki's setbacks have only helped to fuel her drive for the successes she has experienced in her career. Now, at age 58, the mom of three is living life under new management these days, on her own terms, and loving every minute of it. She is thoroughly enjoying the role of grandma and occasionally performs at various venues throughout the country. Radiant, still beautiful and as real as they come, Miki served it up BOLD, as she chatted with me about how having an essential trait like tenacity is the very reason why she is still here today.
50BOLD: Your given name is Alicia Michelle Howard where did Miki come from? Is it a nickname given to you as a child or did someone in the industry shorten it?
Miki: You're going all the way back to the beginning! It was a while ago. I was in my teens. I was about to record and there was a woman in my church whose name was Miki; she was an ethnic mix of Asian and Black. She was so beautiful. The churchwoman was really classy and I wanted to be just like her when I grew up. I also liked her name that means beautiful tree in Japanese.
50BOLD: Beautiful tree, nice!
Miki: Record producer, Augie Johnson, whom I was working with earlier in my career, told me that I needed another name to be in this business, so I named myself after the churchwoman.
50BOLD: Very nice. Were you recognized in the church for your singing talent?
Miki: No I wasn't.
50BOLD: Didn't you sing in church as well?
Miki: Oh, do you mean did I sing in the church choir?
50BOLD: Actually I can't sing my way out of an open elevator! [laughter]
Miki: Everyone can sing in a church choir. My parents were the popular singers in the church. I was in the choir and there were so many better singers than me. I used to complain that I never got to sing anything.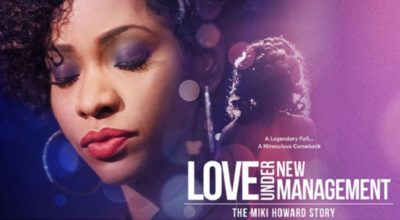 50BOLD: You mentioned the late Augie Johnson, and according to the made-for-TV biopic, Love Under New Management: The Miki Howard Story, which you executive produced back in 2016, he recognized your talent and helped propel your singing career in the beginning, anyway. Can you talk a little about your relationship with Johnson?
Miki: Well, Augie Johnson was in a group called Side Effect and they had hits called Always There, Keep The Same Old Feelings and the song that I particularly loved was SOS. I wanted to sing and he helped me a lot. He taught me so much about all of the professional things I needed to learn about the business. Augie, he was really a wonderful artist. He sang with the Robert Mitchell Boys Choir when he was a kid. Augie was on the song with Frank Sinatra. He was a real professional who even took me to enroll in dance classes.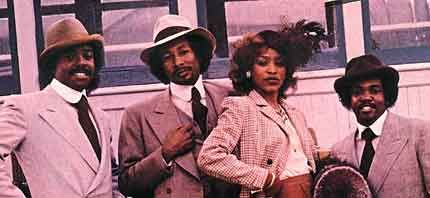 50BOLD: Now I have a couple of questions about your mom and dad because your musical lineage is quite impressive. I remember something you said during an interview on a Sirius XM show that was hilarious. I think you mentioned you were 16 when you met Augie and he was 29. You've stated that Augie was older, you had developed some affection for him and because of his age this would be perceived as…
Miki: Pedophilia! [laughter] Yeah, you know everyone talks about all of these things that happened to me…"You were abused, beat up," this and that…. I watch a lot of Iyanla Vanzant, the spiritual teacher on television and she always states, how you have to get to the core of your problems. Well, you know what it was like way back then when a situation was not cool! Nobody age 29-years-old should be doing anything with a 16-year-old, or any underage minor period, you know what I'm saying?
50BOLD: I agree. You handled the radio interview well and you told it, like it is!
Miki: Oh yes! You know, my family is from the South, my parents were from Mississippi and if you weren't married at age 14, or even 16, you were considered an Old Maid. When my mom was 27, she was considered an Old Maid.
50BOLD: Your father Clay Graham sang with the Pilgrim Jubilees, and your mom Josephine Howard sang with the Caravans; they were quite popular.
Miki: My mom and my dad were very popular. My dad's first hit record with the Pilgrim Jubilees was called Stretch Out; it went gold. The guy from Chess Records who was depicted in the film, Cadillac Records, produced the record. And my mom sang with the Caravans and James Cleveland. They pretty much performed throughout the US and in some parts of the UK, spreading the music of gospel all over the world. They were also very good to their fellow artists.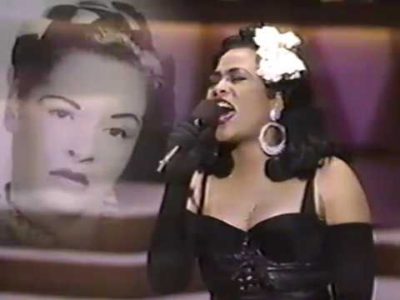 50BOLD: Since your parents were from the gospel world, how did they feel about you singing secular music?
Miki: Wonderful! There was no trepidation on their part, nothing; they were really supportive regarding my decision to sing secular music. My mother lived to see me really get involved in my career. She'd have long talks with me about the famed casting couch that is being so talked about right now. She'd warn me about being careful going up the ladder of success because I might fall on the way down.
50BOLD: My mom would always tell me to treat people the way you would want to be treated. If you can just continue talking about your life before you became the Miki Howard we all knew. As I watched your biopic, I saw that your mom asked you to leave her home, and you were only age 16 at the time.
Miki: Absolutely! Yes, My mom put me out at age 16. As I aged, I felt like God allowed this to happen for a reason; I was supposed to leave my home.
50BOLD: What was the particular reason you were supposed to leave your home at such a young age?
Miki: My mom believed, I thought, I was grown. I'd go out dancing, or to the music studio and get in later than my curfew sometimes. But I think the ex-con my mom married had a lot to do with her decision to put me out of the house. He was a bit younger than my mom and was just a horrible person. He'd try to molest me by jumping on top of me when I was in bed and mom was at work. You know, he was really a drag so I would try to stay away from the house as much as possible and this upset my mom. When mom found out her husband had been trying to molest me, she told me, "You will leave the house before he will." And mom wound up putting me out.
50BOLD: Wow…
Miki: My mom's decision to put me out of the house devastated me for years and years but she was young. Mom died at age 41.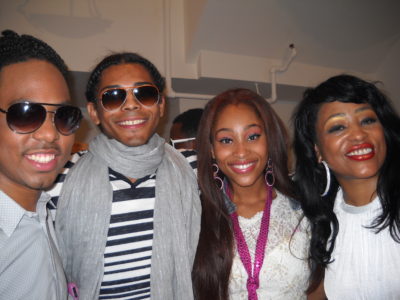 50BOLD: My condolences…. Often when you see a movie you wonder how much is Hollywood and how much is real. Let's talk about your maturation process. Your mom made you leave the house at age 16, did the move push you to mature a lot sooner?
Miki: I think I was always a mature person, particularly since I have literally been on my own since age 9. We were left alone quite often as children and I was the youngest in my mom's household. I had latchkey responsibilities. I had no real knowledge of the workings of everyday life, not of the understanding of the lives of regular, ordinary people. I was around musicians and artistic people all the time; this was my life.
50BOLD: Do you think being in the entertainment business accelerated your maturation process?
Miki: Yes.
50BOLD: Let's talk about your later years. How did you decide that singing was the direction you wanted to go?
Miki: I didn't want to do anything else but sing. I grew up with the Caravans; there were five amazing singers in that group–Shirley Caesar, Inez Andrews Cassietta George, DeLois Barrett Campbell, and Albertina Walker, oh my God! I was at their every rehearsal, they were my vocal influences.
50BOLD: And they influenced you greatly?
Miki: Definitely!
50BOLD: Were there other musical influences early in your life?
Miki: I was inspired by Aretha Franklin, Nancy Wilson, Abbey Lincoln, oh my gosh, Nina Simone, all were stellar recording artists who were my early musical influences. Rosie Gaines was an evangelist singer, she was awe-inspiring and I also wanted to be like her. There were a couple of vocalists in our church choir who were some awesome singers and I'd say, 'I'm never going to sound that good!' I can go on and on naming musical influences.
50BOLD: Yes. I want to talk about your time with Side Effect, but before I do that, you played Billie Holliday in the 1992 film, Malcolm X. You've always wanted to perform with a touch of jazz; talk about this aspect of your musical interest.
Miki: Well, let me tell you, I came up listening to and admiring those early jazz artists. I had never thought of R&B, the closest I ever got to it was Aretha Franklin. I am a jazz singer. I was a young performer and thought I had lots of time to go and do my jazz thing. Now, it's like I almost never get into jazz.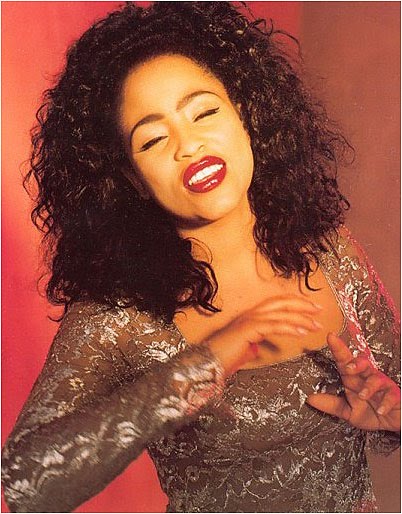 50BOLD: I feel the passion that you're sharing with us right now as you discuss your feelings for singing jazz. Let's talk about Side Effect for a moment. You had the hit Georgie Porgie. Was that considered to be your first lead singer hit record or was there a record prior to that?
Miki: I don't know. I just sang whatever the group asked of me. I don't think anything I ever sang with the group became a hit.
50BOLD: So that was one of the primary reasons you decided to become a solo artist?
Miki: Well, I never wanted to be part of a singing group in the first place. I was young and thought I could learn a few things and work on my craft.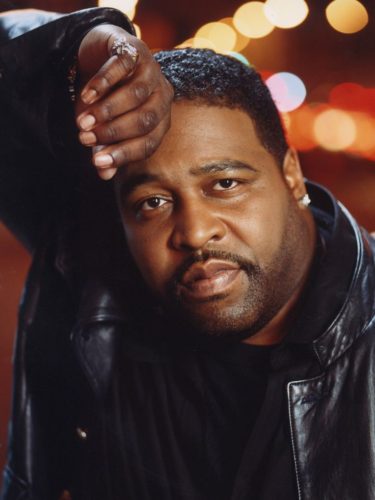 50BOLD: Was Whitney Houston on the scene at that time?
Miki: She wasn't on the scene at that time. We all used to sing at this club called the Roxie. Every Wednesday night they had a talent showcase. Whitney was discovered. I was discovered. Karen White was discovered. You know, we were all on the radar of A&R people looking for talent. It was fine. It was fun. I wish A&R people were still showcasing talent. It was a standard every Wednesday night thing. Performers brought their A-game to the showcase and it was so exciting.
50BOLD: Did you get to know Whitney at all?
Miki: Of course! Whitney and I came from the same place. Whitney's mother and my mother were friends. We all knew each other, Dionne Warwick, Dee Dee Warwick, many of them were in the Sweet Inspirations, they all came from church.
50BOLD: You grew up in Mississippi and then your family moved to Chicago?
Miki: No, my mom was from Memphis and my dad, from Mississippi. My very young years were spent in Memphis, and then we moved to Chicago. I was actually born in Chicago, taken to Memphis, brought back to Chicago, moved to Detroit and then LA!
50BOLD: There was Side Effect and then Miki Howard was out on her own. Let's talk about the night you were in the studio recording a particular song that you knew would be a hit, what was that song?
Miki: I never thought my songs would be hits. I liked the songs well enough but I didn't come from hits, I come from passion. You had to know your song and perform it like you were singing it to God; this is where I was coming from.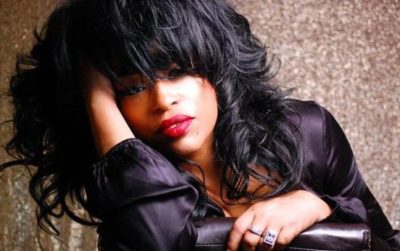 50BOLD: So you didn't have a special feeling about the song, "Come Share my Love?"
Miki: I don't even like Come Share My Love!
50BOLD: You didn't like the song?!
Miki: When they gave me the demo for Come Share My Love, I thought to myself, 'Oh wow, they could have given me a better song! I tried to breathe life into the song.
50BOLD: Well, you definitely breathed life into the song!
Miki: It just goes to show you what I know about hits. I don't know! What I do know about a song is whether I love it or not. The song that I had feelings for was Love Under New Management, I got chills listening to the demo and I said, "Oh, that's a good one!" I, however, didn't know the song would be a hit. The song Baby Be Mine gave me goose bumps on my arms and when I get this reaction, I know a song is good.
50BOLD: Is there a direct correlation between your songs and the relationship you are having at the time?
Miki: Of course, all of them!   You know when you're in your thirties, you're always in a relationship. When you're in a relationship, you tend to think it's the real deal every time, so I would say all of my songs tell about a relationship I was in at the time.
50BOLD: All of them? So when we talk about the song, Love Under New Management, who was in your life and was there a direct correlation between your relationship and that particular song?
Miki: I was with Gerald Levert at the time. I loved Gerald. Love Under New Management was recorded before I got married and before I even met my ex-husband. When I recorded the duet That's What Love Is with Gerald, we had a good little affair. As you get older, however, you understand that relationships happen and you say to yourself, OK, I get it now. Gerald was like my work husband; we really worked great together. You know how some movie stars make a film together, then, you hear they're in a relationship that isn't lasting, well, my situation with Gerald was kind of similar. I really did, however, love Gerald and his family.
50BOLD: As I viewed the biopic, I saw you had some real feelings for the late Gerald Levert. So let me tell you what surprised me, your association with the late rapper Eazy E!
Miki: Yeah, Eazy E was a nice guy, so cute and so handsome. He was also very rich and very smart. He taught me a lot about things.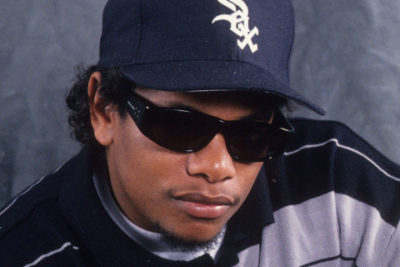 50BOLD: Is it true he advised you to take control of the business end of your music?
Miki: Absolutely!
50BOLD: I was shocked to learn that Eazy E was so business savvy!
Miki: I couldn't call him Eazy E. I didn't even know he was Eazy E when I met him. He was Eric and was a nice guy to me. And he taught me a lot of good things. He dressed like Boys in the Hood but it was not who he really was at all! He never came to my house dressed in urban wear. He'd wear tennis shorts and white shirts. He once asked me to give him a lift somewhere. We first stopped at Nordstrom's where he purchased clothing that Eazy E would sport and changed into them.
50BOLD: So he kept up that persona for business reasons?
Miki: Eazy E had branded himself before branding was branding.
50BOLD: You're absolutely right. He branded himself before branding was branding.  Ok, so then you segued into acting with the film Malcolm X.
Miki: Now acting, that's something you've got to know and love to do.  I don't love anything enough to get up at 4:00 or 5:00 in the morning, sit around all day in a trailer and then, have people talk to you like trash! You really go through it with acting. Well, you can have my trailer, thank you. I am not going to sit around in a horse trailer all day long; I've already paid my dues.
50BOLD: No, I understand. So were you channeling Billie Holiday when you played her in Malcolm X?
Miki: I don't really have to channel Billie. I feel like she's a part of me. I'm like one of her children. A lot of those back-in-the-day singers didn't have any daughters like Aretha and Billie. I played the role as if I was Billie's daughter.
50BOLD: Yes, I see.
Miki: I was told I had to look like high or drunk. I was like fuck you man! I have to look like I have dignity and I'm a great artist in my mind, do you know what I'm saying? Everybody wants to keep harping on Billie's shortcomings. We know Billie was a drug addict and she died from alcoholism and drug complications.
Billie was way too young when she passed. But that's not the point; here you have a woman making more money than entertainers like Frank Sinatra, Fred Astaire, and Ginger Rodgers. She was the highest paid entertainer at one time. Billie had a style and grace that people still try to imitate. So it was important that I portrayed her with some measure of dignity.
50BOLD: I'd be remiss if we didn't talk about the demons associated with the entertainment industry. But regarding the Billie Holiday role, did you audition for it, or did they seek you out?
Miki: I was called twice for the role of Billie. I don't know whom else the film's execs had in mind for the Billie role. I was given lines for the part but I could not say them because they were stupid and if Spike Lee gets wind of my comment, so what! I will never forget the lines that were written for the role; I was like, who the fuck would say this? Billie certainly wouldn't have spoken the lines I was given!
50BOLD: Domestic abuse is in the headlines all the time now. According to your film, you experienced domestic abuse.
Miki: Absolutely, it is the truth!
50BOLD: How did you make the decision to step out of a relationship that was abusive?
Miki: If someone is hitting me, there is no decision to make! Physical abuse is craziness! The relationship made me feel mortified so I couldn't stay; I had to go! There was no decision to make with regards to staying or leaving when you're getting hit. When it happened to me, my relationship was definitely over. You know, men who are abusers won't allow you to just walk away.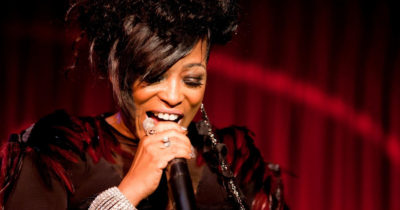 50BOLD: What advice would you offer women who are being abused.
Miki: I would say, you have got to get away from an abusive relationship; you have got to go! You are more likely to be murdered by an abuser, so you have got to be willing to choose life! Unfortunately, many women don't want to leave. They believe their abuser is never really going to hurt them. They say things like, "I'll kill a motherfucker" but yet they continue to stay, and for many of these women abuse seems like foreplay!
50BOLD: Well that's an interesting description.
Miki: I mean it's real.
50BOLD: The entertainment industry exposed you to demons. Let's just talk about that. How did you destroy those demons? Did you finally wake up one morning and say, "I'm done?"
Miki: Oh gosh. It was probably inevitable. I had gone through the pain of losing my mom. I had experienced a bad marriage. I was a single parent. Crazy stuff was happening career wise. There were people in the industry that wanted me to do things that my moral conscience wouldn't allow and they were just standing on my neck.
I began hanging out with folks who indulged in drugs. I guess I was at a vulnerable and low point back then. I began doing blow, and did so for a little bit.
My mother was gone. My sister had died. At some point, I just realized, I had children and so I absolutely could not be a drug addict! I didn't know I had an addiction. There was no Google back then and I wanted to look up everything about addiction, so I went to a library. I remember picking up a book that stated, if you're indulging in drugs, then you need to go to a doctor to tell them what you're doing. So, I went to my doctor and I told everybody!
50BOLD: You had a scene in your movie where you gave a drug dealer your Rolex watch, did this actually happen in real life?
Miki: Oh yeah, I did give a drug dealer my Rolex! Being in show business, you really do develop some tough skin and the one thing you don't have is fear.
50BOLD: Now you have three children!
Miki: Yes.
50BOLD: And you took time off from the industry to raise them.
Miki: Well, I told you I tried to be a drug addict and it didn't work.
50BOLD: [laughing] Miki Howard! I've done a number of interviews over the years but you take the cake; you are hilarious. You have a son named Brandon; what are the names of your other two children?
Miki: Nicolas and Kaitlen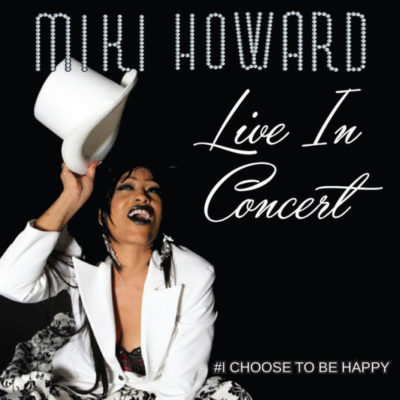 50BOLD: Are they in the music industry?
Miki: Well, Nick does catering. He's a Le Cordon Bleu Chef and recently catered Tisha Campbell-Martin's birthday party.
50BOLD: And your other children?
Miki: Well, Kaitlen manages me because I have to have someone in place to take care of my personal business, I really do. And I trust her, so if she steals, she can have it!
50BOLD: Cause she's going to inherit it anyway, right?
Miki: It is hers! [laughs]
50BOLD: How old are your kids now?
Miki: Oh gosh, 29, 33 and 34.
50BOLD: Your grandson's name is Justin?
Miki: No, my grandson's name is Justice.
50BOLD: Tell me about Miki Howard in this day and age. Is she happy?
Miki: Oh my God…. There should be a new word for happiness! I'm so happy, I am really happy! At this stage in my life, I look at my family and I know what happiness is all about. I can do whatever the fffuuuccckkk I want to. People ask me, what do you do? I respond with…"Whatever the fffuuuccckkk, I want to!
50BOLD: Can I state your response in 50BOLD.com unedited? [laughs]
Miki: That's right. I said it, and that's what I mean!
50BOLD: So you're in a really good place right now?
Miki: Yep, sometimes I call or text my old label exec Sylvia Rhone, and say come on, let's make a record and she responds, "You old bitch! You ain't gonna make no record! You should go home and babysit your grand!"
50BOLD: You're such an iconic talent, what can we expect from you in the future?
Miki: What's coming down the line for me, I don't know, all I can really say is whatever God allows. I am willing to do whatever God puts in front of me that is a good opportunity. I expect to continue singing, doing what I do. I have so many projects that people are trying to get me to do, but I'm not just going to do anything.
50BOLD: Are you on the road at all?
Miki: I'm on the road a lot. I performed at City Wineries all this year. I appeared at the New York City Winery but we didn't have a good crowd at all. The producers of the event did not really advertise that well. I, however, sell out at all other venues.
50BOLD: When were you in New York City?
Miki: I visited New York City over the summer; I think it was maybe August 1st weekend.
50BOLD: Tell us how our fans can find out more about you. Is there a website, and are you on social media?
Miki: My website is www.mikihowardmedia.com. On Facebook, @MikiHowardFansOfficial; on Instagram, @MikiThat, and on Twitter, @MikiHowardLive
50BOLD: One final note, is there one thing you'd like to share with our readers that we don't know about you? In addition, what is your absolutely most favorite Miki Howard song?
Miki: Well, I have to tell you…what folks don't know about me is that I really love children. If I were a very, very wealthy woman, I would take care of other people's children; this is a deep, deep dream of mine.
The song that I adore is, Come Share My Love, sometimes it does bring out the tears. I love Imagination because we have got to set a new standard as far as R&B is concerned. I also really like Ain't Nobody Like You.
50BOLD: Is there a Miki Howard live album by the way?
Miki: Yes, the album is called Miki Howard Live In Concert and on its cover, I am wearing a white tuxedo against a black background.
50BOLD: Is there anything else you'd like to share with our readers.
Miki: If I'm ever in your town, come see me and we will have a good time.
50BOLD: I will definitely come to see you Miki!
Author Leon Goodman hosted the Lou Rawls Parade of Stars for several years. A retired human resources executive, he is currently an actor who has appeared on such TV shows as Blacklist and Bull. Leon can be seen in the upcoming feature films, John Wick 3: Parabellum starring Keanu Reeves and Halle Berry, as well as The Drummer starring Danny Glover.