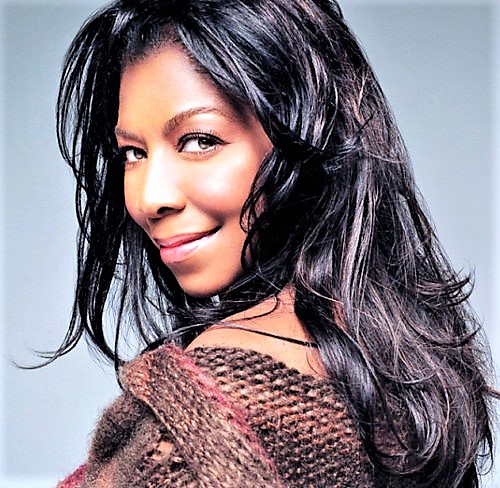 Before the internet took complete control over our lives, there was television! As a teen growing up in the 70's, the "boob tube" was our primary and most essential source of entertainment with magazines taking second place. Every Saturday morning, I couldn't wait for the musical variety show, Soul Train, to beam into my life. I marveled at the program's hip and funky 70's fashions, hottest hairstyles and of course, the baddest performers on the planet.
When the beautiful songstress Natalie Cole emerged in the late 70's her style was just impeccable. I even remember her receiving two Grammy Awards in 1975 for Best New Artist and Best R&B Vocal Performance for her hit, This Will Be.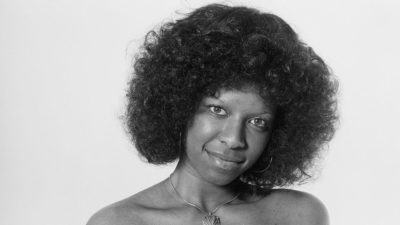 I could tell Natalie was a different type of celebrity. She exuded class, elegance, and sheer sophistication. It was evident these characteristics had been woven into her; they were definitely part of her DNA.
She was born Natalie Maria Cole on February 6, 1950, in Los Angeles, California and raised in the city's Hancock district where its residents at the time were opposed to having African Americans as neighbors. Natalie's dad was none other than vocalist and pianist extraordinaire, Nate King Cole, and her mother, Maria, was a jazz singer who put the brakes on her career to raise her children. Natalie oftentimes referred to her childhood home life as "the Black Kennedys." She was raised with four other siblings, and music was their greatest influence.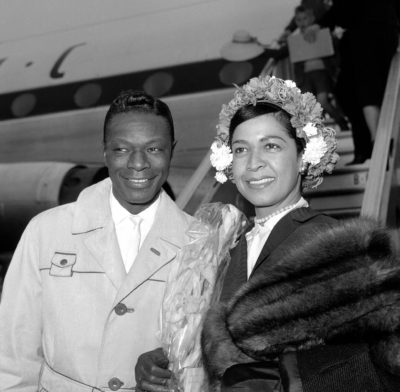 It is no surprise that Natalie's entry into music happened as early as age six on her father's holiday recording, The Christmas Album, which featured his timeless rendition of The Christmas Song. Natalie and her siblings actually made several guest appearances on her dad's NBC-TV weekly variety series, The Nat King Cole Show. The show ran from 1956 to 1957, and it was the first major network TV program hosted by an African American. Even though Cole was a global sensation at the time of the show's airing, he pulled the plug after it failed to attract even one sponsor. It seemed that potential advertisers were reluctant to sign on for fear that their products would be boycotted by disgruntled Southerners. At the time, segregation was in full effect in the south, along with large de facto pockets of it everywhere else. Sadly at the time, it was widely believed that television was the exclusive domain of whites.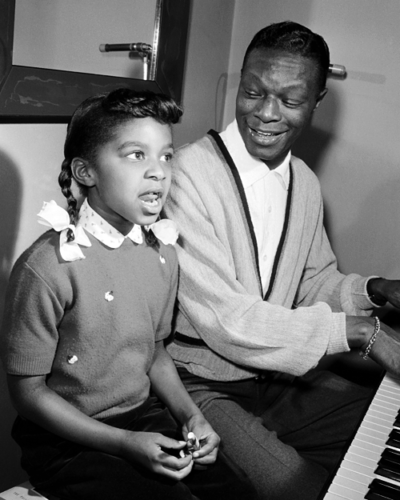 Natalie attended prestigious boarding schools and graduated with a psychology degree from the University of Massachusetts. Upon the 1965 death of her beloved father, Natalie, who was 15 at the time, began to rebel against her mother.
In 1975, Natalie made headlines when she was arrested in Toronto for possession of heroin; it was the beginning of her struggle with drug addiction that eventually ended her life from its complications.  She once shared how her vulnerability, and naivety mixed with self-indulgence, weakened her and made her susceptible to drugs.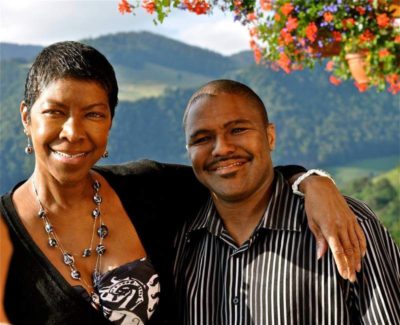 Upon graduating college, Natalie performed at small venues with the band "Black Magic;" the group was able to secure gigs because of her famous last name. It was while performing in Chicago that she caught the attention of producers Marvin Yancy (whom she married), and Chuck Jackson, who approached her about recording. The demo tape that she recorded led to her being signed by Capitol Records that had been her father's label for many years.
Natalie released her first album, Inseparable, in the year 1975 that included her hit single, This Will Be. The debut album resulted in a first Grammy Award win for Best New Artist and Best R&B Vocal Performance for This Will Be. She won the R&B Grammy Award again the next year for Sophisticated Lady. Natalie's third album, Unpredictable, went platinum with the chart-topper, I've Got Love on My Mind and her fourth album, Thankful, contained the hit, Our Love. Natalie's career catapulted so quickly she was given a TV special and a star on the Hollywood Walk of Fame.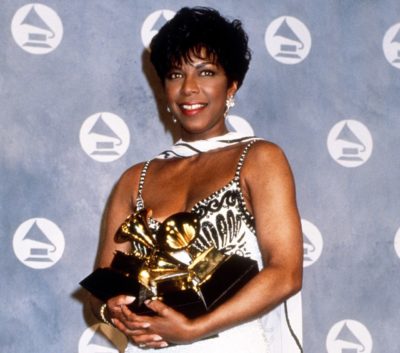 In 1980, after the release of her 8th album, the alleged rumors of her drug addiction began to plague her enviable career. Maria had to take control of her daughter's finances, and in 1983, Natalie finally made the decision to check herself into a rehabilitation center. She remained at the facility for a solid six months determined not let the addiction end both her life, and the career she had built.
The year 1991 was a banner year for Natalie. She released her legendary album, Unforgettable that was a tribute to her father. In the past, Natalie had always avoided recording her father's songs. She produced vocal arrangements for the songs, with piano accompaniment by her uncle, Ike Cole.  Natalie Cole's label released an interactive duet between she and her father on the title song, Unforgettable. The song eventually reached number fourteen on the Billboard Hot 100 and number ten on the R&B chart, going gold. Unforgettable eventually sold more than 7 million copies in the U.S. alone and won several Grammy Awards, including Album of the Year, Record of the Year and Best Traditional Pop Vocal Performance for a top song.
I always secretly thanked Natalie for the Unforgettable album; it introduced me to some of the world's most beautifully written songs like Smile, Lush Life, The Very Thought of You and the timeless classic, Mona Lisa. Before the release of Unforgettable, I am embarrassed to admit that these were the kinds of songs that I once dismissed as "old-fashioned."
Natalie was very candid about her battles with addiction. In 2000, she released an autobiography, Angel on my Shoulder that was released in conjunction with a made-for-TV movie about her life, Livin' for Love: The Natalie Cole Story. Natalie, who played herself in the movie, also pursued a career in acting and appeared in various network dramas.
In 2008 Natalie announced, she had contracted hepatitis C as a result of her intravenous drug use. The condition led to kidney failure and dialysis three times weekly. After appearing on the Larry King Live talk show, she appealed to viewers for a matching kidney that she received in 2009.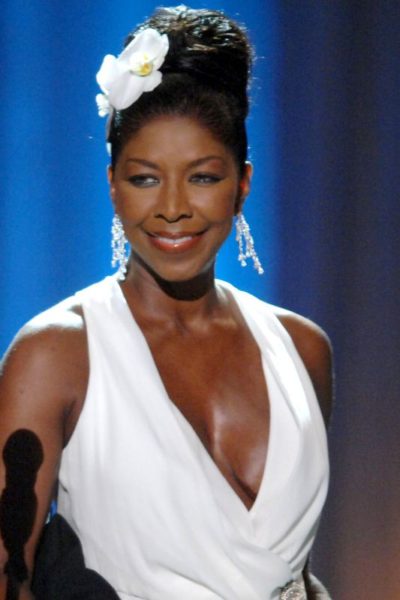 Regarding her personal life, Natalie married three times, and had one son, Robert Yancy, from her first marriage to producer Marvin Yancy. In 2017, Robert died of a heart attack while at his home; he was only 39. Ironically, Marvin also died of a heart attack; he was just 34-years-old.
In December 2015, Natalie canceled several commitments due to illness and passed away on December 31, 2015, from congestive heart failure that more than likely stemmed from complications from her drug use.
Natalie was an exceptional songbird whose legacy transcends music.
She was a beautiful soul who embraced her frailties, conquered her personal demons with dignity and strength, and who emerged triumphantly as a performer.
Natalie Cole, you are truly unforgettable.