We all know that it takes work to help communities to thrive and to fulfill the needs of its people. Cultural workers and devoted volunteers are necessary to help implement services and programs for children and adults that can help neighborhoods move forward. But it's not easy for community organizations to secure volunteers and the support needed to continue this vital effort. Many are oftentimes faced with unforeseen obstacles and financial challenges that can result in closed doors. Yet, there are those organizations that have been able to weather the storm and still make significant contributions in their communities.
Daoud-David Williams founded the Jersey City-based Community Awareness Series (CAS) in 1977, along with members of the popular jazz group, Spirit of Life Ensemble (SOLE). CAS was born out of a successful experiment between the Jersey City Free Public Library: Miller Branch, the Spirit of Life Cultural Arts, Inc. (SOLCA), SOLE and in addition, support from the community. The breadth and diversity of the programs CAS has brought to New Jersey communities over the years has been stellar and has featured such distinguished luminaries as Ruby Dee, Sonia Sanchez, Gil Noble, and Paul Robeson Jr.
An important upcoming event that CAS and SOLE are proud to be promoting is their 5th Annual African Cultural Arts Family Festival (ACAFF) that will take place on September 8th at Jersey City's Berry Lane Park from noon to 7:00 pm. Barbara Williams (pictured below), who is Daoud-David's wife has been a staunch supporter of the SOLE and CAS organizations.  The educator and community activist discusses with 50BOLD how these organizations have, for the last 40 years, brought about much-needed change in an effort to help communities move forward and how their prescription needs to be shared.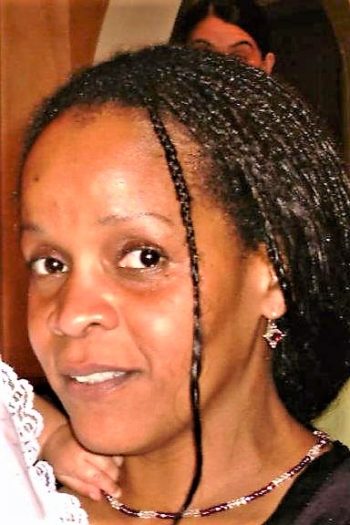 50BOLD: Why was the CAS created, how did the effort come about?  
Williams: CAS was created in 1977 and it came about because its founders sought to assist an underserved community in education and training. CAS is, in essence, a "people's university" that utilizes our country's most valuable resource, the cultural diversity of its citizens. CAS also provides the residents of New Jersey with a unique and enriching perspective of the performing arts and culture.
Initiated by SOLCA, Inc., the organizational arm of SOLE, CAS grew from a pilot program that stirred tremendous interest. SOLE which was then a group of local artists and musicians, served as the community's artistic ambassadors by organizing and conducting youth, young adult, and adult workshops/performances; they also performed regularly throughout the metropolitan area.
CAS, a 41-year-old program within the Jersey City Free Public Library now has its own advocacy group that was also born out of a collaboration between CAS and SOLE called Friends of the Community Awareness Series (FOCAS). It is a nonprofit organization that is autonomous from the public library and that supports the work of CAS and SOLE.
50BOLD: What role does FOCAS play in the community, can you explain further?
Williams:  The Miller Branch library was scheduled for demolition in 1977 but the SOLE fought to keep the building. Realizing the importance of preserving this institution of learning, SOLE members became the architects of the cultural renaissance that took place in the Bergen-Lafayette community. Since then, the library has continuously produced educational, cultural, informational and recreational activities, and special events that benefit the community.
50BOLD: Tell us about the uniqueness of SOLE. 
Williams:  SOLE has always been a jazz group that performs in a variety of worldwide venues. The artistry and music of this captivating, diversified and multicultural/multigenerational unit is a true reflection of the group's name. The group's sound is soulful, passionate, thought-provoking, inventive and filled with an infectious energy.
My husband, Daoud-David is the group's bandleader and a social justice activist, cultural organizer, musician, visual artist, photographer, writer, and sculptor. Daoud-David's vision captures the spirit of artistic creativity for the program. Members of the collective come from various walks of life– musicians, teachers, professors, and doctors have enhanced the experience that is SOLE.  Members past and present include performance credits and/or recordings with such icons of jazz as Archie Shepp, Dr. Lonnie Smith, Winard Harper, and Yusef Lateef, just to name a few. Daoud-David's vision always included the need of the individual artist to create as a soloist, and as part of the SOLE collective.
Although SOLE's music is deeply rooted in the jazz tradition, it has been strongly influenced by a myriad of musical styles. SOLE has performed on national and international stages and with great success. In addition, SOLE's Artist-In-Residence program has morphed into an inter-generational music Edutainment/History presentation called "JAZZ ALIVE!" (jazz for young people). It is a beginner-to-master class that includes clinics and workshops in music. Many burgeoning musicians have come through the series. SOLE has fourteen CD recordings to date and an upcoming soon-to-be-released one entitled, "Passion & Purpose."
One of the things the CAS/SOLE is most proud of is its historical relationship with primarily the Jersey City Public Schools, as well as other school districts. For over 40 years CAS/SOLE has sought to bring various art forms to the youth in the community. Promoting and exposing jazz music as an original American classical art form from its humble beginnings to its contemporary forms has always been an integral part of the group's mission.
The musicians also speak to young people about subjects like AIDS, drug prevention, racism, economic disparity, youth-related violence, and all while advocating respect, cultural appreciation, and academic achievement.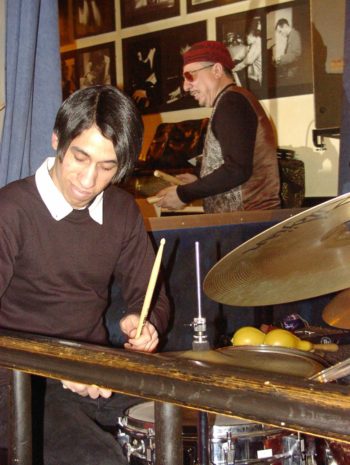 50BOLD: What have been some of the challenges facing CAS?  Do you work or collaborate with other organizations?
Williams: Funding/resources, reactionary administrations, censorship, you name it have been some of the challenges our organizations have dealt with throughout the years. However, we are rooted in struggle, so we have not let these obstacles stop the work and mission of the CAS/SOLE. Over the years, we have worked with international artists, universities, public/charter schools, library institutions, schools for the developmentally disabled, and senior centers just to name a few. CAS/SOLE has assisted numerous organizations with their own development–Jazz Society of Jersey City, Bergen/Lafayette Upscale Program for Youth-4H Club, Jersey City Historical Project, Jersey City Connection – AIDS Education Organization, Women of Sustenance Coalition, Young Adult Theater Company, Prep Literacy Program, and Body, Mind & Soul Performers Collective and there are many others.
CAS/SOLE also successfully lobbied for the establishment of the Afro-American Historical and Cultural Society Museum housed in the Greenville Branch of the Jersey City Free Public Library, in addition to organizing the African Cultural Arts Family Festival. One of the more recent projects CAS is spearheading is the renaming of said Greenville Branch to the Earl Morgan Jersey City Free Public Library in honor of the late investigative journalist who for decades chronicled Hudson County politics and Jersey City's often marginalized communities.
CAS in coordination with SOLE has produced over two-thousand separate programs by way of cultural events, informational/educational forums and workshops as outreach services to Jersey City and Hudson County. By providing a platform for artistic expression the CAS/SOLE has given tremendous support to the cultural arts and provided growth and training opportunities to individuals.  Over the past 41 years, CAS has presented internationally and nationally renowned personalities while cultivating and showcasing the talents of many fine and outstanding local talents.
50BOLD: Music and Art seem to be the first things cut from schools budgets.  Why do you feel music is such an important part in a child's life?
Williams: Musical training helps develop the brain areas involved in language and reasoning. Students of the arts learn to absolutely think outside of the box. They take a creative approach to problem-solving that is not limited by outdated rules and ideas. A study of the arts provides children with an internal glimpse of other cultures and teaches them tolerance towards the people of different cultures. Musical performances teach young people how to conquer fear and take risks. Regarding early childhood, studies have shown that music benefits language development which is crucial at this stage. However, it's important to understand that music itself does not make one smarter but helps to sharpen the tools for achievement. Music and art also speak to the soul of humanity.
50BOLD: What have been some of your greatest moments while being involved in CAS?
Williams: As a public school educator and community organizer, discovering CAS/SOLE in my youth was a turning point in my development. Though I hold several degrees, my greatest internalizations of how to apply constructive analysis and thinking have come from working within these organizations. Through my work with CAS/SOLE, I have helped produce many innovative workshops, lectures, events and gained experiences that I would have never even ventured into exploring. If I had to cite one or two great moments, it would be getting the opportunity to work up close with the different artists that help nourish this program. I am proud of the work I have also pioneered involving International Women's Day, and Women's History Month. I also have to also give credit, where credit is due and this would be to my husband, Daoud-David whom I enjoy working with on projects. He has continuously provided prospect, platform, and creative license for not just myself but for countless others to find their voice and test their wings.
50BOLD: Tells us about the 5thAnnual African Cultural Arts Family Festival (ACAFF) you're helping to organize.
Williams:  The festival's theme this year is "Celebrating the African Diaspora," a daylong event that brings together a multi-cultural crowd of thousands. ACAFF is a coalition made up primarily of FOCAS and other community-minded groups and business co-sponsors. We present for the Jersey City/Hudson County Community and Metropolitan Area a beautiful and peaceful family day of live performances, cultural offerings, youth activities, educational information sharing, health screenings, back-to-school incentives, merchants, food and so much more.
50BOLD: Why is this festival important to the community and what do you hope it will accomplish?  You mentioned that this is something that should take place in communities nationally. 
Williams: We are community members living and working in the area we serve, who seek and support creative ways to reaffirm and establish for all times Oneness (in humankind), Tolerance (for one another), World Peace (through harmony), and an END/ STOP (to Needless/Senseless Violence).  FOCAS has always organized this gathering around this time of year, as a way to remember more somber times in our country's past. Our main organizing objective has been to host an event with strong positive vibrations that fill the air with a healthy and peaceful presence. FOCAS believes communities across America should stand in solidarity and engage in such enriching activities. The ACAFF is a multi-generational family experience that celebrates African heritage. Since ACAFF coalitions have been the vanguard of this annual event, the organization has tried to spread Good Vibe at Berry Lane Park. We look forward to the day when people from all over will participate in our humble festival as all are welcome!
50BOLD: Is there a main attraction for this festival?
Williams: The Blackbyrds are the main act and the Spirit of Life Ensemble will open. We have a full day of performers and activities that will also take place at this year's festival.
50BOLD: How can your efforts be supported and where can readers obtain more information?
Williams: If folks would like to support our efforts financially they can visit: http://www.friendsofcas.org/Donate.html and for more information about our mission, www.friendsofcas.org