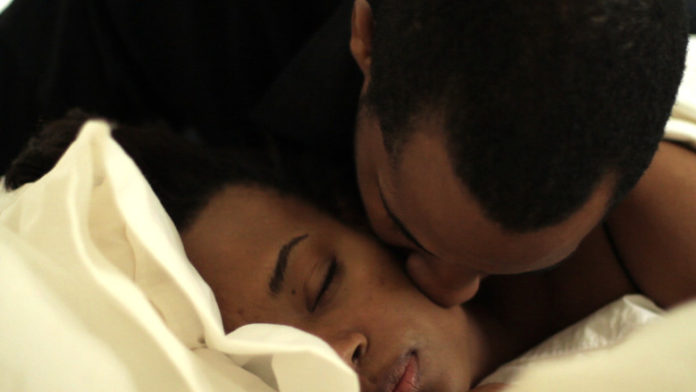 The pleasure products industry's customer base and bottom line are both going strong, currently generating around $15 billion and there are projections that it will surpass the $50 billion mark by 2020. There are hundreds of manufacturers and distributors and thousands of retailers around the world. Poof be gone are the personal pleasure products that were once available only in skeezy adult shops; these items have evolved, are mainstreamed and now available at local drug stores and even Walmart.
The design of pleasure products or sex toys has shifted from brow-raising to haute. Many manufacturers are committed to building safe, innovative, well-crafted intimate products that feature unique technologies. Pleasure product manufacturers have come to realize that those age 55 and over may experience challenges in the bedroom, so there are quite a few items that are designed to help aging Americans in this area. The sex toy taboos have loosened—if there was ever a golden era for these pleasure products, the time is now.
The latest generation of smartphones comes with a panoply of apps from email and photography to navigation, weather and video-calling services and now, they can do something even more exciting: control pleasure products. Check out the latest in adult novelties that are sure to enhance your sexual pleasure.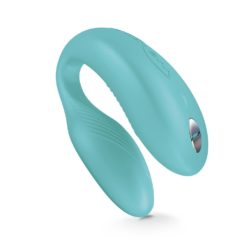 We-Vibe Sync
One of the first innovators of couple's toys, We-Vibe now offers a comprehensive line of toys. Sync is the premiere vibrator for couples. The C-shape vibe has two adjustable points; one part is inserted to apply gentle stimulation on a woman's G-spot and the other targets the clitoris. The app allows you to customize your vibration settings, increase tempo or even make the toy vibrate to your favorite music by Beat mode or Touch mode for real-time touchscreen control. Either partner can control sync from anywhere and share the vibe no matter the distance! Body safe silicone, rechargeable, waterproof, quiet, discreet travel case–We-Vibe.com, $199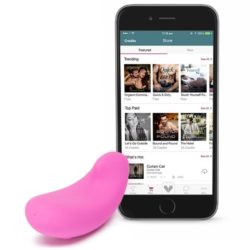 Vibease Panty Vibrator
No more numb fingers! The hands-free vibe slips right inside your undergarments. Control its vibrations through an app. Vibease can vibrate in sync up with your favorite erotic audiobook. You can also use Vibease with your long distance lover by installing the free app on your smartphone so that they can remotely control the vibrator from anywhere. Lightweight, USB rechargeable, waterproof–Amazon, $199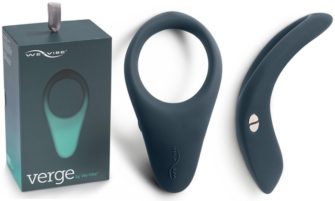 Verge by We-Vibe
Here's something that hits the man's erogenous zones. It's Verge by We-Vibe, the vibrating ring that's designed for a man's p-spot! The toy curves to stimulate his perineum (the area behind and below the penis). It is designed for fuller and longer-lasting erections and more powerful orgasms. Connect to your smartphone with the free We-Connect app. Now she can control his vibrations, regardless of the distance. Body-safe silicone, waterproof, rechargeable–We-Vibe.com, $119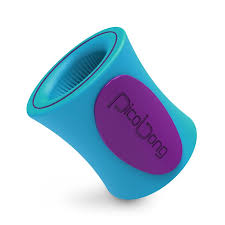 LELO's: Blowhole! M-Cup
The Blowhole! will bring his solo play to new heights. The male masturbation cup creates six intense vibration sensations that can be controlled remotely via a mobile app.   Once you have downloaded the free REMOJI app, all you have to do is turn on your Bluetooth then…BOOYAH! Waterproof, near silent, rechargeable–Lelo.com, $140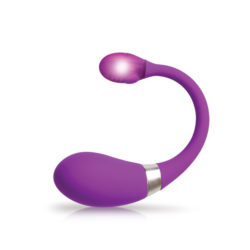 OhMiBod Esca
If you're a solo act then the Esca wearable massager is probably the right pleasure product for you. Bluetooth enabled for app controlled play, sync it with the OhMiBod remote app and control the vibration with a simple touch. You can also sync your Esca with the FeelConnect app and let your partner control your pleasure from anywhere in the world. The LED light syncs with the vibrations providing visual feedback to your partner. Long distance loving is now a thing of the past. USB rechargeable, privacy pouch, Bluetooth range up to 25 feet–OhMiBod.com, $119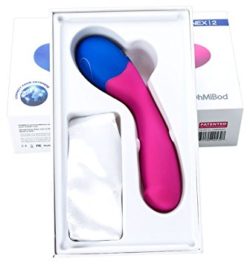 BlueMotion NEX/2
Sexy goes beyond physical. BlueMotion NEX|2 makes the connections that turn your partner's virtual touch into an engine of pleasure. All NEX|2 needs is a Wi-Fi connection to prove one thing: smart never felt so sexy. The Bluetooth enabled vibrator maximizes your pleasure while delivering the ultimate in discretion. Whether you have a partner in crime or enjoy going solo, the BlueMotion products have the power to tantalize and titillate—anytime, from anywhere. Phthalate-free, USB charging, requires iOS 8 and above–Lovelifetoys.com, $129