Clifton Davis has had an amazing career as an actor, singer, composer, producer, songwriter, and minister. And at age 75, he is still grinding away at his creative repertoire.
Clifton was born in Chicago but raised in Mastic, New York. He first caught our attention in 1972 when he and songstress Melba Moore co-hosted The Melba Moore-Clifton Davis Show, a CBS-TV six-week summer replacement for The Carol Burnett Show. When the variety show aired, Melba and Clifton were actually romantically involved with one another so, no wonder the chemistry the pair shared was palpable.
Clifton then breezed into our living rooms when he starred in the sitcom That's My Mama (1974 to 1975), portraying Clifton Curtis, a beloved neighborhood barber. For five seasons (1986-1991), the performer then starred in the NBC-TV hit sitcom Amen. Clifton's character, the Rev. Dr. Ruben Gregory, was the object of his co-star's affections Thelma Frye, played by actress Anna Maria Horsford. The series also starred Sherman Hemsley. Amen was a fan favorite and is still enjoyed in syndication by countless fans today.
Clifton recently completed a five-year recurring role in the CBS-TV drama, Madam Secretary. Currently, the gifted actor can be seen on the Epix channel's Godfather of Harlem portraying, the Honorable Elijah Muhammad. Clifton is so convincing in his current role; one would swear Muhammad had been resurrected!
Besides having guest-starred on numerous sitcoms and dramas, Clifton has an equally impressive Broadway resume. He has appeared in such stage productions as The Engagement Baby and Two Gentleman of Verona, which resulted in a Tony Award nomination. Clifton spent four years on Broadway in Disney's Aladdin, originating the role of Sultan. Additionally, he performed 16 months in the national Broadway tour of the hit play Wicked.
The stage and screen luminary's talents also include songwriting. He earned a Grammy Award nomination for his hit composition Never Can Say Goodbye that was explicitly written for the Jackson 5 but has been recorded by dozens of other artists including, Gloria Gaynor and Isaac Hayes.
Unfortunately, fame and drug addiction can go hand in hand, and Clifton was not spared. He had an intense passion to get well, and after trudging through a low period in his life, he experienced a spiritual rebirth. Thankfully, Clifton overcame his substance abuse by supplicating to God to help him. He asked for forgiveness and offered his heart to the Lord.
After his struggles, Clifton went on to earn a BA in Theology from Huntsville, Alabama's Oakwood University and a Master of Divinity degree from Andrews University in Berrien Springs, Michigan. Not only did he portray a minister on television, but in real life, he is a licensed one and has, for over 30 years, shared his interdenominational ministry around the world.
Clifton produced his recent debut jazz album Never Can Say Goodbye and teamed up with legendary jazz pianist Beegie Adair and her trio. Joining Clifton on his creative musical project is the renowned vocal group Take 6.
Happily married to Monica Durant for 20 years, Clifton playfully refers to wife as the "COVID police." The performer is a type-2-diabetic and has dealt with  serious heart issues. So, Monica cracks the whip when it comes to keeping her man healthy. She is very strict about monitoring Clifton's diet and is especially vigilant about ensuring his safety during this coronavirus pandemic.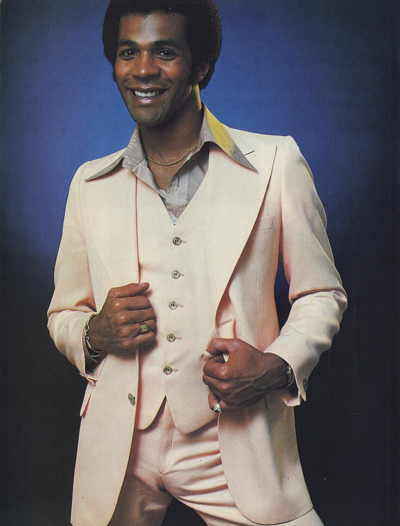 Clifton Davis, a true renaissance man, shares with 50BOLDers his passions, purpose, and limitless love for a higher power.
50BOLD: Mr. Davis, you were born in Chicago and raised in Mastic, Long Island. How was life growing up in the small hamlet? I know you wrote a piece for Chicken Soup for the Teenage Soul where you described how you experienced racism during that time?
Clifton: Yes, yes, I did and actually let me add a caveat before we talk about that story. Some of the phrasing in the story was created by the co-writer and I didn't see it all until it was published in the New York Times. Some of the information cannot be attributed to me as a quote.
However, the story is accurate. Growing up on Long Island was actually a lot of fun. We'd go to the state parks and beaches in the summer and mother would make wonderful picnics of fried chicken and potato salad. We had a great time as a family during the summers.
Back then, you could jump on your bike, go to the lake, swim and fish. Fishing was important on Long Island because it surrounds you. There were lots of wonderful things to do.
The arts also came into play. My mother played piano and taught me a few chords on the piano. I took to it quite heartedly. Before I knew it, I was writing my own songs.
It was a wonderful life growing up on Long Island. At the time there was no overt racism. There were issues, but my best friends out there was a Jewish kid, named Frank Miller and another boy named Richie. They were white kids. They didn't make me feel odd because I was Black.
However, going down to Washington, DC on a class trip, I was the only Black among 98 other white kids. The highlight of the trip, of course, was not just seeing the Lincoln Memorial, but going to Glen Echo Amusement Park because 13-year-old kids like rollercoasters.
I was discreetly pulled aside and told, that I couldn't go inside the park because I was Black. It broke my heart. A bunch of kids saw me running away crying and came to check on me. Once they found out I couldn't go in the park, several of the white boys said, "I'm not going either!" There was a total of 11 or 12 of us who boycotted Glen Echo. The school created another excursion for us. We were taken to a Washington Senators baseball team night game and had a great time! I learned that I was different, racism is alive and well, and that just because you live in New York, doesn't mean you won't have to face it.
Furthermore, the racial incident occured in 1959. Racism was even worse in the south than it was in New York. I also learned that not all white folks were racist. There were some who supported the resistance against racism and discrimination in our country.
50BOLD: At age 21, you were working as a video tech at ABC-TV. You went to see Alan Alda in Apple Tree and got hooked on Broadway.
Clifton: Yes, I did.
50BOLD: You were really BOLD. You actually quit your secure 9-to-5 to become an actor and all done on the fly?
Clifton: (laughs) Oh, you're very kind to say I'm really bold. I was really crazy (laughs). Performing was an instant passion for me.
50BOLD: I actually saw you perform in your first Broadway show. My father took me to see Hello, Dolly! with Pearl Bailey and Cab Calloway.
Clifton: Oh, really! Well, I was right up there! Dolly was my first Broadway show. I performed with Pearl and Cab. What a wonderful growing experience! One of the pit musicians from the show listened to the stuff I was writing and said, "You're a composer! You need to write that stuff down. Don't just tool with it. Get serious about it." I got serious about my songwriting from that moment on. Praise God! I grew and learned to love theater. I learned that I didn't know what I was doing (laughs) as an actor. So, I enrolled in acting classes and started getting serious about my craft. And I've had a pretty good career.
50BOLD: Tell me about it! You have an extensive body of work. Was the song Never Can Say Goodbye written specifically for the Jackson 5?
Clifton: Yes, it was. While I was writing the song, I didn't know where to place it in terms of rhythm. I borrowed the rhythm from the Jackson 5. I thought the song would be great for Michael Jackson to sing. With Michael in mind I arranged and finished it. A couple of years later, I had the opportunity to let their executive producer hear the song. He loved it immediately, wanted it for the Jacksons, and they made it a hit!
50BOLD: What inspired you to write Never Can Say Goodbye?
Clifton: Well, two things inspired me to write the song. I'm a child of a divorced couple. They divorced when I was six. Mother worked on getting a nursing degree while I stayed with my dad. When mom graduated she wanted the kids to live with her. Two years later I had to leave dad to go stay with mom.
Leaving my dad made me cry. I loved and missed him. I then went to stay with mom. I stayed with mom for a year and a half and then it was time to go back to dad. And of course, it broke my heart to leave my mom.
Every time I had to say goodbye, it would break my heart and so this is how the song's title Never Can Say Goodbye came to be.
50BOLD: What an interesting backstory!
Clifton: As far as the other story in terms of the song's lyrics has to do with a girl who wanted to date me and someone else simultaneously. It was the late 60's….
50BOLD: Women's Lib and all that?
Clifton: Yep! Free love. It was crazy. I wasn't having it! I wanted her all to myself. When she said, "Alright, goodbye." I said, 'Wait, wait, wait! Hold up! Don't just leave, let's try to work through this.' My nose was wide open and I didn't want to let her go, but when I finally finished the song, I also found the courage to do the right thing, and say goodbye.
50BOLD: Oh, now this story breaks my heart.
Clifton: No, it all worked out. I'm a happily married for the last 20 years to a wonderful woman. I'm thrilled with the way my life has turned out.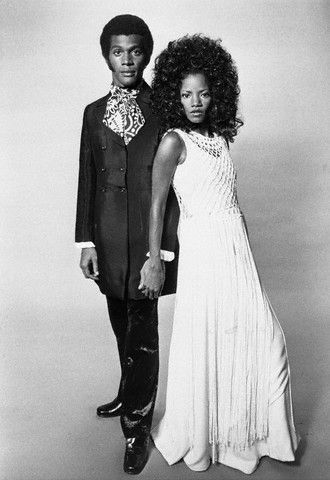 50BOLD: Oh yes! Mr. Davis I just loved The Melba Moore-Clifton Davis Show. I was so sorry to see it end. It was only on for six weeks, right?
Clifton: Yeah, it was a summer replacement series. We replaced Carol Burnett. It was an exciting summer! Melba and I broke up, but to this day we remain friends.
50BOLD: I thought you guys were the perfect couple. I was even heartbroken when you guys broke up; I couldn't believe it.
Clifton: Yeah (laughs). We were young, wild kids who had a lot of oats to sow. We had a lot life to live and had to go and see about it. But when all was said and done, we circled back to each other and apologized for the madness. We were able to become friends.
50BOLD: I love hearing the fact how you mended your relationship. On the show, you featured a lot of celebrities. I saw a clip where Nancy Wilson was a guest on your show.
Clifton: Yes, yes. Nancy Wilson came to see me on Broadway in Two Gentleman of Verona. She came backstage, we became acquainted, and she gave me her contact information. When the television show rolled around, I gave Nancy a call and asked if she could appear on our television show. She kindly agreed, flew in from California and appeared on The Melba Moore-Clifton Davis Show.
50BOLD: And speaking of Two Gentleman of Verona, you won a Tony nomination for the Broadway show. Did the late film producer Renee Valente see your performance in the play and two years later casted you on the sitcom That's My Mama?
Clifton: Yes, yes! In fact, after we did The Melba Moore-Clifton Davis Show, Essence magazine did a story on me in 1974 or 1975.
Renee Valente came to see the Two Gentlemen of Verona production and came backstage to see me. He said, "Clifton, I want to put you in your first television series." I said, 'Well, my Lord, please do so. (laughs) I'll be ready whenever you are.' And sure enough, about two and a half years later, she came to me with That's My Mama. I was given the role of a barber named Clifton Curtis, and the show had a great two-year run.
50BOLD: That's My Mama was a funny show; I still remember it to this very day.
Clifton: Yes, the show was very funny.
50BOLD: The actress who played your mama on the show, Theresa Merritt, and Theodore "Teddy" Wilson, who played Earl the postman are both deceased.
Clifton: Ted Lange,who played Junior is still around and he's directing.
50BOLD: Yeah, and what was his famous line?
Clifton: (Imitating the character of Junior perfectly) "I got it, I got it and I got to report it!" (laughs) And he'd say, "Oooo wee!"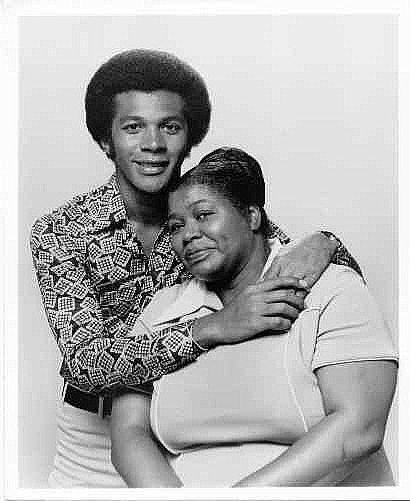 50BOLD: That's right, that's right! Shifting gears a bit, you toured with the iconic Lena Horne in Pal Joey, what was the experience like working with the icon?
Clifton: Well, it was a growing experience for me. I had a lot to learn and Lena taught me a whole lot of lessons. Working with Lena Horne was always a challenge because she was demanding as an artist.
50BOLD: Oh really?
Clifton: Yeah, she expected the best from you as a performer. If you didn't give it your all, she showed her displeasure. I tried my best to please her, and in the end, we had a successful run for nine months with Pal Joey. God rest her soul, she was a great entertainer.
50BOLD: Mr. Davis, you've stated how you experienced a spiritual rebirth. You were supposed to appear on the Super Password TV game show hosted by Allen Ludden, but you never showed up. Your manager quit. I know substance abuse took you to a very low place in your life. How did you overcome it? And how did God lift you up from your sunken place?
Clifton: Well, I realized I needed help. My younger brother called me and prayed with me. I prayed with him and asked God for forgiveness and help, in overcoming substance abuse and He provided a means.
One day, a breeze blew through my penthouse apartment. My Bible was out in the open. I believe God made it open up to a particular biblical scripture that was meant for me. The entire experience was like a movie, I'm not even lying.
50BOLD: Are you serious?
Clifton: I'm very serious. It was obviously divinely important that I receive the message that God had intended for me. The scripture read: Create in me a clean heart, Oh Lord. And renew a right spirit within me. I read the scripture and it became my prayer that God would create something new in me and clean me up. The psalm also states, Transgressors will be taught your ways.
I gave my heart to the Lord and he provided continuous open doors of opportunities for me in the direction that he would have me go. Two weeks later, clean off drugs, I received a call that awarded me a scholarship to attend a four-year college.
50BOLD: And it was a full scholarship, correct?
Clifton: Yes, I received a full scholarship. I also received a full ride for my master's degree.
50BOLD: Phenomenal!
Clifton: It's nothing but God. At the end of my master's degree, I received a phone call from Hollywood asking me to play the role of a minister in the sitcom Amen. I'm telling you, God has shown Himself to be worthy in my life. He is a very present help in time of troubles. I listen for His guidance. I'm not perfect, I'm imperfect, serving a perfect God. I'm trying to do what God wants me to do. When He opens the door, I walk through it.
50BOLD: Your father was a minister; did he influence you to become one as well?
Clifton: You know, my father was a very strong influence in my life because of his ministry. He was clearly an imperfect man. But that man could preach. My daddy was one of the finest preachers I have ever heard in my life. Dad had his challenges, as well. He didn't deal with substance abuse, his issue was alcohol. Before he died, we resolved any differences we had in our relationship. I was blessed to be able to take care of him for the final two years of his life.
The last year, Dad was in a nursing home where he received complete attention. I saw him nearly every day. I shaved him and trimmed his hair. I kept him well groomed. I just loved my father.
How Dad influenced me to become a minister? Well, he was a great preacher. I took a lot of my style and some of my messages from him.
50BOLD: Mr. Davis, you had a recurring role as Ephraim Ware, the Director of National Intelligence on the CBS-TV hit show, Madam Secretary.
Clifton: Yes, I held the role for five years on the show.
50BOLD: And then you appeared on the TV drama Godfather of Harlem (one of my favorite shows) on the Epix channel portraying the Honorable Elijah Muhammad.
Clifton: Yes, as a matter of fact, I'm in New York City getting ready to film Season 2 of the show.
50BOLD: I can't wait for the show to come back! You play the Elijah character so, so very convincingly! Did you have to study him?
Clifton: Yes! I studied footage of the Honorable Elijah Muhammad and carefully listened to the intonations of his voice. I was listening to him speak earlier today. I was curious about his point of views, philosophies and what his overall message was to Black people. I try as an artist, an actor, to study a character before portraying them.
Thank you for complimenting me. I'm looking forward to another season of Godfather of Harlem.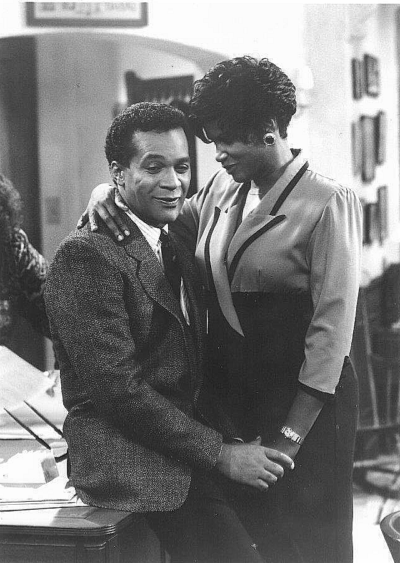 50BOLD: What is your favorite acting genre to perform in?
Clifton: My favorite acting genre is television dramas. Theater is also great because you get immediate feedback from the audience. Sitcoms are wonderful too because you not only have a live audience, but the shows are quick, and short. You have 23 minutes of acting and seven minutes of commercials.
My favorite acting experience throughout the years was while appearing on the show Amen. The show ran five years and had an amazing cast with whom I'm still very close. In fact, I received a phone call from Anna Marie two nights ago.
50BOLD: We featured Anna Marie Horsford in our November issue.
Clifton: Oh, good!
50BOLD: She's phenomenal!
Clifton: Yes, she is! We had so much fun on the show.
50BOLD: Is there any truth to this, are you a triple bypass heart survivor?
Clifton: No, I had congenital heart disease. I had it corrected when I was 20 years old. Back then in 1965, it was a very dangerous and risky operation because heart surgery in the U.S. was in its infancy. Later in my life my heart slowed down. I had to have surgery for a pacemaker. Yes, I am running on a battery!
50BOLD: Mr. Davis, you have always been admired for your good looks. What is your diet and exercise regimen?
Clifton: Oh, thank you (laughs). I have a wonderful wife who takes good care of me. That's what I am doing. I'm praying, and doing the best I can to stay fit. I eat vegetables, get in some protein and try not to indulge in too many carbs.
50BOLD: Good for you! You've had your fair share of health issues. Can you please offer some inspiring words to people who are undergoing health issues now?
Clifton: Well, let me say that the same God who got us to it, will get us through it! I really believe we need to look for God's help particularly in time of crisis. But beyond that, faith without work is dead. God expects us to use our better judgement as well. That means to wear masks and practice social distancing; we must be very, very careful out here. And as far as me with my previous heart issues, and type-2 diabetes, I have pre-existing conditions so I REALLY have to be careful.
I don't want to risk going into the hospital with COVID-19. I am extremely cautious. My wife is the COVID-19 police. She makes me wash my hands constantly. We're both very careful. I recommend don't just pray, practice too!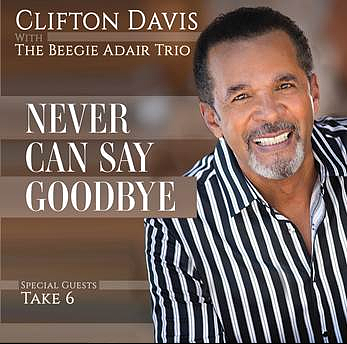 50BOLD: Mr. Davis, you just released your debut jazz album Never Can Say Goodbye. You teamed up with The Beegie Adair Trio. You attended one of her shows and went backstage at Birdland to meet her. You were fans of each other's body of work.
Clifton: Yes, yes, it was a very lovely meeting. She was so warm and friendly and her show was so good. Beegie really is such a skilled, talented pianist, and creative entity. She's just wonderful and I just love her as a person.
We became friends. Beegie came to see Aladdin then we went out to dinner. She mentioned how we should do something together. Little by little we put something together and I produced our album.
We're blessed to have gotten such great reviews all over the country. Now, radio stations are picking the album up. It can be heard on Sirius XMs Real Jazz Channel and five of the songs have just been added to rotation on the Seriously Sinatra Channel. I'm very, very proud of this album.
50BOLD: Congratulations! The group Take 6 also appear on the album.
Clifton: Yes, those are some amazing men. They are so gifted. I've known them for their entire career. I met them when they were first starting out. In fact, I have a little bootleg recording that I made way back in the day to sell at churches with a few hymns on it. When they were first beginning they sang background on the recording for me.
50BOLD: Really!
Clifton: Almost forty years ago. I love them and they were kind enough to agree to be a part of our latest effort. I'm just thrilled about it.
50BOLD: How has the pandemic affected your work?
Clifton: Well, you know I've had to lean on the Lord a little bit more during these times because it's not the perfect time to produce/promote a new album. The best way to make our music successful is to perform it.
Jazz festivals, live concerts have all have been cancelled. So, I didn't have these opportunities to promote the album, but what we did do was radio and press promotion of which you are a part. When we do finally go back to performing, I'll be going out on the road to perform these songs before live audiences.
50BOLD: What are your views on this crazy political climate we are experiencing here in the United States?
Clifton: Well, let's just put it this way; I'm pleased with the outcome of the election. We have a president-elect, I will be able to rest well when he finally takes office on January 20.
The rest of what is going on now is madness! Hopefully, we will be able to do something about social injustice. Hopefully, the upcoming administration will address the issue of Black Lives Matter. We can then address the issues of racism and injustice around the country where too many Black folks are just being killed for being Black. I'm hoping that this new administration will usher in a new and clear vision for the future.
50BOLD: Now, we have something called Rapid Round where one word or a phrase is mentioned and you respond with the first word/s that pop into your head.
Facial Masks                        
Essential
Black Lives Matter                                     
Prime importance
Broadway Shut down       
Sad, disappointing
Trump                                   
Goodbye
Kamala Harris                     
Praise, the Lord!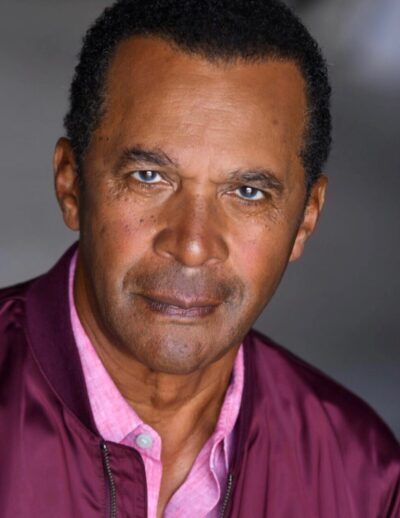 50BOLD: Mr. Davis, how would you like to be remembered?
Clifton: I want to be remembered as a servant to God and mankind who did his best to give back some of what God had given him.
50BOLD: When Clifton Davis looks in the mirror, who does he see?
Clifton: I see a well-preserved, mature gentleman, (laughs) who has done things good and bad in his life, but all in all, he is proud of what God has made of him.
50BOLD: Lastly, when you get to the gates of heaven, what will God say to you?
Clifton: He will say, "Well done thy good and faithful servant, enter into the joys of your Lord."