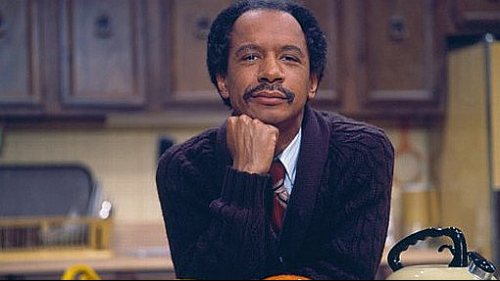 In the 70s, American television was dominated by the pathbreaking sitcoms from writer/producer Norman Lear. All in the Family, one of Lear's gems, was a sitcom that centered on the Bunker family in Queens, New York. The clan's patriarchal head, Archie Bunker, was an obnoxious, uncouth, cigar-chomping, patriotic, narrow-minded, homophobic, sexist, bigot. The show would become a mega-hit for nine seasons. Every week All in the Family would deal with hot-button political topics. In season four, the show would finally introduce us to George Jefferson, a diminutive, arrogant, rude, scrappy, money-obsessed, equally prejudiced owner of a string of dry-cleaning stores. Actor Sherman Hemsley portrayed George and we can't even imagine anyone else in the unforgettable role.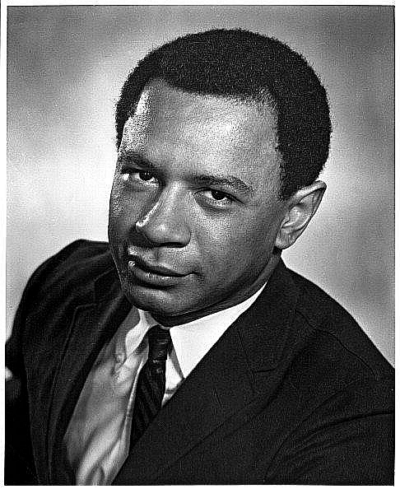 Sherman Hemsley was born on February 1, 1938 in South Philadelphia. He was raised by his mother Arsenia, and wouldn't meet his father, William, until age 14 years old. He dropped out of high school in the 10th grade to join the U.S. Airforce, where he served honorably for four years. After leaving the Air Force, Sherman became a Philly U.S. postal service clerk but at the core, he'd always wanted to perform. So, Sherman transferred to a N.Y.C. postal branch, where he continued to work as a clerk by day while honing his true calling at night. Actor/director Robert Hooks is actually credited for encouraging Sherman to step out on a ledge, move to New York, and give acting a serious try. They had previously studied together at the Philadelphia Academy of Dramatic Arts.
Sherman enrolled in theater workshops, acted in community plays and later joined the famed Negro Ensemble Company. Sherman's Broadway debut in Purlie would catch Lear's eye. When the sitcom groundbreaker was casting roles for All in the Family, he remembered Sherman and tracked him down to San Francisco, where he was appearing in the Vinnette Carroll hit musical, Don't Bother Me, I Can't Cope. Lear asked Sherman if he would be interested in portraying a character in his new series, the actor was hesitant about leaving the Carroll play. He was eventually persuaded to leave the play two years later in 1973 to join the All in the Family cast as George Jefferson.
Sherman became a definite scene-stealer the first time he appeared on the show. George's cantankerous, feisty, judgmental, and loudly opinionated persona, quickly won the hearts of viewers. Fans loved how Archie and he would go toe-to-toe as his long-suffering wife, Louise (Wheezy), played by Isabel Sanford, would oftentimes sit idly by.
The success of the George Jefferson character led to a spin-off in 1975 called The Jeffersons, a comedy of African American advancement and empowerment. The Black family would move from a working-class Queens, N.Y. neighborhood to a "deluxe apartment" on Manhattan's posh Upper Eastside. In addition to Sanford (who btw, was 20 years older than Sherman), the show's ensemble cast included Roxie Roker (mother of rocker Lenny Kravitz), Franklin Cover, Paul Benedict, Mike Evans, Berlinda Tolbert, Ned Wertimer, and the hilarious Marla Gibbs who played the combative and sharp-tongued maid, Florence Johnston. The sitcom became another home run for Lear and would last for ten seasons on CBS-TV. "Movin' On Up," the catchy, hand-clapping theme to The Jeffersons remains one of the few TV themes that just about everyone can sing and has stayed remarkably relevant even years after the show ended. Fun fact, Ja'Net DuBois who played Willona Woods on Good Times, is the singer who belted out the tune. Not one fan will ever forget George's signature 3-piece suits, trademark funky dance called the "Philly Slop," or proud South Philly strut, his armor of 'tude.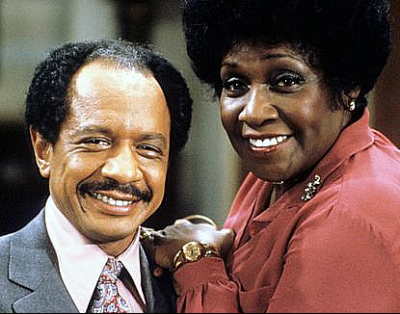 The Jeffersons was canceled after eleven seasons and Sherman found himself continuously typecast as George Jefferson. He attempted an ill-fated music career releasing a single, Ain't That a Kick in the Head, then an album entitled Dance, that he even performed on Soul Train. In 1986, Sherman joined the cast of NBC's Amen, where he played the role of Deacon Ernest Frye at a Black Baptist in Philly. The show ran for five seasons until 1991. The same year that Amen got cancelled, Sherman was hired to do voice-overs as part of an ABC live action-puppet series called Dinosaurs that ended in 1994.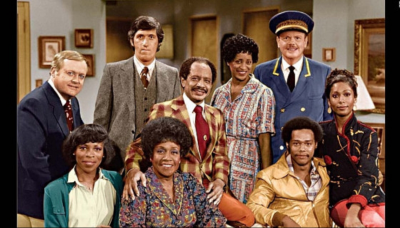 The Jeffersons gained a new audience after the reruns appeared on such cable stations as Nick at Nite, and TV Land.  Sherman also had guest starring roles on primarily African American sitcoms such as The Fresh Prince of Bel-Air, The Wayans Bros., and The Hughleys. Sherman's last TV appearance was on the Tyler Perry sitcom House of Payne in 2011, where he portrayed his oh-so-familiar and beloved character, George Jefferson.
On July 24, 2012, Sherman passed away at his home in El Paso, Texas; he was 74 years old. The cause of death was a form of lung cancer. He never married, nor did he have any children. Throughout Sherman's career, he was known for being intensely private about his personal life. There were rumors of homosexuality regarding Sherman. A 2007 VH1 story that listed three favorite allegedly gay Black actors from the past put Hemsley in the top spot.
After Sherman's death, his body would be kept refrigerated for 3 1/2 months while the validity of his will was challenged. The document was signed only six weeks before his death, and in it, he named Flora Enchinton Bernal, his business manager whom he referred to as his "beloved partner." She was the sole beneficiary of his estate. He had lived with her along with his "friend" Kenny Johnston for years. The will was contested by a Richard Thornton, who claimed to be Sherman's brother.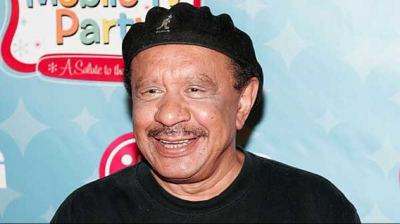 Sherman's body was released to Richard, who planned to take the body back to Philadelphia for burial. Regarding the will, eventually, a probate judge in El Paso ruled in favor of Flora ruling that the document was, in fact, valid. Later, DNA would later prove that Richard was actually Sherman's half brother from an extramarital affair by their father, a Methodist minister. The estate was eventually valued at $50K, and Sherman was finally laid to rest.
The Jefferson reruns are still shown daily across the globe. Last year, ABC-TV aired live versions of two Lear classics--All in the Family and The Jeffersons. The shows were aired to celebrate the genius and brilliant career of Norman Lear, who is now 97 years old. The live cast consisted of Jamie Foxx as George, Wanda Sykes as Louise, Kerry Washington as Helen Willis, and Will Ferrell as Tom Willis with a surprise appearance by the then 87-year-old Florence, Marla Gibbs.