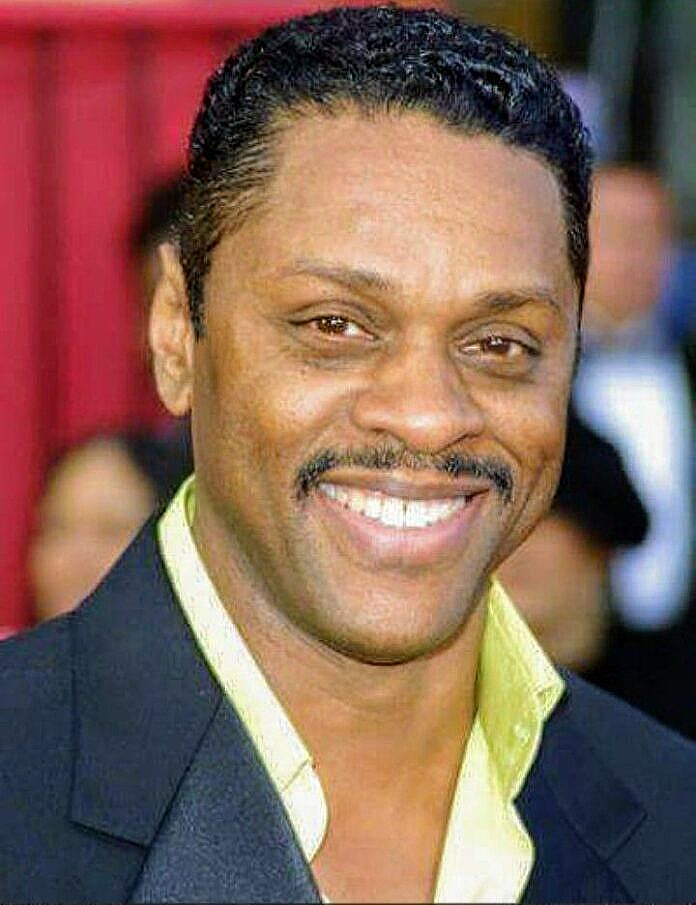 Fine, tall, charismatic, confident, debonair, and swag for days on end—Lawrence-Hilton Jacobs can still inspire dreamy sighs with just a glance. The actor, writer, director, producer, musician with his impressive body of work, has been a fan favorite for over 50 years.
The New York City-born performer has a stage actor's sense of the moment, honed first at such prestigious theatrical institutions as The Joseph Papp Public Theater and The Negro Ensemble Company. Lawrence was fortunate enough to come across a few neighborhood thespian brothers who became his surrogate uncles–Robert Hooks, Morgan Freeman, James Earl Jones, Ron O'Neal, and Dick Anthony Williams. He credits these incredible actors for having schooled him about life.
Lawrence has had several plum roles throughout his career. He made his first major screen debut as the eldest of Diahann Carroll's six children in the 1974 film Claudine. The part was one that Lawrence was very familiar with, having come from a large family of nine children who resided in Manhattan's Frederick Douglass Housing project.
The following year, 1975, was a banner one for Lawrence. He co-starred in the film Cooley High, a Black cinema history milestone because it paved the way for other coming-of-age films. Movie-goers fell in love with Lawrence, who portrayed the handsome and popular basketball star Richard "Cochise" Morris.
After leaving an indelible mark on the big screen, Lawrence then became a household name as Freddie "Boom Boom" Washington in the TV 70s hit sitcom Welcome Back, Kotter. Lawrence, who co-starred with John Travolta on the show, offered viewers a hilarious slice of Brooklyn life as it followed the hijinks of a group of loveable remedial high school students known as "sweathogs."
Lawrence received an NAACP Image Award nomination for his riveting portrayal of the no-nonsense patriarch Joe Jackson in the TV mini-series, The Jacksons: An American Dream (1992), about the iconic musical family who rose to stardom. We will never forget Lawrence's stirring performance as a rigid disciplinarian who epitomized the tough love approach towards his children.
Currently, Lawrence is again playing a powerful patriarch, Cameron Sanders, Sr. in the Urban Movie Channel's TV series A House Divided (also available on Amazon Prime Video). Cameron is the head of the wealthy Sanders family, the founders, and owners of a historically Black-owned bank. The multi-generational saga is filled with scandal and intrigue. Other cast members include LisaRaye McCoy, Demetria McKinney, Paula Jai Parker, and Brad James.
The busy performer also managed to star in an independent film entitled Shooting Heroin. Initially, the film had a limited release and then moved to video-on-demand and pay-per-view platforms following the shutting down of movie theaters during the ongoing COVID-19 pandemic. Lawrence plays Edward, a small-town correctional officer who joins his Pennsylvania community in a concerted effort to eradicate the heroin/opioid epidemic that has plagued them. (Shooting Heroin is available on Amazon Prime Video.)
Lawrence has shown off his skills as an actor, but he can also saaang! The father of two and granddad of four sang background vocals on Rick James's classic Superfreak. He also released two albums in the late 70s: Lawrence Hilton-Jacobs (1978) and All the Way…Love, (1979).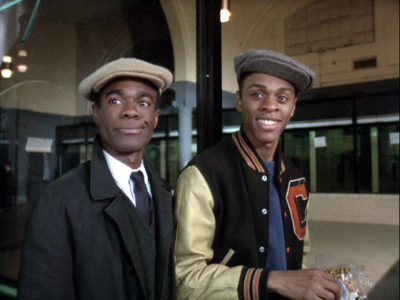 50BOLD chatted with the immensely gifted Lawrence-Hilton Jacobs, who opened up about the things that have made him one of our most durable and engaging performers.
50BOLD: Before we proceed, I need to get this out of my system. 50BOLD was started by four African American sisterfriends who worked for Essence magazine. At most publications, fact checking is important. Why is it that folks are always messing with the hyphen placement in your name. Please set the record straight, where does the hyphen in your name belong?
Lawrence: (Laughs) You know, what it is with that hyphen? When I was first starting out as a teen actor in New York, I just went by Larry Jacobs; I've been called this name practically all my life. My actual name is Lawrence-Hilton Jacobs. When I started using my actual name at around age 18, my agents kept telling me, "Your name is too long!" So, just to spite my reps, I put a hyphen in my name to confuse them. It's my personal joke. The hyphen is actually between Lawrence and Hilton. I see the hyphen shifted back and forth all the time, and I just crack up.
50BOLD: Too funny! I'm glad you cleared up the hyphen situation, and maybe now, we can give the matter some closure! Now, you are right smack in the middle of your siblings, number five out of nine children. What was it like growing up in a big family?
Lawrence: You know something? My remaining siblings and I are still very close. A couple of them have passed on. My oldest brother, Oliver, and oldest sister, Louise, are no longer with us. Oliver passed over a year ago; he would have been 79. Louise passed 12 years ago; she would have been 75.
The passing of siblings is rough, but this is life. I grew up in a large family. I grew up in Frederick Douglass Houses, which are projects on Manhattan's upper west side. Back in the day, everybody came from large families; it was just the way we grew up in the 50s.
You mentioned Essence magazine. I remember when the publication first began, they were interviewing for models. Well, I took my 17-year-old butt up to the Essence office, and was then, asked to stand in a long line with other models. I was trying to break into showbiz. Over the years, the magazine's former editor in chief, Susan Taylor, and I used to laugh and reminiscence about those early days. Well, it's all history now.
50BOLD: Lawrence, you began honing your acting skills at the Al Fann Theatrical Ensemble. You've also worked with the Joseph Papp Public Theater and the Negro Ensemble Company (NEC). I recently interviewed actor Robert Hooks, one of the NEC co-founders. Did you ever work with him?
Lawrence: Robert Hooks and his sons Eric, Kevin, and Robie are like my family to this very day. We are all super tight.
Actors Julius Harris, James Earl Jones, Ron O'Neal, Morgan Freeman, and Dick Anthony Williams, lived in my neighborhood, and they became my surrogate uncles. These guys would always give me advice about life. They always took the time to talk to this skinny kid with the lopsided afro (laugh).
As a teen actor, I'd get invited to play readings that were usually held in someone's apartment. The readings were jammed packed, and there would be stellar performers in attendance; it was all so amazing.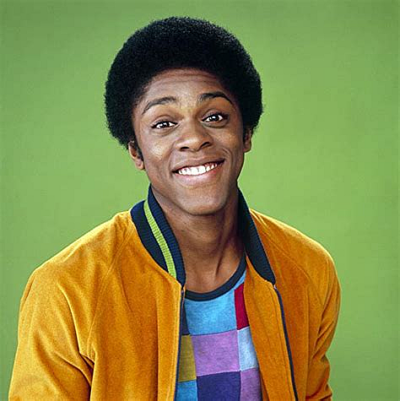 50BOLD: Wow, it sounds amazing! In a recent interview, you mentioned how, on the set of your Urban Movie Channel (UMC) TV show, A House Divided, the younger actors treat you like the Godfather of Acting.
Lawrence: I am like a godfather to the young actors who appear on A House Divided and in the Shooting Heroin movie. The young performers ask me loads of questions, and I never hold back in responding to them. I indulge these young people.
50BOLD: In 1974, you appeared in Claudine with Diahann Carroll and James Earl Jones. The following year, you played the beloved character Cochise in the film Cooley High. We all adored Freddie "Boom Boom" Washington in the TV sitcom Welcome, Back Kotter (1975–79). We will never forget your poignant portrayal in the TV miniseries Roots (1977). You also put the fear of God into us all as Joe Jackson in the 1992 miniseries, The Jacksons: An American Dream. You've done numerous quality film, TV, and theatrical work, and through it all, you still managed to maintain your sexy (laughs). You are still a heartthrob for many of us ladies. You even held onto your swag as that mean Joe Jackson! (laughs)
Lawrence: (Laughs) Let me tell you about the heartthrob thing. I can't take that seriously. I laugh at it all, still. I remember during the Welcome Back, Kotter years, Kotter was at its absolute peak. John Travolta and I lived near one another, so we would take turns driving each other to work.
On one particular night, John and I were leaving the studio, and we were greeted by a group of girls just going crazy. We stopped to sign autographs. When John and I drove off, we looked at one another. We were unshaven and looked like crap. I said, 'Look at us — sex symbols!' We looked like we had been dragged through the dirt.
It was all so sweet. Anyone who admires your achievements, well, it's the highest form of flattery, and I take it seriously because it's all so heartfelt. You know, I am reminded of the actor Jack Albertson who starred in the 70s sitcom Chico and the Man with Freddie Prinze.
The Chico producers also worked on Welcome Back, Kotter. I saw Jack and Freddie every day on the studio lot. Jack and I actually worked together on a TV movie called The Comedy Company (1978). One day, while we were shooting the film, we took a break. I asked Jack a question. I said, 'Jack, you have an Oscar, two Emmys, and a Tony, what does it all mean to you?'
Jack responded, "Kid, that and 50 cents will get me on the bus!"
50BOLD: Hilarious!
Lawrence: He said, "You've got to do life. You've got to always talk to all kinds of people; this is how you learn. Always keep yourself settled." What Albert meant is that you must always keep yourself real.
50BOLD: Compare your portrayal of Joe Jackson to your current role as the wealthy family patriarch Cameron Sanders, Sr. in A House Divided.
Lawrence: You know something? I never even thought about comparing both men. The role of Joe was a little more edgy. Joe's passion came from his own personal abuse and deprivation.
The Sander's family patriarch, Cameron, is a man of extreme wealth and privilege, but it was bestowed upon him. He's not really up to par with it but has to do what is expected of him.
Comparing both patriarchs, I would say each is multi-layered. I portrayed the Joe character from ages 28 to 54. In the role of Cameron, I am portraying a man who is in his mid-fifties.
There is quite a bit of diversity in my portrayal of Cameron. I get to deal with a stressful career, family, personal relationships/entanglements, and lots of self-doubts and insecurities. Cameron is just trying to figure out how to get through it all.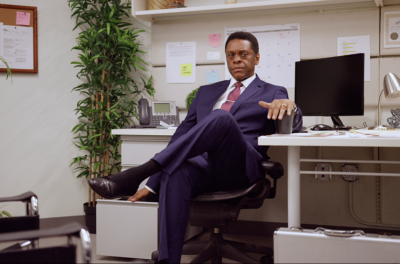 50BOLD: Tell me a little more about A House Divided; is it a drama?
Lawrence: A House Divided is a kind of soap opera, an Empire-like show where everybody messes with everybody. LisaRaye McCoy is a friend whom I've known for at least 25 years. Last week, we were doing a love scene then broke out in laughter because we are buddies in real life. I said, 'Look at us acting all lovey-dovey, and this is the last thing we would be thinking about doing!'
50BOLD: I viewed the second season of A House Divided and really enjoyed it. I'm looking forward to a third season.
Lawrence: Cool, cool, thanks! We are working on the third season now and have two more days to shoot. We are off a couple of weeks because the young lady who plays my lawyer, Taja V. Simpson, is working on a Tyler Perry series and has to finish it.
50BOLD: You recently played a correctional officer in the indie film Shooting Heroin, which centers around the heroin/opioid crisis. I read in another interview how you lost a dear friend to drugs when you were younger. True?
Lawrence: I lost way too many people to drugs. When I was 14, I actually witnessed a close friend overdose on heroin. At the time of my friend's death, New York City was going through a really bad drug epidemic. When people were shooting up dope back in the day and didn't have syringes, they'd make them. They referred to the makeshift syringes as 'works,' which consisted of an eyedropper with a needle tip held together by a rubber band. The syringe was real crude, real ugly.
Times were crazy back then. A lot of my close friends became hope-to-die dope fiends. I witnessed them going through their drug thing for seven years every single day.
50BOLD: Incredible! You were surrounded by a drug culture and were spared.
Lawrence: When these guys would be shooting up, I'd be in a corner reading a comic book or drawing. There was a real drug epidemic going on back then. It seems like every 10th person I knew was a junkie.
50BOLD: I grew up during your same era but in the New Jersey suburbs where the drug epidemic spilled over. Did your earlier experiences involving your friends and their drug addictions influence you to accept the role of Edward in the film Shooting Heroin?
Lawrence: I read the film's script, but I was already knowledgeable about the heroin/opioid crisis that is currently going on in this country. The film is a small one but addresses the drug problem thoroughly.
In the film, I play Ed, a prison security guard who wants his people to have a good life. I witness my town going through a drug epidemic. The film kind of reminded me of life during the mid-60s. Ed wants to have his voice heard. He is not, however, trying to gain national recognition but just really wants to help his town and his people. The character of Ed was an attraction for me.
50BOLD: So, you really didn't have to prepare to play the Ed character because a similar experience had surrounded you?
Lawrence: Well, I knew about drug abuse and how people died from it. I knew how drug abuse devastated families. I knew how drug abuse changed people. I saw how drug abuse made people vicious. I witnessed each of these things countless times.
The role's challenge for me was to draw out a softer and more compassionate side. A side based on reason and not just violence for violence's sake.
50BOLD: Do you have a favorite role?
Lawrence: You know something? Somebody was asking me your very same question the other day. Well, working on Welcome Back, Kotter was probably the most fun I've had because we were young. Working on the show felt almost like the inmates running the asylum kind of situation.
Next door to our Kotter set was Chico and the Man. Freddie Prinze became my partner-in-crime. And when Jimmy Walker would show up on our set every once in a while; we'd be out of control. It was all just a fun, fun, fun time!
For the first year of Kotter, we were at the NBC Studios. Freddie and I would go over and visit Redd Foxx in his dressing room. At any given moment, we'd see guys like Slappy White, Scatman Crothers, or George Kirby stopping by to hang out with Redd.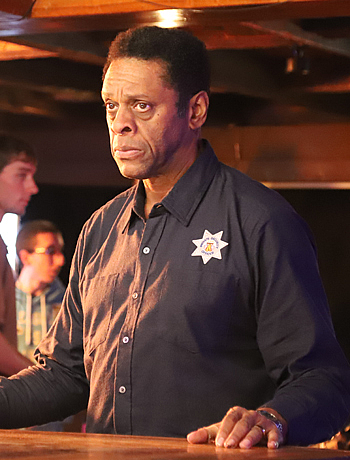 50BOLD: What a memorable experience with the greats!
Lawrence: Freddie and I felt as if we were at some campfire listening to these famous old warhorses recount their stories. It was so unreal. The guys were just so accepting of us; we felt flattered. We were 20, 21-year-old guys, and they didn't trip at all.
50BOLD: The entire experience sounds so amazing!
Lawrence: Now, the most extensive role I've had up until now was my portrayal of Joe Jackson. There was a lot of variety in that character. He was not only a hardcore, tyrannical guy. He raised nine kids during a really rough time. So, I thought there had to be more to him than just a tough exterior.
I figured that to make nine babies with someone takes a lot of love. With every scene in the film, I would jot down on the script why I love my kids according to the age I was playing. The note would remind me of how to approach each stage of Joe's life. I was trying to find variety and compassion with the character. The approach I used to tackle the portrayal of Joe was to make him more multi-dimensional.
50BOLD: I have twin boys who are 28, and know you primarily from the Joe Jackson role. The Jackson movie is still being enjoyed from generation to generation.
Lawrence: Yeah, the film is certainly aired enough on TV. Whew, Lord! I thought it was a new series I was in, and somebody didn't tell me! (laughs)
50BOLD: (Laughs) Do people ever mistake you for the actor Richard Lawson?
Lawrence: Richard and I laugh about it. We don't think we resemble one another. One time I was visiting a New York City apartment complex where my sister lives. Richard was staying there, as well. I happened to see him coming up the block; he was walking with the great actress Mary Alice, who is a friend of ours. When Richard saw me, he said, "Man, I'm happy to see you; I'm tired of signing your ole Motherf***ing autograph. And we cracked up. Even Richard's good friends would come up to me at parties and say, "Oh my God, Richard, I'm so happy to see you again."
When I began working on A House Divided and the producers were thinking of someone to play my father, I suggested Richard. I thought it would be funny for Richard to play my father even though we are really close in age. But I think Richard's ego might have gotten to him because he said, "Nah, I can't play Larry's daddy!"
50BOLD: Richard would have been a good choice for the role of your father with the help of some makeup to age him.
Lawrence: Richard and I would have had a good laugh for sure. Richard would have been made to look older and me younger. Did you know, Angela Lansbury played Laurence Harvey's mother in the original The Manchurian Candidate (1962)? The roles were completely convincing. In real life, Angela was only three years older than Laurence.
50BOLD: Lawrence, you turned 67 last September, and you are still fine.
Lawrence: (Laughs)
50BOLD: What is your diet and exercise regimen?
Lawrence: I take long walks and have done so all my life. I'm a New Yorker, and we walk. Every other day, I go for four or five-mile walks. I used to be a gym rat back in the day; I'd frequent the gym every single day. I don't have any special secrets. And I don't even know if these are valid reasons for looking fit, but I've never smoked and don't drink alcohol. I've never done drugs in my life, ever!
50BOLD: I don't know how you've managed to escape all the vices.
Lawrence: All of the negative stuff going on around me, I just didn't even think about because I had other outlets. I learned to play the piano, and art became my high as a kid.
I'd visit museums all the time. I'd study art; the masters became my heroes. I saw plenty of bad stuff every day. I just never had any desire to indulge. When someone would say, "Take a sniff of this." I'd just say "No" and committed to it.
When I was 9-years-old, I had a friend named Greg. One day, we decided to smoke. So, we bought a pack of Newport cigarettes. Back in the day, young kids could buy cigarettes. We went to a basement to smoke, and when I took a puff, that thing choked me. It also burned my throat and chest. The experience instantly cured me of wanting to smoke. Smoking was just the worst experience.
50BOLD: I understand children are essential to you.
Lawrence: As you raise children, you grow with them. And soon, they start to bring you rewards. I have my grandbaby with me today. We're just chilling out. I'm going downstairs soon to watch whatever she wants on TV, usually The Animal Planet. She also likes Shark Week; we really get into that show.
50BOLD: What puts a smile on your face these days?
Lawrence: These days my family and grandbabies make me smile. I spoke to my friend Lisa Jones today, whom I've known since my move to L.A. Lisa called me out of nowhere. I have not talked to her for a long time. Our conversation was wonderful because Lisa brought up a good memory, "Do you remember the time you came over to my mother's house? I was serving breakfast. You, Robert Townsend, and some other people were there?"
I said, 'Wow, yeah, that was like 1977 or something.' We used to hang out like that. Those are the memories that make you smile. You know those friends who are still your peeps, no matter what? You don't see each other for a few years, but they can sure make you smile when you reconnect.
50BOLD: I'd like to play a rapid round. I name five topics, and you answer in one word or more. Here we go:

Trump–Ridiculous

Black Lives Matter—Fantastic

Facial Masks–Definitely

Black Music Today–Now, this is a difficult topic because today's music is so varied. We've lost the story. We've lost the passion. If you hear a song like My Girl or What's Going On, you are there, man. Music today is shallow, pre-digested, and this is a drag. I'm just straight up.

Black Hollywood–There is no such thing as Black Hollywood. There are Blacks in Hollywood, but I think I know what you mean. What I see from the positive side is that more Black people and other ethnicities are working in Hollywood. You come on my TV show, you see mostly Black people working behind the scenes, but there are different ethnicities as well.

I see more diversity in Hollywood in terms of output and writing. However, it's still a struggle for Black people to get those ideas out to large venues because there's a tie-up. How do you get your project distributed? How do you get financial backing? How do you get brought into the distributing networks that still have those old guards at the helm?
50BOLD: So, the stumbling blocks for Black people in Hollywood are still ever-present! Now, you've been in the entertainment business for over 50 years and managed to keep your personal life very private. How have you accomplished this?
Lawrence: Yes, I keep my private life, private. I don't have to announce to the world what I do. Once, many years ago, someone came to my home who was there to dissect my world. They were looking around at pictures on the walls, and my lady at the time just happened to walk in. The person wanted to know all about her. I said, 'You don't need to know about my lady. You need to focus on what we are here to talk about.' My business is my business.
Just because I'm a public person doesn't mean my life is an open book for everybody. Wires get crossed sometimes. People tend to forget that I am a person with a private life that is all mine.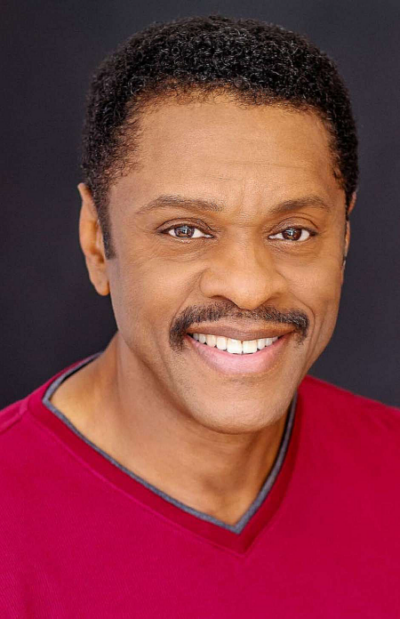 50BOLD: When Lawrence-Hilton Jacobs looks in the mirror, who does he see?
Lawrence: I see a tall brother from New York City who is about the truth. I try to face my reality. I'm not 21; I'm 67. I have a lot of energy. Living life for a while has its merits. When I look at myself, I see my family, friends. Especially when I have kids around, I feel beyond blessed.
Then, there are those other days when I look at my face and say, 'Brother, get out of here, shave, or do something.' I just see life going forward. It is a must. We have to progress in it. You can pray, but you have to help yourself along. You have to cultivate life, as you would cultivate a tree.
50BOLD: Oh, cultivate life! I love it! Who are your heroes?
Lawrence: I have many heroes–James Baldwin, Malcolm X, Dr. Martin Luther King, Jr., and Max Julien, who is a great friend of mine to this very day.
50BOLD: Are you in touch with Max? He can't be found anywhere!
Lawrence: You can find Max around. He just wants to be quiet. Max wants to chill out. He is a great guy who is super smart and very worldly. Max is real down and one of the greats. These are the kinds of people I have been lucky enough to know along the way and admire.
50BOLD: You seem so very real. There isn't a phony bone in your body.
Lawrence: I'm not with it. I don't have much tolerance for someone who is phony. I've been devastated. I've been broken. I've been broke. I've never sold my integrity nor have I degraded myself as a Black man.
Phoniness? I have never been a phony! I'm just not with it!
You hear me talking about Max Julien. Max is a definite man with strong convictions, but they're not just made up, he is not a phony. Max's convictions come from experience. They come from reasoning. They come from living.
50BOLD: When Lawrence-Hilton Jacobs arrives at the gates of heaven, what will God say to him?
Lawrence: He'll say, "Come on in here, brother man. I want you to make me some of your famous mac and cheese. I heard you burn at it." (laughs)
50BOLD: Lawrence, we love, respect, and appreciate all of your artistic contributions throughout the years.
Lawrence: I am absolutely thankful when people appreciate my body of work because it has been a journey. No matter how tough life has gotten, I've learned you have to take a punch to the chin to know how not to get punched again. The ones who went down ain't going down again–they know what to expect!