The CBS-TV hit sitcom All in the Family, starring Carroll O'Connor, who portrayed the character Archie Bunker, paved the way for popular racial satire on TV. For the first time, a show dared to use racist language and racially themed jokes in prime-time entertainment and this went on for over nine seasons.
In one of my favorite episodes, Archie is admitted to the hospital for back pain and wakes up to a roommate he cannot see due to a partition. Archie is only able to hear his roomie's voice. The two men strike a warm friendship. Unbeknownst to him, Archie's unseen new friend is a Black man, Jean, played by the distinguished actor, Roscoe Lee Browne. When the white, bigoted, working-class, stiff, finally learns he has befriended a Black man, well, he is left speechless and dumbfounded, to say the very least.
The great Roscoe Lee Browne was known for his resonant voice honed from years of Shakespearean roles. The performer was gifted with a voice that ensured he'd remain in high demand.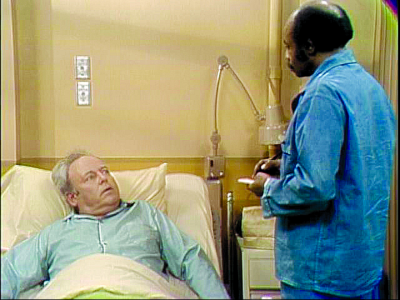 Browne was born on May 2, 1925, in Woodbury, New Jersey, to Sylvanus, a Baptist minister, and Lovie Lee, a housewife. After serving in the U.S. Army in Italy during World War II, Browne graduated from the historically Black Lincoln University in 1946 and pursued post-graduate degrees at Middlebury College, Columbia University, and University of Florence.  He eventually returned to Lincoln to teach French and comparative literature.
As an outstanding track sprinter at Lincoln, Browne was twice named an All-American athlete, and in 1949, he won the Amateur Athletic Union (AAU) 1000 yard indoor championship. Two years later, Browne won a world championship in the 800-yard dash, 1951. In 1952, he would also take on a full-time position selling wine for an import company before leaving four years later to pursue an acting career and going against friends' advice.
Browne's initial roles were parts in New York City's very first Shakespeare Festival Theater, where he became a fixture there for seven seasons.  In 1961, Browne landed his first movie role in The Connection.  He also joined James Earl Jones in the off-Broadway production of The Blacks by Jean Genet. The distinguished actor won an Obie Award for his role as a rebellious slave in the off-Broadway play Benito Cereno.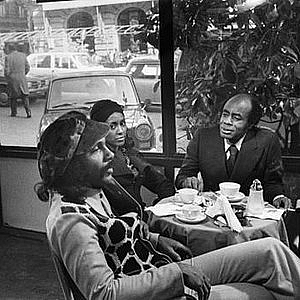 As a Black performer, Browne wanted to challenge the common stereotypes and stereotypical roles that were often included in mainstream film productions. Browne wanted to create a body of work that would recount African Americans' shared experiences and embody African American cultural elements that celebrate Black cultural identity. The performer Browne then created and directed the off-Broadway show A Hand Is On The Gate with an incredible cast of Black fellow actors–Gloria Foster, James Earl Jones, Cicely Tyson, Moses Gunn, and Josephine Premice. The latter received a Tony Award for her performance.
Since Browne had been successful on the stage, his transition from it to the small and large screen was effortless. The actor landed his first film role in The Connection (1961), where he voiced an off-screen part as a camera operator. He also appeared in the film Black Like Me (1964). During the turbulent civil rights era, Browne coveted his privacy and avoided participation in public protests, preferring instead to be "more effective on stage with metaphor…than in the streets with an editorial."
The Cowboys (1972) was Browne's first major film role where he portrayed a camp cook who led a group of young cowhands avenging the death of John Wayne's character in the movie. Browne also appeared in the cult classic films The Liberation of L.B. Jones (1970), Superfly TNT (1973), and Uptown Saturday Night (1974). Browne's most famous body of work was as the narrator of the 1995 film Babe and its sequel Babe: Pig in the City (1998), where he used his mellifluous baritone to enchant viewers all around the world.
Starting in the late 1960s, Browne increasingly became a TV guest star fixture on both comedy and dramatic shows like Mannix, All in the Family, Good Times, Sanford and Son, The Cosby Show, A Different World, Law & Order, Will & Grace and dozens of other shows. He also was a regular on Soap, where he played Saunders, the erudite butler from 1979–81, replacing Robert Guillaume, who went on to his own show Benson. Browne later guest-starred on Benson with Guillaume. His appearances on The Cosby Show won him an Emmy Award in 1986 for his guest role as Professor Foster.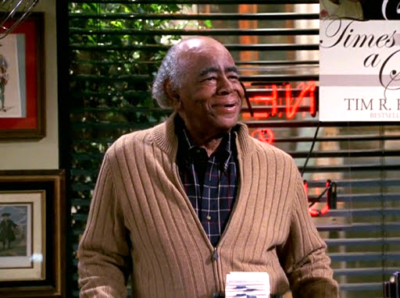 In later years, Browne would tour these shores with his friend and fellow actor Anthony Zerbe. They would present their poetry performance piece, Behind the Broken Words, which included readings of poetry, some of it written by Browne, as well as performances of comedy and dramatic works.
The lifelong bachelor pretty much kept his private life private. According to IMDb, an online information database, Browne was gay, but no other sources confirmed this mention. The man who was once described as having a "baritone voice like a sable coat" and who spoke the King's English with a robust mid-Atlantic accent was once accused of sounding "too white." Browne's reply to the critic, "I'm sorry, I once had a white maid."
Browne passed away on April 11, 2007, from stomach cancer; he was 84 and left no survivors.