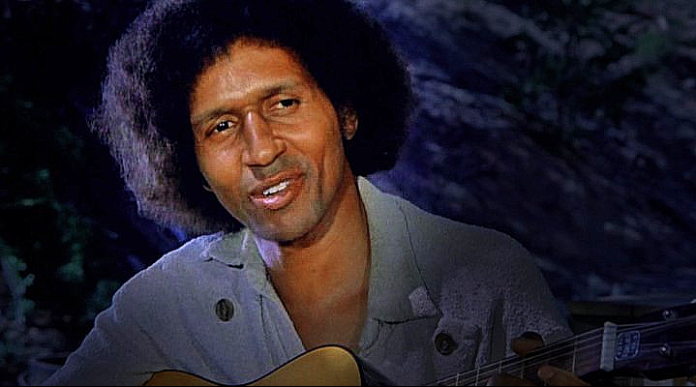 We loved actor Max Julien. He had style. He was fine. He was fierce.
Café au lait complexion, smooth baby-like skin, million dollar smile, hypnotizing swag, signature blow-out fro laying softly underneath a wide-brimmed derby-styled hat–Max Julien was the total package. He had a physique that was tailor-made for those bell-bottomed jumpsuits that were all the rage in the 70's. Julien played the role of a pimp named John "Goldie" Mickens in the 1973 hit film, The Mack. The movie, now a cult classic, catapulted him to stardom during the famed Blaxploitation era of the 70's.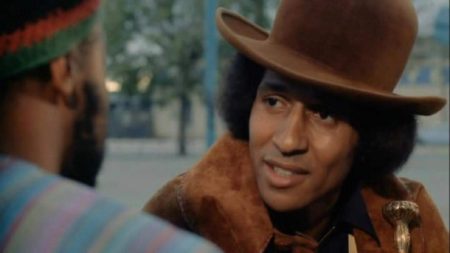 The Mack, a film that glorified the pimp life, ranked number 20 on Entertainment Weekly's list of the Top 50 Cult Movies Of All-Time. Julien has stated publicly that had his part-time minister mother been alive, he would never have even considered taking on the role of a pimp. Sadly, a year before the movie was made, Julien's mother was murdered at the hands of robbers on a Washington D.C. street. The tragic death was the impetus that drove Julien to make the film; the experience was cathartic for him.
The Goldie character was loosely based on the street life of Frank Ward, one of the biggest pimps and drug dealers in the San Francisco Bay area. As a matter of fact, it is rumored that the "Godfather of Oakland" as Ward was often referred to, financed a large portion of the movie's budget. Julien even used Ward's pimp-mobile in the movie. He even provided security protection on the set which allowed the crew to film in places that were considered treacherous. Ward was the film's consultant and appeared in it as well, along with his brother Teddy.
While filming The Mack, there was a beef between Ward's underworld crew and Huey P. Newton's Black Panther Party that had its national headquarters in Oakland. Both factions had been feuding over who had claims to the Oakland area where the film was being shot, and each wanted the filmmakers to pay them. Julien, who already had a friendship with Newton, acted as a mediator between the two sides.
One day, Ward, then only 33-years-old and his girlfriend, Blanche Brown were sitting in his silver Rolls Royce when they were both shot in the head. It had been rumored the Panthers may have been behind the murders. Other floating rumors surrounding Ward's untimely death tell of a possible contract that was put out on his life, a liability of being a gangster. Ward did not live to see the release of the movie which was dedicated to him.
Julien not only offered cool clap backs on the big screen but off-screen as well. Jet magazine reported that a white reporter referred to him as a "Black Marlon Brando." Julien, not one to hold back, replied, "What the hell does that mean? I resent it. I've never heard any white writers, call any white actors, a 'white Sidney Poitier' or a 'white James Earl Jones!'"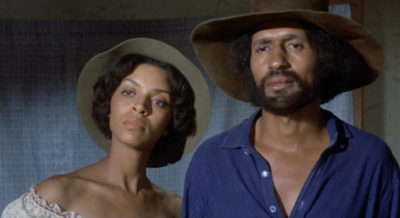 The same year that The Mack was released, the film Cleopatra Jones followed suit which Julien wrote and produced. The performer actually wrote the screenplay for his then-girlfriend, the beautiful actress Vonetta McGee. The role, however, went to the statuesque actress Tamara Dobson. And many might remember the 1974 movie Thomasine & Bushrod starring Max Julien and Vonetta McGee. The movie was our Black Bonnie & Clyde. The real-life couple at the time had electrifying chemistry on and off screen. Julien not only starred in the movie, he also wrote and produced it as well. The actor garnered an NAACP Image Award nomination for 'Best Writer of the Year' for the film.
Julien, who was born on New Year's Day also happens to be a trained classical actor, who honed his skills doing off-Broadway productions including Joseph Papp's Shakespeare-in-the-Park. He even tried his hand as a standup comic in the Big Apple where he befriended comedy legend, Richard Pryor. When they met, Pryor told Julien, "I don't know what you do, but it ain't comedy." Suffice it to say, Julien bombed as a comedian.
Julien then moved from New York City to Hollywood where he appeared in such 60's and 70's films as Psych-Out with Jack Nicholson, Uptight! with Raymond St. Jacques and Ruby Dee, and Getting Straight with Candace Bergen. In 1978, he released a novel Dark Clowns Kickin' Ass.
In the 90's, Julien returned to film, writing and directing a docudrama, Sketches of a Man: The Charles Drew Story – about the actual life story of the African American surgeon and blood plasma pioneer. Julien also gained international acclaim for writing, directing, and starring in the West African film Sangu, The Silent One. Julien was featured in cameo film roles like in Def Jam's 1999, How to Be a Player starring Bill Bellamy and has basically kept busy doing short films, TV and music videos.
Filmmaker Quentin Tarantino considered Julien for the role of the notorious crime boss Marsellus Wallace in the 1994 cult classic, Pulp Fiction. The Wallace character gets violated in a rape scene, S&M style. Actor Samuel L. Jackson who was already cast as a gangster tells Tarantino, "Max Julien wasn't going to do that," referring to the anal rape. "He's The Mack. He's Goldie. He's like 'No, I don't think my fans want to see that.'" The role was given to actor Ving Rhames.
So what is Max Julien doing these days?
For the past decade or so, Julien has been totally off the radar. He is a self-proclaimed recluse. He's no longer all about the Hollywood scene. Now a poet, sculptor and married man! In 1991, he tied the knot with Arabella Chavers. A few years ago, he designed a line of hand-painted clothing and accessories that hip-hop performers were sporting.
Julien was also looking into a developing a cologne, video game and penning an autobiography. In addition, there were rumblings about his working on a Broadway show based on his life and of his friendship with Huey P. Newton. If you want to get up close and personal with a piece of Goldie memorabilia, you can view that beautiful white maxi fur coat that he sported on The Mack posters and wore to the Player's Ball extravaganza. It is currently on display at DC's National Museum of African History & Culture.
Max Julien or Goldie as we prefer to refer to him, is now a cool 74-years-young. The fro is salt-and-pepper and sports a tamer look. The once actor, writer, producer and all-around heartthrob wants to remain behind closed doors and Mr. Julien we respect your privacy. You are, and always will be, a sexy icon. We miss your presence. But we'll wait. And if, and when, you decide to re-emerge, we know it's going to be on your own terms.