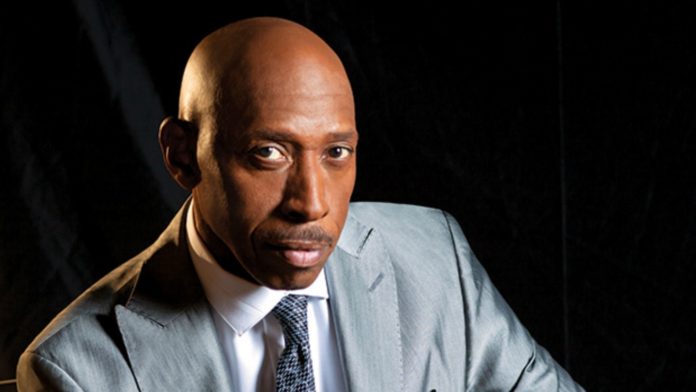 He's an R&B legend, champion of staying power, the "woo woo" love balladeer; this songwriter and music producer extraordinaire is Jeffrey Osborne, who started his career as a drummer for the famed O'Jays at the age of 15. Although it was only for two weeks, the star bug bit him, and it was then that he knew what his true trajectory would be…performing on stage.
Jeffrey comes from a musical background. The youngest of twelve with five brothers and six sisters, many also pursued a music career.  Jeffrey's father, Clarence "Legs" Osborne was a popular big-band trumpeter who played with such jazz greats as Count Basie, Lionel Hampton and Duke Ellington.  Sadly, the patriarch passed away when Jeffrey was only 13.
Drums were Jeffrey's entrée into the music industry. At age 20, he had the opportunity to sit in and play drums for Love Men Ltd., later known as L.T.D. One night, when the group's original drummer got arrested, Jeffrey was asked to cover for him. After the gig, the stellar musician was asked to become the band's full-time drummer and eventually became their lead vocalist. Jeffrey's association with L.T.D. lasted eleven years, and together they produced a body of music that is timeless, recordings such as Love Ballad, (Every Time I Turn Around) Back in Love Again, and Holding On (When Love is Gone).
Armed with a distinctive vocal style, Jeffrey left L.T.D., to concentrate on his solo career where he racked up such mainstays as Stay with Me Tonight, Don't You Get So Mad, You Should Be Mine (The Woo Woo Song) and Only Human. In 1982, the man with the silky vocal quality garnered even more fans when he scored an international hit with On the Wings of Love.
Now, in 2018, the recipient of four Grammy nominations, and five gold and platinum albums added to his musical milestones by writing and producing a new 12-song album, Worth It All that launches on May 25 on Artistry Music. The latest musical effort is Jeffrey's first album in 13 years. In keeping with the ever-soulful Jeffrey Osborne tradition, he croons about the depths of passion and romance. On the title track Worth It All, Osborne sings about boldly undertaking the challenges of weathering the storms of a long-term relationship to reach its sweet rewards once the clouds have lifted. And why wouldn't Jeffrey be an expert at love after having maintained a marriage for over 35 years to wife Sherri?  Another selection, Work It is a sexy, put-you-in-the-mood offering that was co-written and co-performed by his very own son Jeffrey Osborne, Jr.
In addition to performing in over 100 shows a year around the globe, seven years ago, he founded the Jeffrey Osborne Celebrity Classic which is a golf tournament and entertainment extravaganza. The event's primary mission is to benefit non-profit organizations that support a continued push for music and arts to children and their families, as well as to those who provide a haven for families in need. This year's festivities are being held July 29-31 at Foxwoods Resort Casino in Mashantucket, Connecticut. Magic Johnson has hosted the tournament since its inception and celebs and performers have included Smokey Robinson, Philip Bailey, Julius (Dr. J.) Erving, Sugar Ray Leonard, Cedric the Entertainer, and George Lopez.
As of late, Jeffrey became a vegan and trumpets a healthy lifestyle, that challenges us to pay better attention to what we're eating.
Jeffrey's live performances can still make your heart beat at a frenetic pace.  At age 70, he is sexy, energetic, smooth, soulful, and his powerful vocals can pull you into his Osborne orbit like no other! You can't help but be seduced by his mesmerizing stage magic. Just like fine wine Jeffrey only gets better with age. The Woo Woo balladeer took a time-out to let 50BOLDERS know what's on his mind.
50BOLD: You were born in Providence, Rhode Island and you are the youngest of 12 kids. Is it true each of your siblings pursued musical careers?
Jeffrey: Yes, they pursued music but up to a certain point. Once my six sisters got married, the musical thing ended.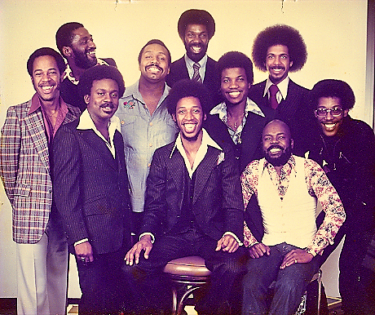 50BOLD: Your brother Billy was also a member of L.T.D.?
Jeffrey: My brother Billy was in the group L.T.D. I had another brother, Clay, who is deceased and he was probably the greatest jazz singer in Providence, Rhode Island. He sang all over the city. He just never really went after the fame. He never left home to try and make it in the industry. Clay was an incredible jazz singer.
50BOLD: How did you get started in your career?
Jeffrey: I've been singing all of my life. My mother tells me that at three years old, I was singing for all of her friends and company every time they came over to the house. I started singing in nightclubs when I was 13-years-old.
50BOLD: Thirteen?  
Jeffrey: Yeah, my mother would chaperone me when I sang in nightclubs. I was kind of like a little child prodigy in Providence. I then began playing drums. Drums were actually the vehicle that opened doors for me towards a musical career.
My first professional job was playing drums with the O'Jays when I was 15. When they came to my hometown, I went to see them. The group's drummer would basically nod out after every song. He was caught up in an era when heroin was prevalent and might have been dabbling in it a little too much. So, I met the O'Jays after one of their shows. And I said, "Your drummer man, I don't think he is going to make it through too many shows." And they said, "Well, we need a drummer." I told them I could play the drums and was given a firm, "No," but asked if I knew of someone else. Well, I let them know that I would bring them four guys to audition for the job.
I took three drummers with me to the audition. They actually then let me audition for them and I ended up getting the job. I played with them for two weeks and this was when I got the real bug. I really felt like, "Wow!" If I can do this and play with the O'Jays, then I can pursue anything that I want to pursue.
The same thing happened with L.T.D. I met them when they came to Providence. There aren't many Black people in Providence. I was told that there's this group of ten Black musicians. I had never seen ten Black musicians. Anyway, I went to see them. The group's drummer was hauled off to jail for smoking weed outside of the nightclub (this was a major offense in 1970). The club owner asked me if I would sit in for the drummer and I did. I played drums with the group and even sang a song, and this is how I ended up joining L.T.D.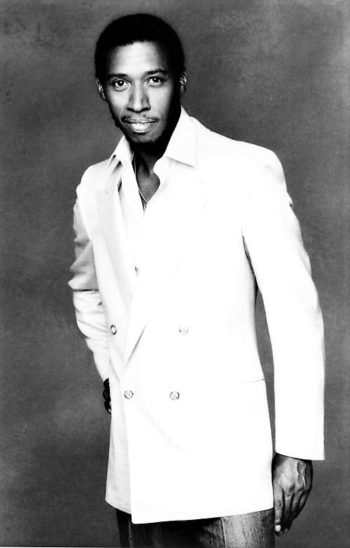 50BOLD: What made you go solo? 
Jeffrey: I went solo because it was probably the most natural evolution for me. There were problems back then and things were not organized properly involving large groups of performers. Quite a number of people left large groups and went out on their own. You had Lionel Richie leaving the Commodores. Things just weren't structured right for these large musical acts.
The group didn't want me to do anything. A&M wanted me to do a solo record and the group blocked that from happening. They prevented me from writing for other people. It was either all L.T.D. or nothing. Eventually, I felt stifled.
It didn't end well for us as group members. It wasn't a real amicable split. And this is why you never see me performing in a reunion tour with L.T.D. Not that we hated one another, but it was strictly a business thing. In any event, I was with them for 11 years, and we produced a lot of great songs and experienced a lot of great moments. I learned a lot with L.T.D. I cherish those years.
50BOLD: I know you've worked with Whitney Houston, Dionne Warwick, Regina Belle, is there anyone you have not yet worked with whom you would like to in the future?
Jeffrey: There are a lot of people I haven't worked with and as far as recording, I never recorded with Whitney. I wrote a song for Whitney that was kind of a big song called All at Once. It was on Arista Records. They never released the song as a single, but it received so much airplay.
I did a couple of duets with Dionne Warwick. And I also did a duet with Regina Belle. I would really love to sing with Gladys Knight, I have always wanted to sing a duet with her but it just never happened. And I was supposed to do one with Aretha Franklin but that got kind of pushed around because of the label. I was with Arista Records. I left A&M and I signed with Arista. Aretha was on Arista. We talked about doing a duet but we just never came up with the right song, and then I left Arista. I had a run-in with A&R music executive Clive Davis, who had a lot of run-ins with people. Gladys, I always wanted to – she has that classic voice, and she still sounds great today.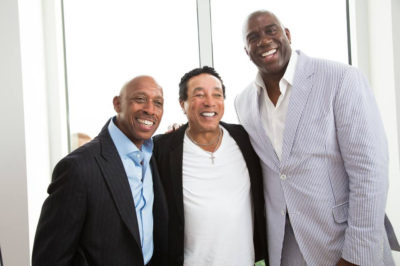 50BOLD: Who do you listen to when you're in your vehicle?
Jeffrey: I listen to more music than I do singers. I still like the old-school thing. I like people who have identities. When I listen to their voices, I know exactly who they are immediately; I don't get this a lot with today's music. I find that so many people today sound alike. As a kid, I wanted to sing like everybody. When I was 13, I listened to everybody. I had to sing every lyric that everyone sang. There was a period when I decided OK, now I can do this singing thing but I have to find an identity all my own.
Probably, when I was about 18, or 19, I stopped listening to singers for about a year and began to develop my own style. During that period, I listened to more musicians. I enjoyed trying to sing solos that guitarists were playing. Wes Montgomery was my favorite guitar player; he played so lyrically. Musicians George Benson, Earl Klugh are also favorites. I listen to lyrical music when I want to chill because it's beautiful.
50BOLD: You have the new album Worth It All coming out on May 25. How was the experience of creating the album?
Jeffrey: It was great! The conception of the project was for me to do a smooth jazz record. I signed with Artistry Music, primarily a smooth jazz label. We set out to do a smooth jazz record. As I started writing, however, I realized that my writing was not going in the smooth jazz direction.
I was going back to my roots, my old R&B roots. I sat down with the company and said, "Look, this is what I prefer to do." And they stated, how they didn't have anything like what I do, so it worked out and I feel really good. I stayed true to who I am with this latest work. I wanted this to be an album for grown folks; I wanted it to be old school R&B.
I'm not trying to compete with today's kids out here. It wouldn't sound right for me to do anything that sounded like what is out here now. I stayed true to my roots.
50BOLD: Are there any recording artists today who you like?  
Jeffrey: (laughs) I like Bruno Mars. I think he's basically doing what I'm doing but the kids think that what he is doing is new. And if I do it, they say it's old. He does it, it's new!
There are people who are obviously talented like Beyonce. She's a great artist. There aren't many male R&B male vocalists who stand out. I don't see that many. There aren't too many whose voices you know as soon as you hear them. The last really great male vocalist for me was Johnny Gill. I don't know what's happening, but it seems like no one wants to sing anymore. I think more people think it is hipper to rap than to sing; I'm trying to figure all this out.
50BOLD: Do you think the lack of R&B music has a lot to do with electronics and auto-tunes?
Jeffrey: Technology is definitely taking over. Back in the day, we were all in the studio. As musicians, we were all in there playing music with one another and creating with one another. Today, somebody is in the studio with a sequencer and he's sequencing everything and no one is playing anything live. The work doesn't breathe like when you get musicians who are actually breathing, you can hear this lack of…on the records.
The technical sound is kind of cold to me. As you said, everybody is auto-tuning. They all sound alike because they are running their voices through auto-tunes. It's just nice to have something that is old school. It is refreshing to me.
I have issues with a lot of things today. It is a digital world. Nobody buys records anymore. Everybody is downloading. Everybody is streaming. Everybody is Spotifying. You have to stay abreast of what is going on or you will fall by the wayside.
50BOLD: Is there something about you that people don't know?
Jeffrey: I've been around so long there's not much that people don't know. I have a major celebrity golf tournament. I started it in my hometown of Providence. It's been going on for seven years now. I bring in major celebrities. I give away a lot of money to charitable organizations. I've given away over a million dollars to charity; this is something that is close to my heart. Magic Johnson hosts it for me every year. I bring in the top celebrities, and we perform. We jam, all of us…straight-up old school, classic stuff. You got people like Dr. J that comes through, Cedric the Entertainer, George Lopez. The event is something that I have a passion for right now.
50BOLD: What advice would you give to a young person trying to start out today in the industry?
Jeffrey: The most important advice I can give to somebody is to dedicate yourself to what you're doing. If you really want to make it in the industry as a singer, then I think you should take time right now and learn how to sight-read.
50BOLD: Is sight-reading the act of reading music?
Jeffrey: Exactly. Sight-reading is reading music. There are so many ways to make money in this industry. If you can sight-read, you can get so much work. You don't even have to become an artist. If you can sight-read, you can make more money in the music industry than anything.
It also comes down to learning how to breathe correctly; learn the fundamentals of whatever you want to do. You also have to be passionate about what you want to do. You can't take "No" for an answer. You have to go for it. Be determined. Keep that determination going and learn your craft.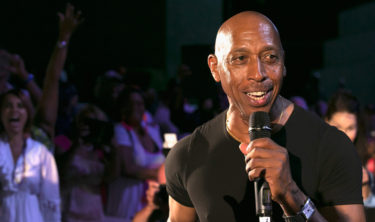 50BOLD: You offer such good advice to those starting out in the industry! What is the credo that you live by?
Jeffrey: My credo is that everything revolves around health. Since the age of 19-years-old, I run two miles a day. I work out four, five days a week. Now, I'm vegan, so to me, the most important thing in life is your health. The more I travel, I'm traveling in and out of these airports and seeing people who are way overweight, struggling to walk and in pain.
I watch them come into my concerts, the biggest thing is diet. We suffer from diabetes, high blood pressure, these ailments are all diet-related. I would just like people to become aware of their health and how they can clear up these poor health situations.
It is about the quality of life. I would just like to see us as a people become more aware of what we're putting in our bodies. We should focus on what we can put in our bodies that will take us off these meds. Get off these meds. My mantra is to push the good word out there about health.
It has all to do with health. If you feel good; you'll live well. You'll project everything out there in the world that's good. My mantra is also to really take care and to make health a number one priority.
50BOLD: You can really preach on this subject and should offer health workshops.
Jeffrey: (laughs) I have done a few.
50BOLD: As Black people, we are totally out of control when it comes to health. We don't even care to educate ourselves. 
Jeffrey: You know, because it started way back in slavery. We were only given certain things that we could eat. We had to make it taste good but now, you are supposed to eat to live, not to live to eat. What we do is live to eat.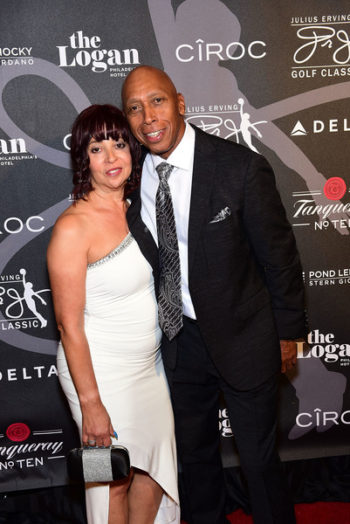 50BOLD: Switching gears, what's on your bucket list?
Jeffrey: My bucket list? Oh My God! Not that it matters anymore, but I've never won a Grammy. I've been nominated quite a few times but never won a Grammy. I think it would be nice to win one, although it is not necessary because there are so many incredible artists that haven't won Grammys.
I've never done any acting. At one point, I would like to get a role in something. I don't have much else on my bucket list other than to enjoy my life right now and to enjoy my family. Trying to cut back on the amount of work that I do. I'm 70-years-old now.
50BOLD: You look damn good!
Jeffrey: (laughs) The hardest part about performing to me is the traveling aspect; it's the most unenjoyable part. I do enjoy performing. I don't think I will be doing any long tours. I prefer what I do now which is to go out on weekends to perform, then come home to be with my family during the week.
I'm more into the right now, relaxing and enjoying life. I became a vegan about eight months ago, and this means no dairy, no fish, no meat, no chicken. Just a plant-based diet. I feel better now than I've ever felt. I just want to be healthy and try to get even healthier.