We all know the diversely talented Tommy Davidson from the groundbreaking, Emmy Award-winning 90s TV comedy series, In Living Color. He has also appeared in such films as Strictly Business, Juwanna Mann, and the comedy cult classic Booty Call. We loved him as the voice of the strait-laced Oscar Proud in the Disney Channel animated TV series The Proud Family, which ran from 2001 to 2005. He has also most recently reprised his role as the family patriarch in the reboot of The Proud Family: Louder and Prouder.
Tommy certainly delivers on both the big and small screens; however, the Scorpion-born comic's repertoire also includes impeccable and standout impressions of icons like Sammy Davis, Jr., Michael Jackson, and Barack Obama. But little did we know, the stand-up comic's first love is music. He recently released his debut smooth jazz single Sweet Reunion Featuring Dave Koz. The cut, written by singer and songwriter Kenny Loggins, is on the One Song label. Tommy decided to form his One Song Studio company to brand/incorporate all of his projects under one roof—films/TV, recordings, screenwriting, and philanthropic work.
There is a flip side to the funnyman that is not widely known. Tommy was abandoned and left to die in a pile of trash in Greenville, Mississippi when he was just 18 months old. He was rescued by Barbara Jean Davidson, a white woman who later adopted him. She raised Tommy in the DC suburb of Silver Spring, Maryland. Although it was a volatile time, his family moved to the area the week Dr. Martin Luther King, Jr. was shot. Tommy has said of his upbringing: "The love that I got didn't have any color."
The creative puts 'real' into overdrive when he discusses his upbringing, personal triumphs, and interactions with such stellars as Halle Berry, Jada Pinkett-Smith, Eddie Murphy, and more in his memoir: Living In Color: What's Funny About Me.
At age 58, Tommy is the father of six children whose ages range from toddler to adults.
The performer, who is currently on a national tour, opens up to 50BOLD about his journey, and how developing a strong sense of will has enabled him to navigate the highs and lows of his life.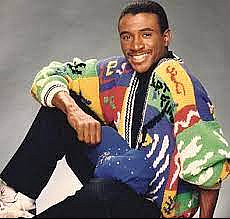 50BOLD:  The iconic animated Disney Channel series The Proud Family: Louder and Prouder premiered this past February; however, it's been over 15 years since it last aired. The Proud Family has created a phenomenal legacy on television. You are the voice of Oscar Proud, the patriarch of the Proud Family. What made you want to assume the role again?
Tommy:  Well, the role is one of the best projects I have ever worked on. It's Black all the way through. We're just making it beautiful for kids.
50BOLD: As far as your childhood, is it true, you were 18 months old and buried under a heap of trash with a foot poking out when your adoptive mother first laid eyes on you?
Tommy: Yeah.
50BOLD: That's just unbelievable.
Tommy: It's true. I got really lucky. This woman walked by the trash bin and sensed something. She pushed a tire out of the way, and there was my foot. I wore a ripped T-shirt that read: I will be President.
50BOLD:  What was it like growing up as a Black child raised by white parents? Do you think you were given the tools to navigate this world as a Black person?
Tommy: Oh, yeah! Oh, yeah! But not at first because I didn't know what Black was. I didn't discover 'Black' until I got to the Washington DC area, where we moved after my parents split up. We settled in during the riots after Dr. Martin Luther King, Jr. was shot in '68. I was five years old at the time. We were trying to figure out what was going on. We were surrounded by tear gas, tanks, fires, and all kinds of stuff were going on in the streets. We were like, where did we move to?
When things calmed down, we went out into the neighborhood. We heard there was a swimming pool in the area and we could go swimming in it. When we hit the pool, the Black kids beat our asses badly, all the way home.
50BOLD: Why?
Tommy: We all fought because the Black kids called my brother and sister white crackers. And they called me a white cracker lover. These situations happened a few times. I finally went to my mother and said, 'Why are they calling me a white cracker lover? I like graham crackers.'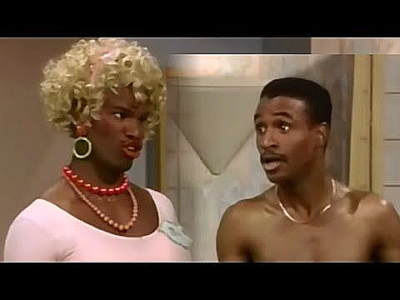 50BOLD: (laughs) Sad but funny!
Tommy: And that's where my story began. My mother said, 'That's what people your color call people our color, when they don't like them.'
I replied, 'Well, what color am I?'
She said, 'You're Black!'
I said, 'No, I'm brown because I learned my colors from crayons.'
She said, 'Well, that's what we call each other.'
I said, 'That's stupid; they are getting mad about a color they really ain't!'
When I moved to the suburbs to get away from all the D.C. craziness was when I heard the word nigger for the first time. Grown white men chased me home one day; I was six years old at the time. I'd be on my bike, and a bunch of them would stop what they were doing and start running straight at me while yelling, 'Kill that nigger!'
50BOLD: Oh my, God!
Tommy:  I asked my mother, 'Who are these niggers? We've got to stay away from them; they are not good people.'
My mother replied, 'That's what people our color, call people your color when they don't like them.'
I then asked, 'So, what color are they?'
She said, 'We're white.'
I said, 'No, you're not. You're peach.'
50BOLD: Funny but sad…
Tommy:  We finally moved to an integrated neighborhood in Maryland, where I worked out my Black identity. When a few white boys chased me, they ran the other way when some Black teenagers stood in front of me. I've been Black ever since that day! In trying to sort out, thinking what Black was and in trying to identify my mother helped me a lot.
Growing up in a predominantly Black neighborhood, I was a musically gifted child; I could sing well. I loved music! I had Black neighbors who became friends for life. I had about ten buddies; we all met when I was 9 years old. It was a tough crowd.
Everyone in the neighborhood was tough; we all had to be. I did all the things I thought were Black like kicking trash cans over and stealing. I also learned about the Black Panthers and Angela Davis.
50BOLD: Where did you learn about your history? Did your mom teach you?
Tommy: Uh-huh. I was an avid reader as a young kid. My mother handed me books, and then she'd say, 'Now, will you read them? I know you can!'
I read Lena, the autobiography of Lena Horne, and Dee Brown's Bury My Heart at Wounded Knee about the systemic destruction of American Indians. I also read Walt Whitman's Leaves of Grass and Manchild in the Promised Land by Claude Brown.
When my mother gave me The Autobiography of Malcolm X she said, 'Before I give you this book, I want to let you know that white people ain't the devil.'
Once I read the book, I said, 'Well, they sure seem like it to me!' I told her that I knew that. I experienced a lot of closeness with white people. I didn't feel alienated while out in the Mid-West as there were white people who were loving towards me. I had varied experiences.
50BOLD:  Yes, I would say your experiences were remarkably uncommon.
Tommy:  We made the best of it. And as soon as I turned 18, I left and went right into comedy.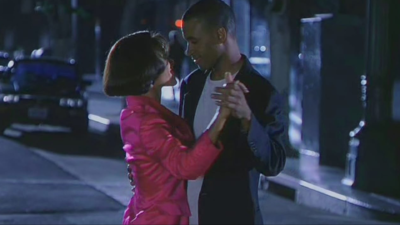 50BOLD: How did your comedic career begin?
Tommy: A friend of mine asked me to try it. I told him I got a new job at the Ramada Inn. He said to me, 'You are about the dumbest motherfucker I ever met!'
50BOLD: Why did he say that?
Tommy:  He said, 'You are about the funniest person I have ever met. You're talented. You could be in Hollywood doing movies and all kinds of stuff like that.'
I said, 'Yeah, get out of my face.'
My friend and I had been close since we were eight years old. One day, we finally went down to a local strip club where my friend worked. He spoke to the club's manager about letting me perform on stage. I make it down to the club. The manager then stares at me and says, 'You've got five minutes.'
I asked my friend, 'What am I supposed to do?'
My friend said, 'I don't care what you do, say something!'
When I got on stage, the very first thing I said made people laugh.
50BOLD: So, were you asked to come back to the club?
Tommy: Yeah, I stayed there for about three months and word got out about this brilliant, young comic. I entered contests, won and then promoters began attending them. They added me to major concerts with big-name performers like Evelyn "Champagne" King, Starpoint, Patti LaBelle, and Freddie Jackson. The next thing you know, I am moving to LA.
50BOLD: You are a triple threat–an actor, comedian, and singer. Do you have a first love, and why?
Tommy: Singing is my first love because this is what I've loved doing since the very beginning. I have a voice. I wanted to be a big ole star back then. Even though I got down with James Brown, Aretha Franklin, and Al Green, when the Jackson 5 came out, boy, that was it for me!
50BOLD: That was it for you!
Tommy: That was IT! I grew up with some great music from performers like The Delfonics, Mandrill, the Chi-Lites, Blue Magic, The Stylistics, Black Ivory, Cameo, the Brighter Side of Darkness, and The Main Ingredient.
50BOLD: Oh, stop it! YESSS!
Tommy: The 5th Dimension and The Osmonds! I had that slice too; the slice of the pop music. I watched a lot of Don Kirshner's Rock Concert. I grew up watching Soul Train but also tuned into American Bandstand.
My voice started changing when I was about 13, 14. My brother bought me a Peabo Bryson album. It was over then too. Then he bought me an Al Jarreau album and it was over again!
I really encompassed a lot of different ranges in my voice because of the way I came into singing. I've got my first single out, Sweet Reunion, and it's doing pretty well. The single was released this past January and it's with Dave Koz and Take 6. The cut is smooth jazz and I'll stay here until another type of music calls me. Or I will just go where the music takes me because I can sing anything.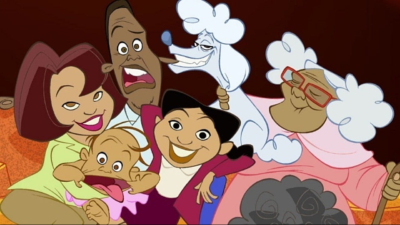 50BOLD: A lot of people don't know you can sing?
Tommy: No, but they are getting ready to find out! You must keep working at singing. With all these great singers out here, I must keep working to keep getting better. There are some singers out here that ain't playing!
50BOLD: Who are some of your favorite singers?
Tommy: I like a Spanish singer named Alejandro Sanz. And of course, I like Stevie Wonder, Tank, Brian McKnight, Chris Brown, Drake, Johnny Gil, Glenn Jones, and Teddy Pendergrass. And as far as female singers, I like Deniece Williams, Brenda Russell, Marilyn McCoo, Dionne Warwick, Patti LaBelle, Phyllis Hyman, Jean Carn, and Melba Moore.
50BOLD: Yes! Now, I just want to turn the corner to ask about your biological mom. I know when you were filming the comedy Woo, you met her. Did it end in a kind of lovefest – was all forgiven?
Tommy: Not at that moment. It was just an introduction because I didn't know her. Later on, we got into a counseling session. She broke down — had like a nervous breakdown. She told me what had happened. I was able to forgive her because she told me the truth.
50BOLD: That is so deep on so many levels. Are you still in touch with her?
Tommy: Well, we are in touch here and there because she didn't raise me. We've come to know each other a little bit; she's a good lady.
50BOLD: Mr. Davidson, you are so multi-talented. You are an amazing impressionist and have imitated such well-known personalities. How in the world did you master such a gift?
Tommy:  The talent was already there when I was a kid. I didn't know people who imitated others were called impressionists. I just knew how to nail things. If I heard a distinct voice, I could mimic it.
50BOLD: I know you have been asked this a lot but here goes…. I know you do a great Sammy Davis, Jr. impression. Would you ever consider starring in or producing a film about his life?
Tommy: Of course!
50BOLD: No one else can imitate Sammy like you. Do you think a project based on his life will come about?
Tommy: In God's will! I tell you; I've done everything I can. If it doesn't happen, I believe God is still there. I feel playing Sammy is my role! Like Jamie Foxx's role was Ray Charles. The Sammy role is mine!
50BOLD: Let's talk about the series In Living Color. Was this your breakout role as far as national exposure?
Tommy:  Oh, yeah!
50BOLD: Are you still staying in touch with its cast members like Jamie Foxx, David Alan Grier, and the Wayans?
Tommy: Oh, yeah! Keenen Ivory Wayans is my best friend.
50BOLD: Your book was released last year, Living In Color: What's Funny About Me. I know you are still a young man, so what made you write an autobiography at this point in your life?
Tommy:  My sister. She asked me, 'Why don't you ever talk about mom? You have all these interviews, and you never mention mom.' This was before I started talking about this life stuff. I said, 'I don't know, let me come through with that.' I thought about the reason why and it was an old, old, reason I held from when I was a kid. Black people who discovered that my mother is white would say that I ain't Black no more. 'Oh, you ain't Black; you're half white.' It always caused me trouble. I just kept her out of the picture. I didn't like it when she showed up at school.
50BOLD: Were you embarrassed?
Tommy:  Uh-huh. Then on the other side, when I went with my parents to various places, people looked at me funny. I was in the middle. All the white people looked at me funny. I remember being at a rock concert when people called me nigger from way up in the balcony.
50BOLD: Wow, that is something for your book.
Tommy:  That's why I added it to my book. I wrote that book to free myself.
50BOLD: You've been touring and selling out. You are one of our most beloved comics. What fuels you to be funny these days? Is it current events?
Tommy:  It's just the love of people that fuels me and my desire to see them happy. The laughter, boy, does it for all of us. If I'm in the right space at the right show, boy, we're all laughing. I'm laughing. We are laughing together. I think I'm one of the few comics who laughs at the speed of the audience. I say it and we both laugh. Sometimes I can't get it out, and they're laughing already because they know what's coming.
50BOLD: I know you are back out here touring again, but did COVID put the brakes on your performances?
Tommy: I started early. I went out there in May with 60 people. I performed in clubs with big fiberglass walls, masks everywhere, but I got out there. Thank God I never caught COVID. I entertained so many people during the pandemic. It was like I was on a regular run.
50BOLD: Oh, so you were performing during the pandemic?
Tommy:  Umm, hmmm. I was working. A lot of people weren't working. I was really fortunate.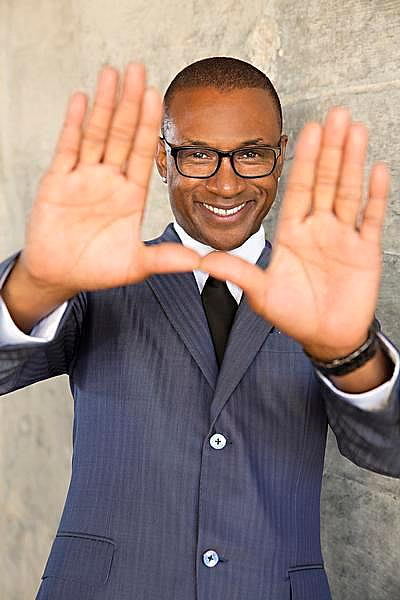 50BOLD: Yes, you were fortunate. The cancel culture is a real threat these days, especially for the livelihood of comics. Do you fear them, and are you editing your material now more than ever?
Tommy: No, because I never really came from that direction. I was never that derogatory as a comic. I stay on the bright side. I talk about people, but everybody is the winner. Jews are the heroes. Black are the heroes. Asians are the heroes. Latinos are the heroes. We are mankind.
50BOLD: Mr. Davidson, what's next on your very hectic agenda?
Tommy: I formed my own company, One Song Studio. The company tagline is 'I act for the one who begat me with affection'  from the temple of Amenhotep IV, an Egyptian Pharaoh.
50BOLD: How did you come up with the tagline?
Tommy:  I'm an avid reader of history, especially African history. He was one of the greatest multi-geniuses who ever lived. He believed in diplomacy. He had great relationships with the kingdoms around him because he was always seeking peace.
Those were his words to his God; I act for the one who begat me with affection which reminds me of my mothers. My company does everything from documentaries, TV, film, animation, and philanthropic work.
50BOLD: So, you're touring now?
Tommy: I am touring with Mike Epps.
50BOLD: Only you and Mike are touring?
Tommy:  No, there's a bunch of us. I'm performing at clubs around the country, as well.
50BOLD: What is your most treasured possession?
Tommy:  I treasure my children; I have six. I've always wanted a big family because of how I came up. Back then, it was hip to come from a big family:  the Osmonds, the Jacksons, the Waltons, Swiss Family Robinson, Claudine…
50BOLD: Is there a motto you live by?
Tommy:   I live by a motto we all know: Live and let live!
50BOLD: You have a great legacy; how would you like to be remembered?
Tommy: I'd like to be remembered as someone who cared about people and tried to spread a little love and happiness around.