Vocalist, songwriter, musician, and producer extraordinaire Brenda Russell is truly our national treasure. She is one of the few creatives who have skillfully managed to spark several genres of music—pop, jazz, R&B, rock, Latin, classical–into her stylings that have garnered fans from across the globe. Brenda's sound has definite staying power with music that transcends time. Brenda's treasure trove of hits include Get Here, Piano in the Dark, So Good So Right, and If Only for One Night.
The Brooklyn-born, Grammy Award-winning performer who hails from a musical lineage has blessed the careers of some of the industry's most revered talents with her songwriting gifts. She has written for artists such as Diana Ross, Chaka Khan, Donna Summer, Earth Wind & Fire, Luther Vandross, Ray Charles, Stevie Wonder, Sting, Aretha Franklin, Roberta Flack; the list is endless. 
Brenda has even inspired a younger fan base of performers such as Jay-Z, Flo Rida, Kanye West, Bow Wow, and Arianna Grande, who have sampled her songs. Despite her bevy of accomplishments, Brenda, who never had formal music education, also co-wrote the music and lyrics for the Tony Award-winning Broadway musical The Color Purple. 
Brenda Russell is a musical anomaly with an enviable career. She has proven herself to be a creative musical force time and time again. Even though Brenda has been in the recording industry for over 40 years, she refuses to put the brakes on her career, which is why she is still a highly sought-after artist and songwriter.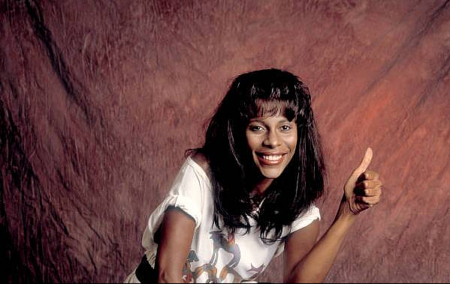 50BOLD: I know you come from musical royalty. Your mom was a singer/songwriter, and your dad was in the famed vocal jazz group The Ink Spots. Your dad was actually in one of the first African American groups to cross over into doo-wop. What was that like to have both your parents so involved in the music? 
Brenda:  It was exquisite! I am where I am today because my parents were so musical. When I was about 4 or 5, my mom used to write songs all the time. She was a Black woman in the 50s writing pop songs, which really wasn't happening at that moment. But the songs were great. She would come into my room in the middle of the night to wake me up, and she'd say, "Brenda, sing this part." My mom didn't have tape recorders to test harmonies or anything. So, I was her tape recorder. She would sing with me, and I'd be sleepy but would hum along. I thought all mommies wrote songs. 
50BOLD: I love it! 
Brenda: I thought songwriting was a mommy thing. My dad played drums, and he was the most incredible singer with a Nat King Cole style. Greatness, you know. During the 40s, it was very hard for Black artists. I can't even imagine. And dad was brilliant. He used to have books of Broadway show songs, like catalogs. And I would say, "Daddy, sing this song for me!" He would sing any show tune for me; this is how my Broadway musical seed got planted.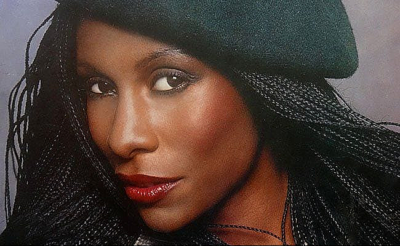 50BOLD: Oh, I am so in awe of your upbringing. How really fascinating it is to be able to look back on your childhood now. Music was all in your genes. 
Brenda:  Totally! I'll tell you this one quick thing when I was about nine. My dad played the song April in Paris by Count Basie's Orchestra for me. It's a classic recording. If you ever get a chance, look up the song and check it out; it is incredible. When dad played the song, I went crazy. I made him replay it at least one hundred times. I mean, I couldn't stop listening to the record. I now realize that the song's arrangements were very stimulating to me.
50BOLD: You and your family moved to Canada from Brooklyn. In your early teens, you began performing in Canadian bands. Did you plot a course to become a singer, and if so, were you nudged by your parents?
Brenda:  My parents didn't really nudge me to get into the music business. They just stood by but didn't encourage/discourage me from getting into music until they saw I had the fever. When I was 19 years old, I said a prayer to God. "God, I don't want to have a 9-to-5 job. I want to make music! I want to make music and live that way." And I think God amazingly answered my prayer. 
50BOLD: He definitely did answer it. No doubt about it. I know you worked with many great artists: Chaka Kahn, Diana Ross, Elton John, Earth, Wind & Fire, Patrice Rushen, Sheila E.—truly an endless list of talent. Out of all these people, which collaboration was the most memorable and joyful for you?  
Brenda:  Well, Ivan Lins is probably number one on my list. He's a Brazilian singer/composer and is just unbelievable. If you like Brazilian music and jazz, this guy is for you. I began writing with him in the early 70s. Steward Levine was producing Lins and asked me to write some lyrics for him. And when I heard Lins' music, I would get these demos from him to write English lyrics from Portuguese. And I would just cry because the music was so incredible. I would just be crying all the time when I would play Lins' music.
Maurice White of Earth, Wind & Fire was another exhilarating artist. It was like being around a prince. He was an elegant gentleman. White was also very wise and spiritual. I loved him. He was one of the first big American acts that I got to collaborate with. And the record producer David Foster recommended me to Maurice to write lyrics for Earth, Wind & Fire. 
50BOLD: You're educating me. I'm going to look up Lins' music! Now, one of your most memorable hits is one I love so dearly, So Good So Right (1979). At the time of the single's release, your musical style was compared to Carole King, a soft rock vocalist. Do you think it was a fair comparison?
Brenda:  You have no idea. First of all, Carole is just brilliant. I love her. And she was very inspirational to me. So, it's a huge compliment to be associated in any way with Carole King. I even remember the first time I heard her hit, I feel the Earth Move I was sitting at a café in Toronto. I got to write with Carole King. And you have to understand it's like writing with the greatest! I'm not a worthy person!
She actually came to my house. I had a little studio in a room, and then I had a bigger room outside the studio. So, when she came in, and we're writing and doing our thing, I would go outside, shut the door and just jump around like Snoopy. [laughs] I mean, I was nuts.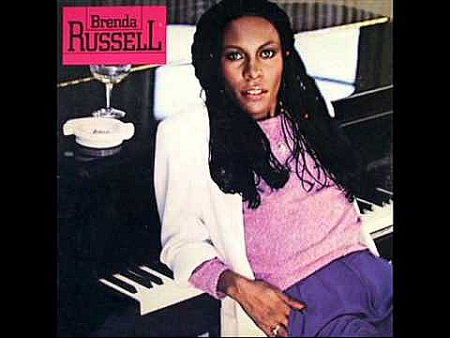 50BOLD: And then you'd straighten up and go back inside looking all dignified? 
Brenda:  Exactly! I have to laugh out loud when I think about writing with Carole King because it was such an incredible experience. I couldn't have been happier to work with her.
50BOLD: Your fourth album, Get Here, released in 1988, is one that I love. I just love it. It still gives me chills because it was so truly inspiring. Piano in the Dark is the single from this great album. How did the song come about? What was the inspiration behind it? 
Brenda:  It's a wonderful story. I have two friends, Scott Cuter and Jeff Hall whom I co-wrote the song with. And they sent me the music for Piano in the Dark. I listened to the tune for a couple of days. I used to keep a book of song titles. Whenever I thought of a good title for a song, I would write it down. So, Scott and Jeff called me one day, and they were annoyed because I hadn't responded to them about the song. 
So, I opened up the book real quick and said, what about Piano in the Dark as a title. They were like, "What does that mean?" I responded, "I don't know; I'll just figure it out." That was it. That's how the song title happened. And it was amazing. 
50BOLD: When I listen to your music, it puts me in a very reflective mood. When you sit down to create, what kind of emotional responses are you seeking from your audiences? 
Brenda:  Well, I create for myself in a way. I learned something significant from Aretha Franklin. Aretha asked me for a song when I was much younger. So, I write this gospel, soulful interpretation, and sent it to her. 
And she said, "No, no, honey, I want a Brenda Russell song! Not an Aretha Franklin song!" I freaked out because I didn't understand the concept. Oh, she wants something that I'd write for myself. And that situation with Aretha taught me one of the biggest lessons about songwriting. Don't project. Write from your soul and your heart regarding how you feel.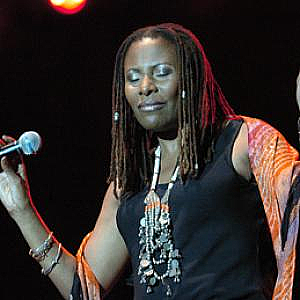 50BOLD: Aretha's music was hers and no one else's. She passed that sentiment onto you. How amazing! At some point in your career, you relocated to Sweden to create music.
Brenda:  Yes, I did!
50BOLD: How was the Swedish experience for a Brooklyn girl and an African American in Sweden? Did being in Sweden fuel your creativity?
Brenda:  Yes, first of all, I was invited to come to Sweden by a television program. And my record company tried to talk them out of booking me and to instead secure one of their other artists. They didn't want another artist; they wanted me. So, they went around the corner and got to me directly. Thank God for that. 
And I went off to Sweden—my manager, Brenda Dash, and I. Cool business sisters! We had no money, but we went there. We met some really lovely and amazing people. When I was in Stockholm, I wrote Get Here. So, when you asked if Sweden fueled me, it did. I had a beautiful penthouse apartment in Stockholm overlooking the city. Stockholm is an amazing city. It was like going back in time to the 40s and black and white movies. I loved the experience.
50BOLD: Broadway came calling. You co-wrote the score for The Color Purple. You and your co-writing team were nominated for a Tony Award for Best Score and a Grammy Award for Best Musical show. How amazing! Did the show's scoring process differ from working on an album? Was one more grueling than the other?
Brenda:  Oh yeah, definitely. [laughs]
50BOLD: Please discuss it.
Brenda:  First of all, it's a group thing when you do theater. When you're recording an album, it's not always a group creative thing; you're a solo artist or with a band. When you're doing theater, there's like a team of people from the choreographer, to the director, to the musical director. So, many people have a say in what will happen in a show's creative process. Plus, you have riding on your shoulders the millions of dollars that have been put up to make a show happen. 
My team and I were asked to write some demos for The Color Purple by Scott Sanders, who was the show's producer. So, we started writing these demos. We took our time. We were all coming from the pop world, so we had horns, strings, synthesizers. We had everything going to demonstrate our ability to score.
We sent the tape off to Scott. We approximately knew what time he would get it. And we never heard from Scott. And we're waiting. And we're waiting. And we're thinking, and there's no way he could not have fallen in love with this. How could he not fall in love with this, you know. Finally, we get this call from Scott. He was dancing around and had just forgotten to call us. He called Alice Walker. He was like talking to everybody but us. And we were dying, waiting to hear from Scott about the demos. But it all worked out well in the end.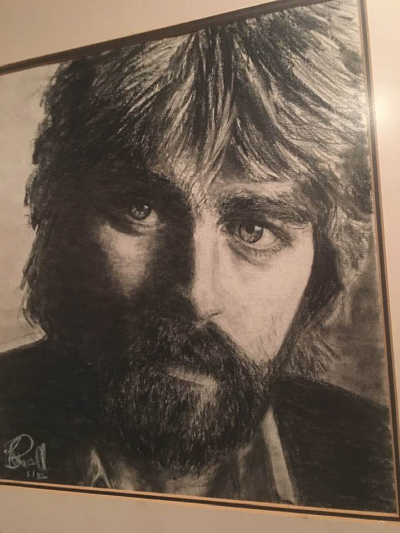 50BOLD: When you want to kick back, who do you listen to these days? 
Brenda:  I don't listen to anyone right now because I am creating a lot. I'm an artist too. I don't know if you know that. And I've been working on my art lately, and it's a lot of fun. 
Brenda: You know I wrote If Only for One Night for Luther Vandross, right?
50BOLD: What, I didn't know you had written one of my favorite songs by Luther! You've certainly worked with the best of them.
I know you've been sampled by many rappers as well, like Tupac, Chance the Rapper, and Kanye West. Do you find sampling to be a form of flattery or not? 
Brenda:  Yes, I do find sampling flattering because this means that my music is appealing to people. I love getting my music out there in all generations and all styles; it's an honor. I think it's pretty cool. But what bothers me is when the performers use profanity. I usually don't approve of people wanting to sample one of my songs and then using a lot of profanity and not honoring women. I have a problem with this. You cannot call women B's; it just doesn't work for me. 
50BOLD: How do you stay so fit, healthy and fabulous? You are still so beautiful!
Brenda:  Thank you, you're so kind. I pray a lot. [laughs] And I have incredible family and friends around me at all times who would never let me get out of hand. I have a village.
50BOLD: Yes, villages are so very essential. What would we do without them? What makes you smile these days?
Brenda:  My dog makes me smile, and his name is Lucky. Through this pandemic, he's been my best buddy. Oh, my God. 
50BOLD: I can definitely understand your bond with Lucky! What is next for Brenda Russell? And please, please tell me you're going to be writing a book.
Brenda: That's interesting, a book? It could be, you never know. But I will tell you what's next is Steven Spielberg, Quincy Jones, and Oprah Winfrey are producing the musical version of The Color Purple.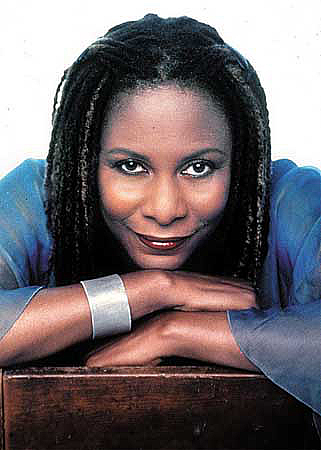 50BOLD: And you're going to be involved in the production?
Brenda:  Yes, I mean, it's all our music. We are the musical! [laughs] It can't get much better than that. I'm thanking God every day. Thank you, God!