Melba Moore is our very own national treasure. When Melba performs, she commands the microphone and just the sight of her on stage is proof of LIFE! 
The glory of Melba's four-octave vocal range is what propelled her into stardom. There are but a few songstresses during the 70s and 80s who made bold style statements or sparked decade-defining clothing and hair trends quite like Melba. With a mannequin-thin silhouette, Melba also became a muse to some of the era's most prestigious designers. 
Now, the still-stunning septuagenarian who has had an enviable career that includes Grammy Award nominations, a Tony Award, a Lifetime Achievement Award, television and film successes, best-selling albums, sold-out Broadway shows, and concerts continue to cast her awe-inspiring magic on us with her latest musical offering Just Doing Me. 
Melba chatted with 50BOLD.com about where she's been and what she's up to now which is just doing her!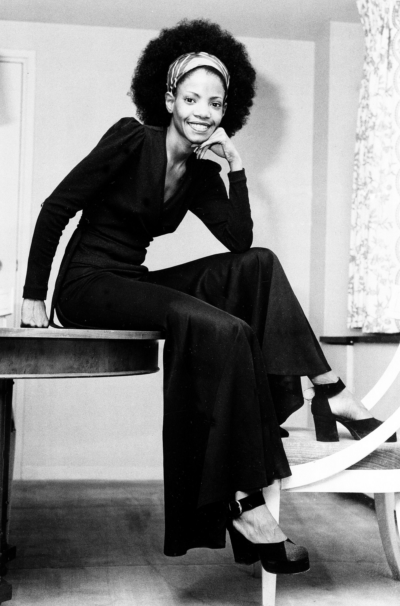 50BOLD: It is such a pleasure to be chatting with you. We've missed you so much! 
Melba: You really missed me? 
50BOLD: Yes, Lord! Not only did I miss you but those folks who really know and love good music. Let me add that age 75 is the new 35 because you look so unbelievably beautiful in your latest video! OK, so many of us know nothing about your beginnings. Please tell us about Beatrice Melba Smith's Harlem upbringing and where does your powerful four-octave range come from?  
Melba: Well, for those who know or don't know, my birth name is Beatrice Melba Smith. I was born in Harlem Hospital in New York City. My mother was a single parent and a professional singer. She used the name, Bonnie Davis professionally but her actual name was Melba Smith.
I started out as an only child, but then my mother married my stepfather. He had children previously and their union produced a couple more, so I have step and half-siblings. So, I truly come from a blended family. My mother then moved us to Newark, New Jersey. I claim both Newark and Harlem as my hometowns. 
50BOLD: When you graduated college, you actually became a music teacher. What made you decide to switch gears from teaching to pursuing a musical career as a performer? 
Melba: Well, my natural father and mother were musicians, so music is in my DNA. Music was a part of our environment. My stepfather was even a piano player who made all of us kids learn how to play the piano. So, I became really intimately involved with music from learning piano, and then, of course, we were all singers as well.
We used to travel with our parents when we were not in school. We'd watch them perform. We'd see the magic of entertainment. We witnessed how entertainers were treated like royalty. There is a special aura that surrounds an artist and so before I knew it, I fell in love with performing. One day, I asked my stepdad to get me started in the entertainment business and so he did.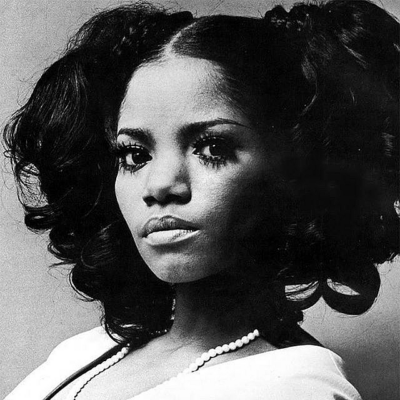 50BOLD: I saw my first Broadway show in 1970 and it was Purlie. And I didn't understand much about the play, but when you stepped out and sang, I Got Love, well, your performance stuck with me for years and years to come. I get chills whenever I hear you perform the song.  
Melba: How old were you? 
50BOLD: I must have been around 10 years old when I saw Purlie. As a matter of fact, you won a Tony Award for I Got Love.  
Melba: Yes, I did. 
50BOLD: The song was a smash hit that opened up all kinds of wonderful doors for you. You also won a number of accolades for performing the song like the Theater World Award and Drama Desk Award for Outstanding Performance.  Did success come too fast or were you ready for it all?  
Melba: Are those my only two choices? [Laughs] The song did open doors for me. I had not studied acting, nor did I have a background in theater, and so success did come fast, but I was really ready for it all. 
50BOLD: You actually made history in the late 60s as the first African-American actress to replace a white actress in a lead role on Broadway. You replaced Diane Keaton in the original production of Hair. You must have been cloud-walking at the time for sure! But it was the 60s and the times were turbulent for African Americans, did you get any backlash for replacing a white female lead in the play?
Melba: I did not experience any racial backlash for replacing Diane in the show because Hair was such a great success and it had been running for over a year or so. Audiences who came to see the show were used to being shocked by it. Reviews of the show by news outlets like The New York Times were saying things like 'Well, Melba Moore changed the color of Hair.' The show broke a lot of rules, it was a comedy, a parody; they made fun of a number of things. People understood that the play broke a lot of societal rules, it was really revolutionary, unconventional. 
50BOLD: That's a good response. 
Melba: That's a fabulous response! 
50BOLD: Absolutely! Now, I want to jump a little further ahead. The summer was 1972. I will never forget seeing you and Clifton Davis star in your own television variety show. I remember my family and I sitting in front of the TV watching and loving your show. We literally watched television as a family which is something this younger generation knows nothing about because they are glued to their phones! Your show was just phenomenal. We loved seeing two talented and good-looking Black people performing on a show that was so entertaining. 
Melba: It's a good thing we weren't ugly huh. [Laughs] Yes, the show was fun, and I'm glad you all enjoyed it too!
50BOLD: You know you're gorgeous! Now, I also remember your HUSH Productions, the famed talent management and production company that was based in NYC. The company repped R&B stellars like you, Freddie Jackson, Meli'sa Morgan, Lillo Thomas, Kashif, and so many others. What a wonderful musical era it was, and the company had such an incredible stable of talent. 
Melba: Yes, it was truly a wonderful era of really good music, and what a roster of such gifted artists! It was truly an incredible and exciting time from a recording standpoint.
50BOLD: Now, I have to say, it's so good to see young people getting into your music!
Melba: It really feels good to see the young people's response to my music; they really enjoy it.  I also have a new project like my latest single Just Doing Me that they are all also enjoying. Well known DJs are having these virtual quarantine parties, they are playing my music and I am loving it.  So, as a result of these parties, my music is hot.   
50BOLD: You have had such wonderful recording hits–You Stepped into My Life, Love's Comin' at Ya, When You Love Me Like This, but my all-time favorite is Falling. When you held that note for what had to be at least 35 seconds for the song, Falling, you took our breath away because we held it with you. What an amazing gift you have, a powerful voice coming from such a small frame. 
Your career has certainly run the gamut. You also turned to the small screen to guest-star on several shows. You even emerged with an Emmy nomination for playing Harriet Tubman in The American Woman: Portraits of Courage. You then returned to Broadway and had a starring role in Timbuktu! with Eartha Kitt. 
Melba: Did you forget Les Misérables?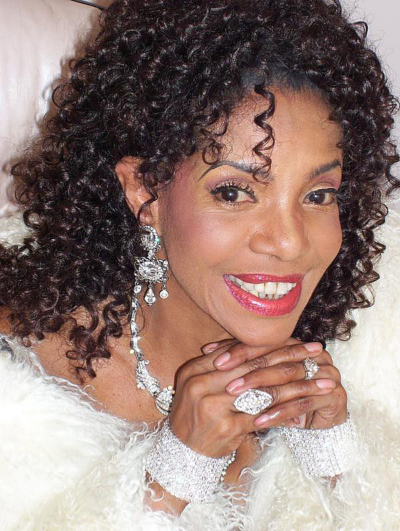 50BOLD:  How could I forget Les Mis? Yes, you had a starring role in the play as the first Black actress to play the role of Fantine! You've had a career that spans five decades. Did you ever feel just stretched to the limit? Did you ever want to just say "Okay…stop it! Let me get off this ride!"
Melba: Absolutely not! I've never wanted to stop the work from coming! Instead, I would ask myself, 'What am I supposed to do next?' I've studied singing. I've taught music, so I was prepared for the musical part of it all. But as far as theater, well, what I've accomplished theatrically has been a big surprise.
The theatrical shows–Hair, Curly, Timbuktu!, Les Misérables, Ain't Misbehavin', After Midnight–all such incredible shows, and each opportunity came about for me so uniquely. So, when someone mentions all these shows I've been in, it all sounds like so much, but they didn't all happen at once. Each show was a great surprise, a great challenge, and a great victory. And, you know, I'm going to do more theater, it's not over yet!  
50BOLD: Wonderful, so good to hear that waiting to do theater is still with you! You've worked with some of the best musical artists. You've even worked with two R&B legends—Aretha Franklin and Stevie Wonder.  Do you have a favorite?  
Melba: Well, I guess one of my favorite singers is Aretha Franklin, her beautiful singing voice was so inspired by the church. When it came to expressing herself in song, her voice was truly one in a million.
50BOLD. Agreed!  
Melba: I started out as a fan. Later, I felt so privileged and blessed to be invited to two of Aretha's private party performances. I mean everybody loved her and I too loved her so very much. Yes, Aretha was one of my favorite singers.   
50BOLD: Now in 1991, you suffered an unexpected blow. Your 15-year marriage with Charles Huggins ended. You suffered some career setbacks and financial issues. Of course, who hasn't been knocked down in life? Can you offer, from an inspirational standpoint, some advice to those readers who have experienced serious setbacks in life?
Melba: Well, I don't know if I'd advise anyone, but I will encourage people because life can really pile up on you! For those people who are going through life's trials, try to hold on, keep trying to get through what you're experiencing. Get into God's presence, focus on Him. Make Him first, second, and third. I don't want to make it sound like I know it all.
If you are reaching out to someone who is going through a hellish period in life, I would advise you to be caring, thoughtful, and encouraging. And let me just say 'thank you Lord' because he has certainly sheltered and blessed me! 
50BOLD: Amen, Amen! You've weathered storms and managed to dust yourself off to come back with a vengeance! You resumed your singing/acting career and performed cabaret at the famed Café Carlyle in New York City. Is it true you're working on a one-woman show, is it still in the works?   
Melba: Oh yes, the one-woman show is still in the works. 
50BOLD: Is there a possible Melba Moore biography in the future?  
Melba: Oh yes, there will also be a biography! Things are coming together to some degree and at this point, I just have to sit down and consider opportunities. So, people are coming from the sidelines and asking would I like to do this or that?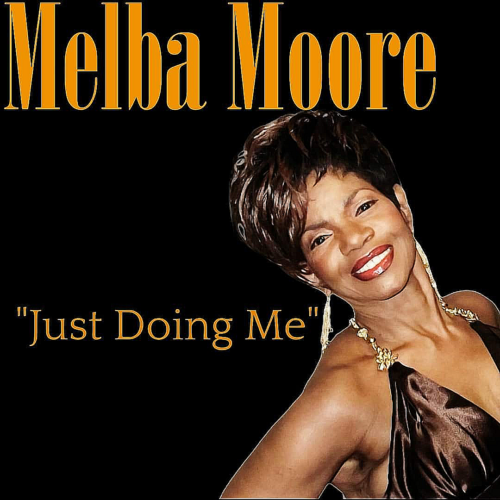 50BOLD: You look phenomenal in the video for your latest musical release Just Doing Me. And as you mention in the song, you certainly have NOT lost your voice! How do you stay looking so fit, do you follow a specific regimen?
Melba: I am very flexible. So, here is what I advise if you can't go to the gym, get out and walk, or do aerobics, create some form of exercise to do. If you're lying in the bed, then do a few stretches. Do sit-ups in bed. Stretch your legs in bed. You can roll from side to side with your knees bent in bed. Just keep it moving! Rolling from side to side with your knees bent will work your abs, it helps to tackle belly fat.  
50BOLD: This is news to my ears; exercising in bed!
Melba: Well, I maintain an exercise regimen because I'm not getting out of shape! 
50BOLD: You are certainly a living testament to staying in shape. When folks see the video they're going to say, "Oh wow, look at Melba. She's still in such great shape!"
Melba: I've been exercising for a long time. You just have to make exercise a part of your life to stay in shape. You just have to create an exercise program you can live with; anybody can do it!
50BOLD: Phenomenal! Thank you so much for sharing! Do you have a favorite current vocalist?
Melba: Oh, there are so many recording artists, but do you know a young lady by the name of Monica? I must say this, we as African-Americans are spoiled because we have so much unbelievable musical artistry out here! Just such incredible talents!  
50BOLD: Switching to our current state as a country, I must ask you, do you think a change is gonna come?
Melba: Besides the former president's exit and the new one in place, change is also going to be everywhere, and in places where you will not be able to see it. It's going to be very, very deep. It's going to be very complex. Well, first of all, you can tell by the pandemic, God has been allowing things to go in the way that He determines it should go. He has shown us that if we do this, it's not going to continue.
Do I think there's going to be a change? It really doesn't matter what I think, things are changing. He's the one allowing us to even have a life here. All I have to say is to focus, focus on God!  
50BOLD: Is there anything you'd like to share with our readers at 50BOLD as far as additional musical projects?  
Melba: Yes, I have another project, a duet with a group called Crack of Dawn, they are a Canadian funk and soul group. The song we did together is entitled Tiempo, so be on the lookout for it.  
50BOLD: Please, tell our readers where they can find you on social media.  
Melba: My fans can find me at Melbamoore.com and on Instagram.